Women can experiment with a variety of manicure designs, but almond nails are a must-have! The almond is currently one of the most popular nail shapes.
Almond nails have a beautiful form and are simple to apply. Longer nails look best with almond shapes, which are very appealing and stylish. The form, which is inspired by the same-named nut, is elegant, refined, and completely fashionable. It's no surprise that more and more ladies are opting for almond nails for their fingers.
We'll go through a variety of almond nail designs that may be used with a variety of outfits.
1.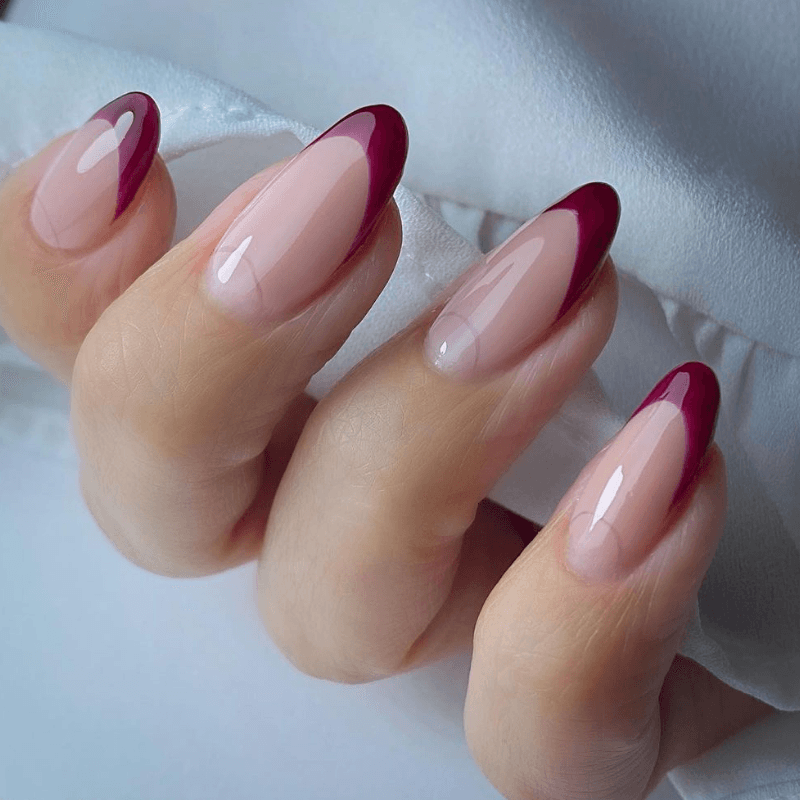 @lindseysbeautylounge1
This cute nail design is shiny with the tip in the desired color which can be matched with your outfit. The rest of the nail has a base color almost identical to the normal color of the nail. This simplicity is what brings the best attraction to this almond nail design.
2.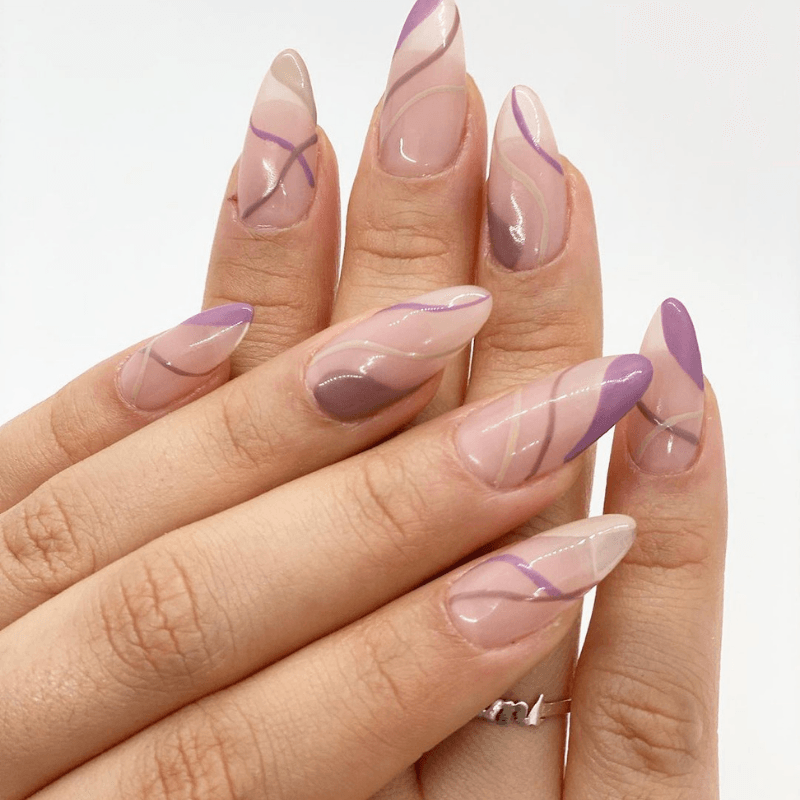 @nailketa
This nail design is inspired by curvy lines on the fingernail. You can use two or three shades of a selected color for the lines. You can either use a colorless base or a contrasting color on the nail before the design. It will be a perfect idea for your almond-shaped nails!
3.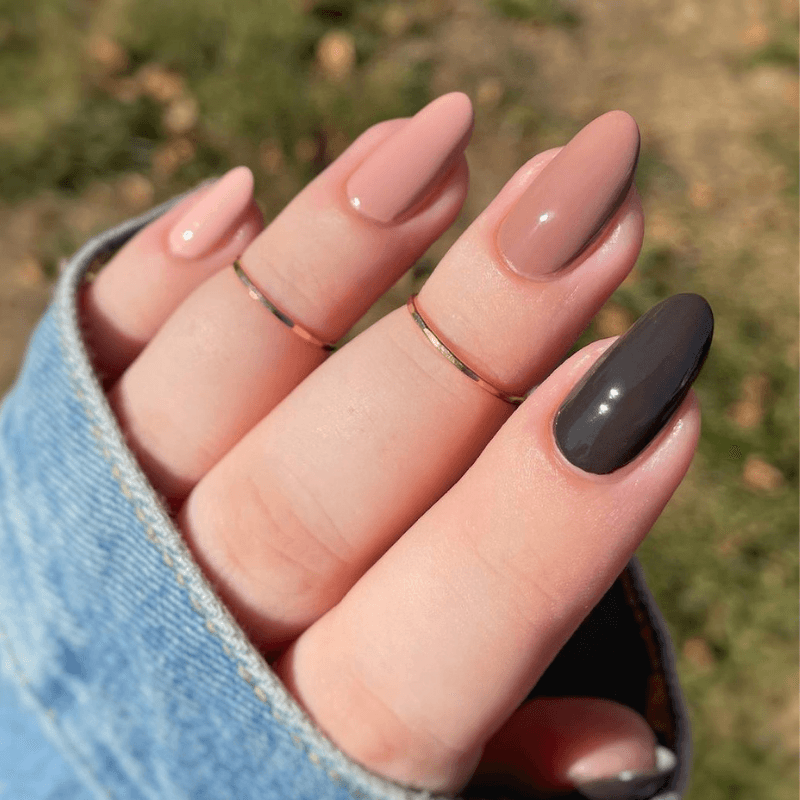 @heysolomiya
Here's a cute and simple nail design idea for people interested in plain colors. Select a theme color and get a few shades of it. Then start from the darkest color to the lightest from one end, preferably the thumb. This idea is great not only for almond nails but for short nails as well.
4.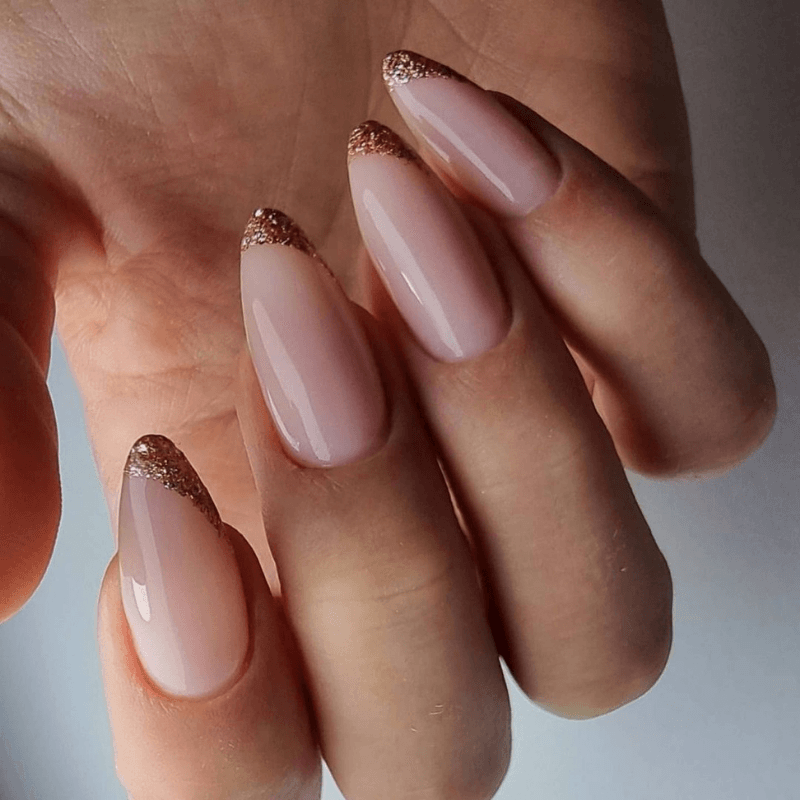 @noktilala
This almond nail design is perfect for special occasions such as weddings and parties. The gold glitter added at the tip of the nail brings more sparkle and elegance to the nail design. This style is most suitable for long and pointed nail designs such as almond and silhouette nails.
5.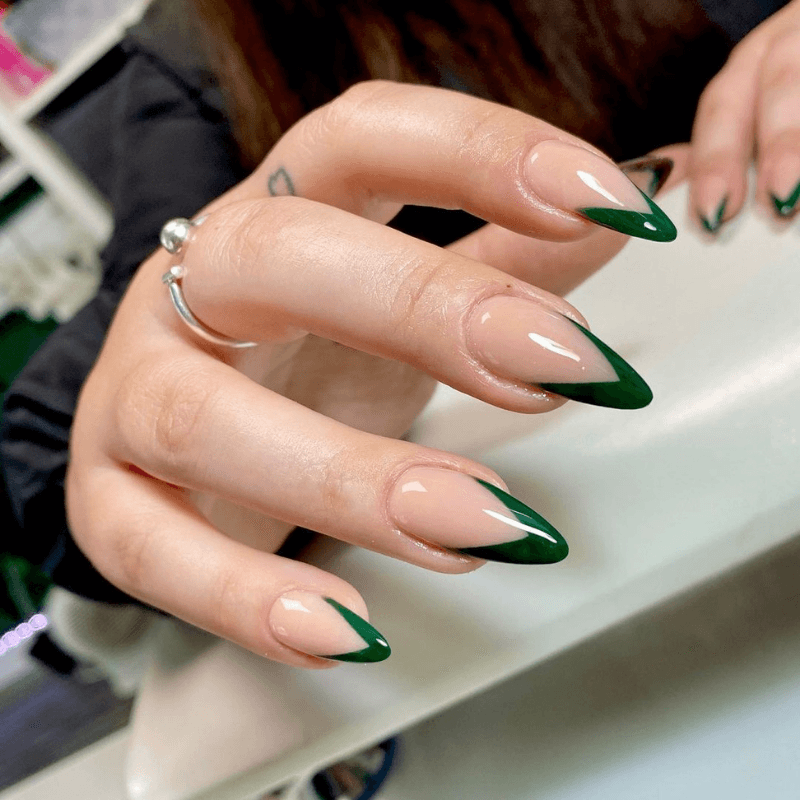 @thevampcollective_
If you want your almond nails to look more sharp and pointed, you can try this nail design. The colored edges of the nail make it a unique design, especially for long nails. You can try this nail design this Christmas as it will look gorgeous in green and red.
6.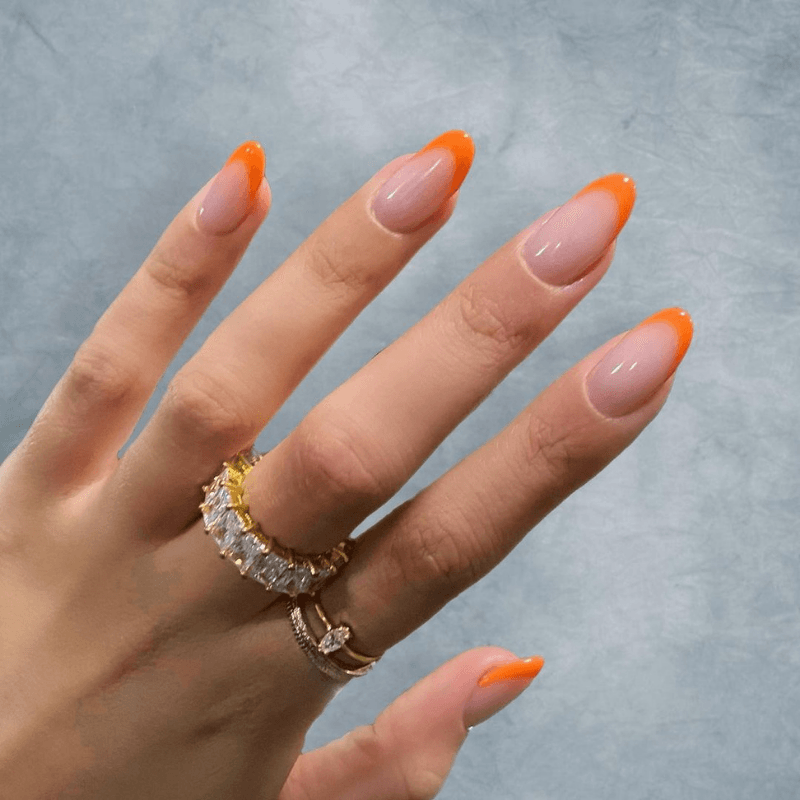 @blancabeautybar
This is a similar nail coloring idea, but with a rounded border. It makes the nail look more gentle and appealing. These neutral nail designs are perfect for any occasion and even suitable for daily work. Share your thoughts on how you like this beautiful design idea and your favorite colors.
7.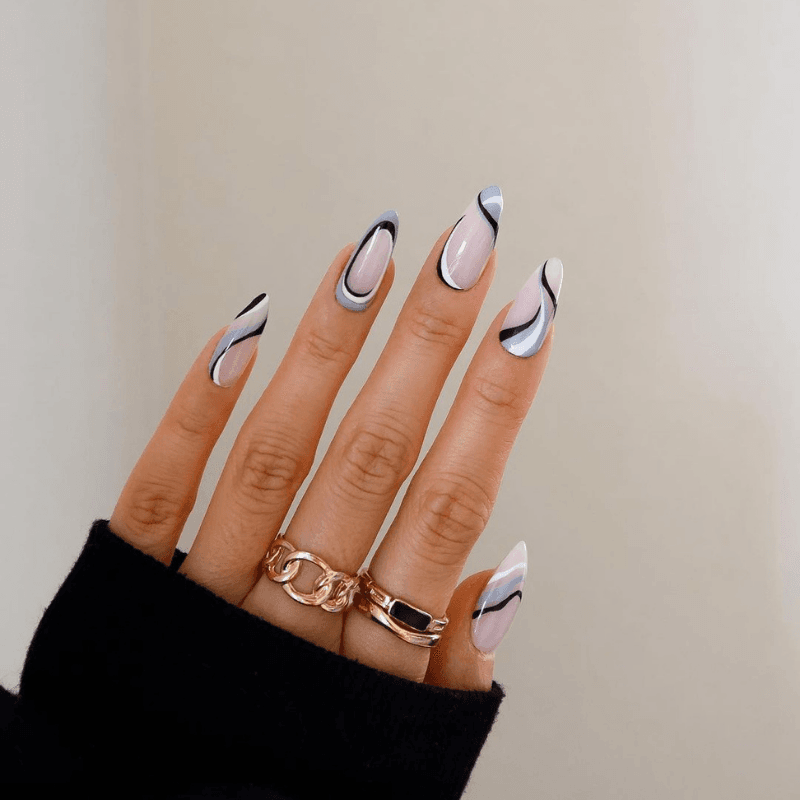 @vwnails_
This nail design is very attractive and appears to bring a similar vibe to acrylic nails. The unique style of design brings out different hues of color. Black, white, and bluish-grey are a perfect blend in this design. I think this nail design will look best with a black outfit.
8.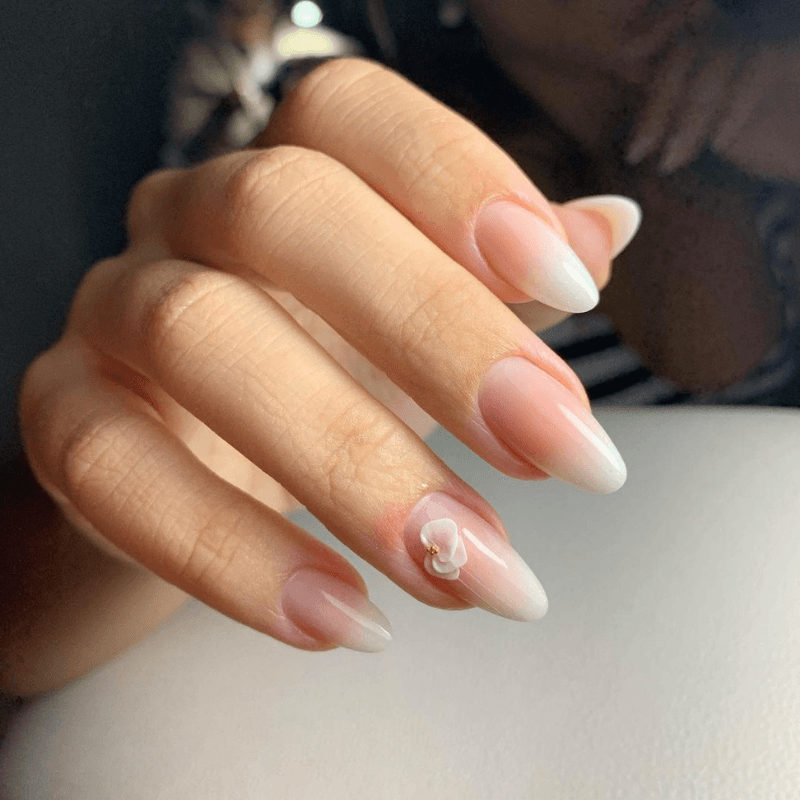 @renatasena.designer
If you need to keep your nails simple and natural, this design idea is ideal for you. The neutral color is blended perfectly with white at the tip and brings an aesthetic appeal. You can add one or a few nail accessories such as studs or petals to add some glitter to the nails.
9.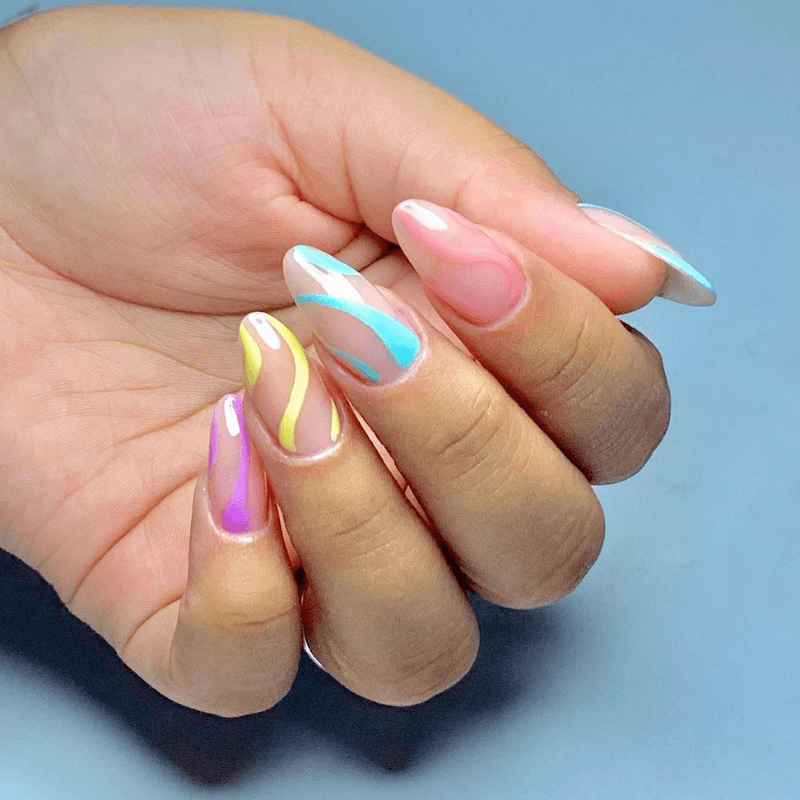 @studio_erika_silva
This is a colorful nail design idea for casual vibes. First add a base color of your preference, like neutral color in this case. You can then draw some curvy lines of selected colors on the nail. Alternate the colors among the fingers or use five different colors for each finger.
10.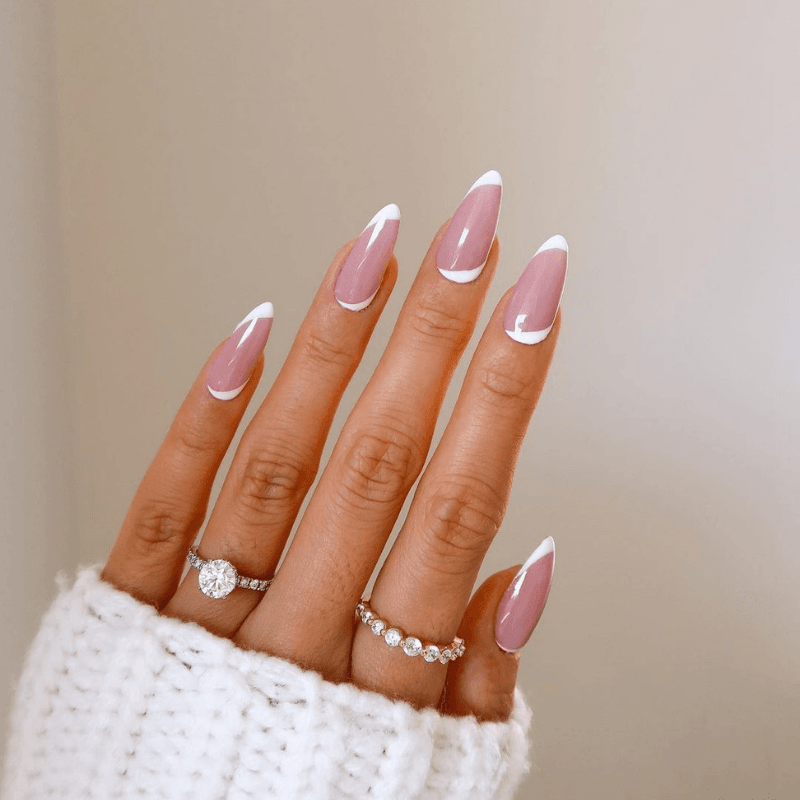 @vwnails_
Here's another beautiful nail design perfect for your winter outfits. The diagonal edges marked in white bring the vibe of the season. You can change the color in the middle as per your preference or match the outfit of the day. It is ideal for almond nails and makes a perfect trend.
11.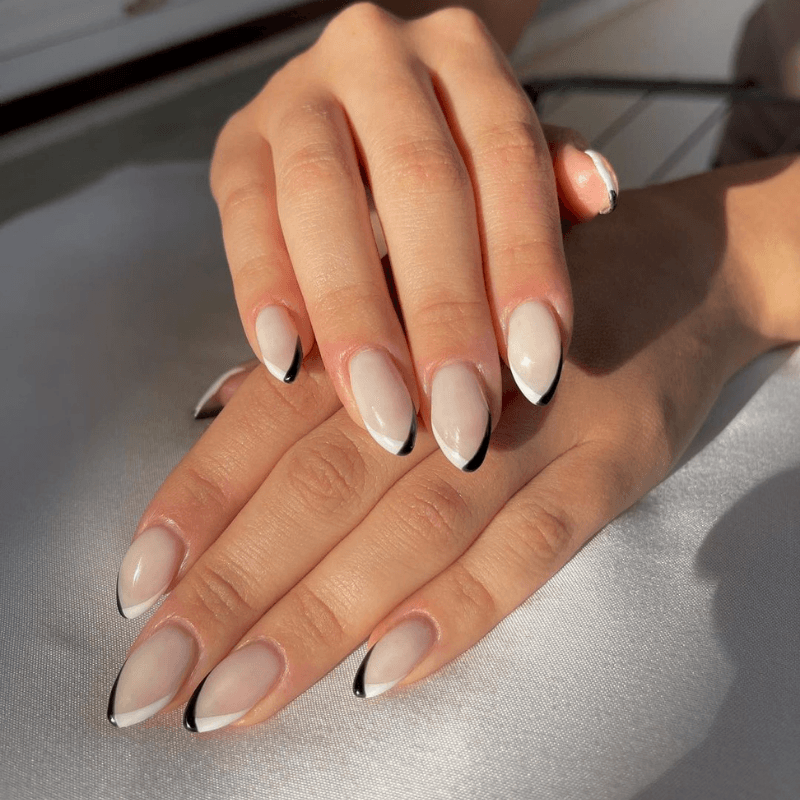 @vanessa_michailidi
This design too, makes the almond nails appear more pointed due to the special color blend. The edges are colored in both black and white alternatively on the two sides. You can try this on both neutral base and colored nails. This catches the eyes of everyone due to its special art.
12.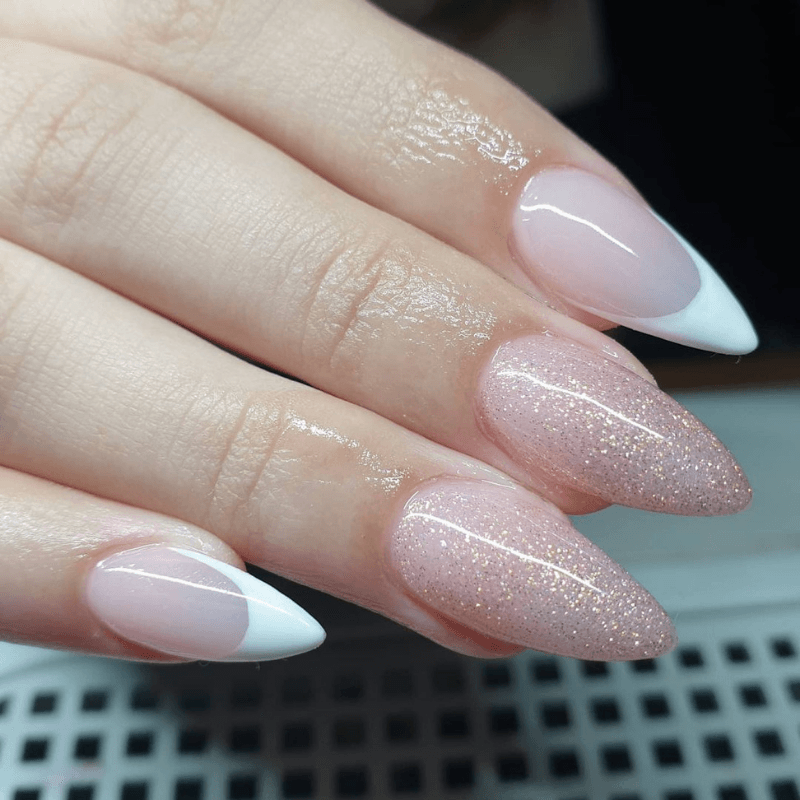 @nails.by.asteria
You can add more sparkle to your nails with this beautiful almond nail design. Color the nails alternatively with glittering nail polish while keeping the rest neutral. Then you can add a white edge for the neutral nails. I recommend that this nail design is perfect for special occasions and night events.
13.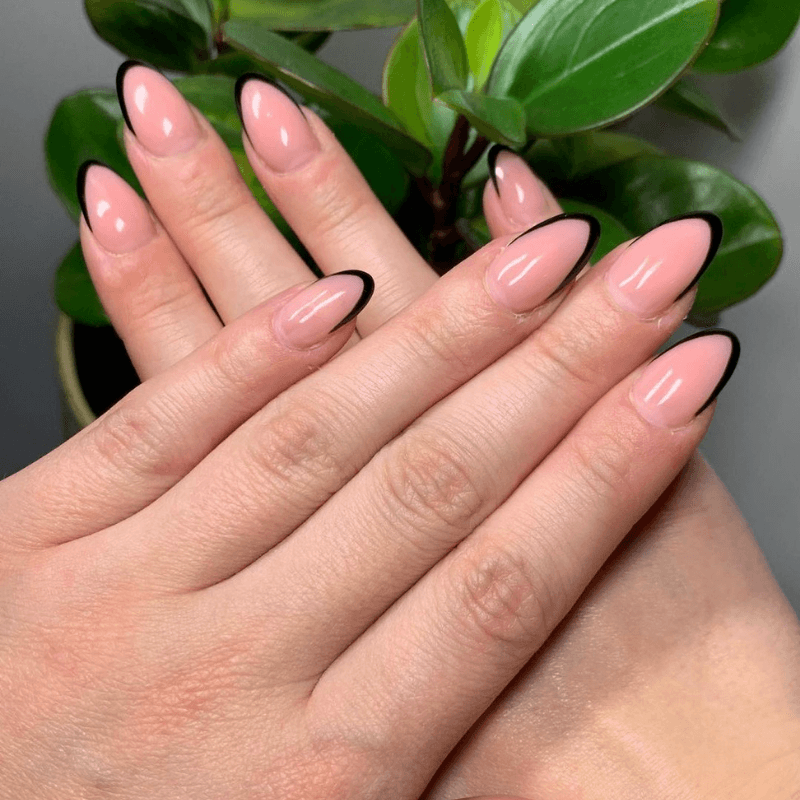 @chelseahussey_
This is another ideal nail design idea for daily use. You can highlight the edges of the nail in black. Add a neutral color for the base or use some pastel-colored nail polish on your preference. Let me know how you used this design as I think it will look gorgeous on anybody with almond nails.
14.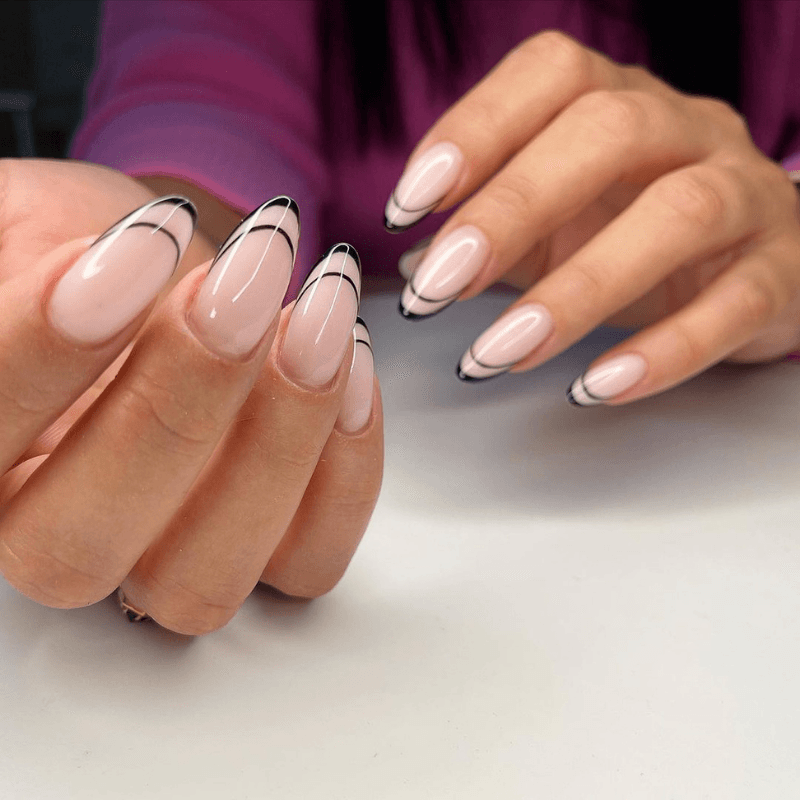 @irene.tstr
Here's another shiny almond nail design idea that I chose to present to you. Add two layers of black circles at the tip of the nail. This nail design is great for all formal functions and daily work. I think these dark-lined nail designs look best on nails of neutral color.
15.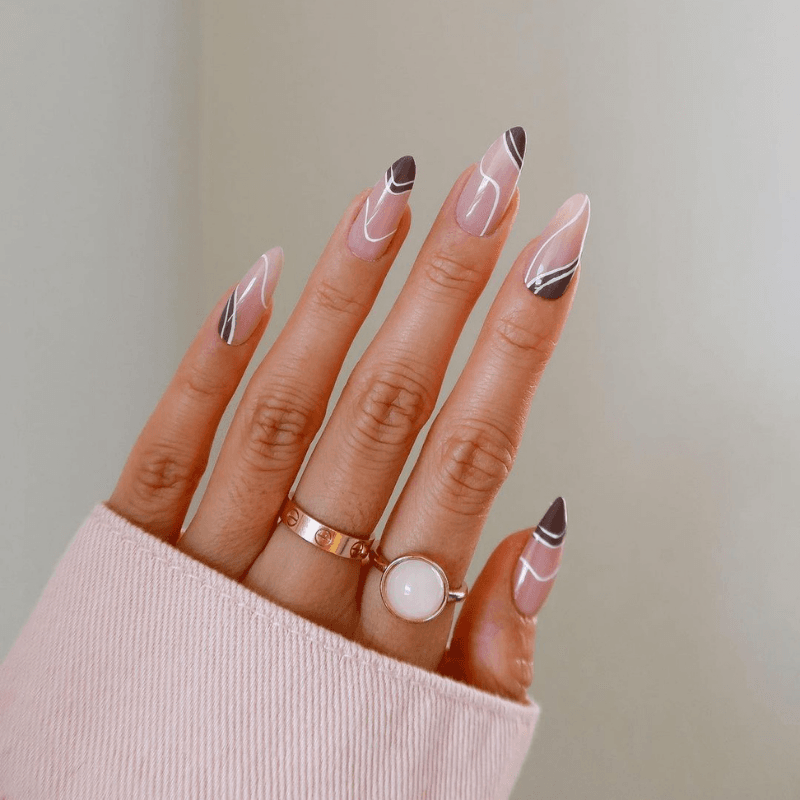 @vwnails_
This stylish nail design idea is inspired by perfect color blending and matching white lines. You can add various geometric lines and color out certain regions of the nail with a darker color. It will also look amazing if you colored them with different pastel colors as an alternative style.