Because it is so adaptable and easy to do, the Ponytail Hairstyle is renowned for its comfort and simplicity. Ponytail hairstyles are flattering on all hair types, age groups, and face shapes.
You may wear a ponytail regardless of your hair type or curl pattern. It is a great choice for a formal occasion, and its sloppy wavy variation is ideal for a relaxed look.
Ponytail hairstyles may be updated in a variety of ways. You may always step it up a level with one of the simple suggestions listed below.
Disclosure: This post contains affiliate links, which means we may receive a commission if you click a link and purchase something that we have recommended.
1.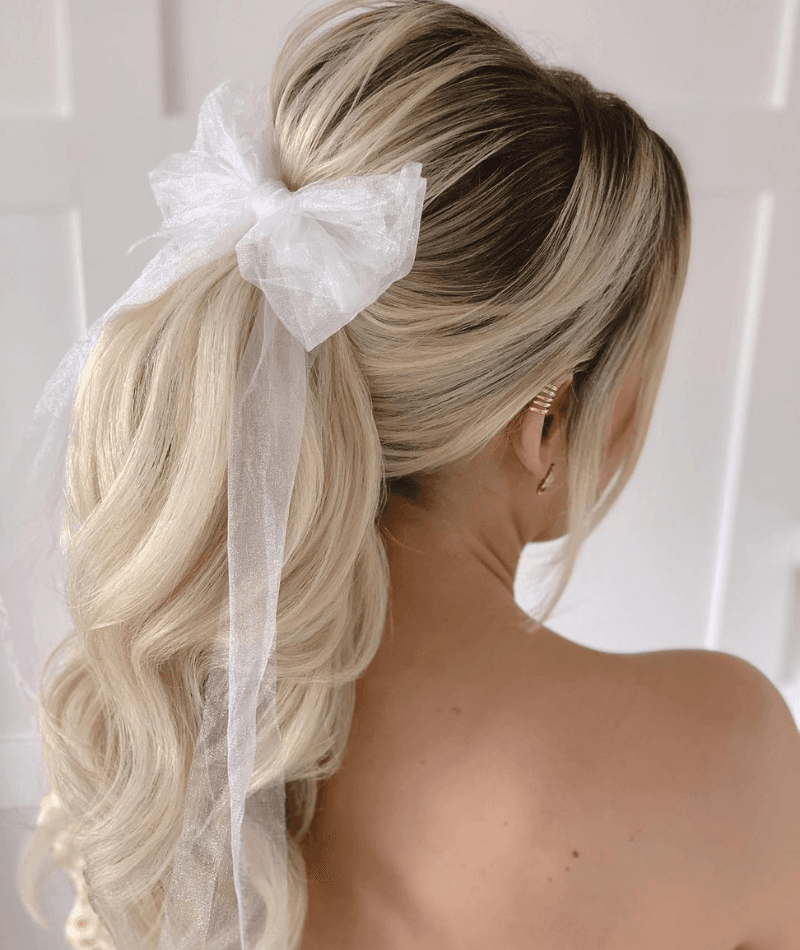 @hollyedmondshair
Most people prefer loose hairstyles for various reasons. Some tie their hair in loose ponytails because it is more comfortable and doesn't cause much pain from hair held tight. Tie your hair with a soft lace ribbon and it will look better if you add some curls of hair around your face.
2.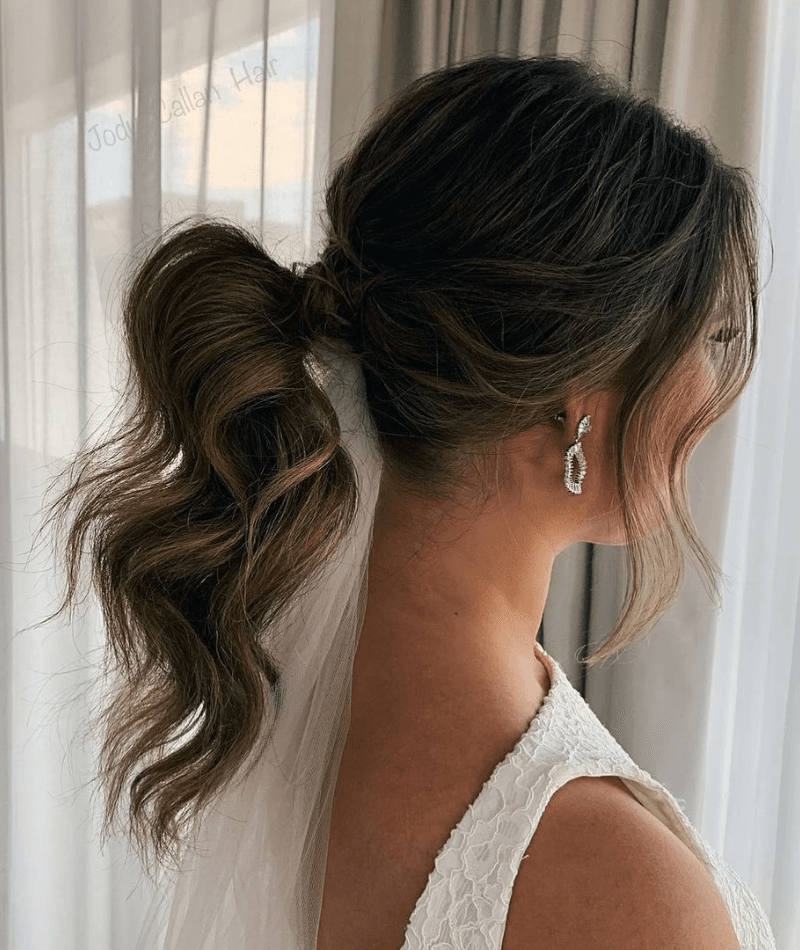 @jodycallanhair
The specialty of this ponytail is that it is held at mid-height with hair around the knot. It looks more elegant and is ideal for special occasions. You can even use this hairstyle for your big day. This resembles the messy bun as you drop down some loose locks of hair.
3.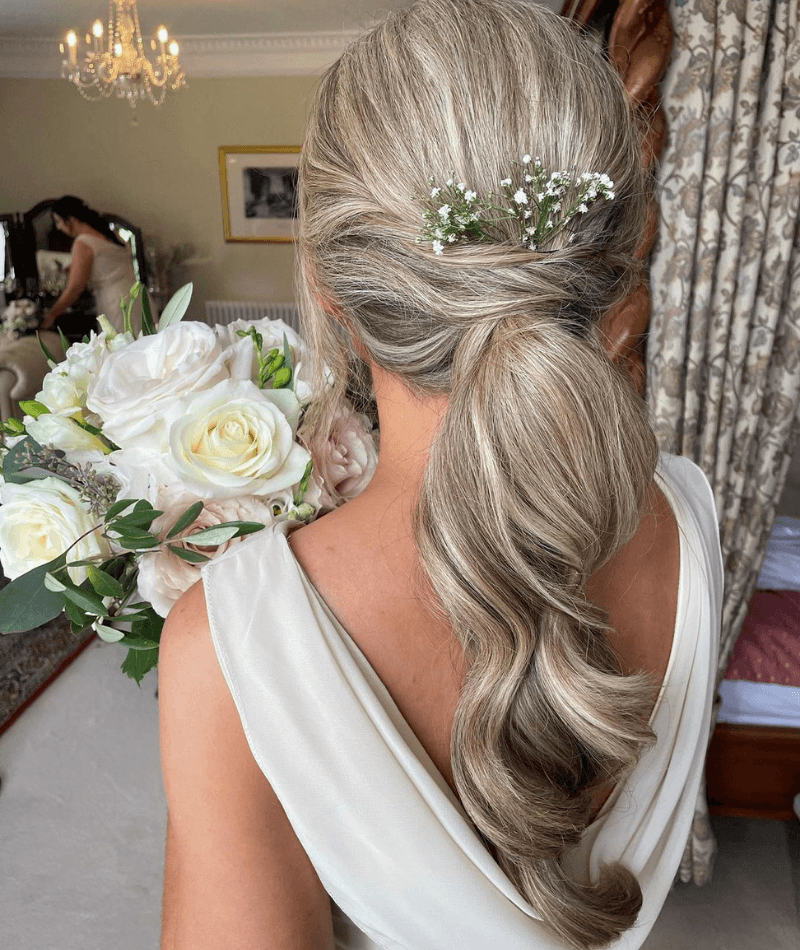 @bowandblush
The knot of the ponytail is covered with hair from the sides according to the design. It allows more room for hair accessories to decorate your hair. The ponytail is wavy and runs down the back mid-length. Although it is a simple ponytail hairstyle, it has a unique style that makes it different from the rest.
4.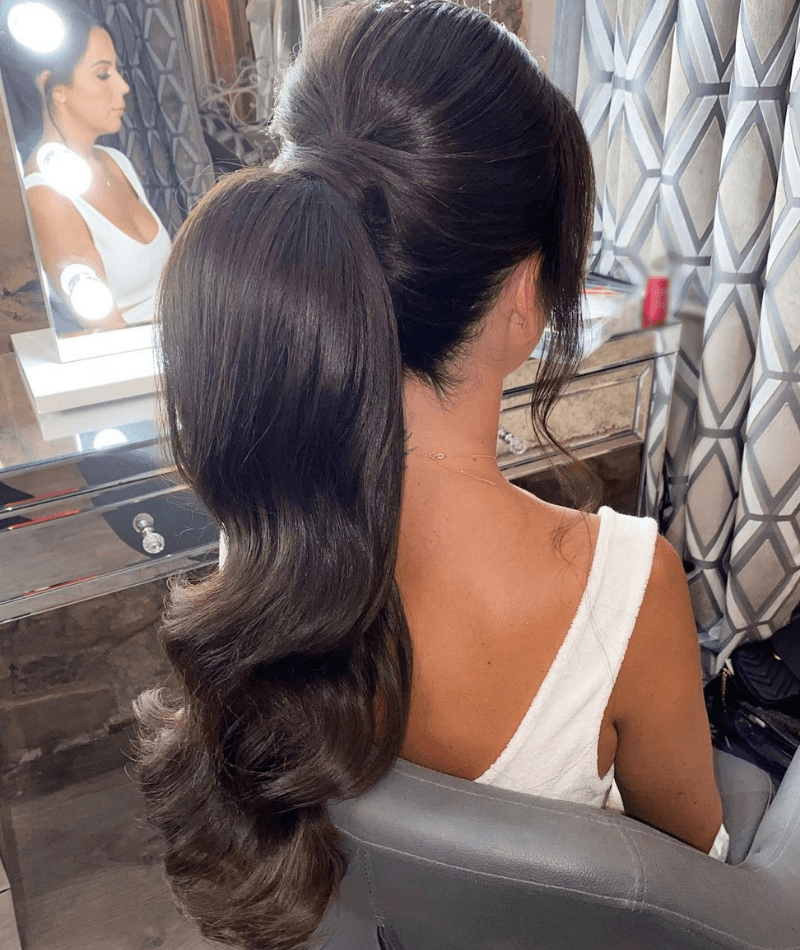 @hairbylucie_
This is a high ponytail that holds the hair up in a cascade. The hairband is covered gracefully with hair from either side. Hence, it leaves no trace of pins and bands which makes this design a simple one. A loose curl let from the side of your ear will add more beauty to this hairstyle.
5.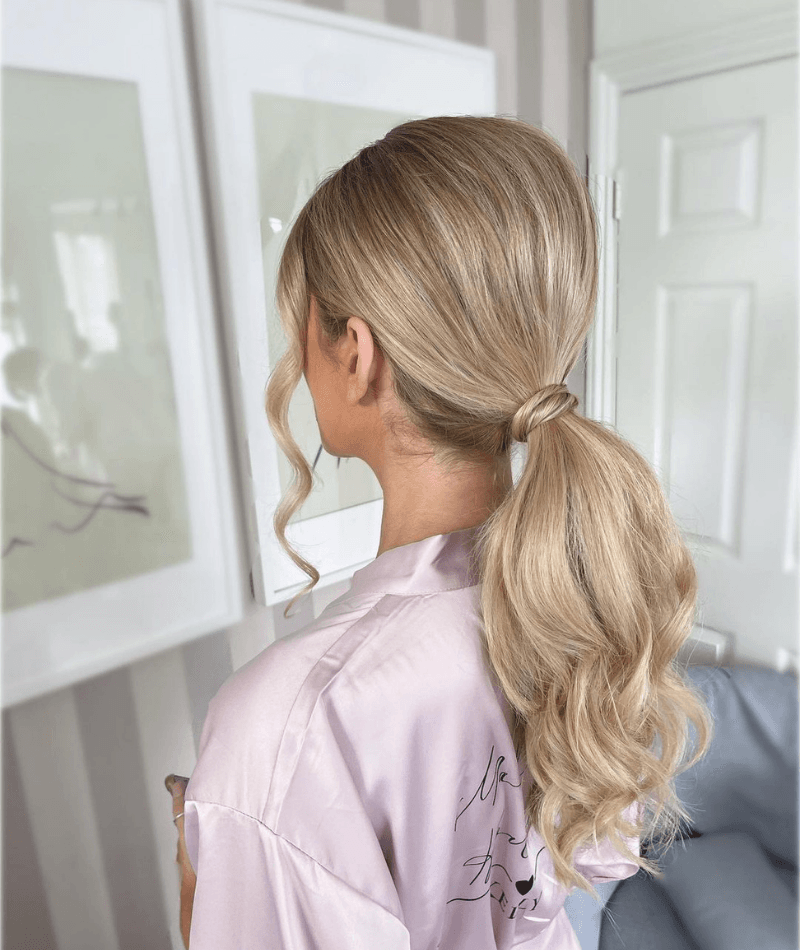 @leggybirdhair
Being quite similar to the previous hairdo, but the ponytail is held low. It is ideal for girls not only with wavy hair but also with straight hair. You can either twist a few strands of hair around the band or simply use a similar hairband.
6.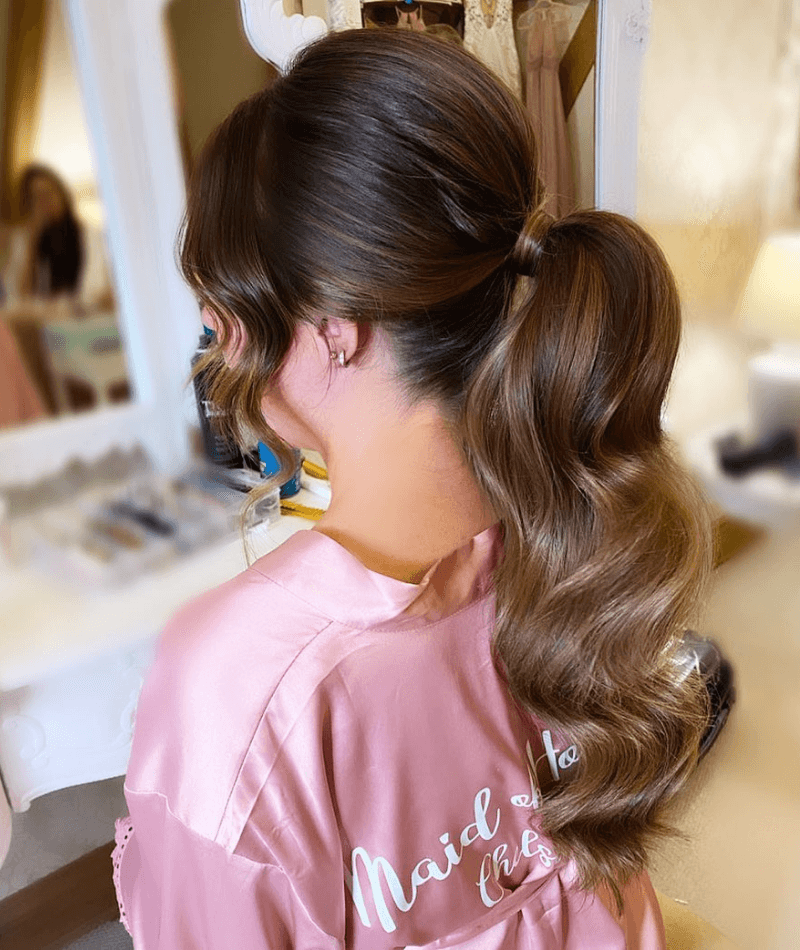 @hairbylucie_
As you can see from the image, the hair on the top area around the knot is puffed. It brings more volume to the hair and makes you appear taller. The ponytail of wavy hair flows down beautifully as it is tied at mid-height. You can also let free a lock of hair as a fringe.
7.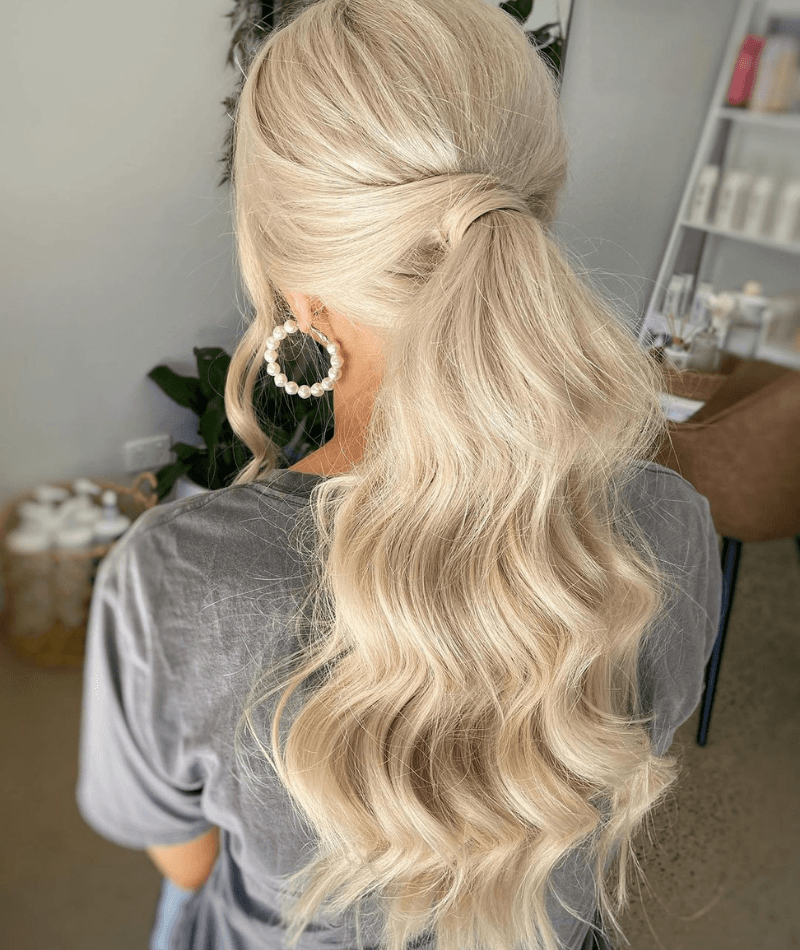 @hairbystevidee
A portion of hair is visibly taken from the sides to twist around. It will be perfect with light-colored hair as the design can be seen well. It is an ideal hairstyle for long hair with a few locks of stray hair. You can try this ponytail with casual outfits.
8.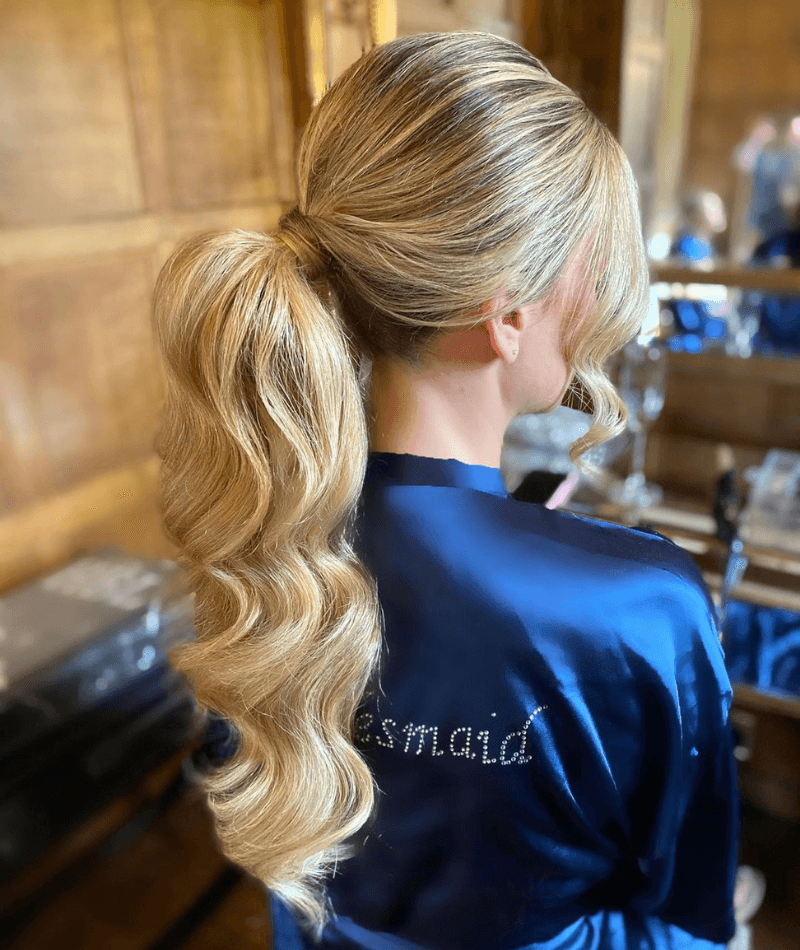 @hairbylucie_
This is how the same ponytail hairstyle appears with blonde hair. It looks fabulous with wavy hair of medium length. It is a gorgeous way to style your hair for special occasions such as weddings and other functions. Do you like this and would you try this with your blonde hair?
9.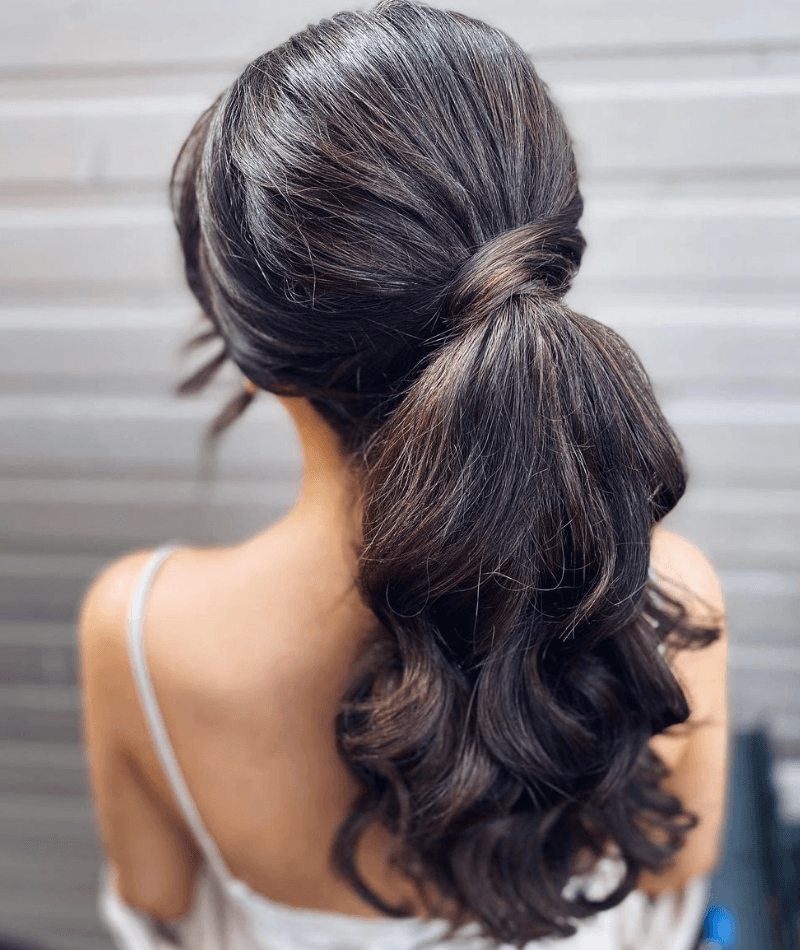 @hairbytosetti
If you have naturally black hair with a lot of volume, this is how your hair would appear. You can get a thicker lock of hair from the front to entwine around the knot. It looks amazing with layered hair as the curls flow beautifully.
10.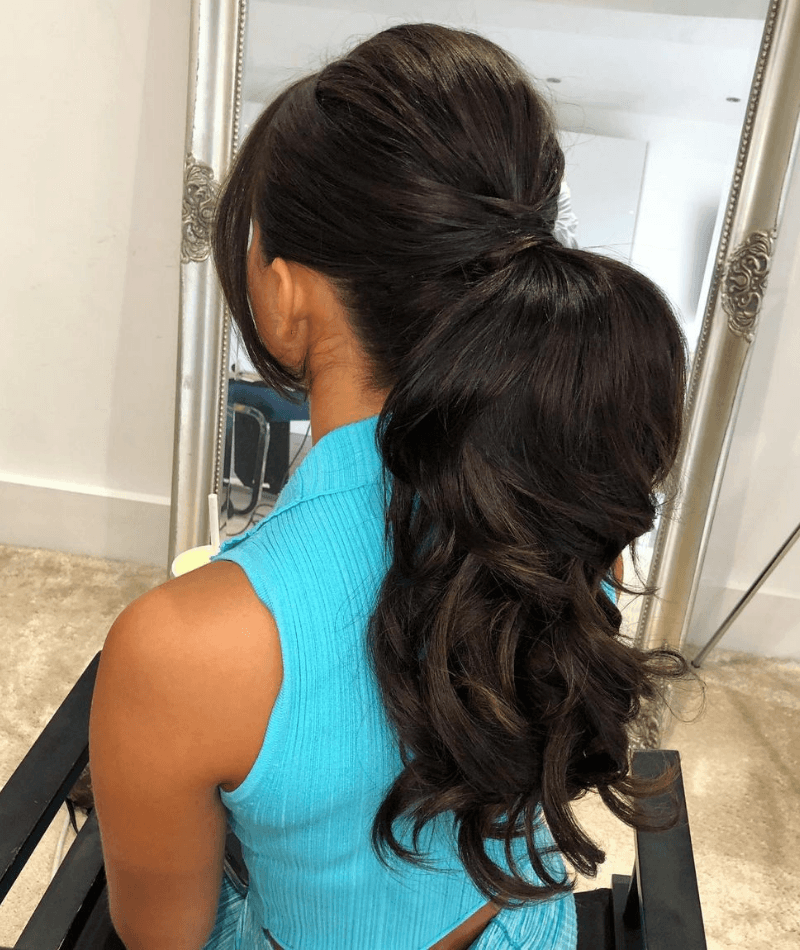 @lilyslocks_hairdubai
Here's another ponytail with hair stuffed upward from the top. This is done by backcombing the hair of that area. This hairstyle looks tidier as the hair is both straight and wavy at the same time. You can also add a small fringe to complete this hairstyle.
11.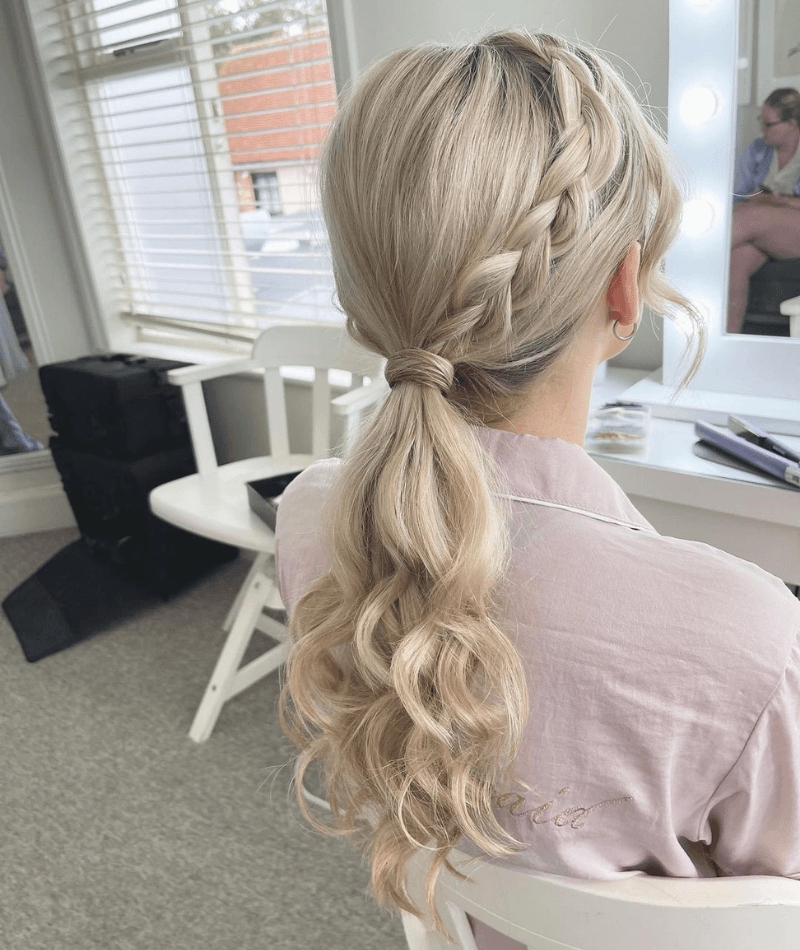 @leggybirdhair
Having a loose braid along the side brings a difference to the ordinary ponytail. There are various types such as French braids, fishtail braids, and twists. You can decide the type of braid on your preference. It will make your hairstyle special with this simple addition.
12.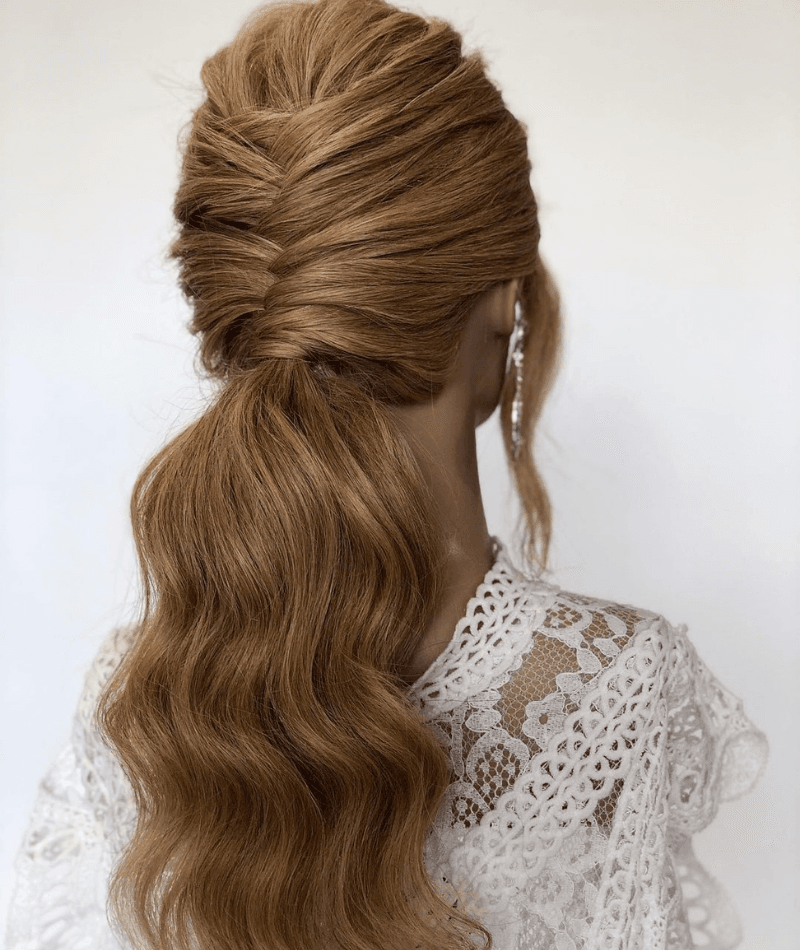 @anniejohnsonhair
This is a great design idea to take your ponytail to the next level. It is perfect for special functions and parties where you need to shine out. It resembles a blend of French and fishtail braid due to its alternating pattern. It will also make you feel more comfortable as the hair is not held too tight.
13.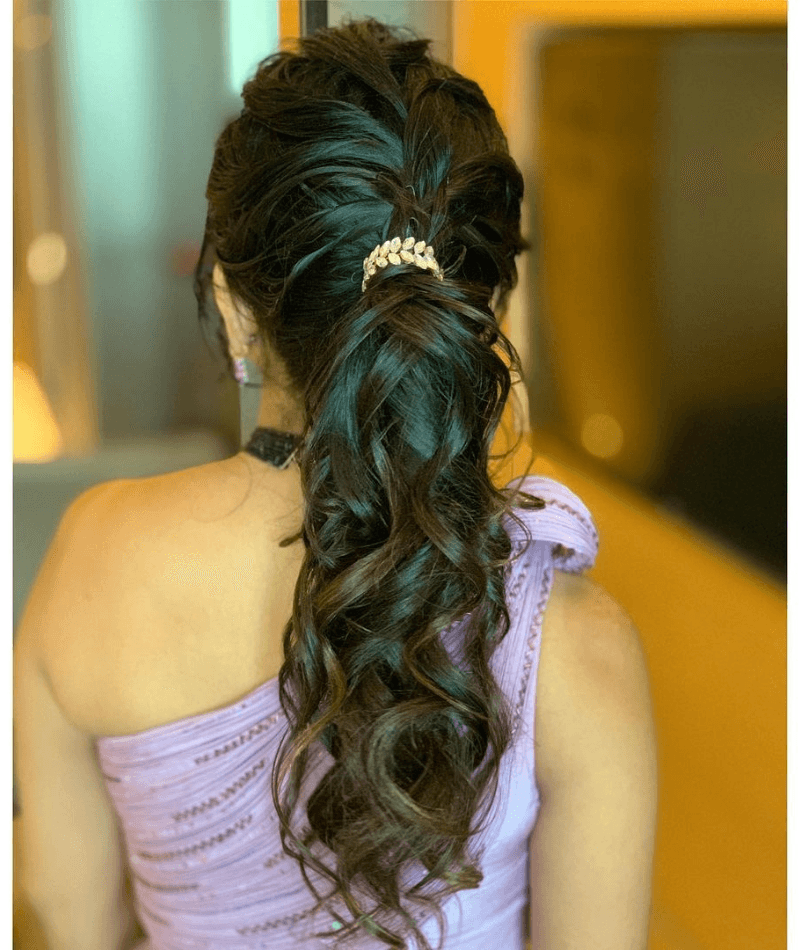 @tanvivaylla
Here's a great ponytail idea to style your wavy hair. The top part is similar to a loosely braided French braid and then tied at the bottom. Then you can let the hair down as it will continue the pattern traced from the upper region. It is a comfy hairstyle for daily use even if you are busy.
14.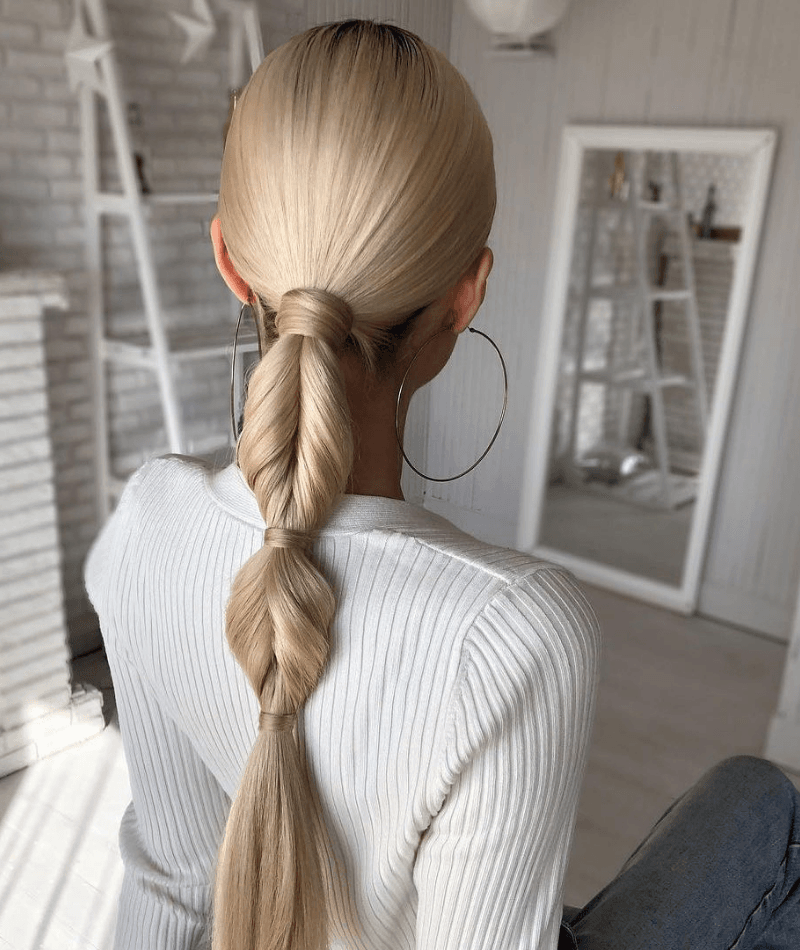 @superfoodlx
If you need neat hair, you can go with this ponytail. Separate the hair after the knot into two portions and twist them in opposite directions. Then tie them again below and continue this along the length of your hair.
15.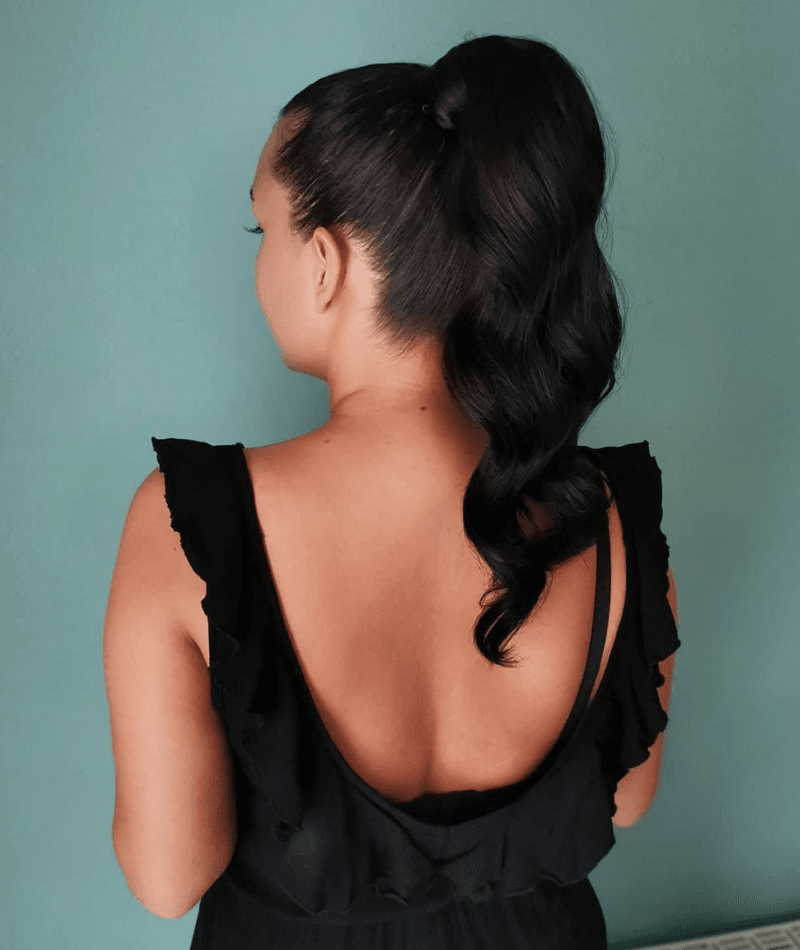 @maria.hal_hair.stylist
This is a high-held ponytail design that is preferred by many. But it may feel uncomfortable for some, as the hair is pulled back. However, it will make your hair more shiny due to the same. It is ideal for both wavy and straight hair.
16.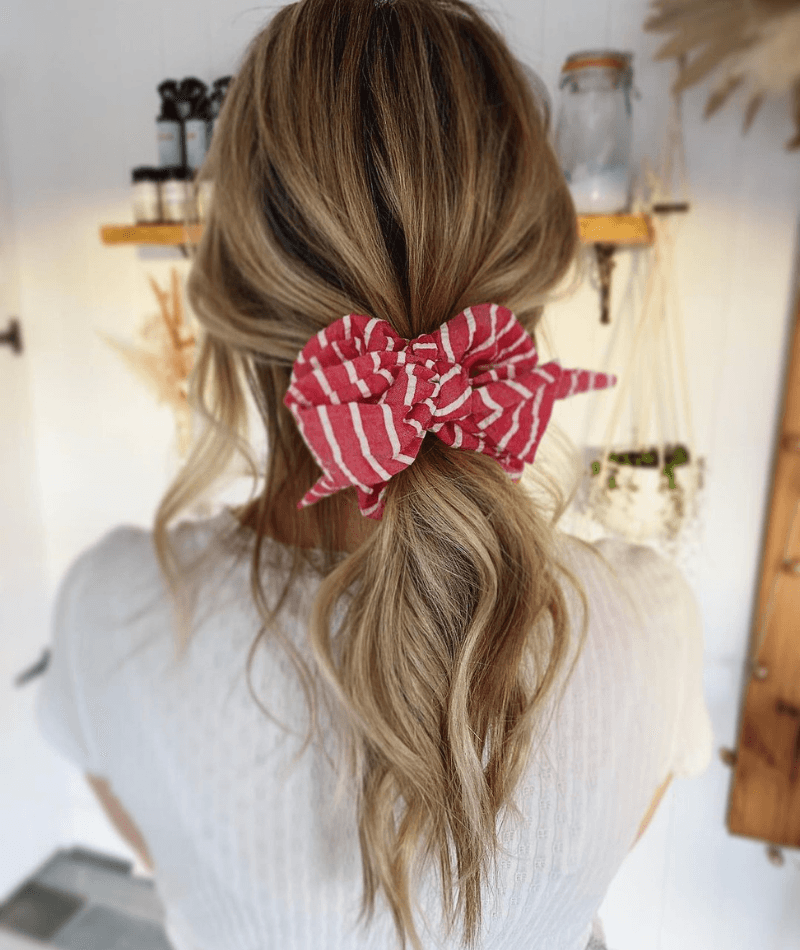 @theartfulhairstylist
Try this loose ponytail style if you prefer casual vibes with loose locks of hair. This may look perfect for summer vacations and beach parties. All you need is a fabric scrunchie to hold your hair together. You will feel a lot more comfortable with this ponytail.
17.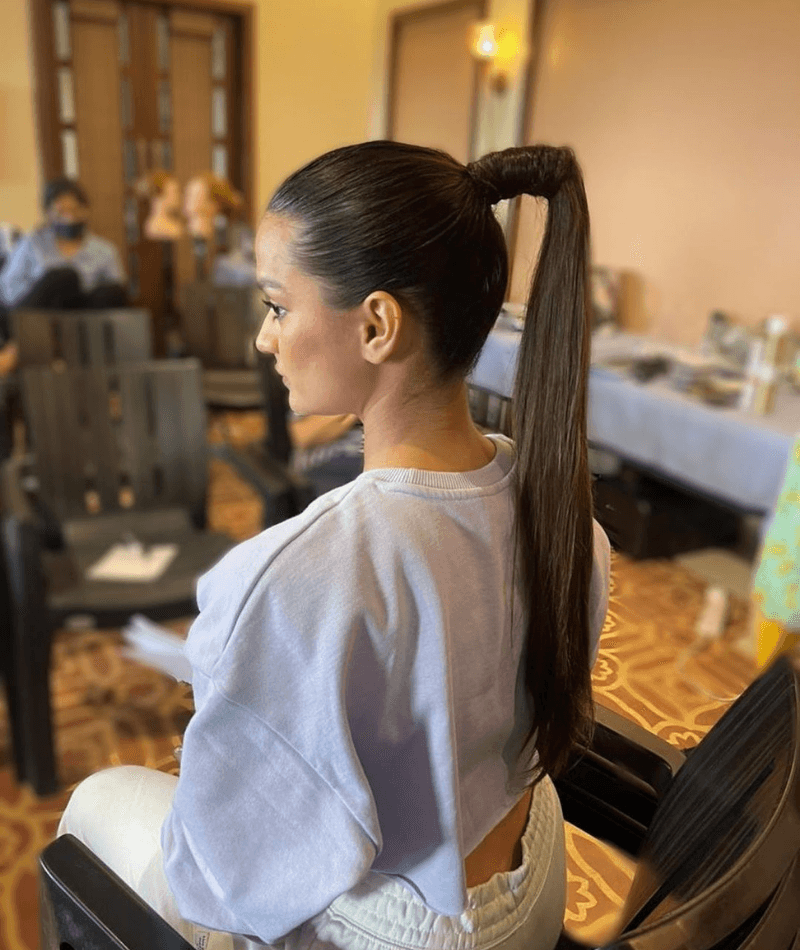 @blendbyneesh
You might have remembered the famous American singer as you see this ponytail. The hair is pulled up and held high. You will have no more trouble from stray hairs getting into your eyes and wiping your face. It is a perfect hairstyle for long straight hair.
18.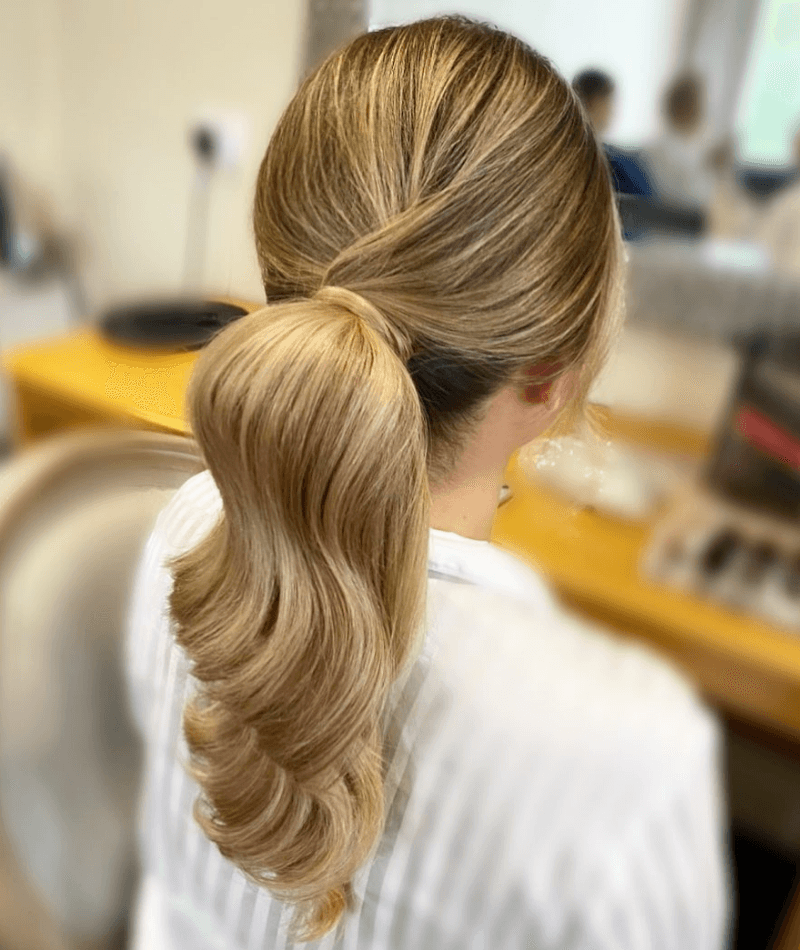 @hairbylucie_
You cannot find this ponytail style very often as the style is less common. Rather than using a portion of hair after tying the knot, you need to separate the hair into two and twist it before tying it up. This will look perfect on any type of hair despite the color.