You would believe that when I say "black nails," I'm referring to simply painting your nails with black nail polish, but black nails can be so much more.
One of the few colors that can make a statement is black. It's no surprise that it was inspired by manicures because black is a color associated with power, strength, and sophistication.
Here are a few of our favorite black nail designs, all of which are easy to recreate.
Disclosure: This post contains affiliate links, which means we may receive a commission if you click a link and purchase something that we have recommended.
1.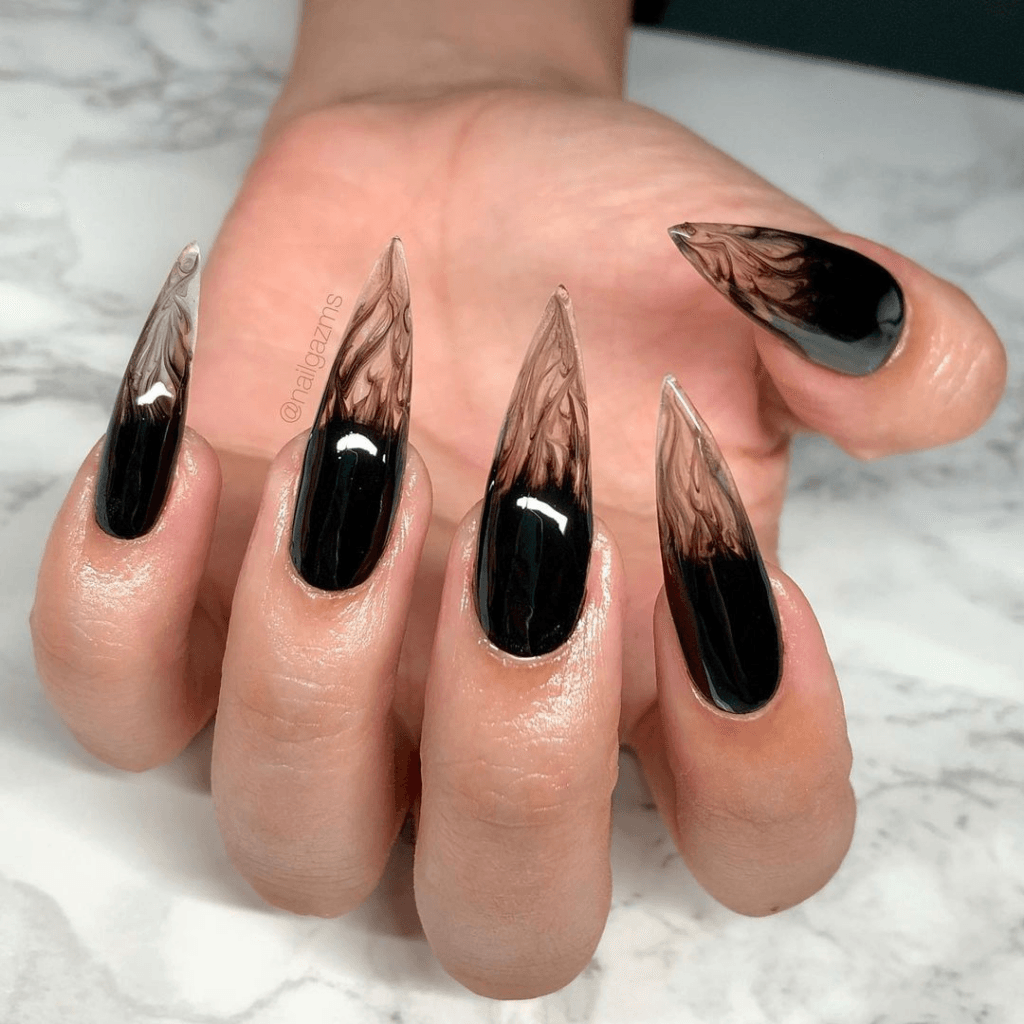 @niche_noire
Dark nails most often mean black nails which don't have much diversity most of the time. This nail design is out of the ordinary due to the special design at the end of the tip. It will be a perfect idea to get your acrylic nails designed with this mystic appearance.
2.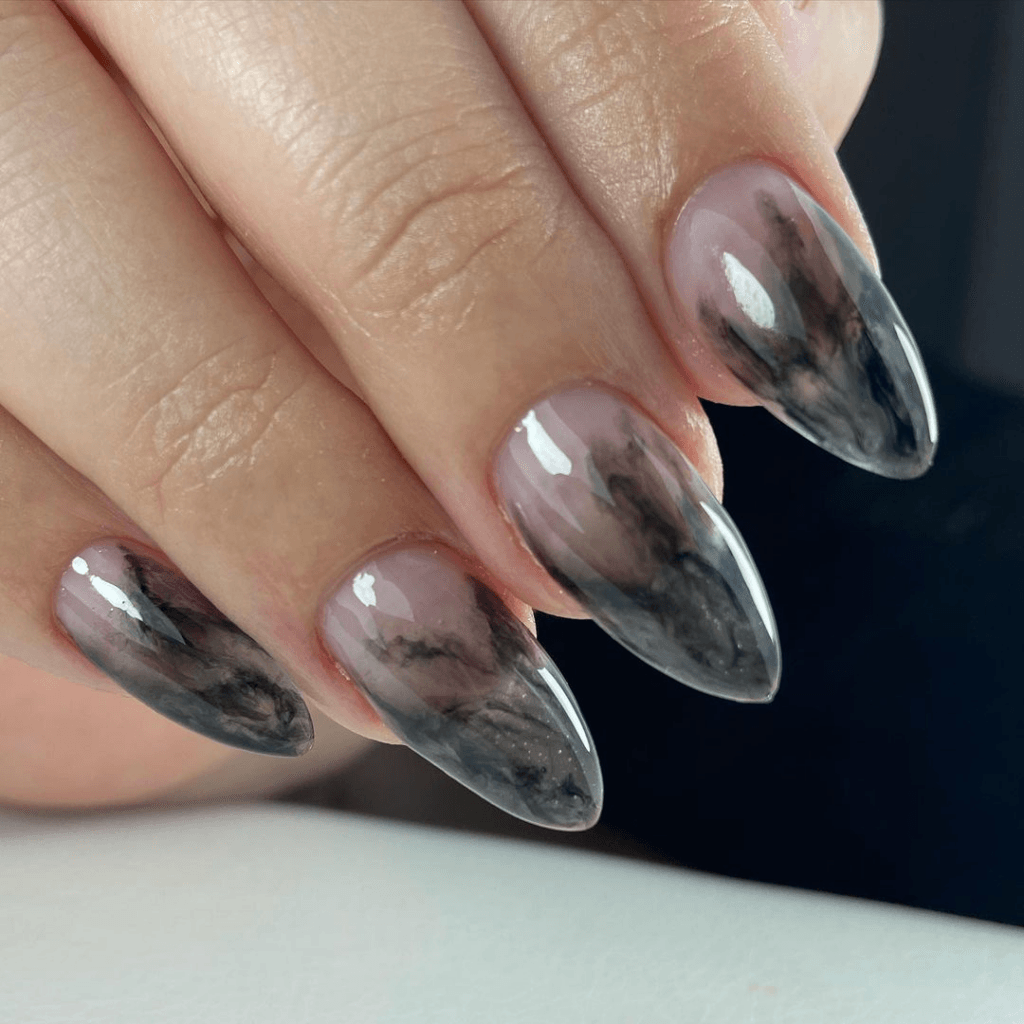 @love.gelnails
If you need your nails to have a smoky vibe, you can try out this nail design idea. It is perfect for both short and medium lengths of nails. Hence, it is a great dark nail design idea to match your favorite outfit for the next function.
3.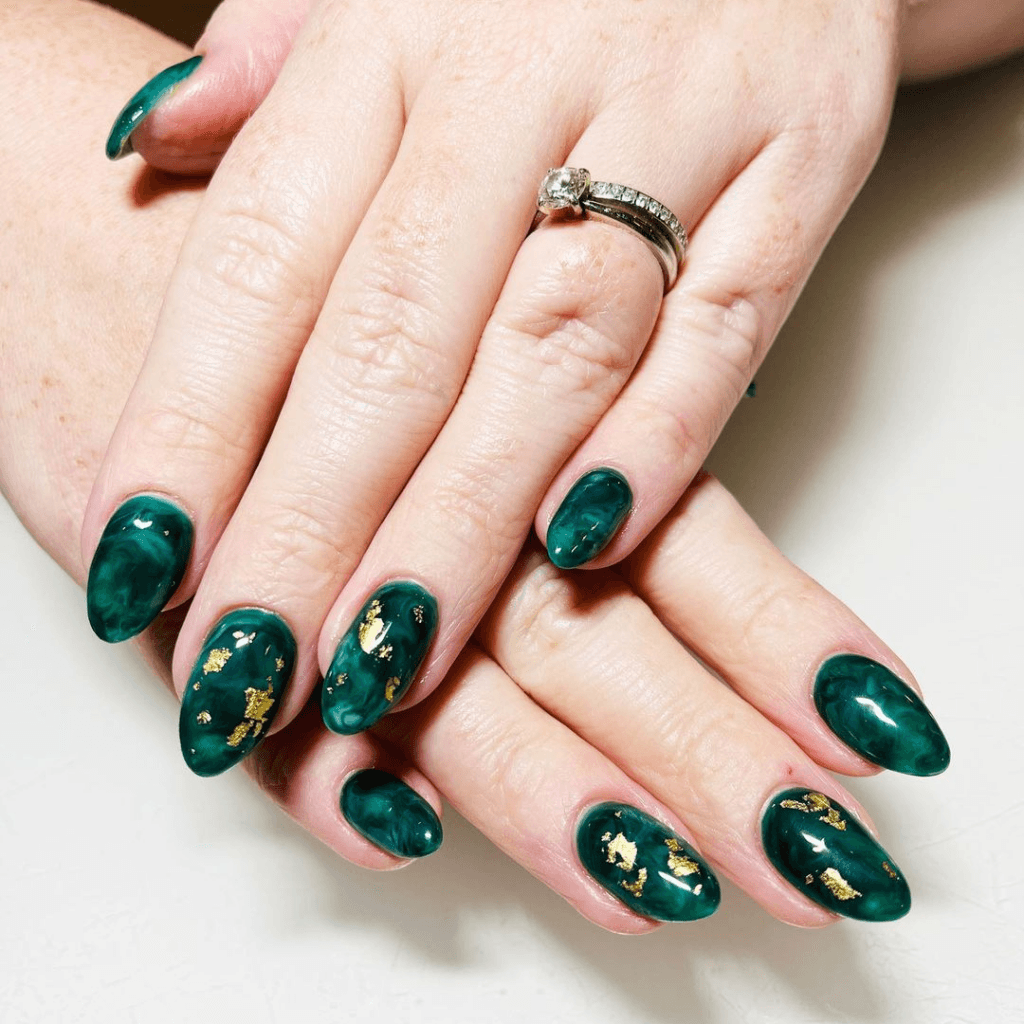 @honeybee_beautybar
Dark colors often attract the eyes of everyone and make your nails look more trendy. If you are planning to wear a green dress, try out this amazing turbulent design. It is a mixture of dark green and black with some crusts of gold on the top at uneven locations.
4.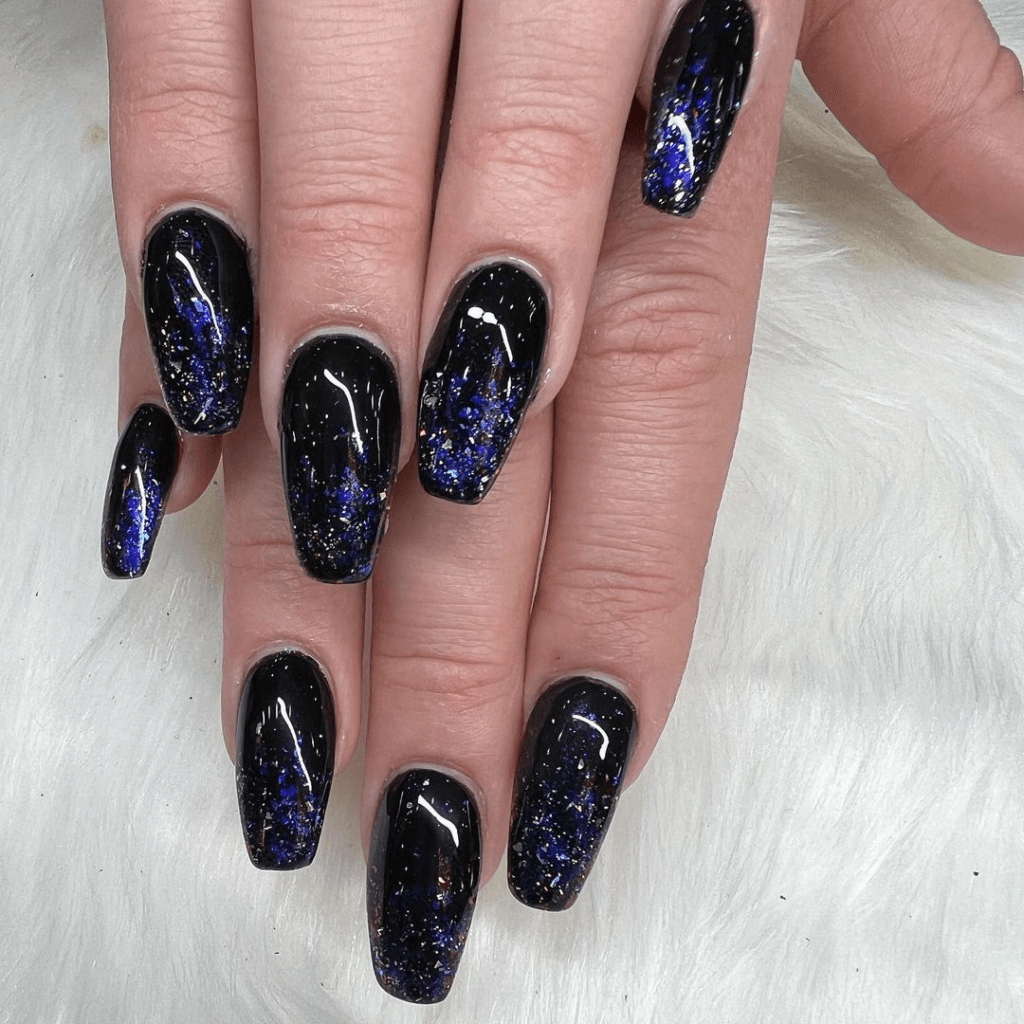 @haivo4
I'm sure you would feel the vibe of the night sky as soon as you look into these nails. The random distribution of the bluish and shiny silver pieces on the black background gives it an aesthetic appeal. You can have this nail design regardless of the size or shape of your nails.
5.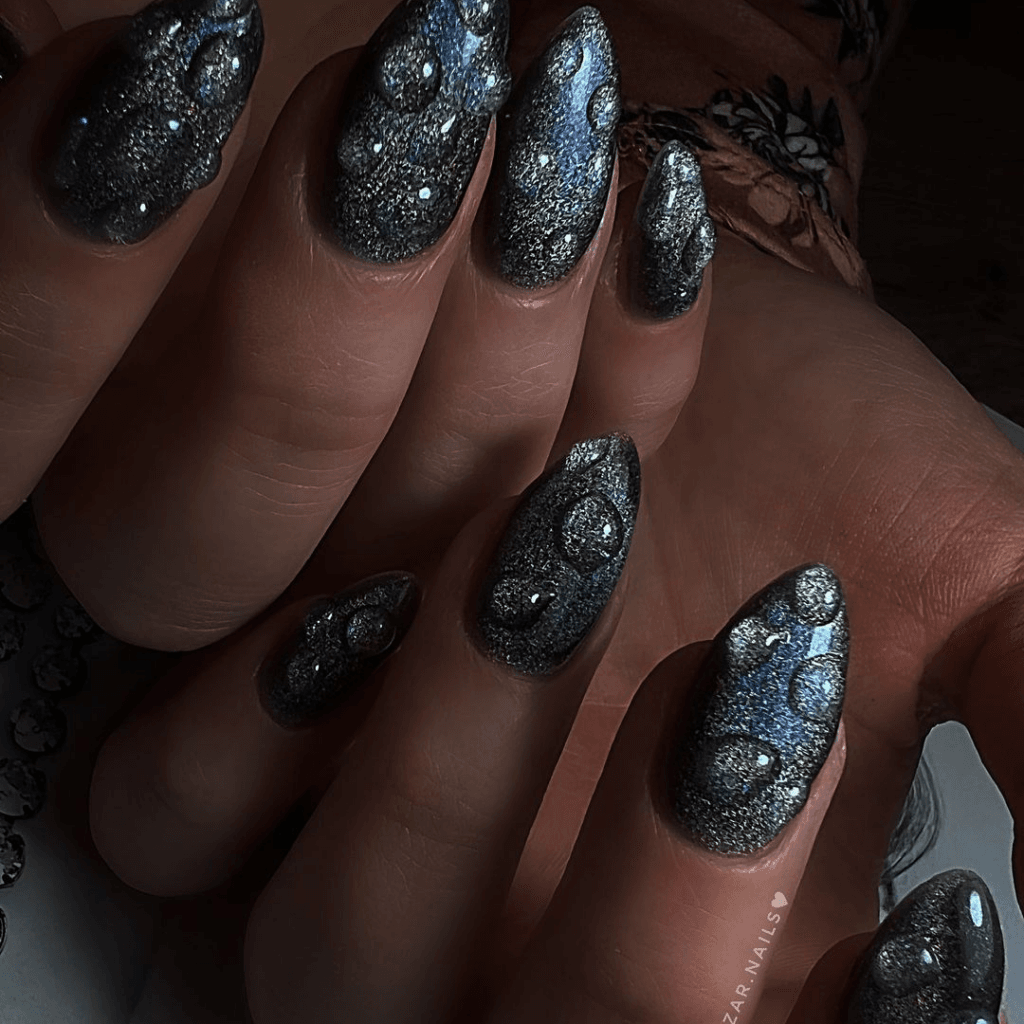 @lyana.bayzar.nails
The glittering nail luster is highlighted with the dewdrops created by the topcoat. This dark nail design once again does not have any limitation on the size of the nail. This would look amazing on both black and white dresses for your special occasion.
6.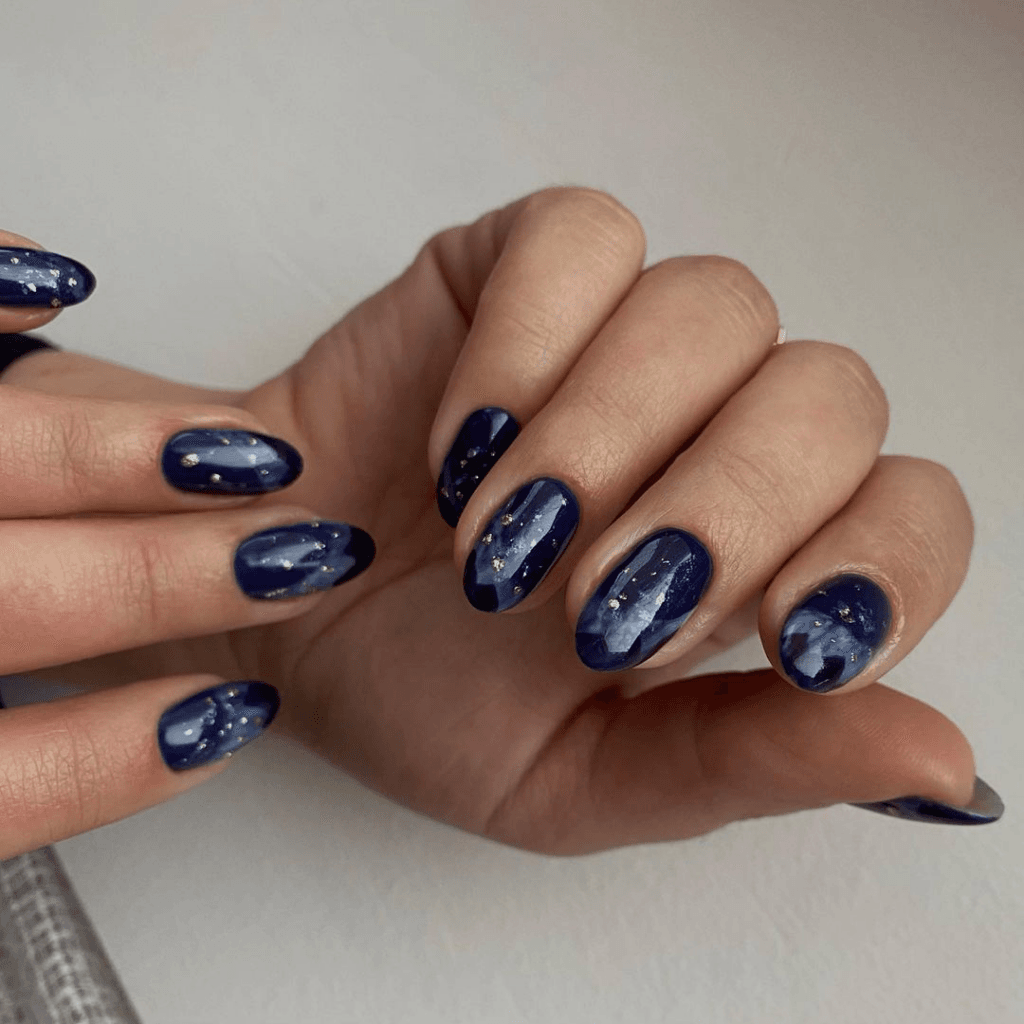 @julikovtun.art
Most people prefer having short nails as it is more convenient than stiletto nails. So, this dark nail idea is a great addition to short nail design ideas. The dark blue color with a slight pattern of gold brings a classic vintage look.
7.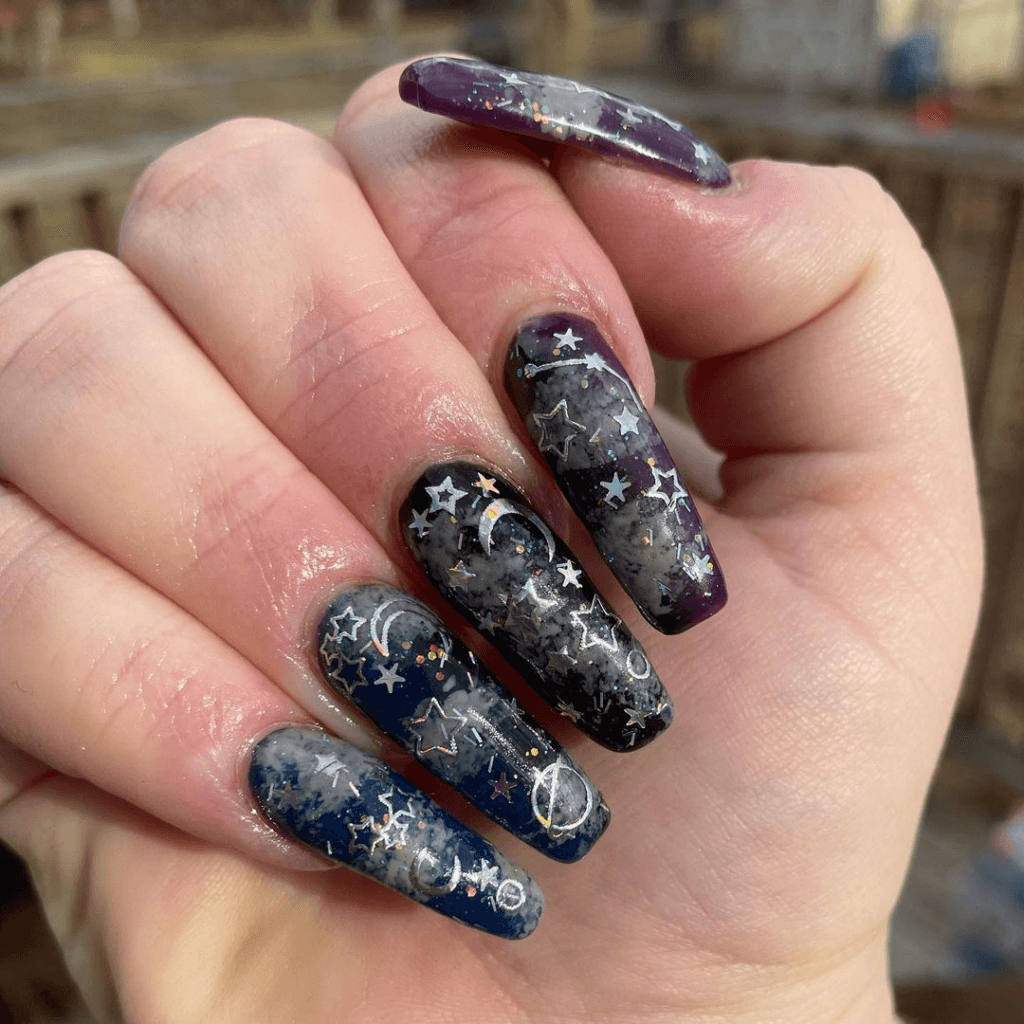 @cassiekurtz_
If you are unsure of choosing either black or blue, why not have both! At a glance, you will see that this shoes a dark sky with some clouds. The silver stars and moon designs make it a real sky, creating an amazing nail design. It would go best with long nails due to having more room.
8.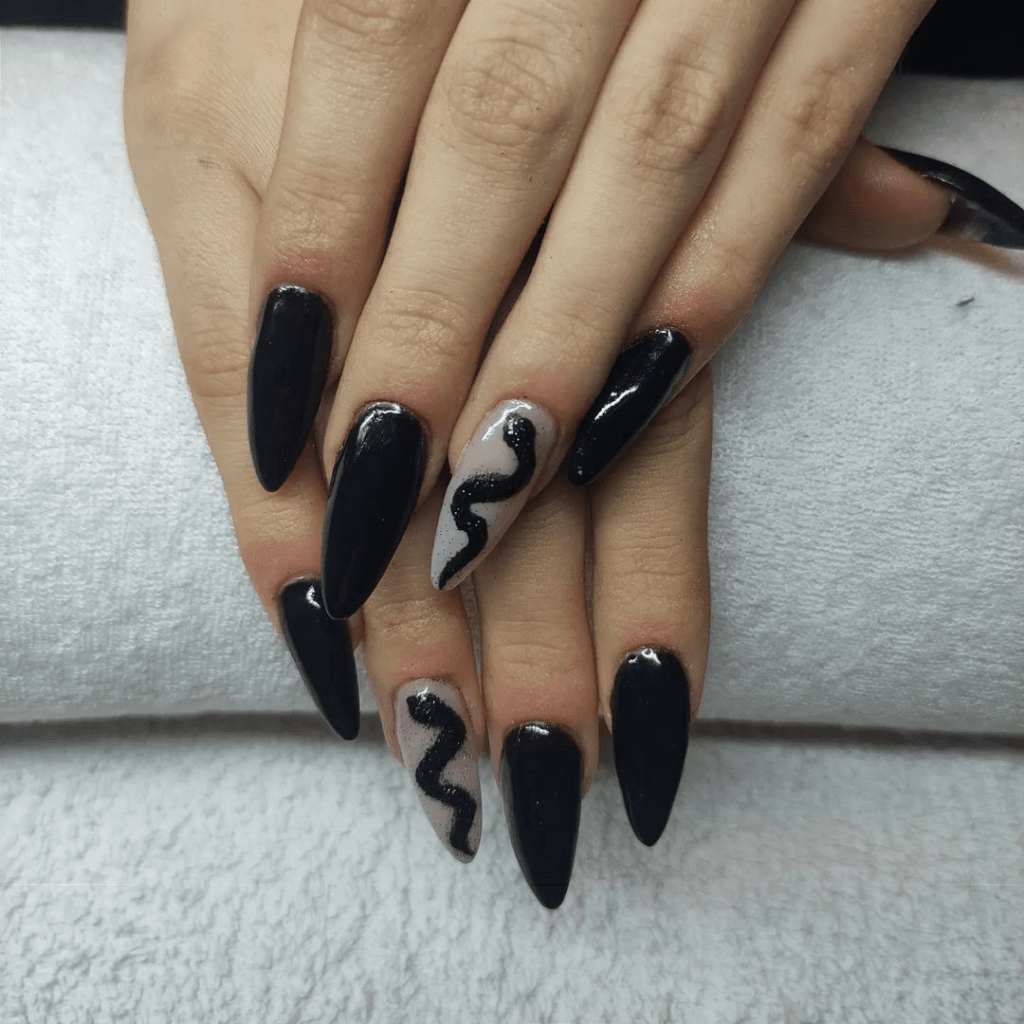 @nailsby_ritu
Plain black nails are quite common and ordinary as they can be done easily and quickly. You can add some variation to this by using a special design for one fingernail as shown here. It denotes the shape of a snake with black on the plain nail.
9.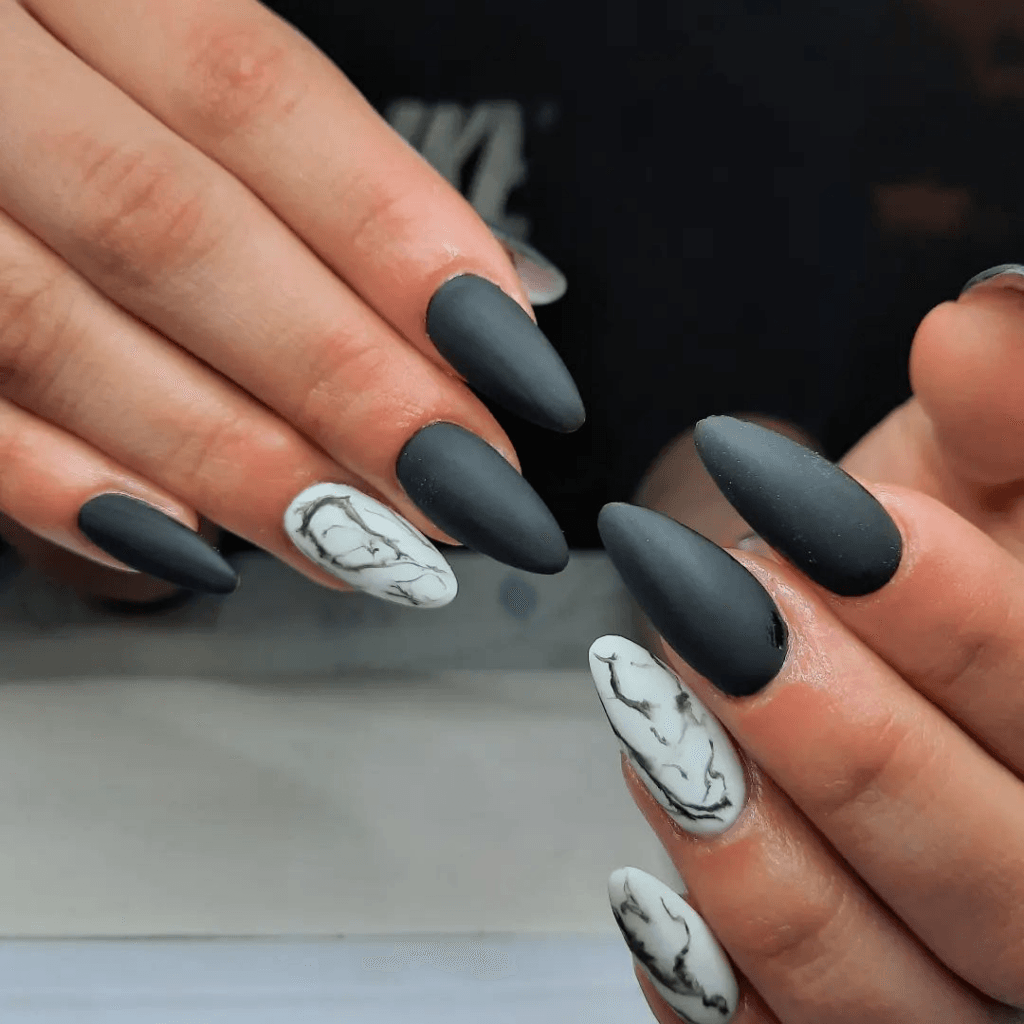 @kika_nails_15
Matte black is another nail design sought after by many. Add some uniqueness to this design by having one or two nails with a different design as you see in the image here. It will look best on oval or almond nails with medium length.
10.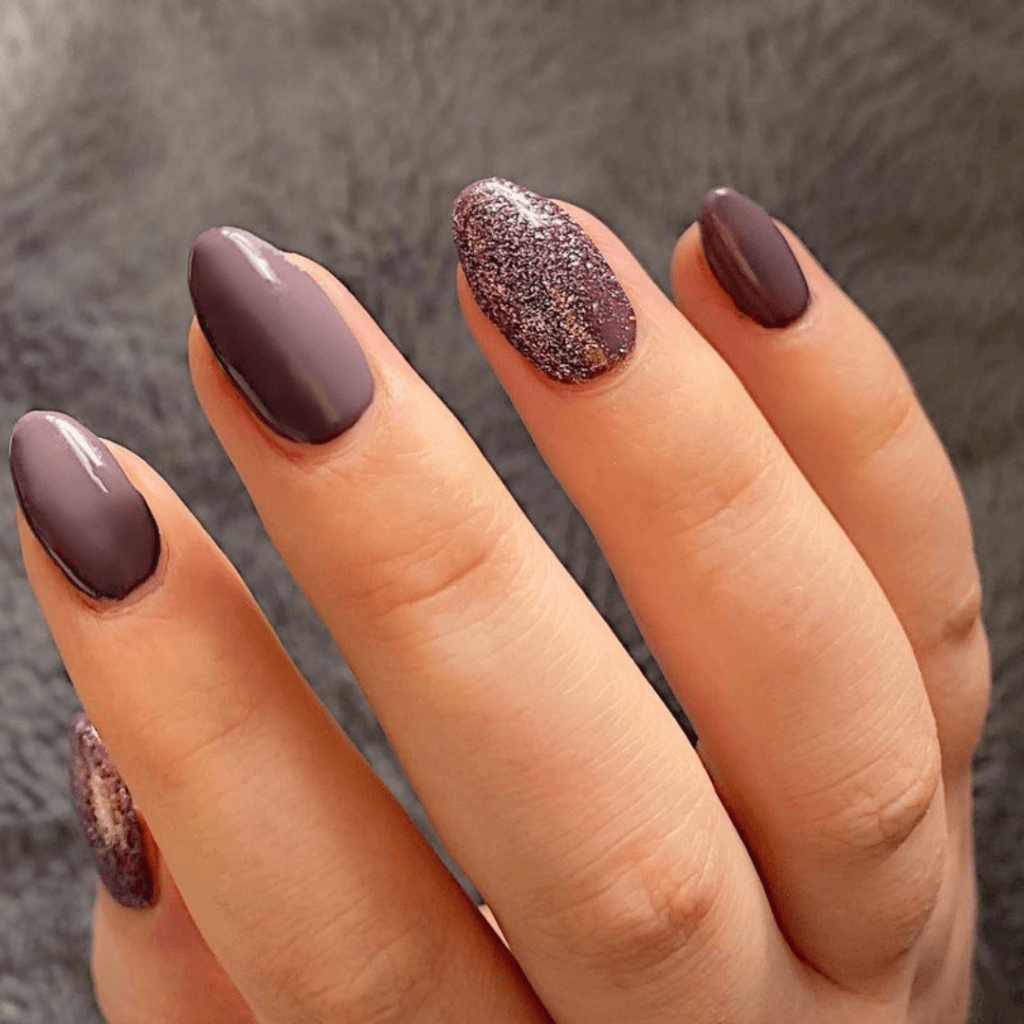 @caitlinsnailsx
Purplish brown also tends to be a very attractive color for nails. You can either have it as a shiny or matte finish. Alternating this with some glittering nail polish of the same color would also be a great idea. It would be an ideal design idea to match your beautiful evening gown.
11.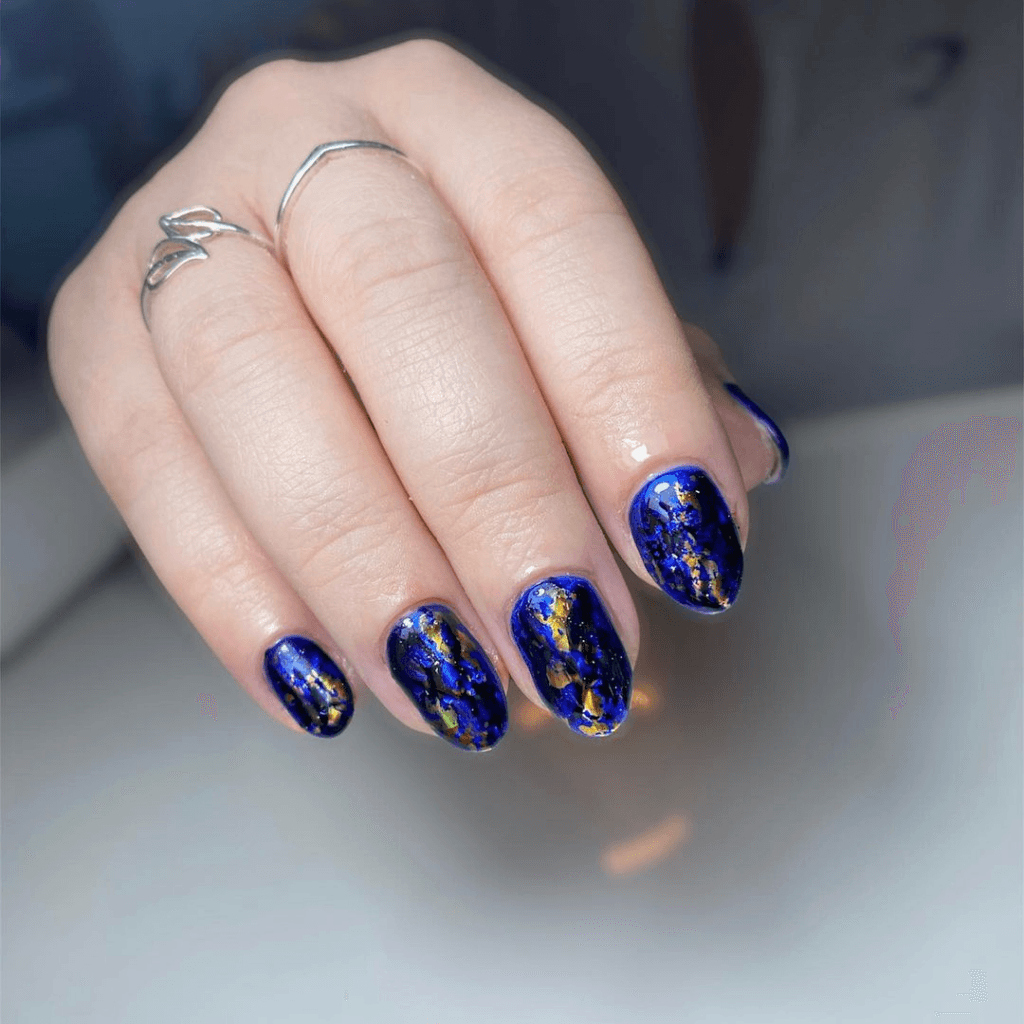 @nailsbynatalielestudios
Bright nail designs make your fingers appear slimmer and fairer. So, if you need your hand to look more slender, you can try this glorious fingernail design. It consists mainly of bright blue, black, and gold luster. You can wear either gold or silver jewelry or ornaments with this.
12.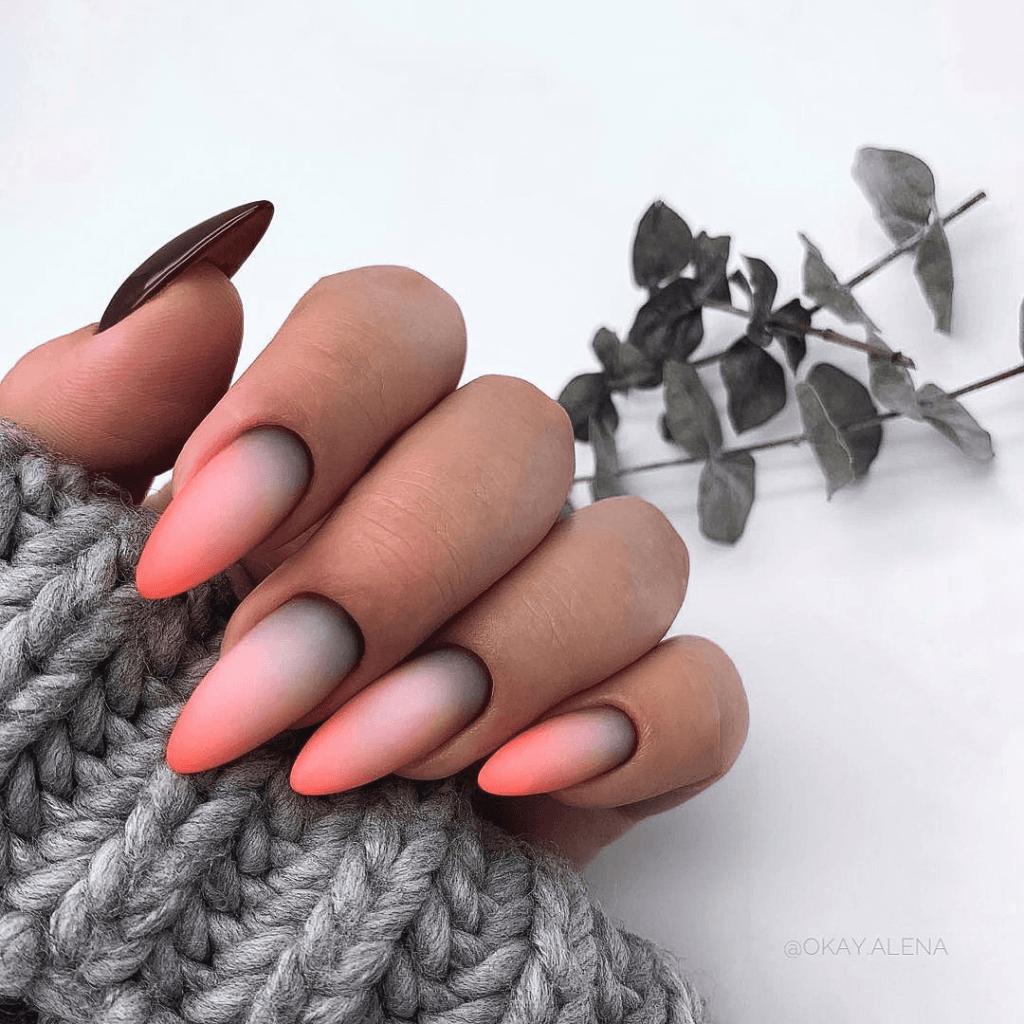 @okay.alena
Despite being under the category of dark nails, this design brings the vibe of an igniting splinter. If you are in the mood of making a difference in ordinary nail designs, you can try this unique design. I'm positive that your friends would be amazed by the look of your nails!
13.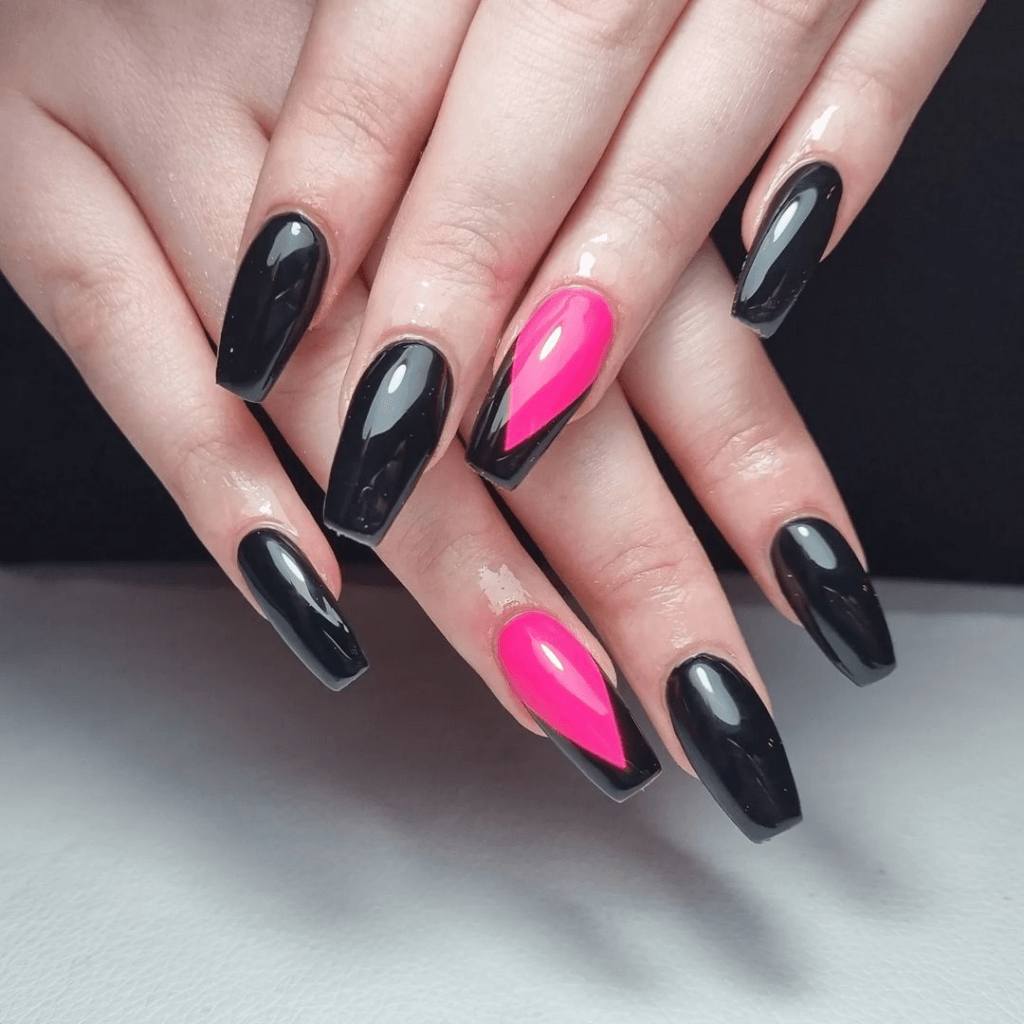 @kookynailsmk
The title of dark nails always doesn't need to be black. But even if it does, you can try different features to make it look strange and different. Having a pink segment as you see in this is one such strategy. It will be a major eye-catcher if you use a bright contrast color for that part.
14.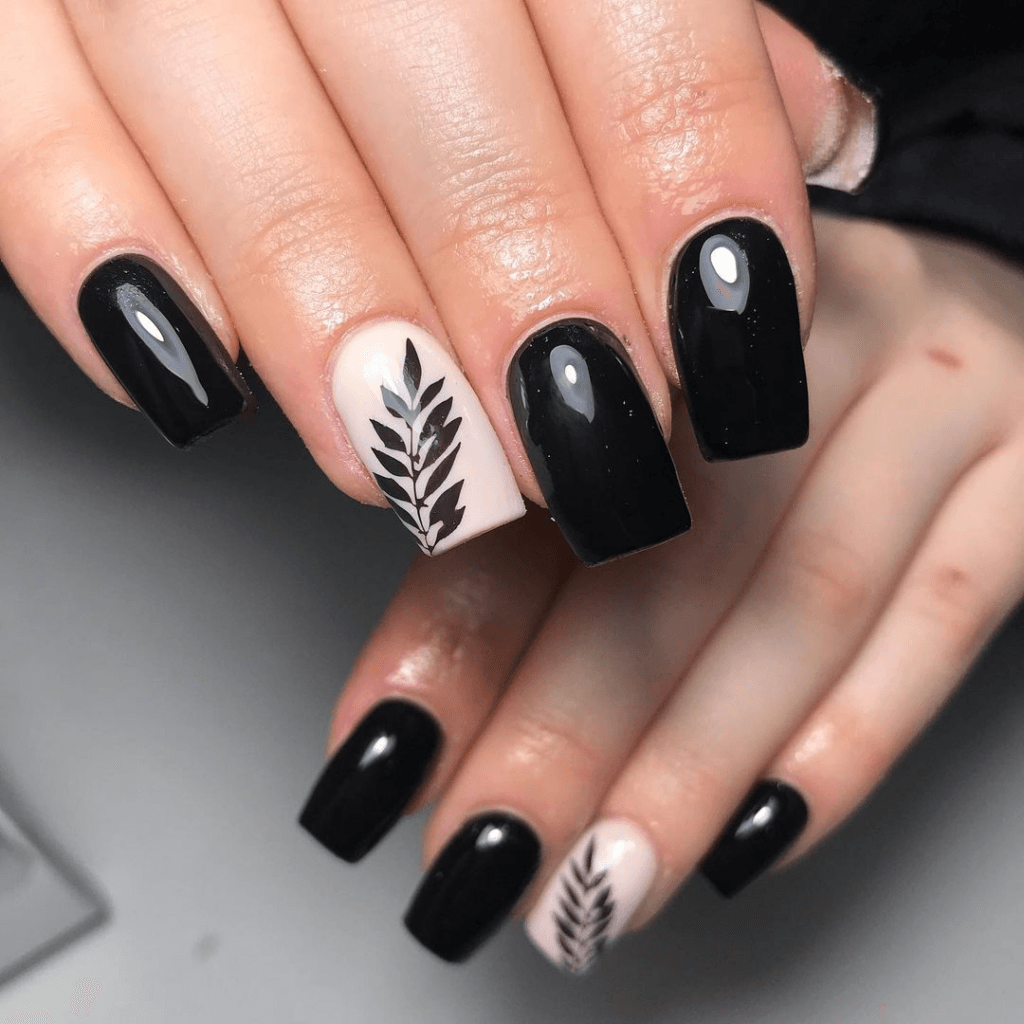 @beauticlesbykerry
Here's another idea to make black nails beautiful and unique from the rest. You can color one nail with a plain base color such as white or beige. Then add a twig with some alternating leaves as you see here. Although it may be a simple idea, it creates a graceful difference.
15.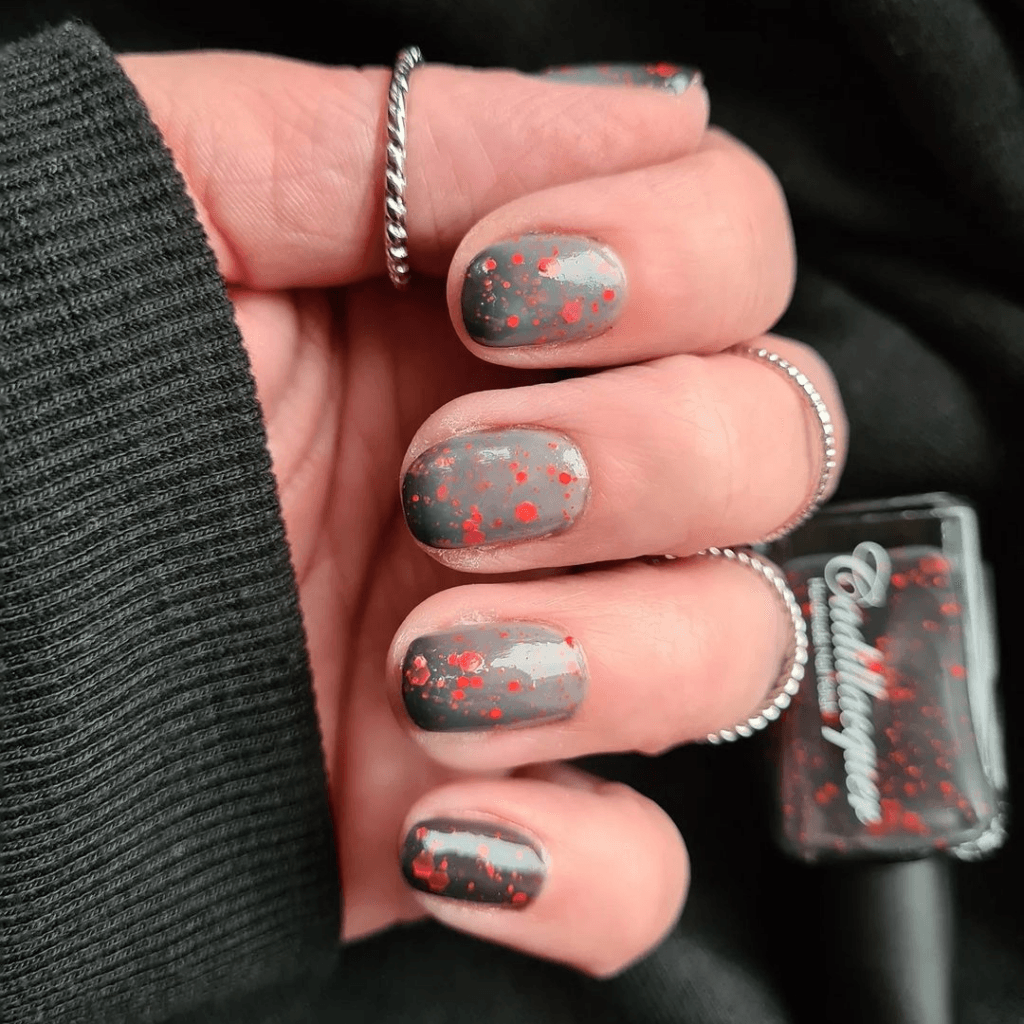 @nailpolishbyella
For those of you interested in greyish dark nails, you can try out this amazing nail design. I think this nail design would be a perfect idea, especially for Halloween with its random red dots resembling traces of blood! What do you think about this? Let me know in the comments where you are free to share your thoughts.
16.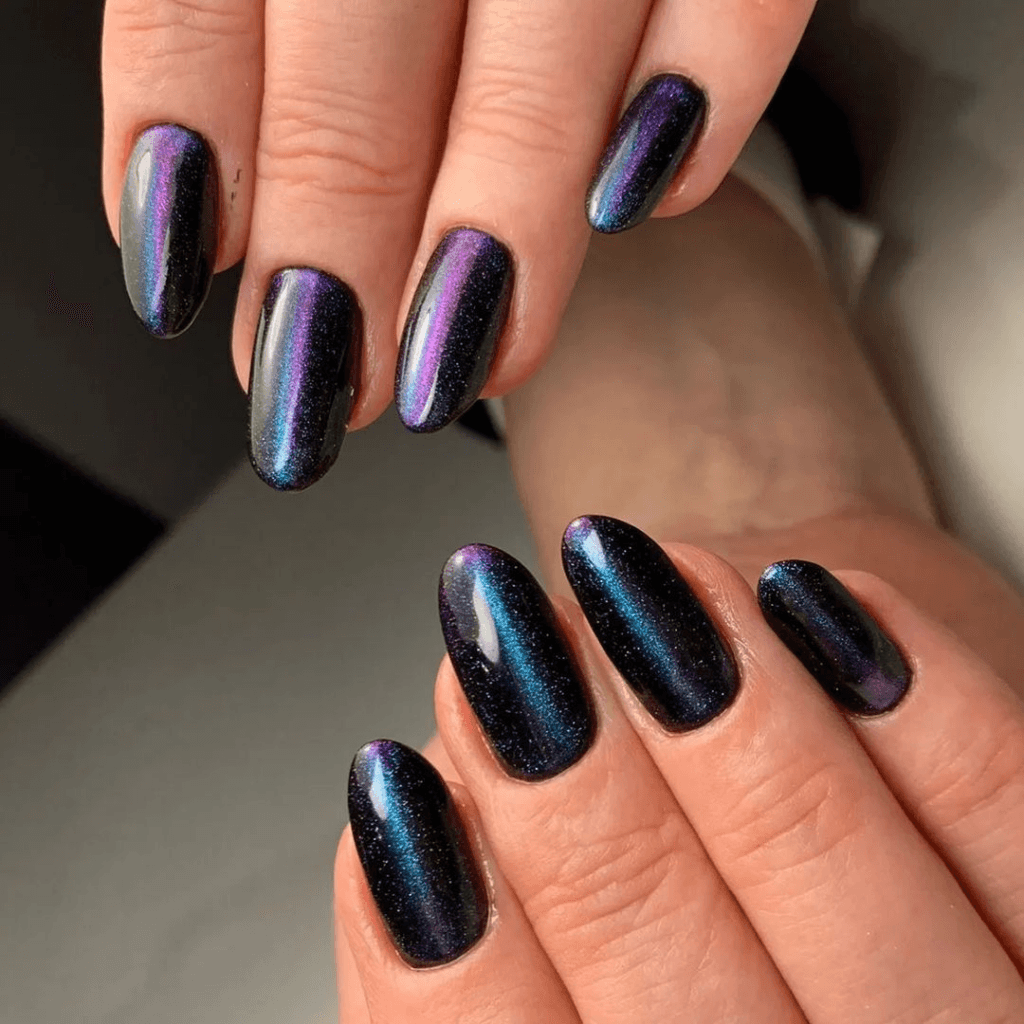 @dudek_beauty
This is a shiny dark nail idea which I personally prefer a lot due to its neat appearance. You can see the nails shining in blue and purple from different directions as you turn your fingers. This is a gorgeous nail design that gives the touch of the night sky vibe.
17.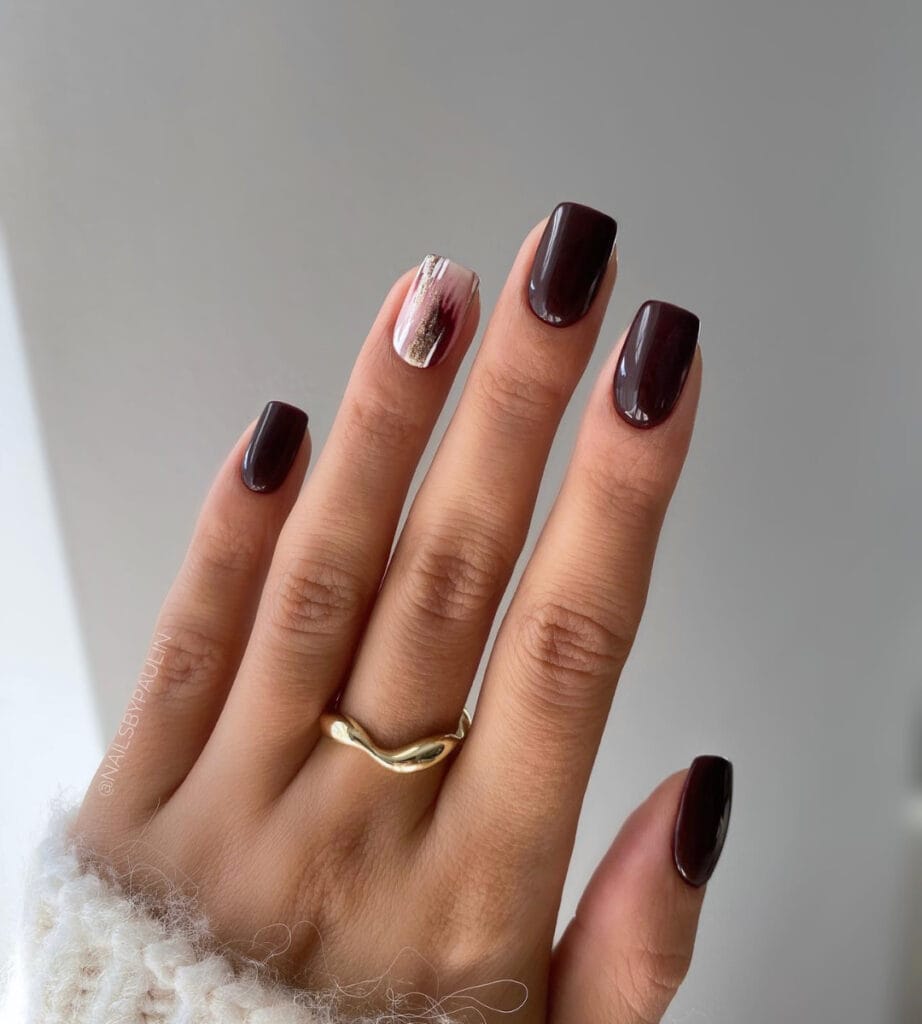 @nailsbypaulin
18.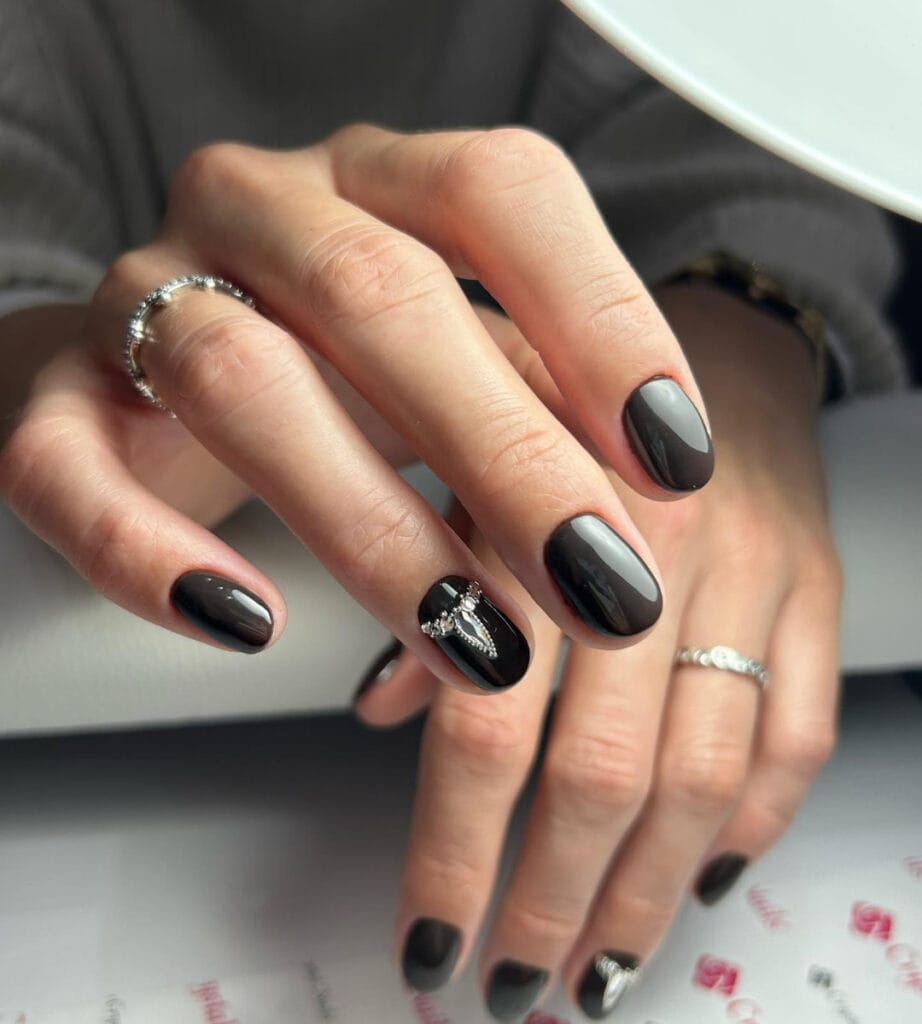 @_andi.nails
19.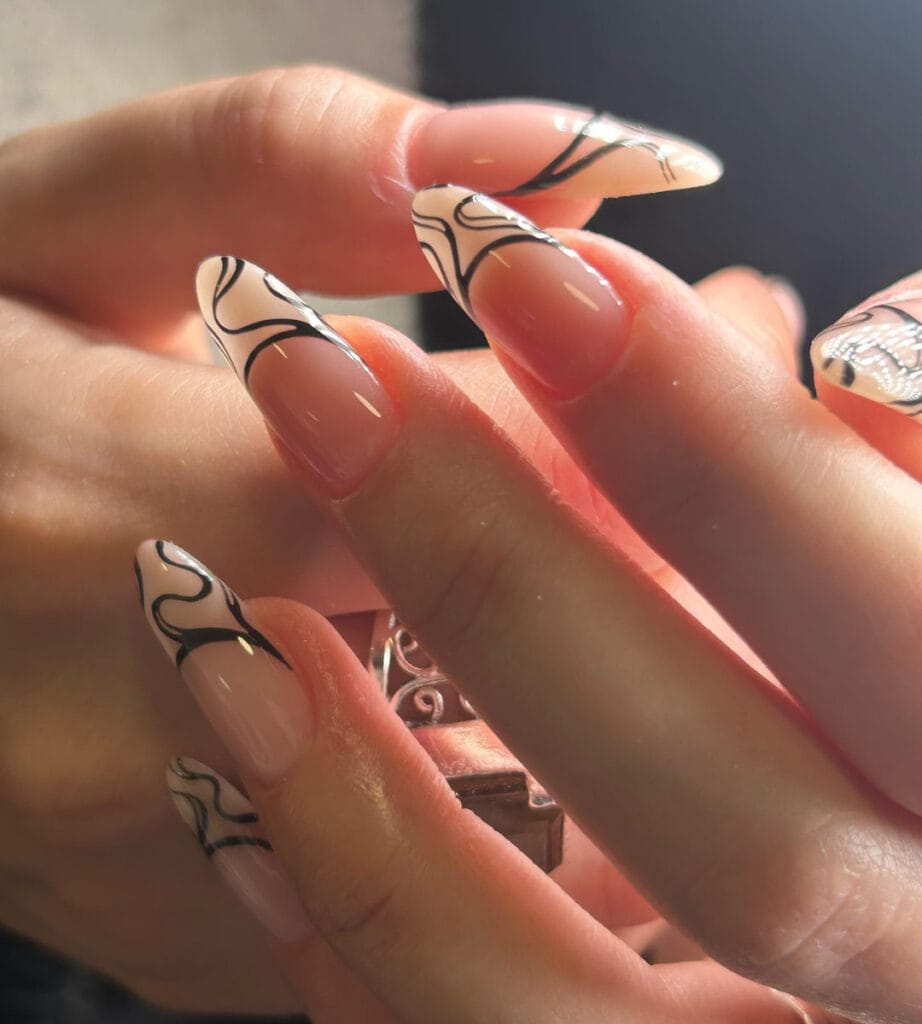 @by_millimac
20.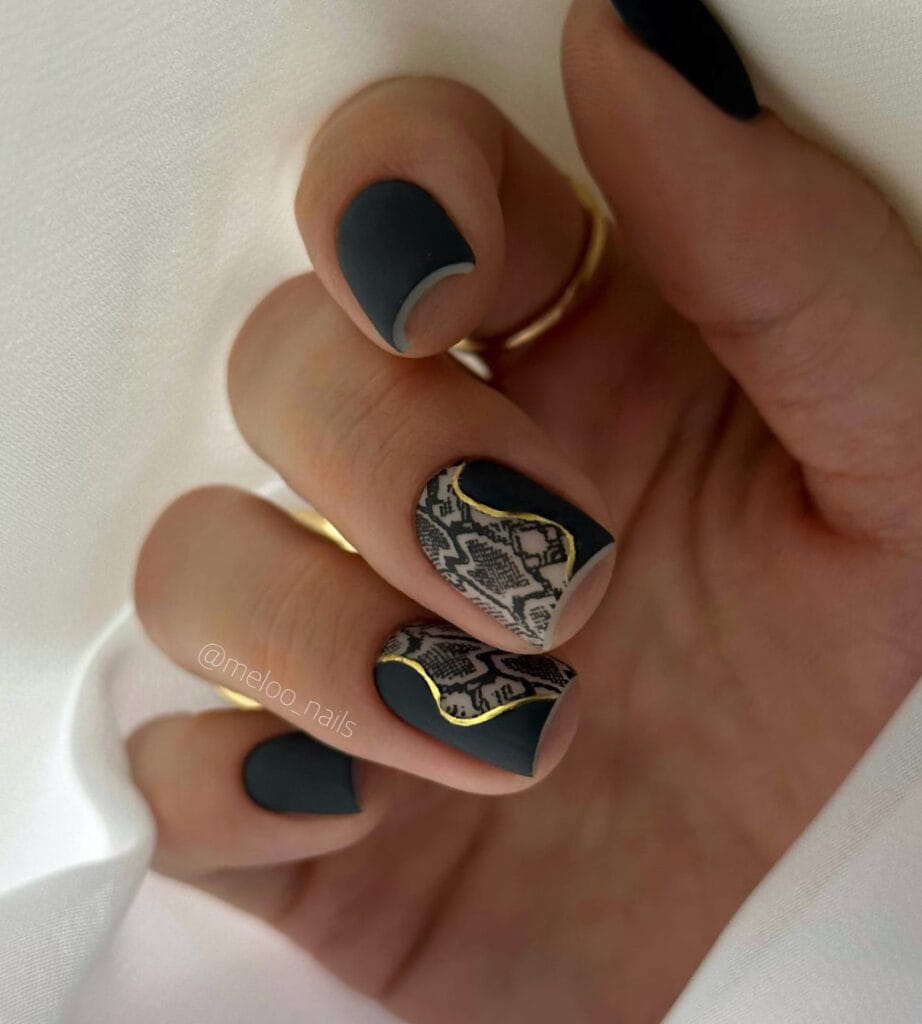 @meloo_nails
21.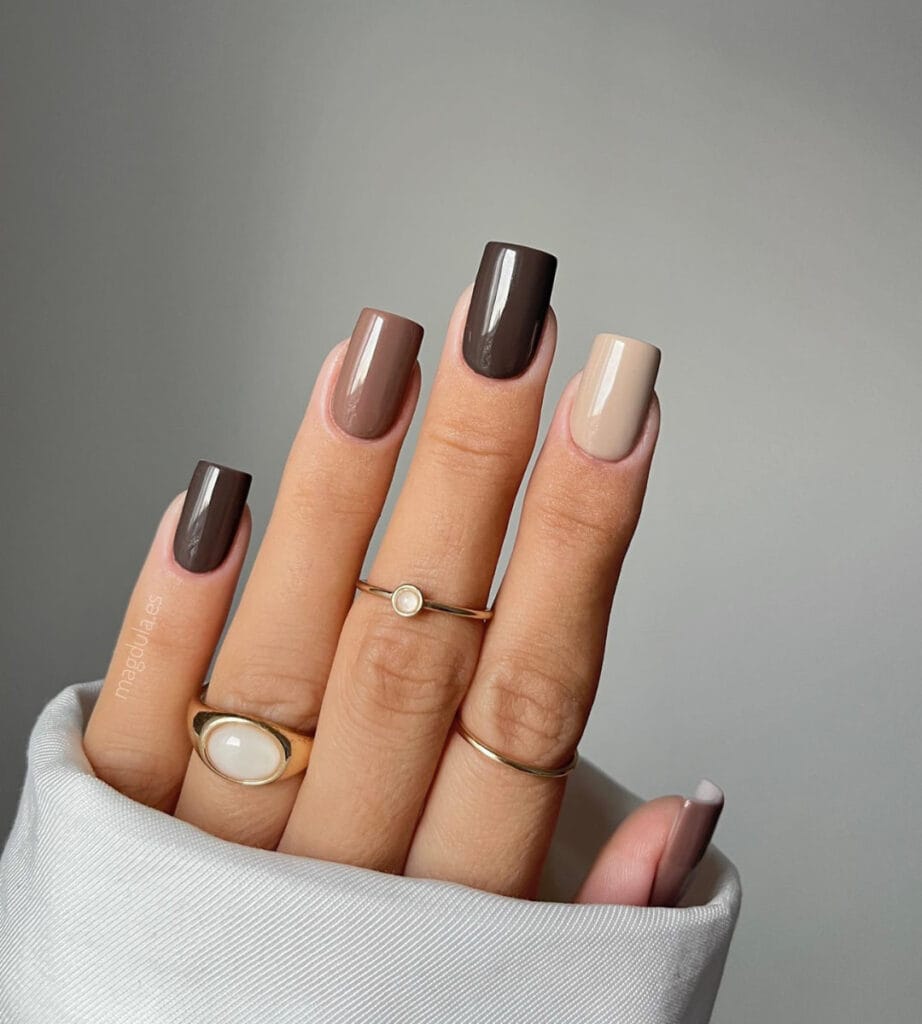 @magdula.es
22.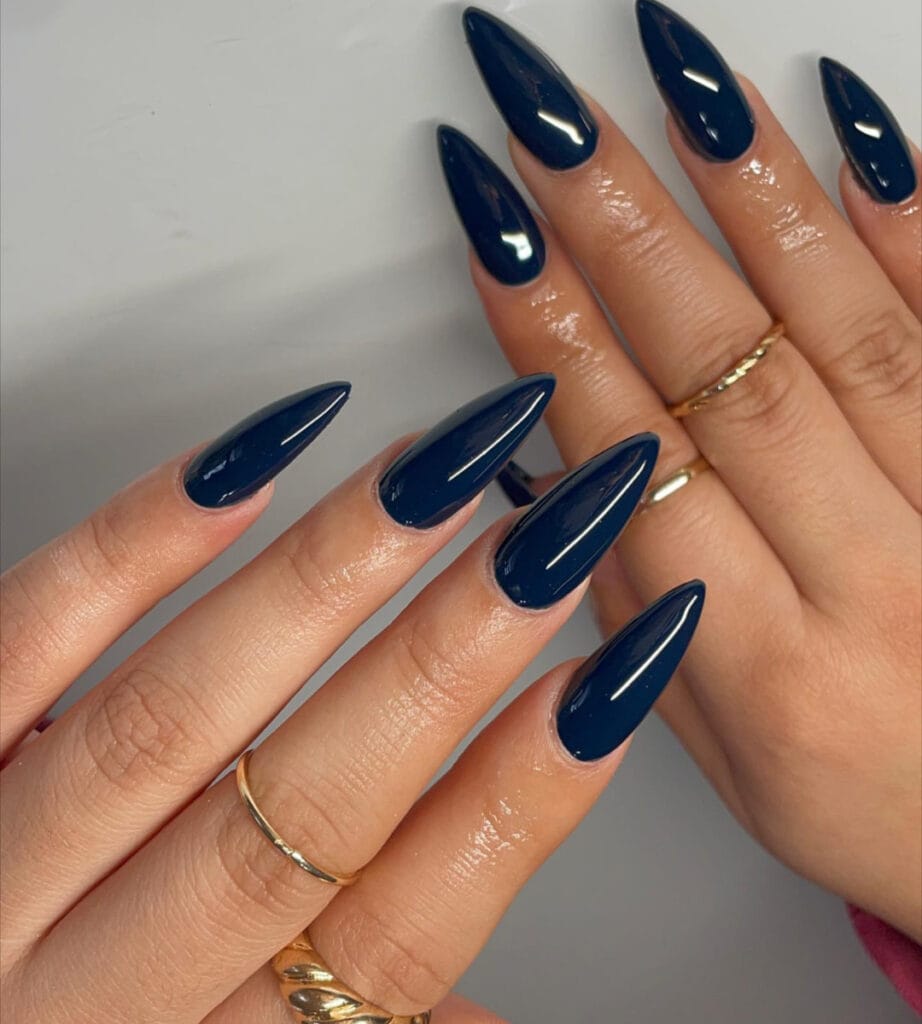 @prissyjnails
23.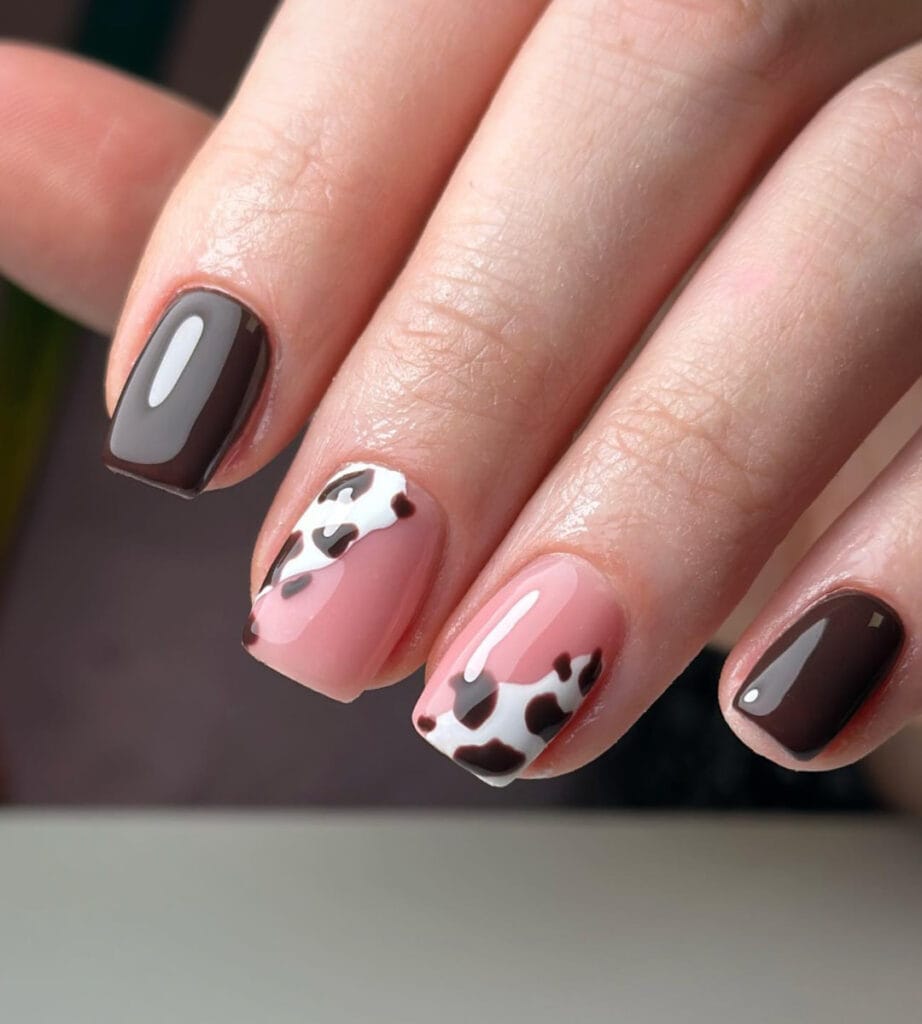 @natalie_thedollshouse
24.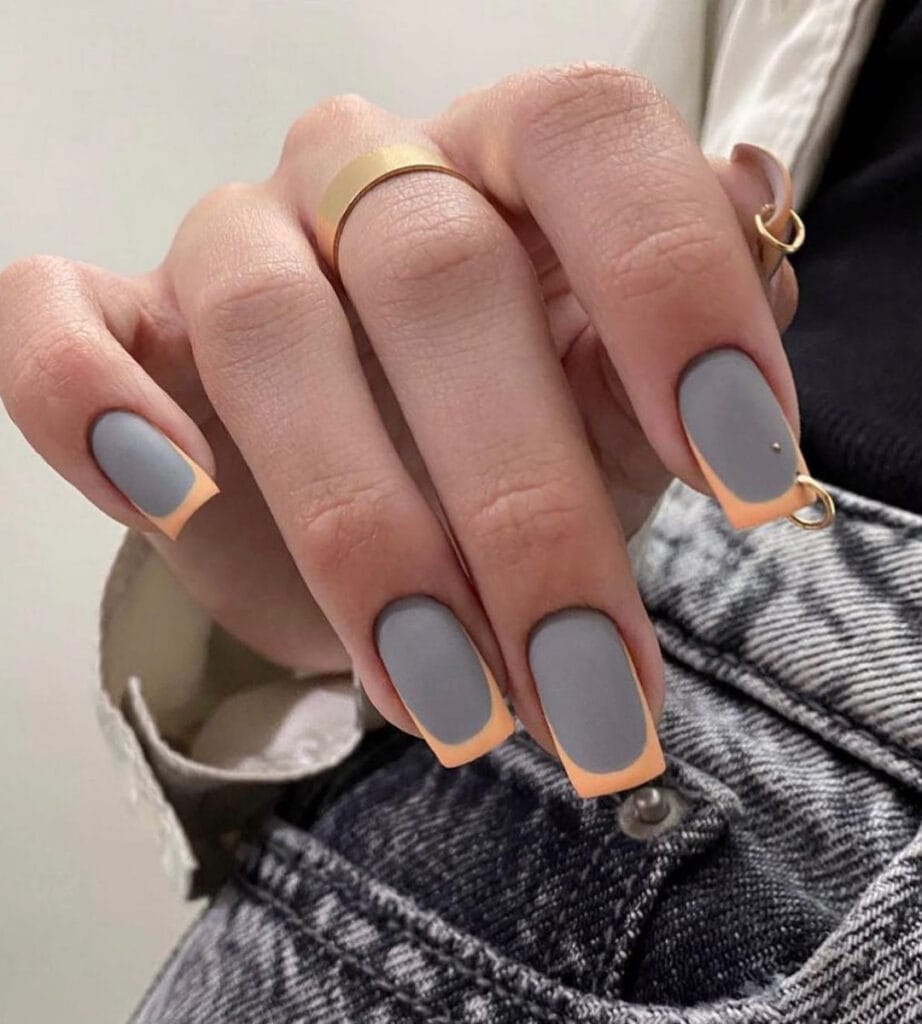 @amore_nailsart
25.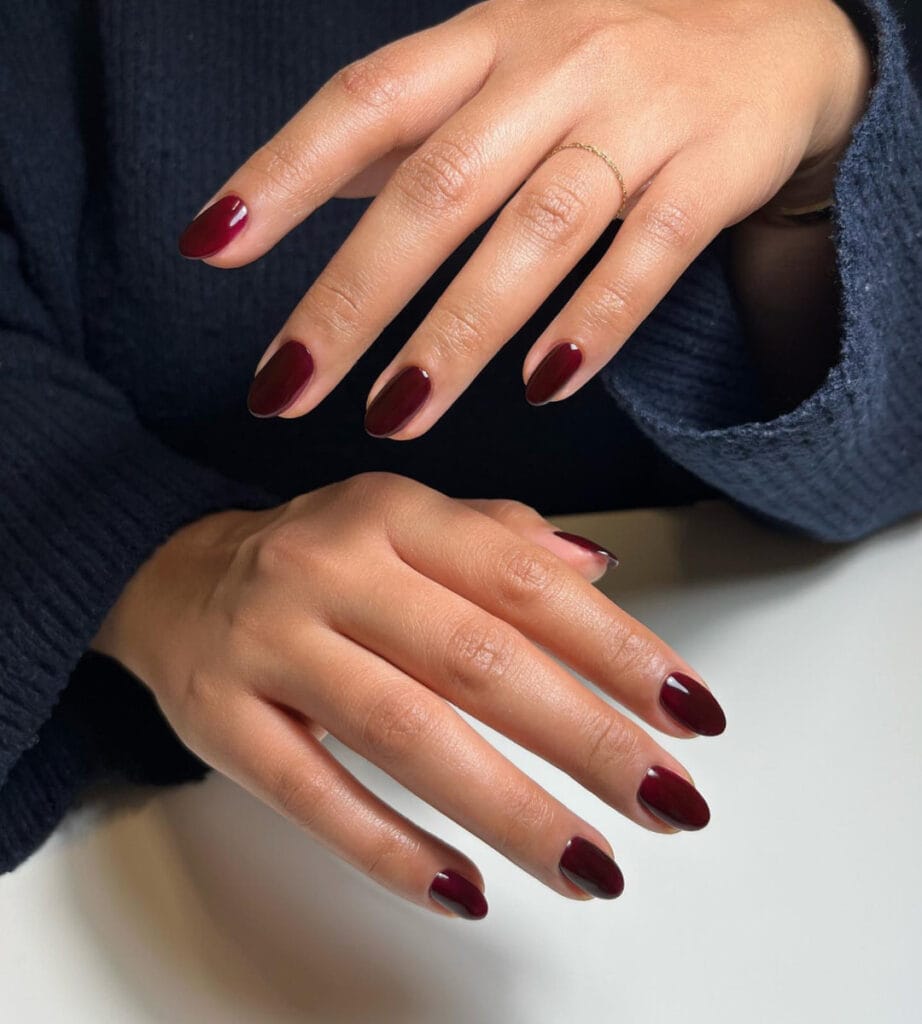 @amyburvillnails
26.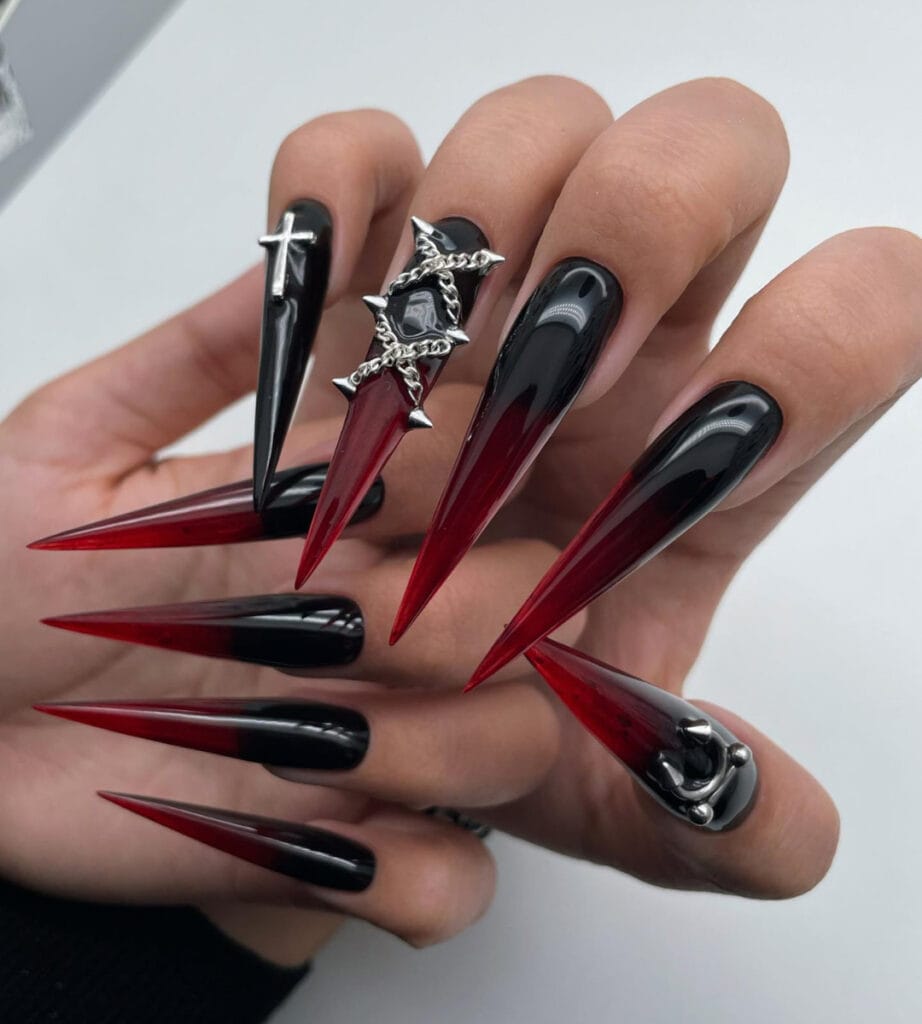 @hardstudio
27.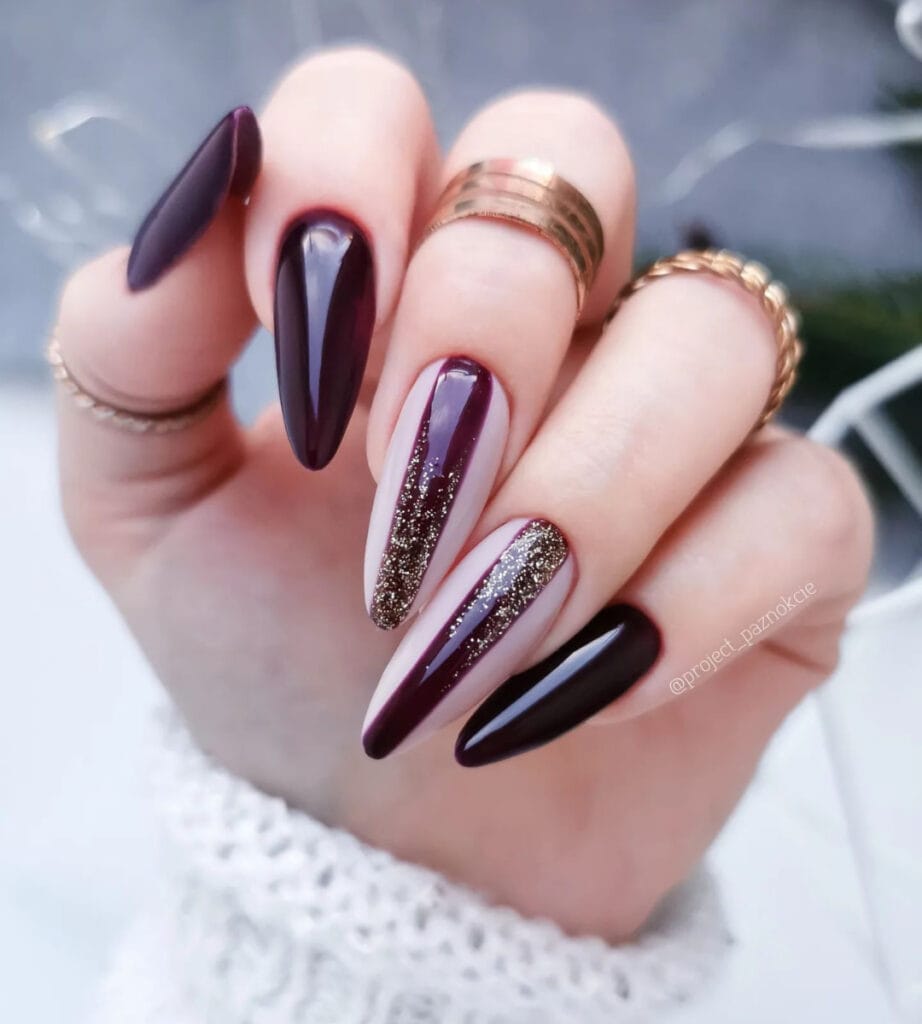 @project_paznokcie
28.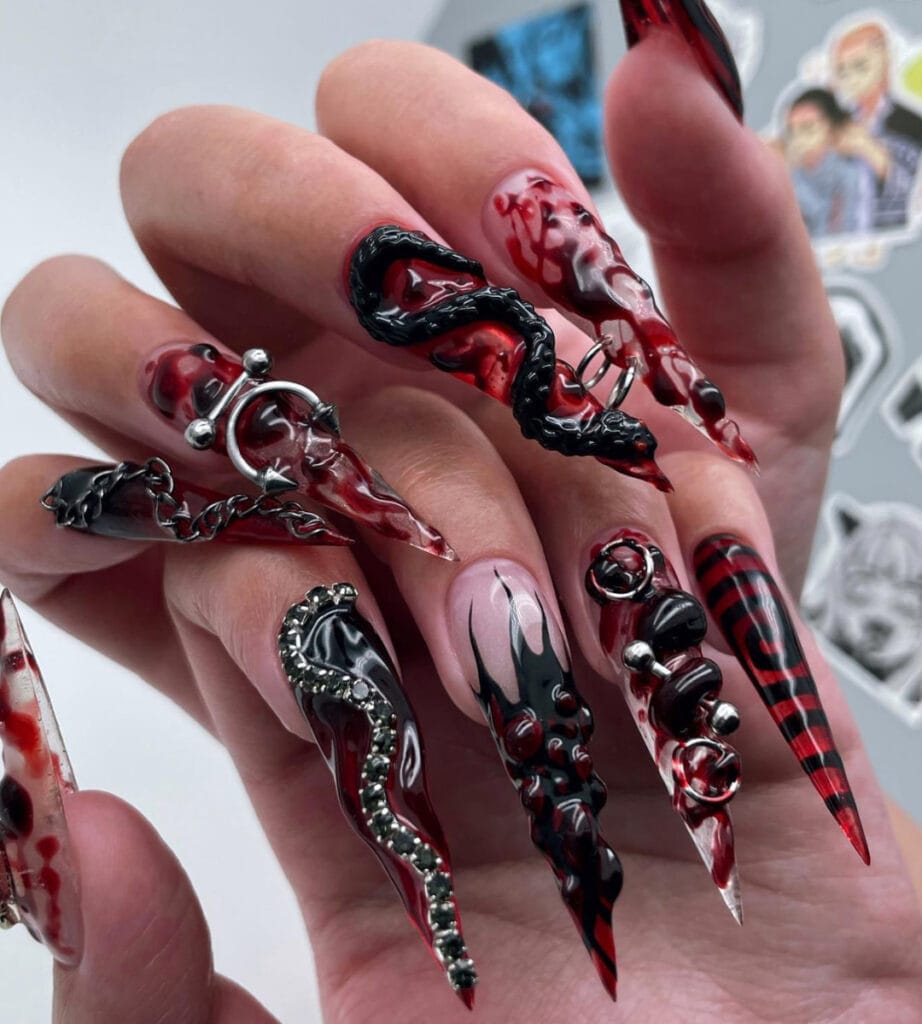 @hardstudio
29.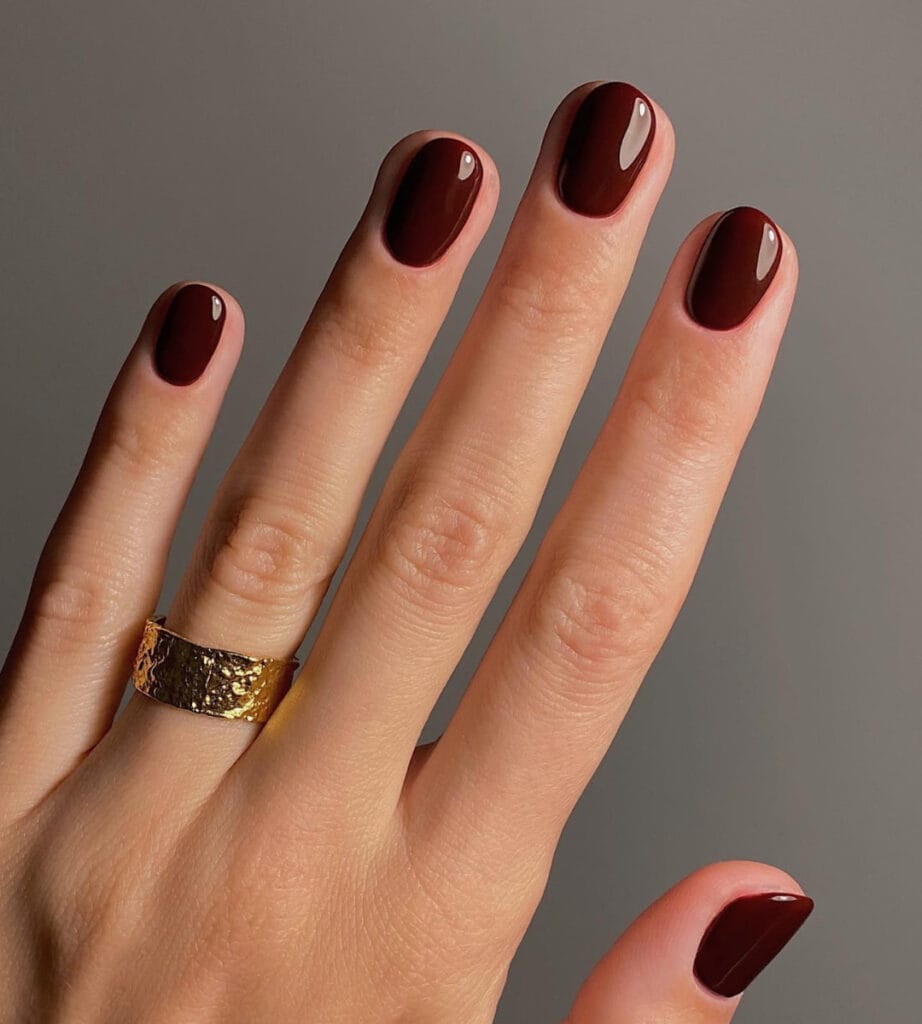 @matejanova
30.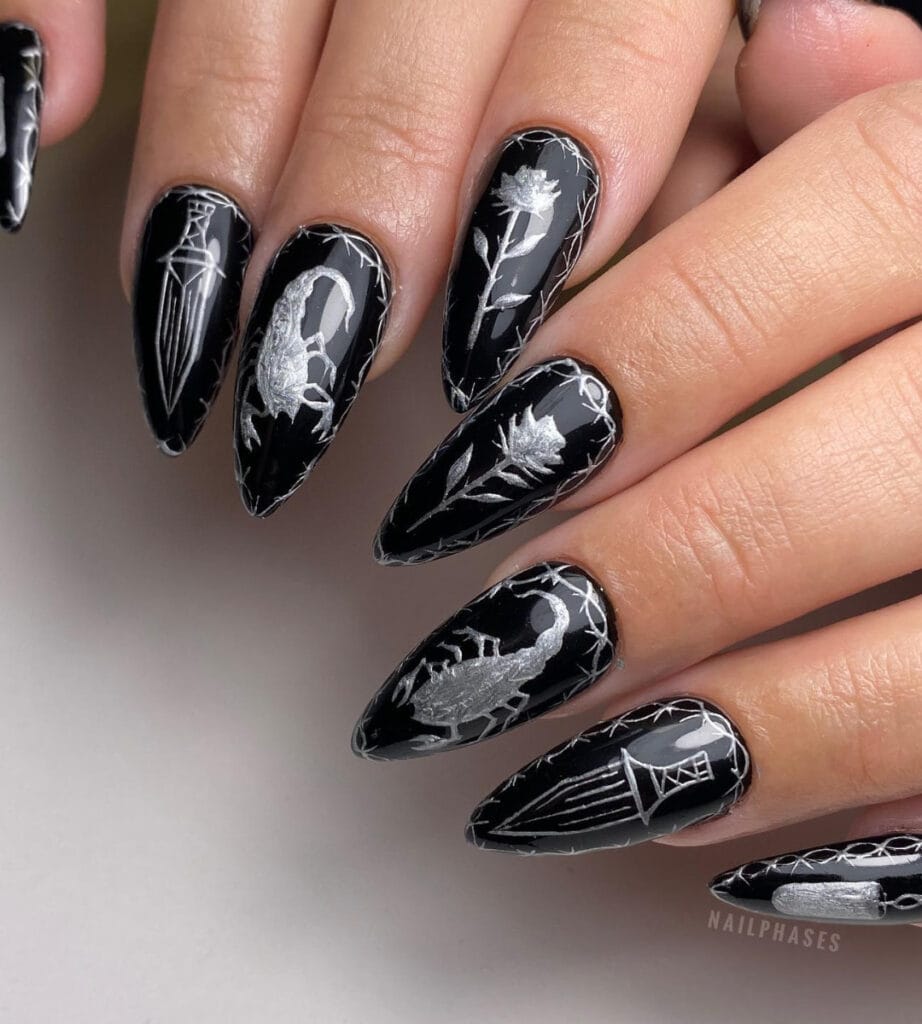 @nailphases