Mid Length Layered Haircut ideas are a great choice for modern ladies. A shoulder-length haircut with two or more top layers is known as a medium layered hairstyle. As a result, layered haircuts are more appealing than one-length cuts.
Experimenting with a variety of layers and how you want your ends clipped distinguishes one haircut from another. So, if you've settled on a layered mid-length haircut, there are a few ways to make it uniquely yours.
Look no further! In today's blog post, we'll be diving into the world of cute mid-length layered haircuts. These versatile hairstyles are all the rage, and for good reason. Whether you're looking to add texture, volume, or simply change up your look, mid-length layered haircuts offer a plethora of options to suit your style and personality.
Today's most popular medium length layered hairstyles come in a variety of styles. Just have a look at the list below for Mid Length Layered Haircut Ideas.
1.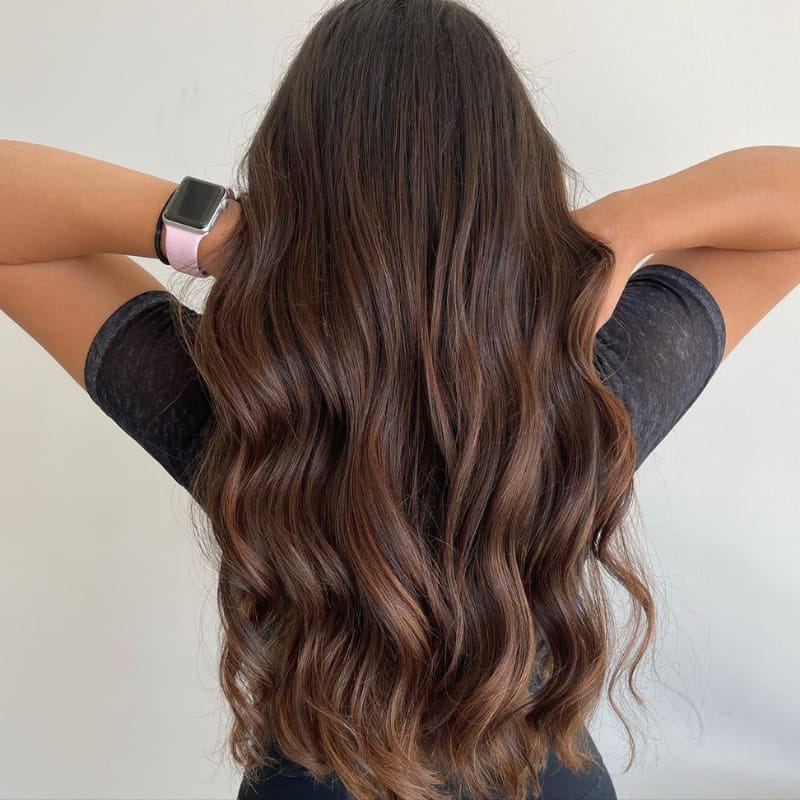 @mirandahairstyles
This is a haircut with long layers which are not separated visibly from one another. Therefore it doesn't affect the length or volume of your hair. It looks perfect on wavy hair highlighted with a lighter shade of color. You can even color your hair for Christmas after getting this layer cut.
2.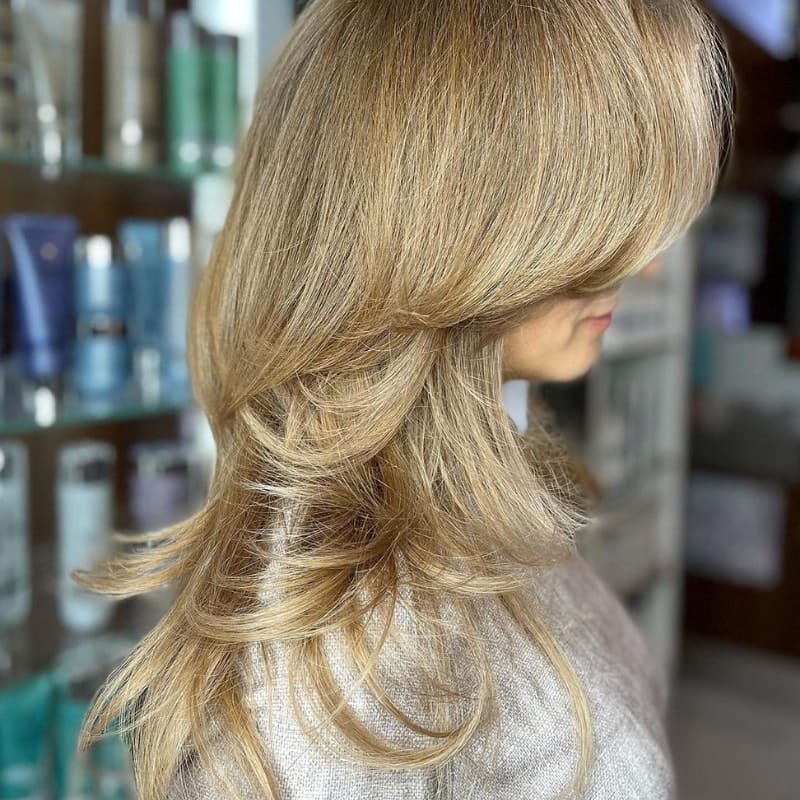 @timurbegichevstudio
If you need a haircut to reduce more volume of your hair, you can try this layered haircut. It is perfect for straight hair with medium length just below your shoulders. It will suit best for girls with a slim face as a lot of volume is taken out.
3.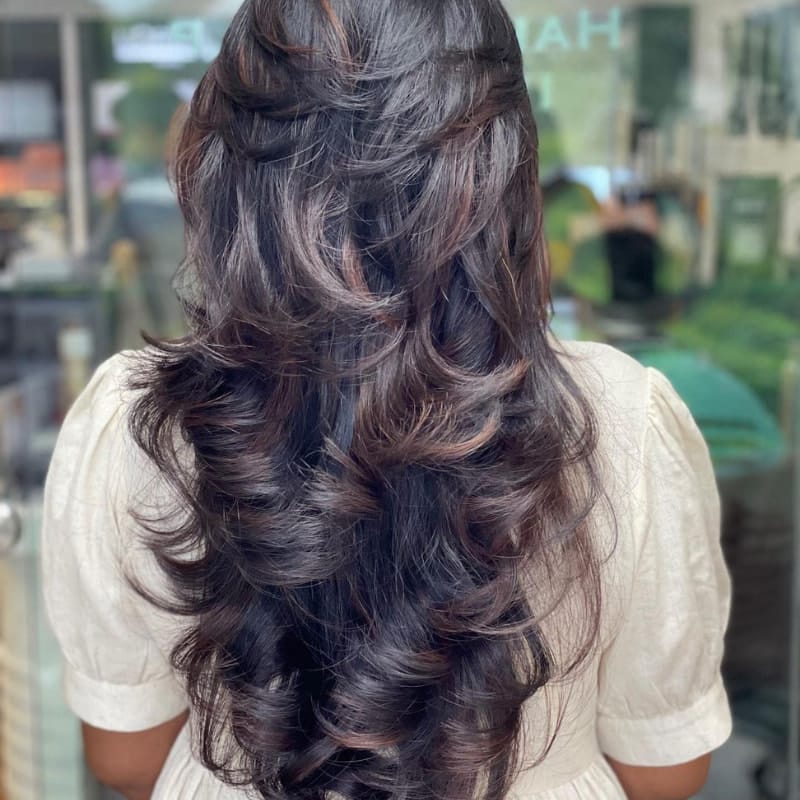 @richardantonyv
A beautiful style depicting a cascade of mid length layered hair. The hair is layered from the very stop, unlike other designs. Even though the hair is cut in many layers, it adds more volume rather than removing. This is due to the curvy ends that curl in different directions.
4.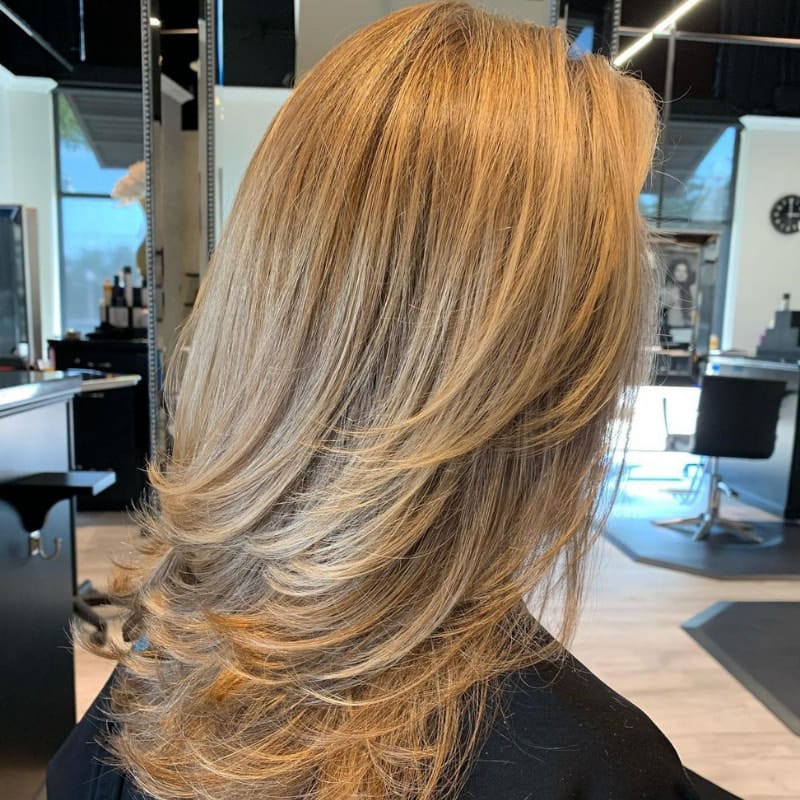 @scottriskhair
Here's a trendy haircut that removes a small volume of your lower hair. It is ideal for both short and medium-length hair. Even if you haven't colored your hair, it still looks gorgeous on plain hair. I think this layer cut is ideal for working women as it appears more formal.
5.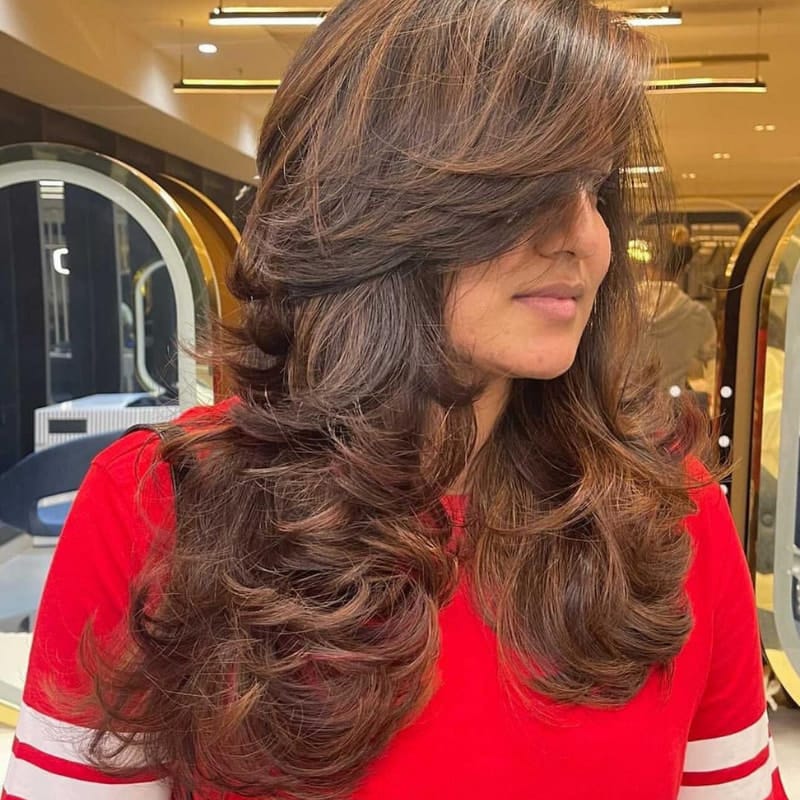 @appu.anlon
This beautiful haircut is perfect for young girls looking for a fashionable style. It adds more volume to your hair with the different layers. You can also have fringes or bangs with this style. This layered hair design is ideal for anyone despite the shape of the face.
6.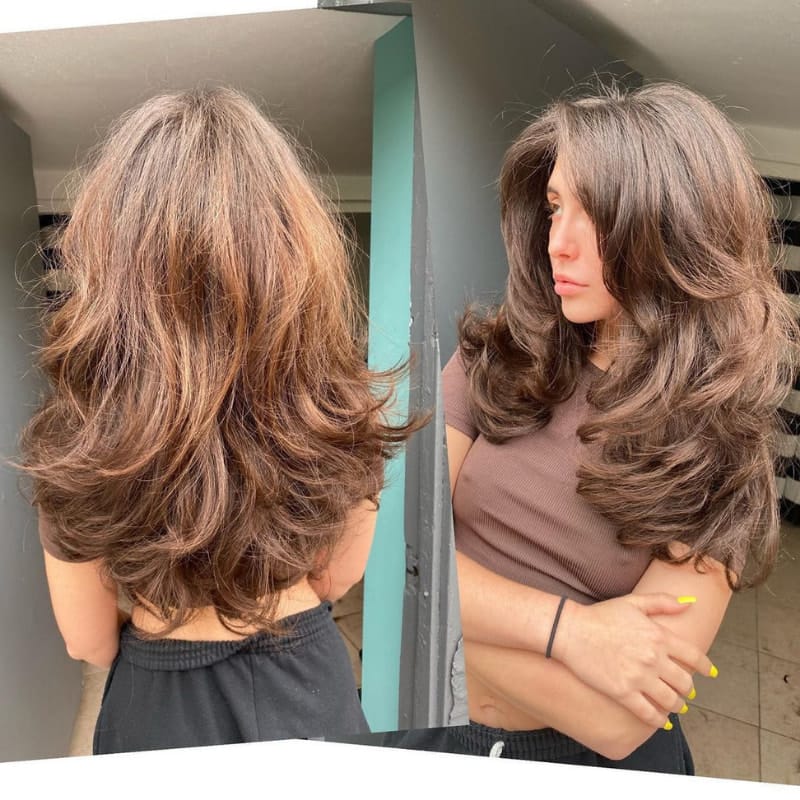 @vtgesther
You can cut your hair according to this style if you have enough volume of hair. The lower part is layered slightly, leaving most of the hair as it is. The front portions are layered with short hair around the face. It is a perfect haircut for the cold winter season as you can retain more warmth.
7.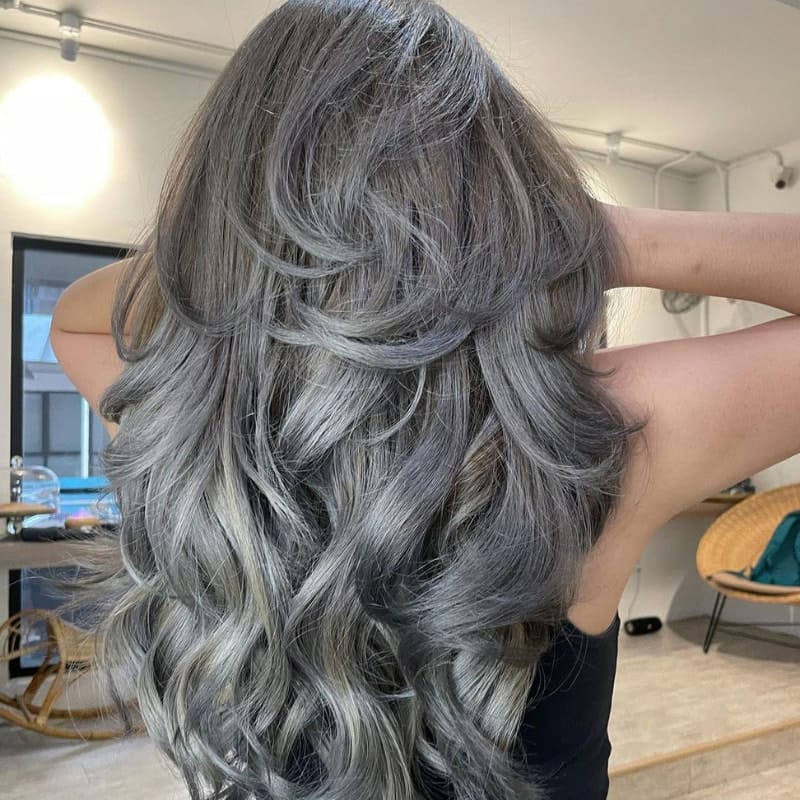 @crushbyazlankhalid
This resembles loosely braided hair as it is styled in a curvy pattern. The layers are not closely packed and appear far from each other. As shown here, it looks great on plain colored hair. This style is suitable not only for mid-length hair but also for longer hair.
8.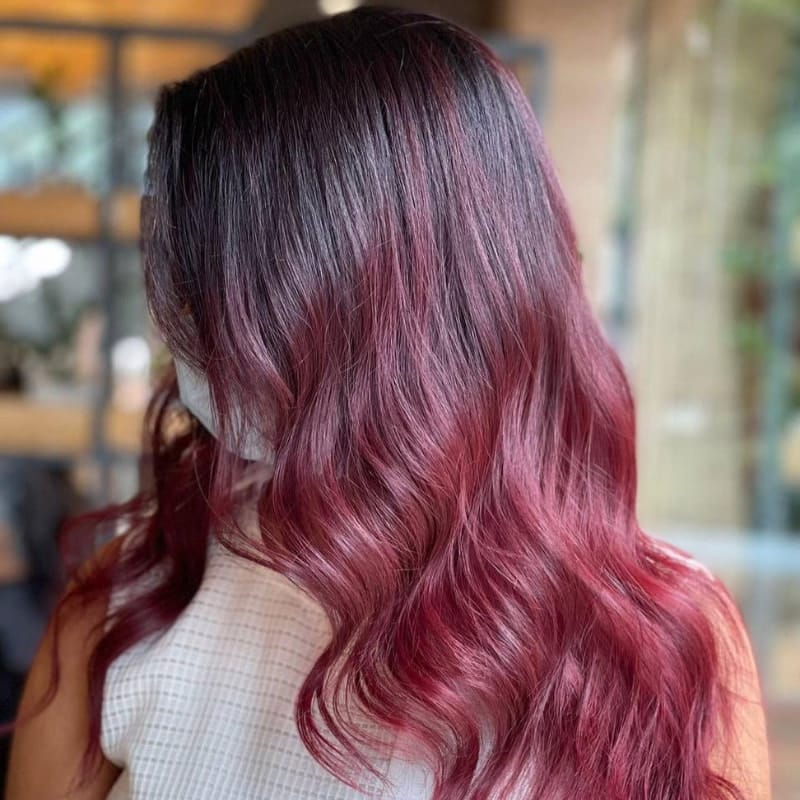 @pradeepk171
If you are planning to color your hair, this layer cut will make a perfect design. The bottom of the hair is cut into a U-shape. This has no impact on the volume of your hair. You can add a fringe on your preference, but it would still look great without any.
9.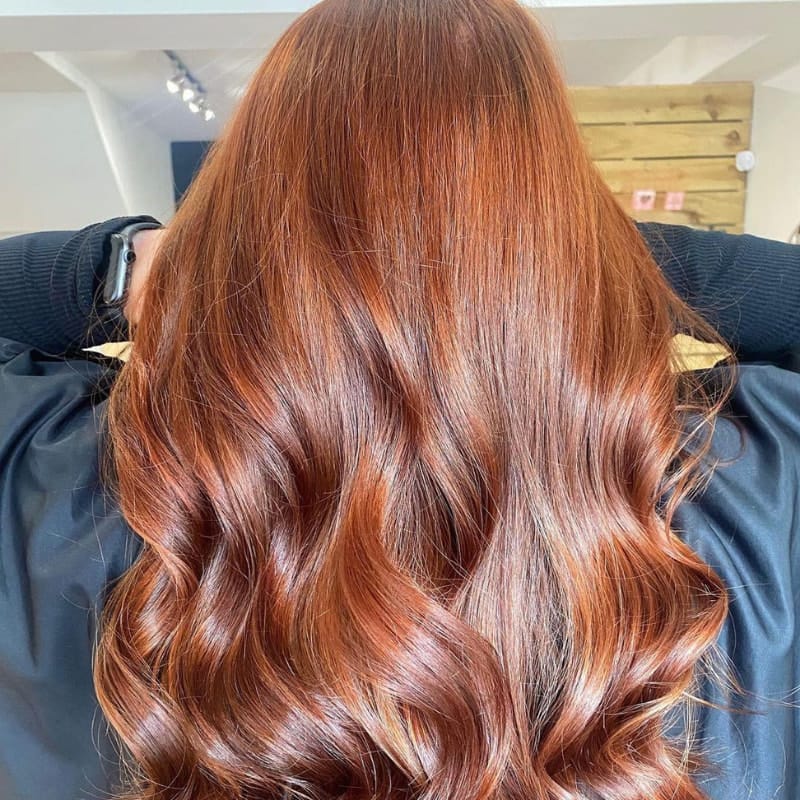 @amybarretthair
Here's another gorgeous layer cut with a straight edge. The layers are brought out with the gentle wavy hair. So, this would not be suitable for straight hair, unless you are willing to use a curler. It would look even better if you can treat your hair to nourish the roots and keep up the volume.
10.
@salonjogedbali
This is an elegant haircut for straight-haired girls. There are a few visible layers with shorter layers around the face and forehead. It would look even better if you could color your hair in lines. This will also look beautiful for short hair if you need to shorten your hair.
11.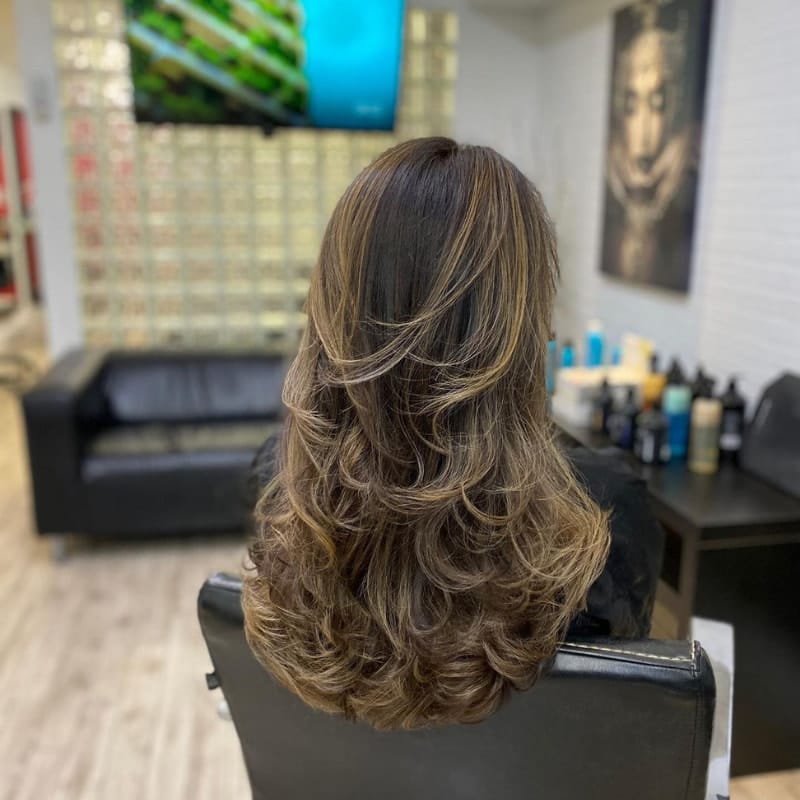 @ariahairsalon
It appears that this hairstyle has more volume in the lower area. It is because of the close layers towards the bottom than the top according to how it is cut. You can color your naturally black hair with blonde to highlight the layers as shown here.
12.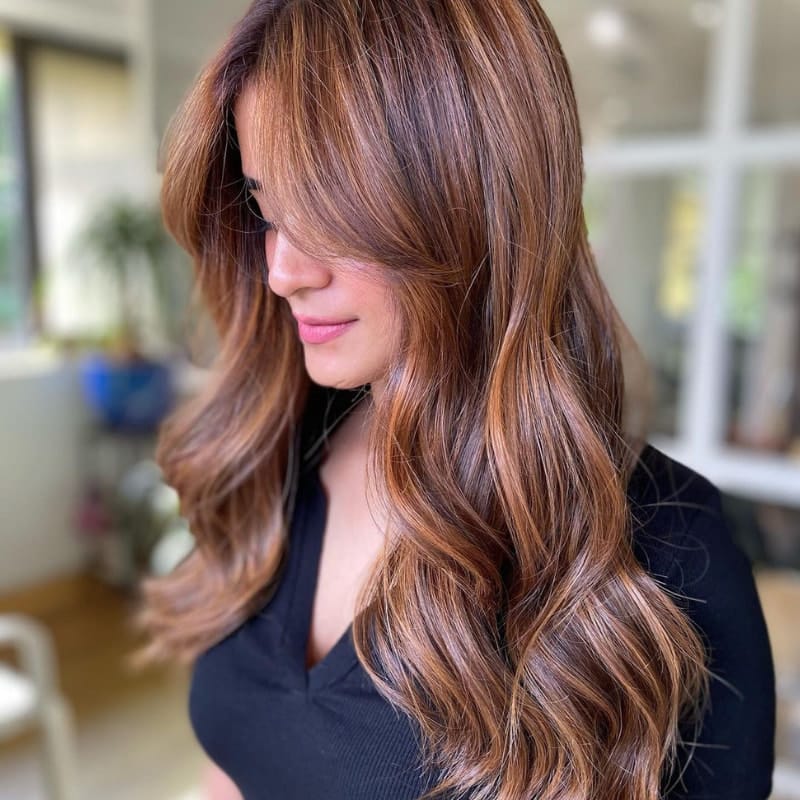 @continuitysalonofficial
This features longer layers that blend well with colored hair. It looks best with wavy hair than normal straight hair. You can even have a mini ponytail or add other clips and ornaments with this. You can part the hair in the middle and add fringes at the sides.
13.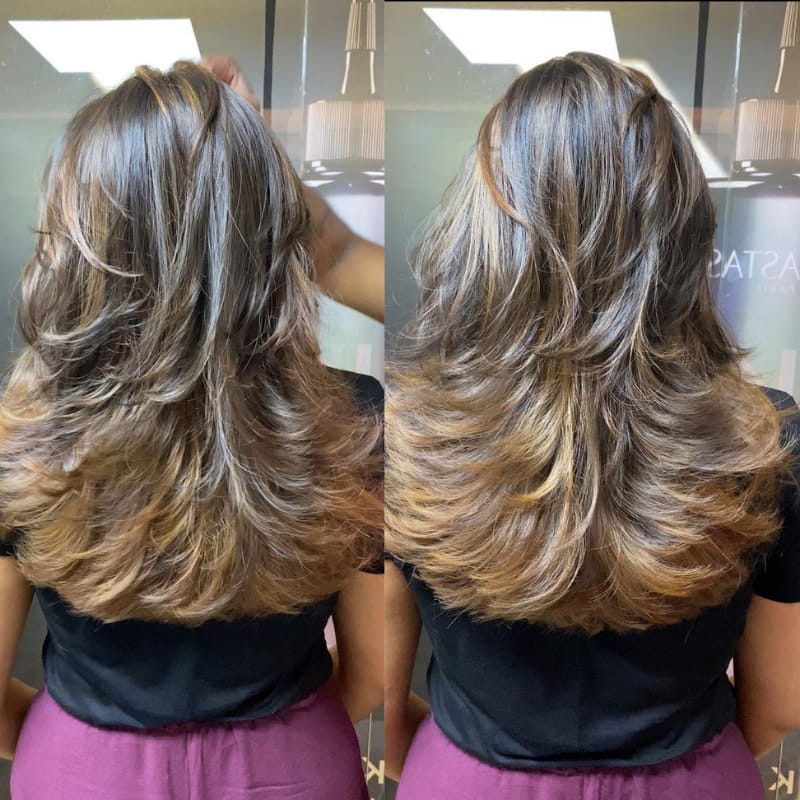 @melvinsirus89
This layered cut is a lot different from the ones you have seen so far. The end is slightly curved unlike in previous styles. The major difference is that the layers appear to be positioned in such a way as to symbolize the feather cut. Hence, this adds more volume to your hair.
14.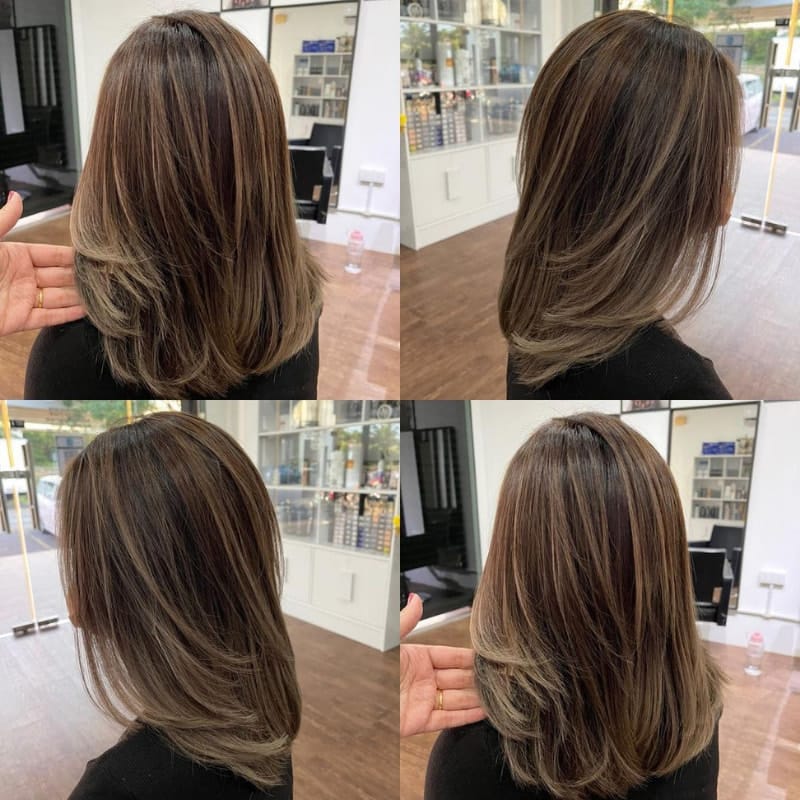 @nysshairstudioofficial
There are only slight layers that are not much detailed in this cut. It is ideal for thin hair and brings a formal look. You can try this gorgeous layer cut if your hair is silky and flowy as shown here. If not, you can still straighten your hair to get the best out of this.
15.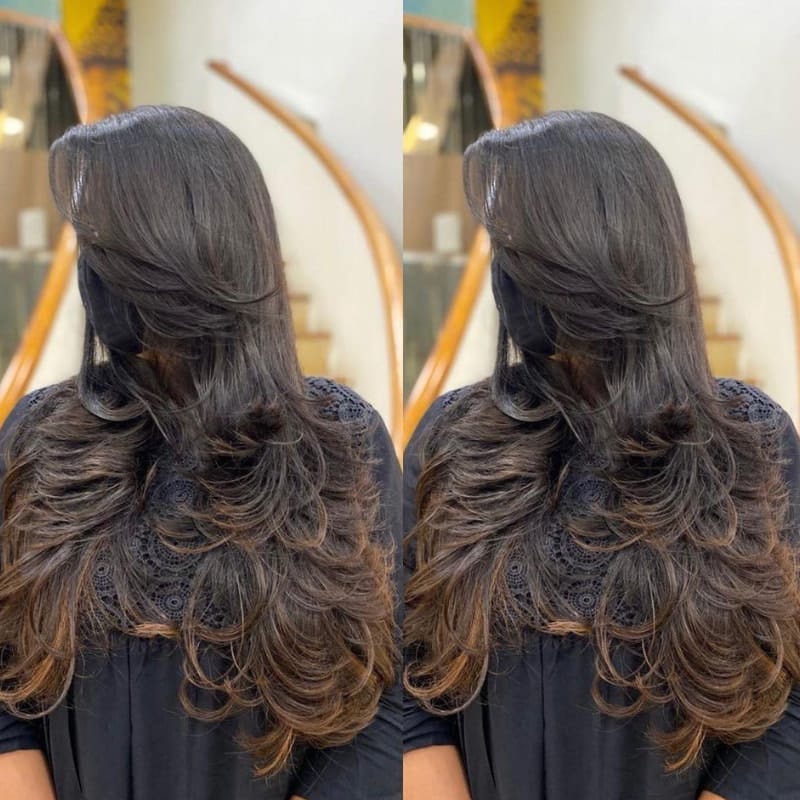 @ziquesalonspa
The hair is divided into two main sections at the top and bottom. Each section is layered separately to create this design. It may slightly reduce the volume as there are many layers along the length of hair. You can get a layer cut like this and feel the difference from your usual hair.