Puff sleeves have always been in and out of style for the last few decades. However, they are back in style with advanced designs that would suit almost anybody, regardless of the body shape.
I find puff sleeves more extreme in feminine dressing and might suit best for a girly and romantic time. These sleeves would make you look curvier and dressed up. 
So let me share some fancy tips and details about these puff sleeves with you.
History of Puff Sleeves
The history of puff sleeves dates back to the late 1700s and early 1800s, where this design was a common feature on designs with empire waists in Regency gowns.
Later in the 1820s to 1840s, the puff sleeves were used along the length of the arm at different points with different volumes. They were held up by stuffing, hoops, and whalebone. 
The puff sleeves came back in the 1980s as they featured in some shows and became popularized. They became a common feature in ceremonial dresses and even party wear like prom dresses. They were used as both long and short sleeves. However, later in the 1990s, they went out of style again.
Are Puff Sleeves in Style 2021?
The puff sleeves are more of a fashion design in recent years. The exaggerated puff sleeves are a prominent feature even in 2021. The trends have begun from the fashion veneer in 2018 and hence continued. Different styles of puffed sleeves are being introduced at present.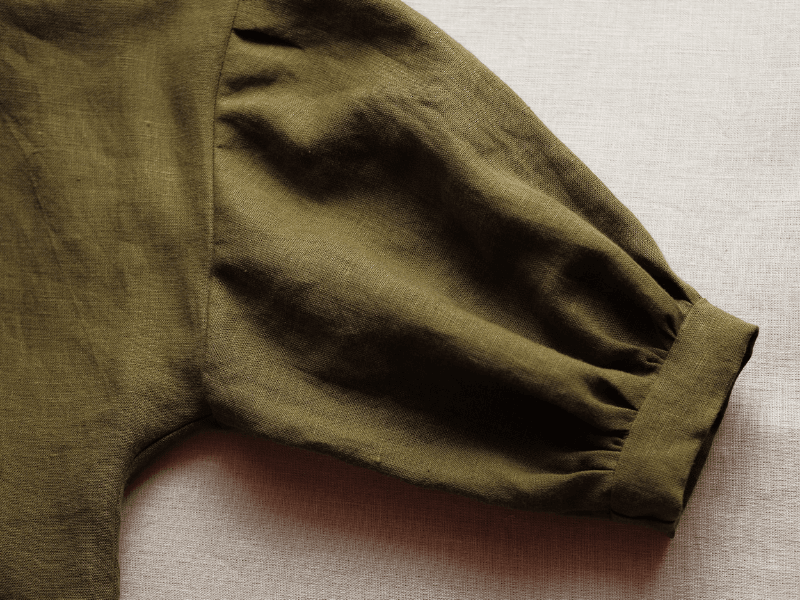 Are Puff Sleeves Bad for Broad Shoulders?
Puff sleeves could be showing-off broad shoulders even wider. Instead, it would be ideal for a person with broad shoulders to divert the attention on the collarbones using V-necks, scoop-necks, or collarless tops. 
Wearing dresses with shoulder pads might also make your shoulders look broader. However, there are new designs of puff sleeves that come along with asymmetric necklines. The asymmetric cuts that fall diagonally would also divert the look of broad shoulders and hence, you can style in puff sleeves.
Do Puff Sleeves Make You Look Bigger?
The design of puff sleeves makes the shoulders look broader and widen the whole frame.
The puff sleeves are featured on the sleeve, and not on the shoulder. But it creates an illusion of wider shoulders. Having a bow or a belt at the waist would show off a slim waistline. Depending on such dressing hacks, you can get out of the norm that puff sleeves always make you look bigger. 
A-line dresses and also cross-over tops could also go well with puff sleeves to make you look better. Soft fabric such as Chiffon would also make you look slimmer.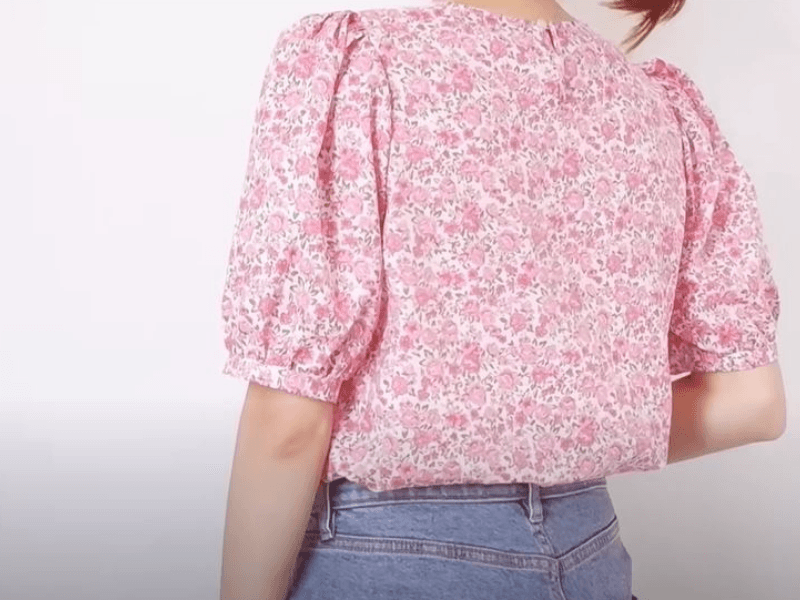 What Body Type Looks Good In Puff Sleeves?
Puff sleeves would be the most ideal type of dress for people with a rectangular shape. You can figure this out if your body is straight from shoulders down to the hips.
So, in order to create the curvy illusion, puff sleeves can be used to add volume. However, if you have an apple-shaped or pear-shaped figure, I recommend would need to think twice about wearing these sleeves.
Ways to Wear Puff-Sleeve Dresses
If you are slim, you can try stiffer cotton that would create more volume and a perfect shape for you. You can wear puff sleeves with a V-neck to match with wider pants such as bootcut jeans. This would keep the balanced look on your body.
Some puff sleeves have a band around the wrist. This would help lessen the effect of widened look on your structure. Sometimes there is an additional band halfway down the sleeve which creates additional beauty.
You can try pairing up a puff sleeve top with denim shorts. This would create an effortless summer look along with some colorful accessories. You can change the colors, textures, and ornaments to match best for you.
You can also wear a smocked dress with puff sleeves with a matching hat and necklace. If your dress has long sleeves, you can wear pretty cuffs. You can wear heels along with this cute dress. A layered necklace would add more elegance.
Have you ever tried a V-neck top with puff sleeves along with linen shorts? Most of you might have not. This would look amazing if you tuck in your top and tie back your hair as well.
A puff sleeve top with a pattern and a matching layered skirt or gathered skirt would be an ideal combination. You can also wear a bucket hat which creates a summer and holiday vibe. You can try some sneakers and bangles along with this dress.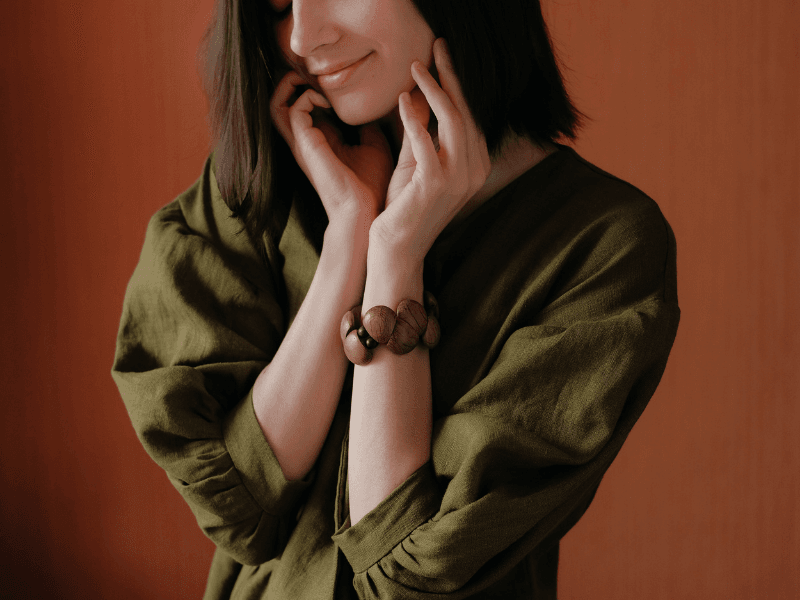 A puff sleeve embroidered top with white pants would make you look fabulous and classy. It would be even ideal for work. Add some colorful accessories to bring out the look you always wanted!
I would recommend you to buy a buttoned-down dress with puff sleeves for the next season. This dress would work ideal for any occasion regardless of professional or informal. A dress with light fabric would be the best for the warm seasons.
The designed dress of polka dots with puff sleeves is a common style in most tropical countries. A mini dress would create a perfect summer look.