Here I'll show you how to convert low waist jeans to high waist jeans. Some people don't like low waist jeans at all. If you are one of them and you don't want to spend money to buy new one, this guide is perfect for you. Sew your own jeans yourself. 
It is nothing personal about low waist jeans. For some body shapes, low waist jeans are not looking good. Let's see how to raise low rise jeans.
Materials You Need
You need very few materials when converting low waist to high waist jeans.
A high waist pant
Piece of chalk
A pair of Scissor
Pins
Let's see how to convert low waist jeans to high waist.
Instructions
Step 1
Here is the first step in changing low waist jeans to high waist jeans.
Fold the jeans and lay it on a flat surface. Then take the high waist pant you already have and put it on that folded pant. Then mark the place mentioned in the below photo.
If you don't have high waist jeans you can assume then length. Normally the excess length is about 2-3 inches.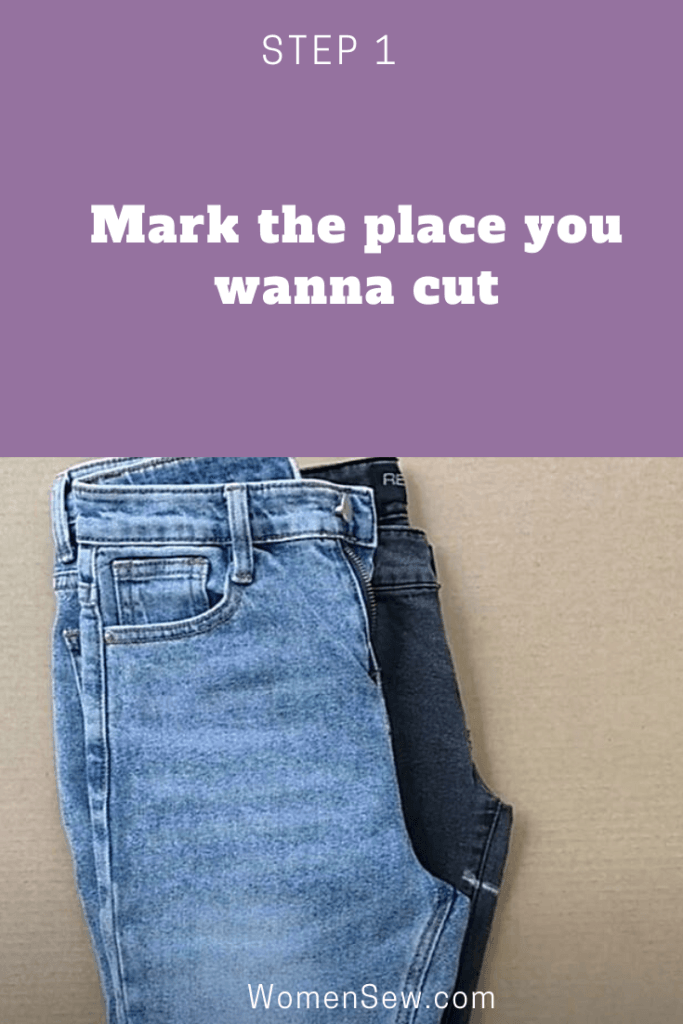 Step 2
Then remove the high waist jeans. Draw a half circle that ends just under the zip of the pants.
Here don't draw a too wide half circle. Because it will lead to tighten your pants after wearing. You should keep this in mind especially for skinny jeans.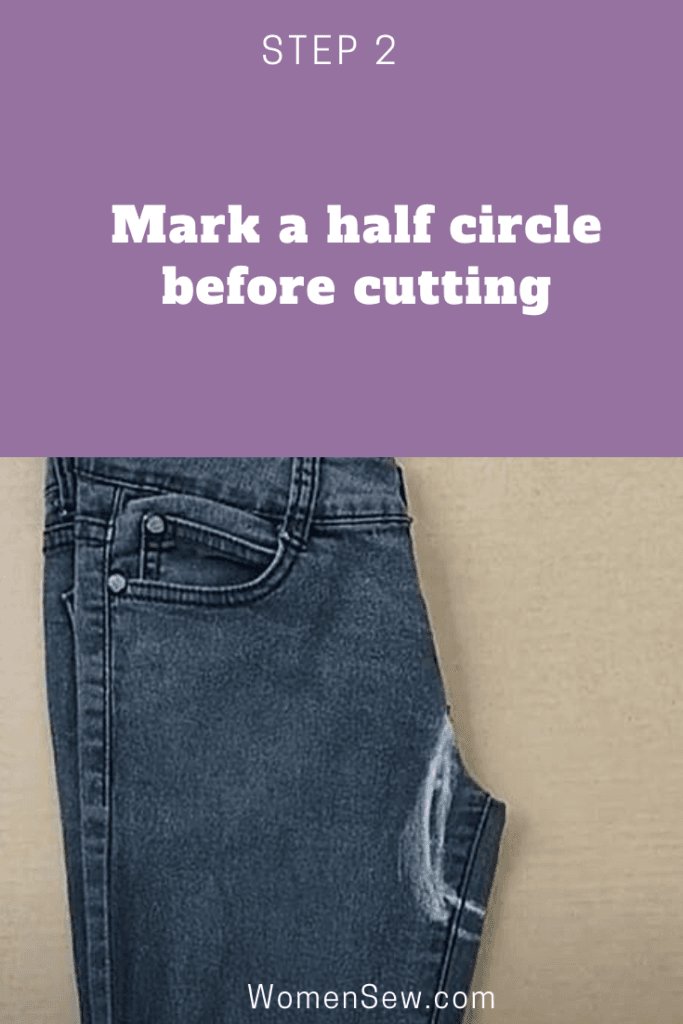 Step 3
Then take the pair of scissors and cut along the half circle. But stop!
You should cut only the first layer of the pants. Just refer the picture below. Just make a rough cut. Later you can have a clean cut. 
It is more easy if you can seam rip the bottom of the pant where two legs are connecting. But it is not essential. But if you do not perform the seam ripping well the pant can tear. Then the whole work will fail.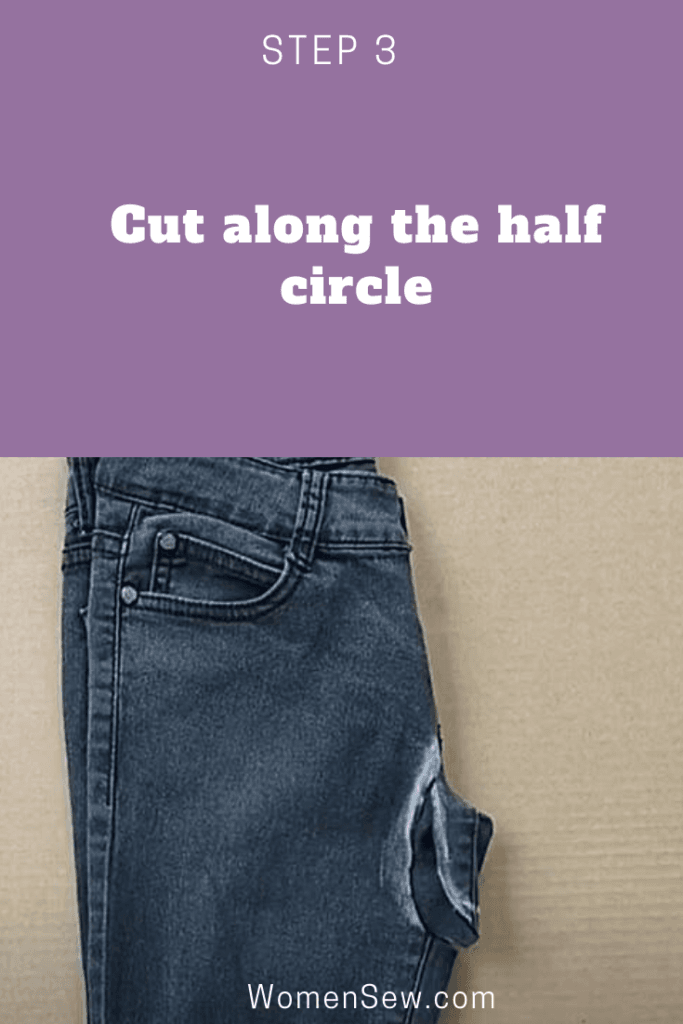 Step 4
Then unfold the jeans to front side. Mark the other half circle in the remaining leg of the pants. There also cut only the first layer of the pants.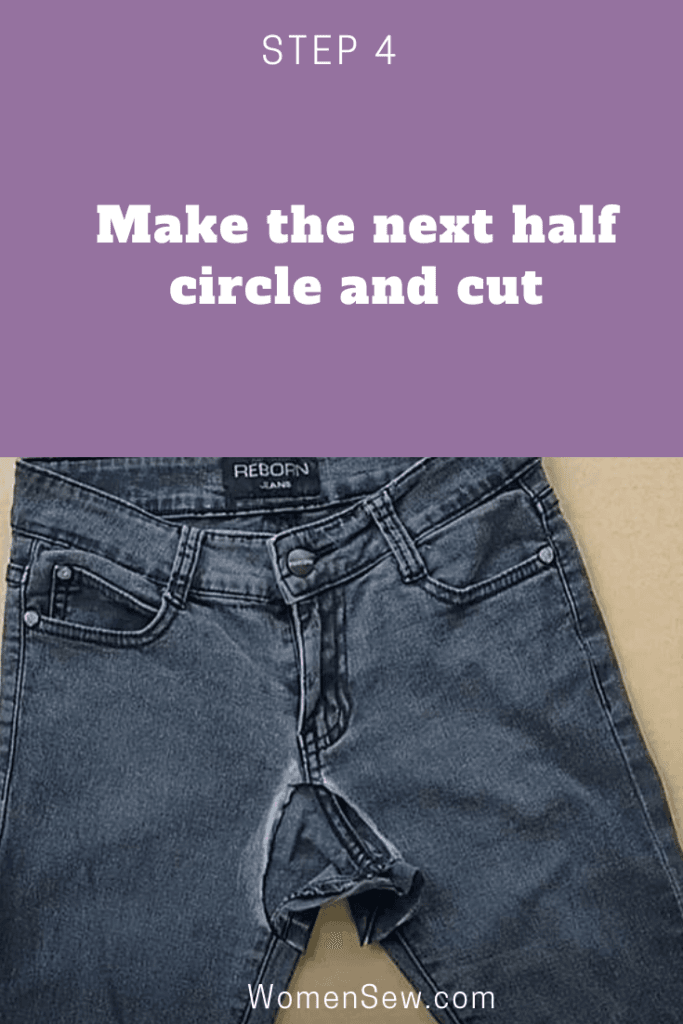 Step 5
Flip the pants over. Now you can see the backside of the pant. Here also you have to cut the pant like before steps. But make sure that a same amount of fabric is removed like in the before steps. That means mark a same size half circle like before. 
Before going to next step, it is better to measure the two legs of the pants from the waist of the pant. The lengths should be same. Otherwise make necessary scissor works. 
You don't need any equipment to measure the half circle. Just mark with your naked eyes. Then remove the whole fabric items which you cut.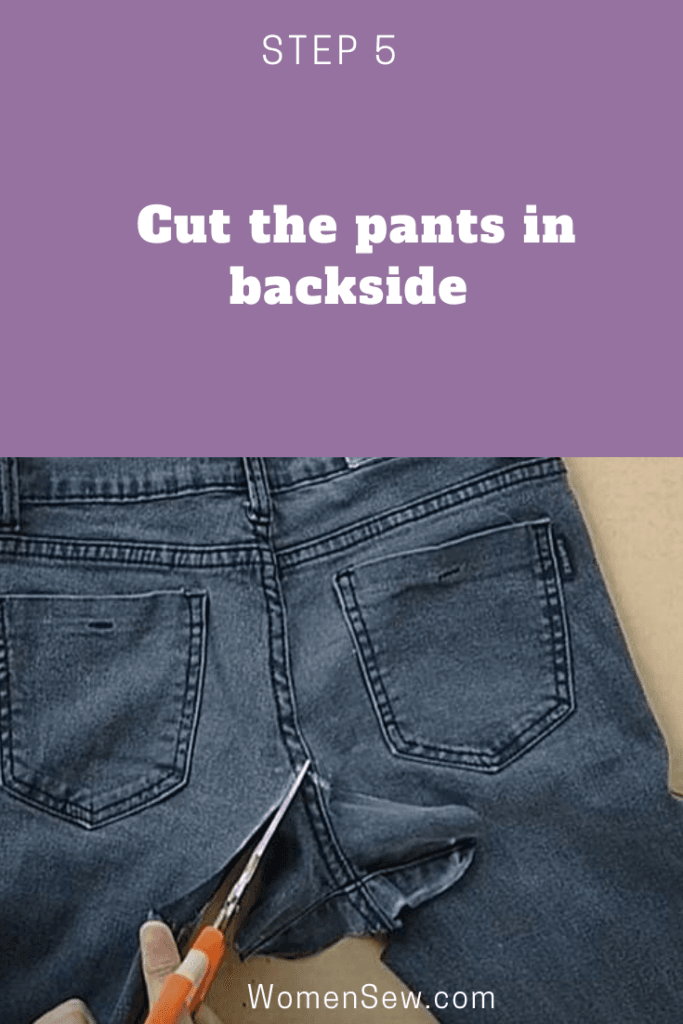 Step 6
Turn the pants inside out. Then pin the sides together. There you can make sure that seams are parallel to each other. Pins will allow you to align the seams easily. 
These seams are the best guide to make sure that everything is happening nicely and equally.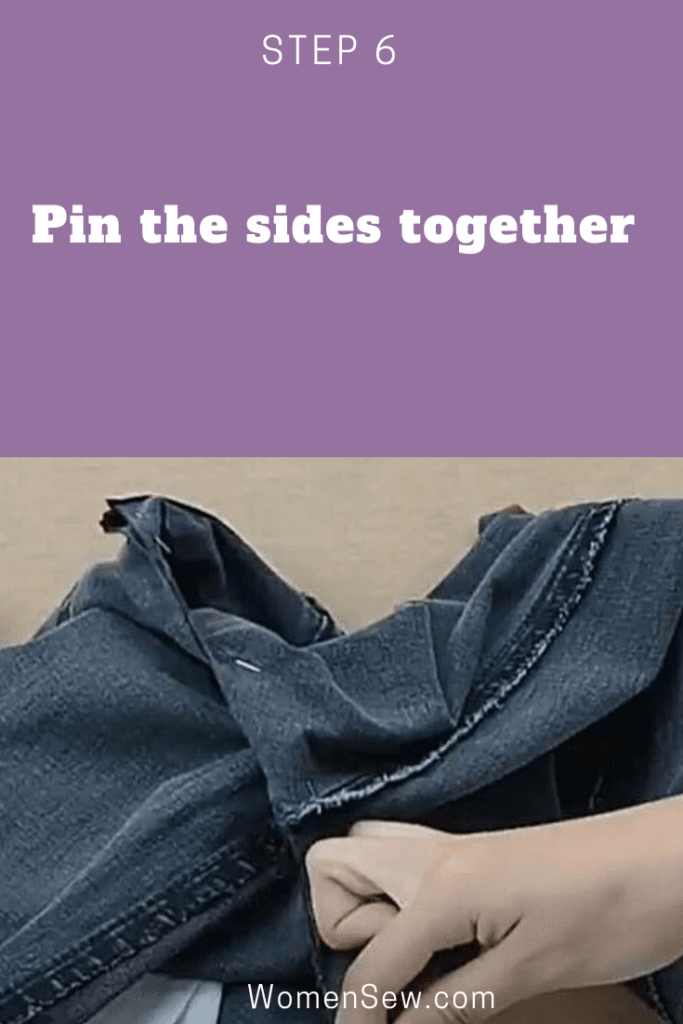 Step 7
Here you have to perform some sewing works. Don't confuse, it is really easy. Either you can use a needle or sewing machine. However the stitch must be strong enough finally. Then Sew along the half circles you made. 
Better to have a zig-zag stitch also. It will  ensure the strengthen of the stitch. Also it will prevent from fraying. Further you can use nail polish for that too. 
That's all from this tutorial on how to convert low waist jeans to high waist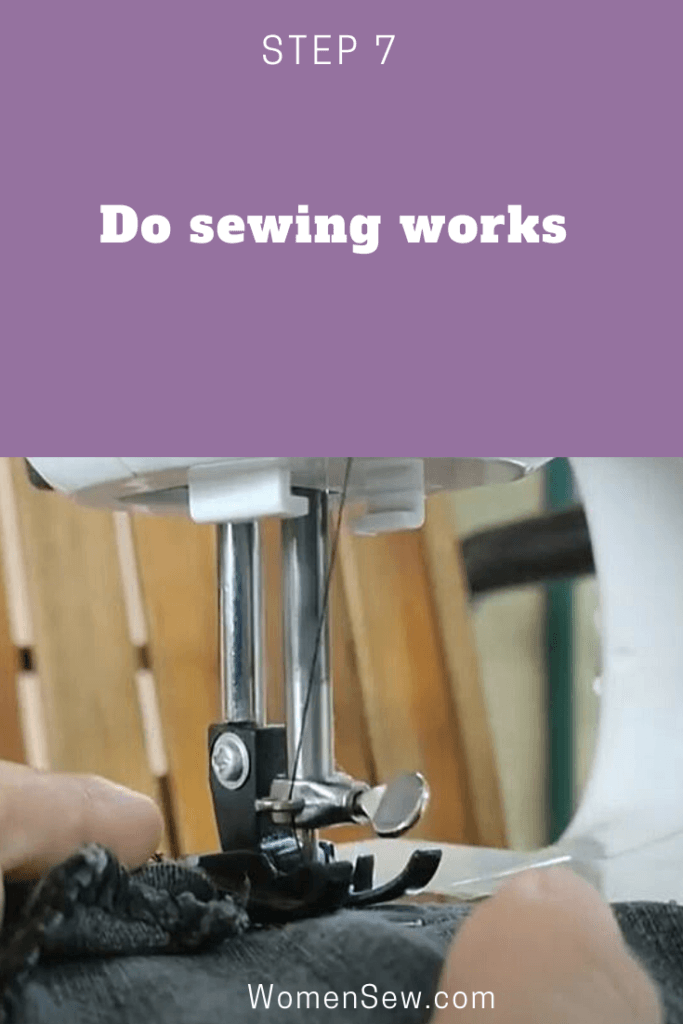 Conclusion
It is necessary to downsize the jeans for some people after creating the high waist jeans. We'll provide that tutorial soon.
Hope you finally got a brand new pair of high waist jeans by this tutorial on how to convert low waist jeans to high waist. We  warmly welcome your comments and mention any improvements to the above tutorial.