I'm aware that some people do not wish to wear shorts in the summer, perhaps for religious reasons or for other reasons. When you don't want to wear shorts in the sweltering heat, one of the most common questions that some ladies have is what to wear. 
For whatever reason, you wish to hide your legs. You don't like it when your legs are exposed. You don't like how they appear. Whatever the situation may be, you are dissatisfied with your legs.
Today I'm going to talk about fashion, specifically clothing ideas that will help us all look nice and stay cool in the summer without wearing shorts. I've got a few other options for you.
Maxi Dresses
The first outfit is made up of maxi dresses. Thankfully, maxi dresses are still incredibly fashionable.
There are numerous possibilities. You will be able to locate one that fits and flatters your figure. Then put on the maxi dress in a silhouette that flatters you. If that's what you want to live in this summer, just get a few of them. It's almost as though you're wearing pajamas. But, once again, it will keep you cool and well covered. Some of them even have sleeves, so your arms are covered. You have the coverage you require without losing comfort or getting overheated.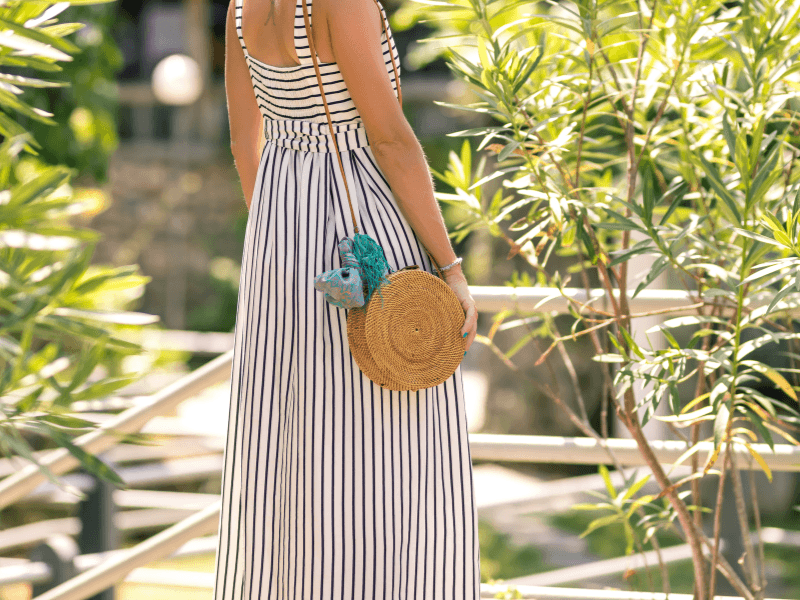 Maxi Skirt
The next outfit is a maxi skirt. When worn correctly, maxi skirts may simply be dressed up or down, making them suitable for any occasion.
When you don't want to wear a full dress and want to wear separates, this is the way to go. Something a little more laid-back, perhaps. A floral maxi skirt with a wrap front is a nice example. A wrap front is a classic silhouette that never goes out of style. It's a great compliment. It's possible that you'll wish to have a solid maxi. 
However, you look for a maxi skirt that would provide an easy and breezy way to conceal those legs. But you can also stay cool on those hot days in Texas, Florida, California, or wherever you are, when it's 90 degrees or higher and you need to stay cool. And you don't want to burn up in the heat.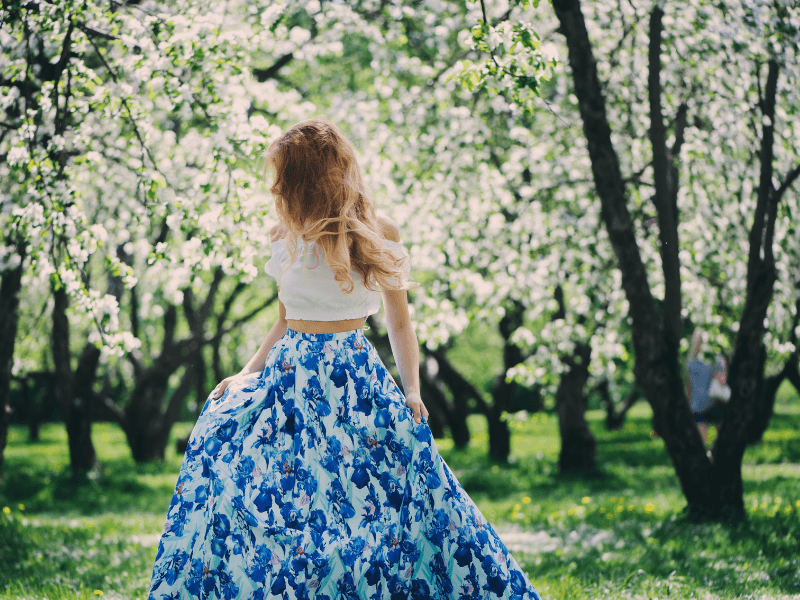 Midi Skirt
Wearing a midi skirt is your next best option for staying cool and covered in the heat. As a result, you won't get as much coverage as you would with a maxi skirt or a maxi dress. However, it still covers the most of your legs. 
So, if you're happy with your calves and ankles showing, it's a possibility. So, whether you buy a maxi skirt or a midi skirt for summer, you can always match them with a white T-shirt, especially if it's just for the day. It's not going to get too hot in there. Then, if you sweat a lot and are concerned about sweating through your T-shirt, you might wear a tank underneath your T-shirt to absorb some of the moisture. 
That's just a really simple combination that you can definitely recreate. And it gives you more coverage on the legs. It's an alternative to wearing shorts in the summertime.
Ankle Pants
Wearing a pair of ankle pants is the next option. So, it's a pair of pants that covers your entire leg. However, you should choose a fabric that is both breathable and light. That is the crucial aspect. You don't want anything too heavy or thick. You probably want a lighter color as well. Ankle pants will provide you with the coverage you require and desire. Without the shorts, but still quite cute. Also, very modern and really on-trend. However, it has a really laid-back vibe to it.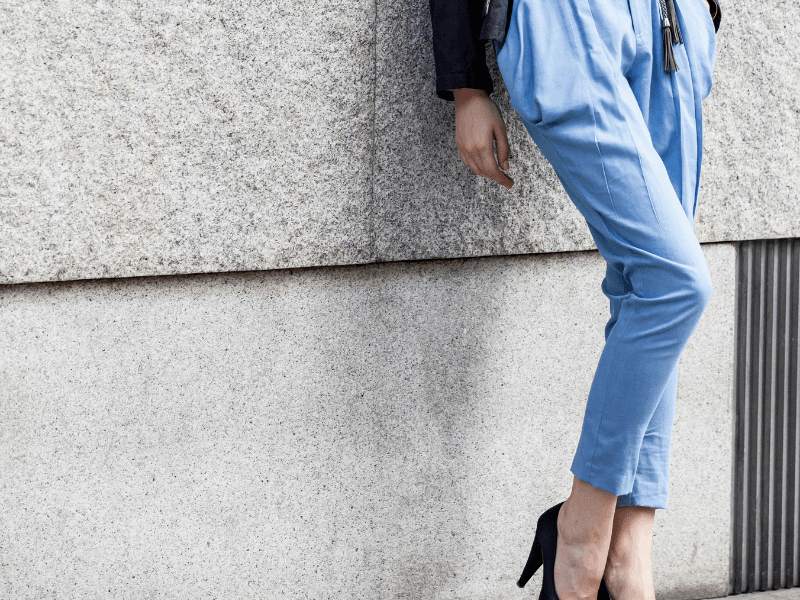 Wide-leg Trouser
Another alternative I'd like to present to you is a wide-leg trouser. It's a lot airier, and it's possible to wear it with a fit and flare. You have the option of having them trimmed or having them full length. It might be capri length or ankle length, something that isn't full-length so you can get a little more wind and movement, and these are going to be perfect for you. You may wear them with a basic sandal or a high heel, and they'll look great with just about everything.
Again, the fabric will play an important role. For the summer season, anything too hefty will be too much. You'll want to look for a breathable, lightweight gauzy fabric that will keep you cool during the summer.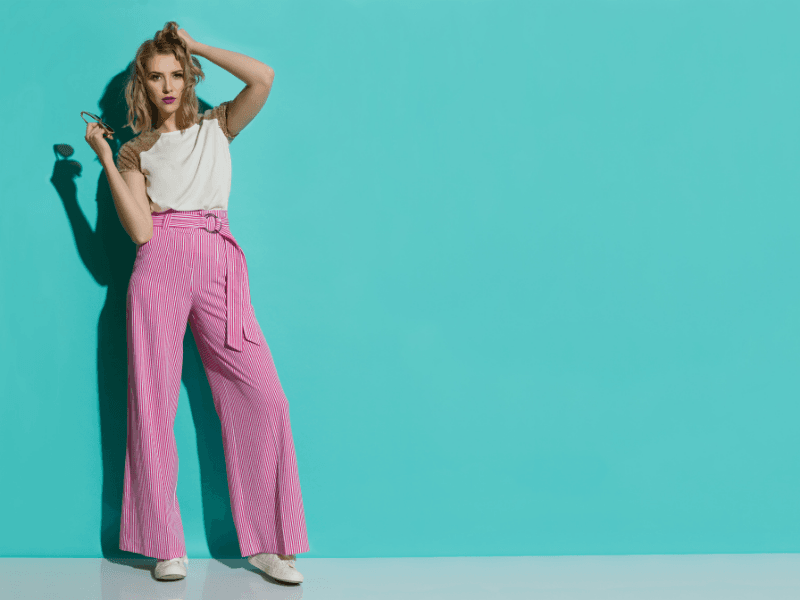 T-shirt Dress
A t-shirt dress looks amazing with a great pair of sandals, flip-flops, or cute tiny tennis shoes. A t-shirt dress can be paired with a denim jacket. Depending on how your t-shirt dress is cut, I wore it with a kimono and some pretty interesting jewelry. For extra clothing options, you may add a really nice belt or a really nice pair of shoes.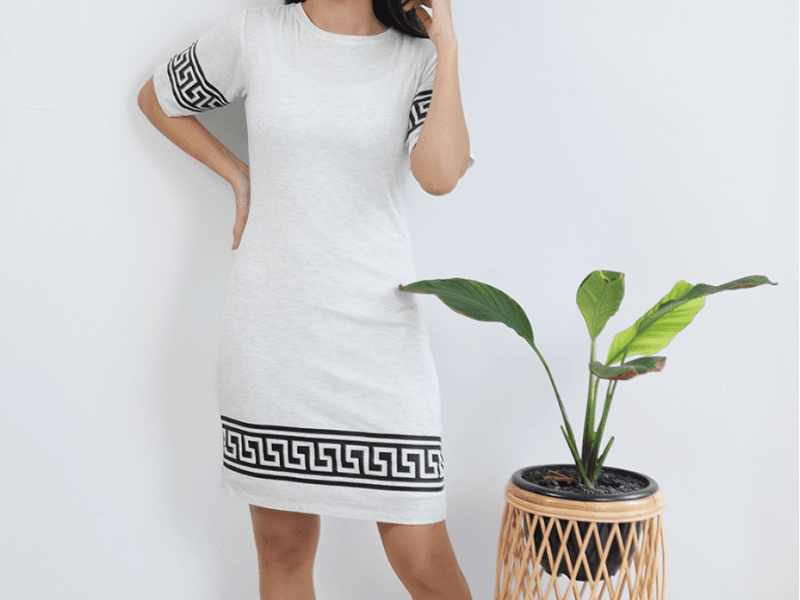 Linen Pants
They have a lovely flow to them. They're so light and airy that they'll definitely help you stay cool. However, there are a few drawbacks to purchasing these full-length linen trousers. 
Full-length linen pants can often make us appear heavier, and because most of them have a larger leg, they can also make us appear shorter. Wear a pant with vertical stripes as a solution. A vertical stripe might make you appear taller.
 You can also wear a shirt that is the same color as your bottom because a monochromatic style helps you appear taller and leaner.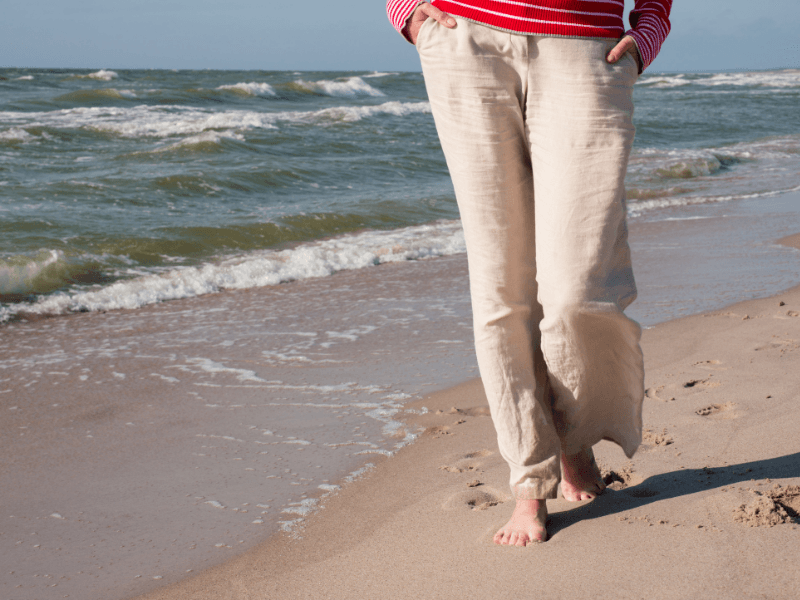 So, here are some wardrobe ideas for when it's hot outside and you want to cover your legs. You don't want to be seen in shorts. But you also want to keep up with the times. You want to be stylish. You want to maintain your cool. These combinations are what you can rely on. I hope this has been of assistance to you.