The tattoo choices are unlimited with all of the beautiful flowers in the globe. You can have a tattoo of your favorite flower at your favorite location, and best of all, flower tattoos are timeless. They are also available in a variety of forms, sizes, colors, and styles to fit any taste.
If you're thinking about getting a tattoo, flower tattoos are usually quite girly. Flower tattoos aren't particularly popular among men. Freshness, beauty, nature, vitality, and so much more are all conjured up by the flower.
Depending on the shape and size of the flower tattoo, it can be applied to various places of the body. Flower tattoos on the ribs, on the other hand, are stunning in my opinion since you can swiftly decide whether or not to show them. In addition, rib tattoos are one of the most popular tattoo trends.
If you desire a beautiful flower tattoo on your ribs, I've compiled a list of the most popular tattoo ideas for you.
Disclosure: This post contains affiliate links, which means we may receive a commission if you click a link and purchase something that we have recommended.
1.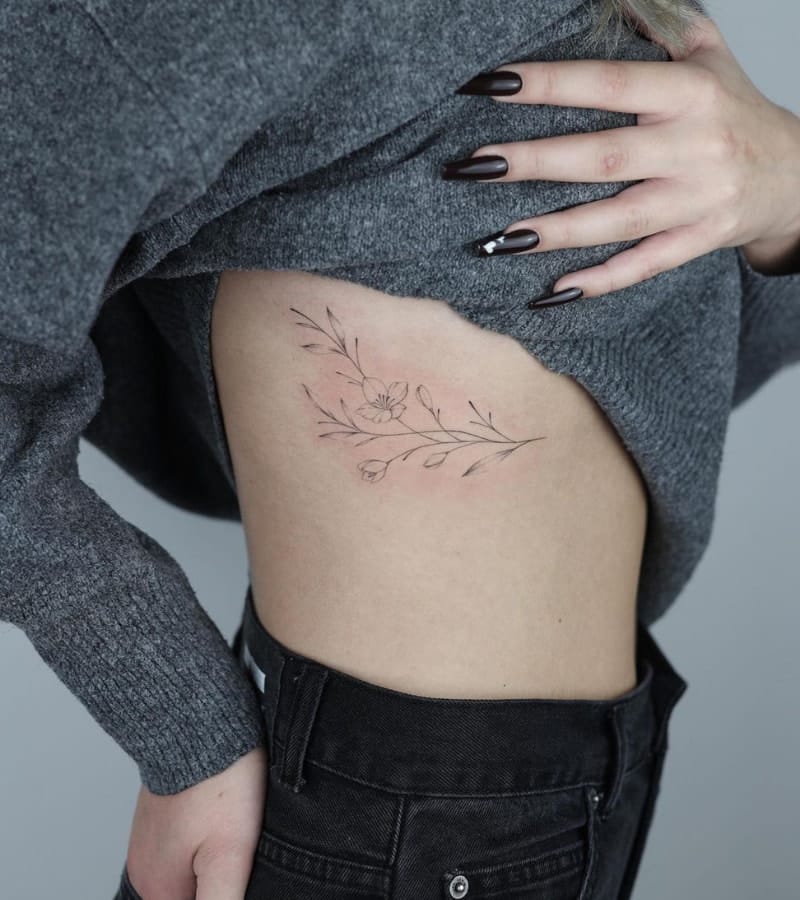 @akkurat_tattoo
The first tattoo idea is a light design that has a few flowers and buds. The leaves and shoots are also drawn with the same thin lines. This flower tattoo is a perfect choice for anyone looking for something plain. Although it is very simple, it is highly attractive, and you can try it.
2.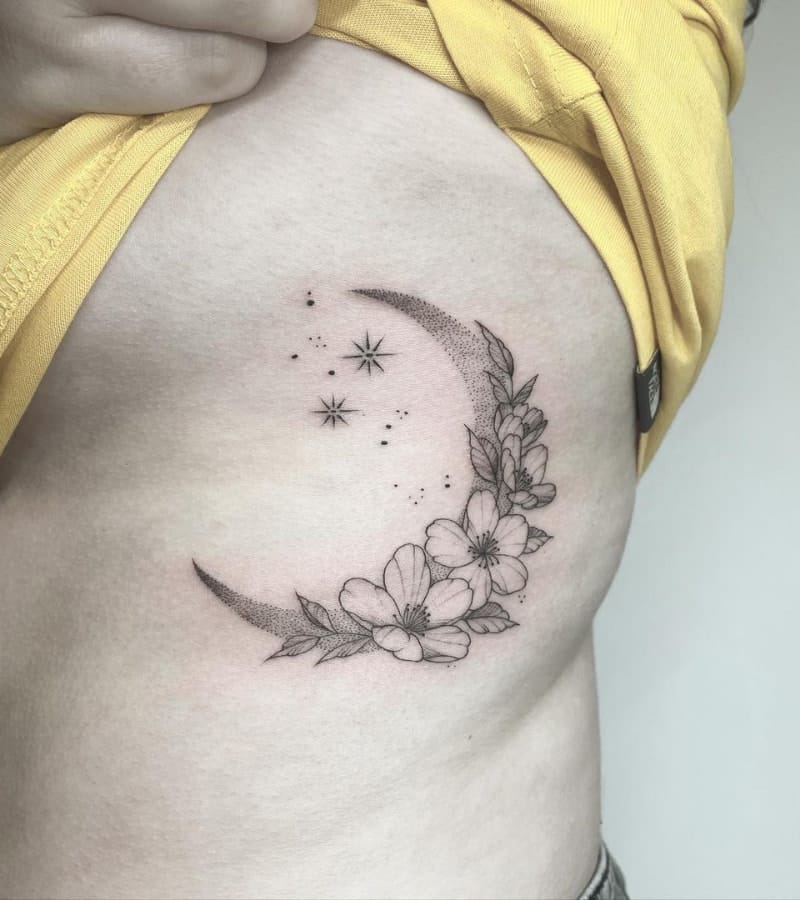 @bydiminou
This tattoo is something different from the normal flower arts. It is because it has the shape of a moon and a few stars at the side. The flowers and leaves lie along the moon. Although the flowers and stars are drawn with lines, you can see that the moon is designed with closely lying dots. This makes it an extraordinary design.
3.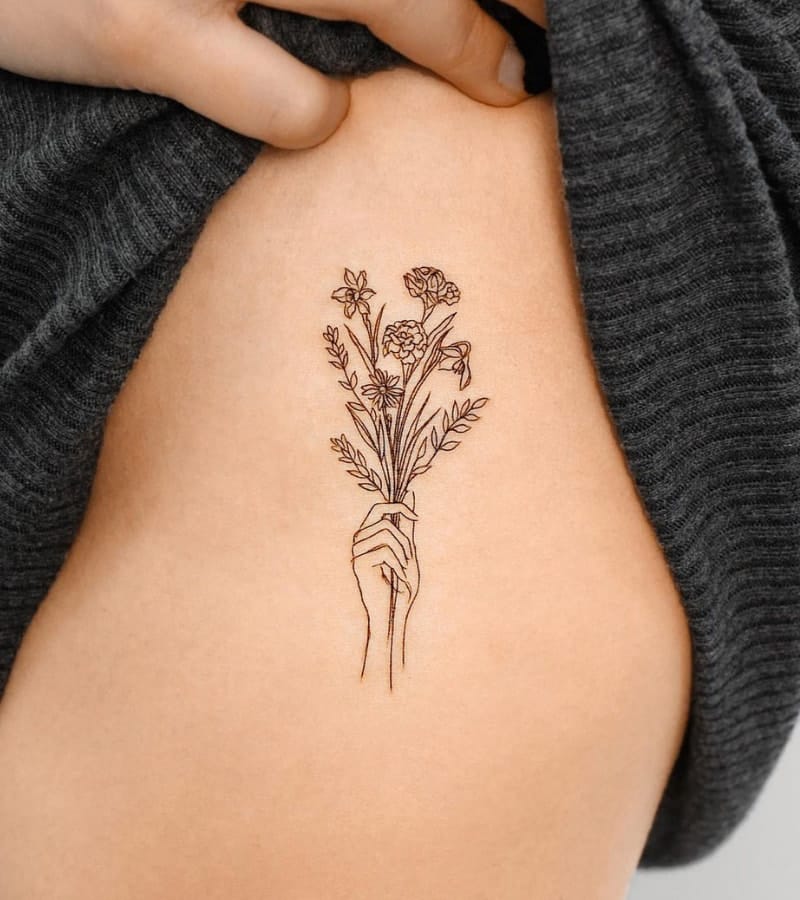 @pauline.tattoo
The first impression itself brings a highly aesthetic appeal to the viewer. A female hand holding a bunch of different flowers has resembled in this tattoo. I should really appreciate this drawing as it keeps my eyes glued to the perfect art. You will definitely love this stunning flower tattoo!
4.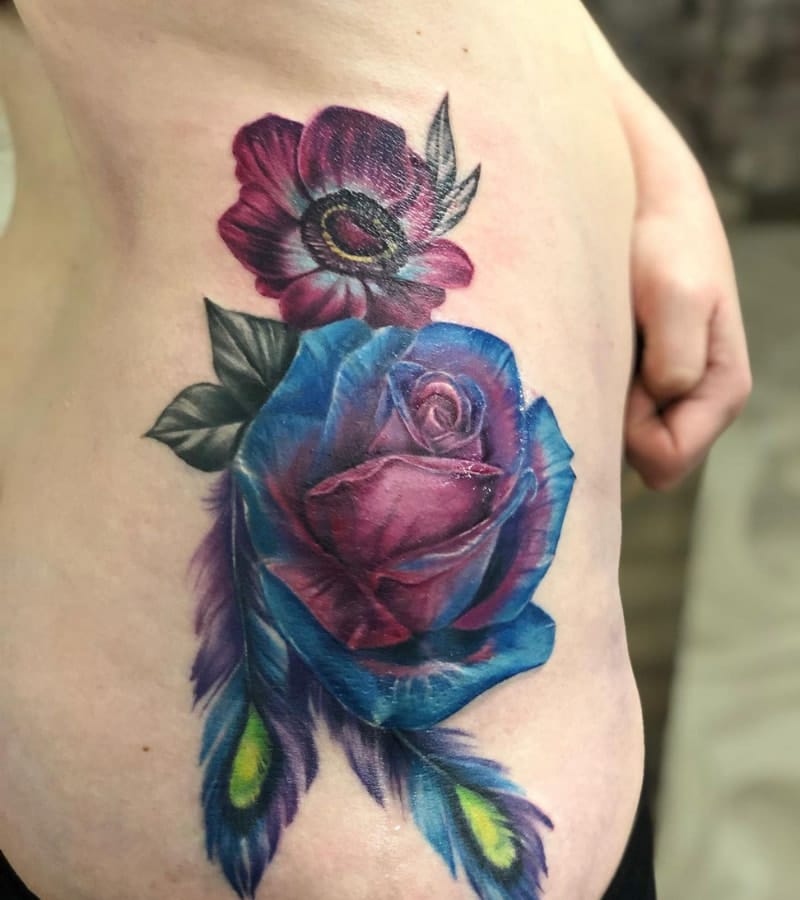 @ritagrohn
For those of you who need a little color on your ribs, you can try out this tattoo idea. There are two flowers designed mainly of red and blue. The two feathers and leaves bring more life to the art. It is originally a large tattoo that needs a lot of space, but you can make it smaller on your preference.
5.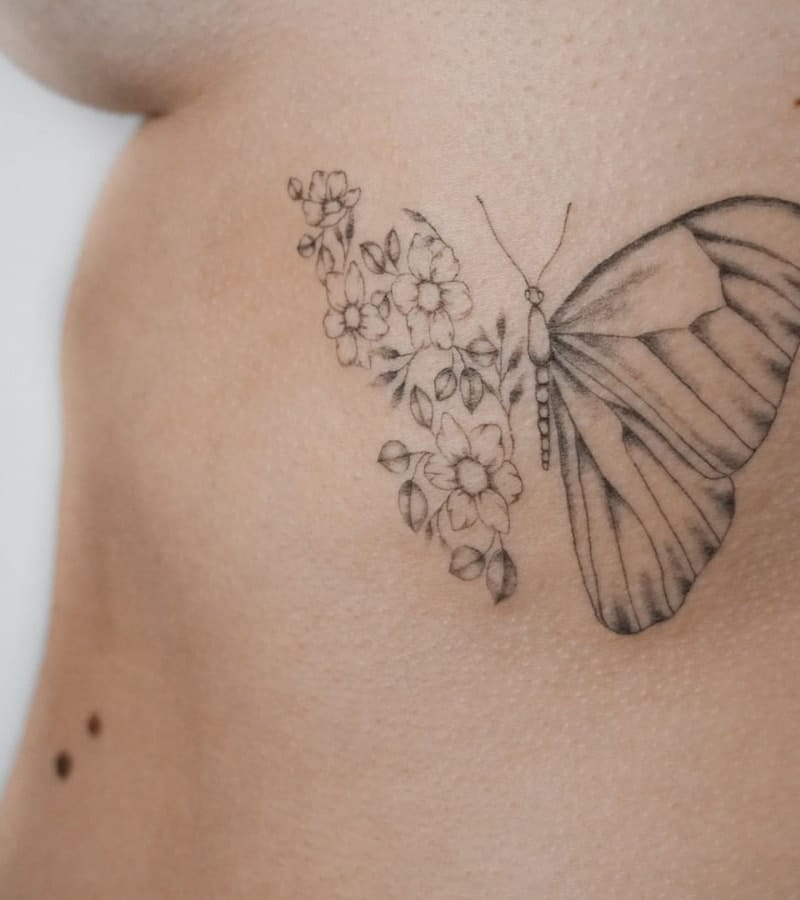 @smasli.ink
Flowers are incomplete without a butterfly, right? So, you can add a large butterfly along with a few small flowers as shown here. The shading is done precisely here to make the design more lively. You can add more flowers and leaves if you need to extend the tattoo down your ribs or across.
6.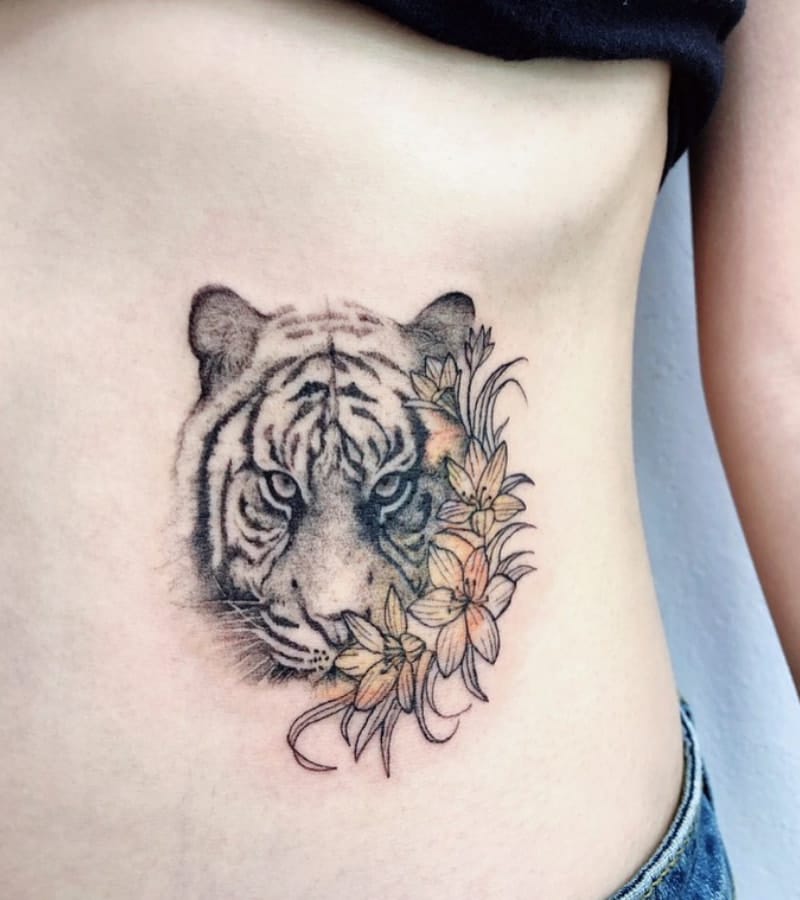 @plastic_tattoo
Want to bring the vibe of the fearless feminine? This is the best tattoo idea for it! The tiger face is designed with close-lying dots as you can see. It makes the image more realistic. Then a floral design is added at the side of the face. You can even add some color to the petals if you need.
7.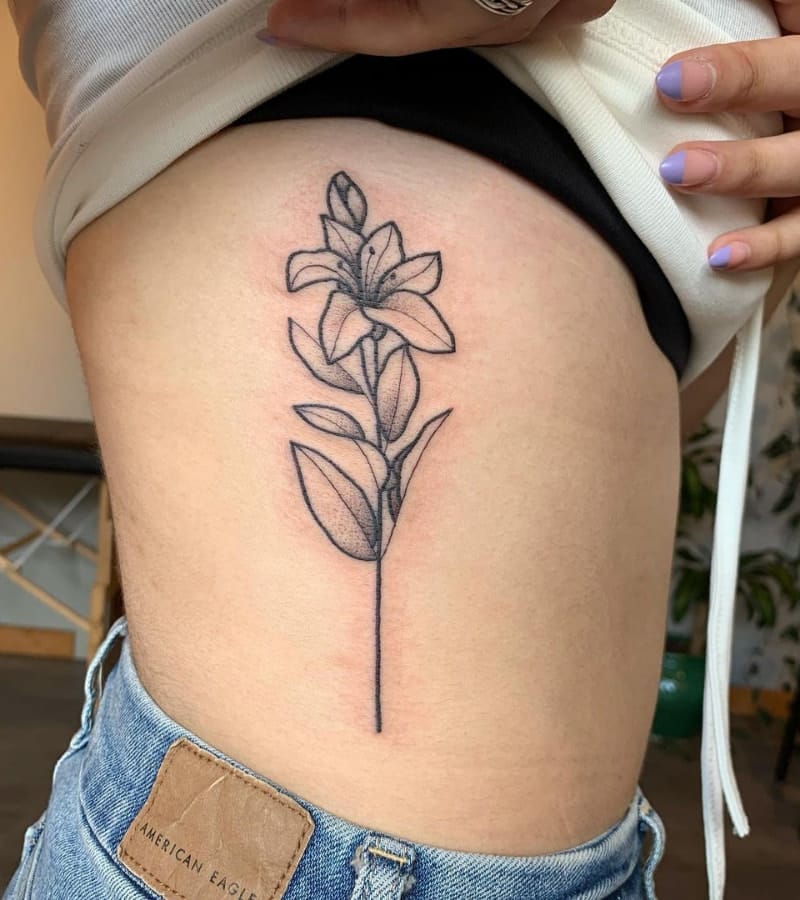 @emy.noemie.tattoo
A single flower, bud, and a few leaves along a straight stem. This tattoo design is as simple as that. But as you can see, the design is very appealing. Since it is a straight design, you can have it on the side. So I recommend you to try this tattoo this time.
8.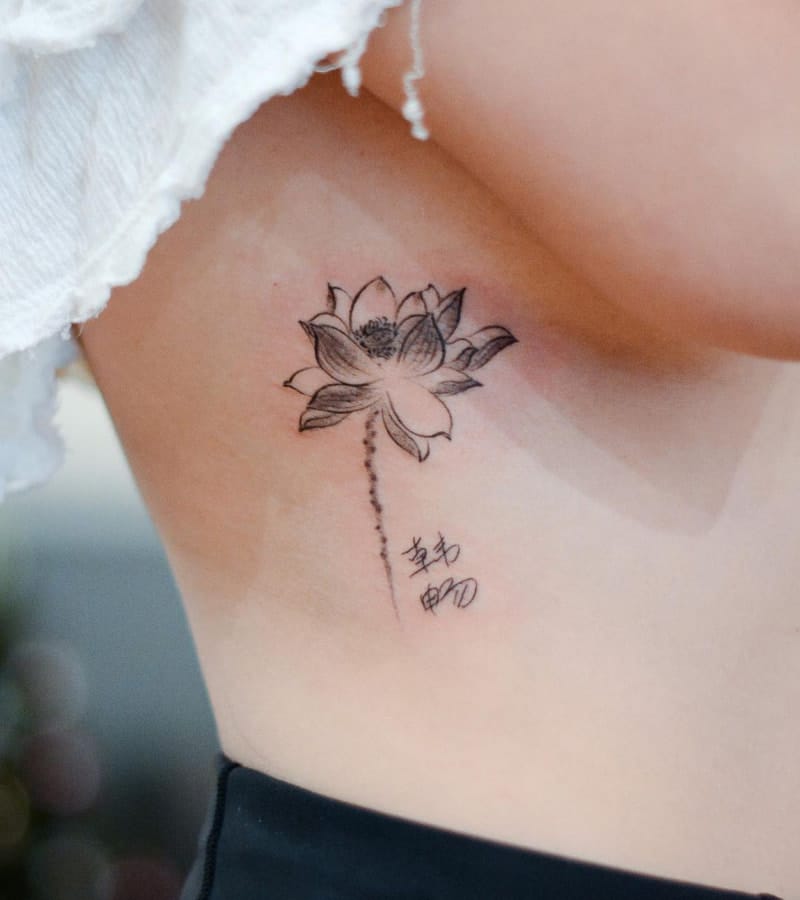 @tattooist_jason
This tattoo resembles an elegant lotus that is fully bloomed. Therefore, this stands out from the normal floral designs of roses and hibiscus flowers. You can find this lotus tattoo in most Asian countries. Add a few words, initials, or some phrase you like below the flower tattoo.
9.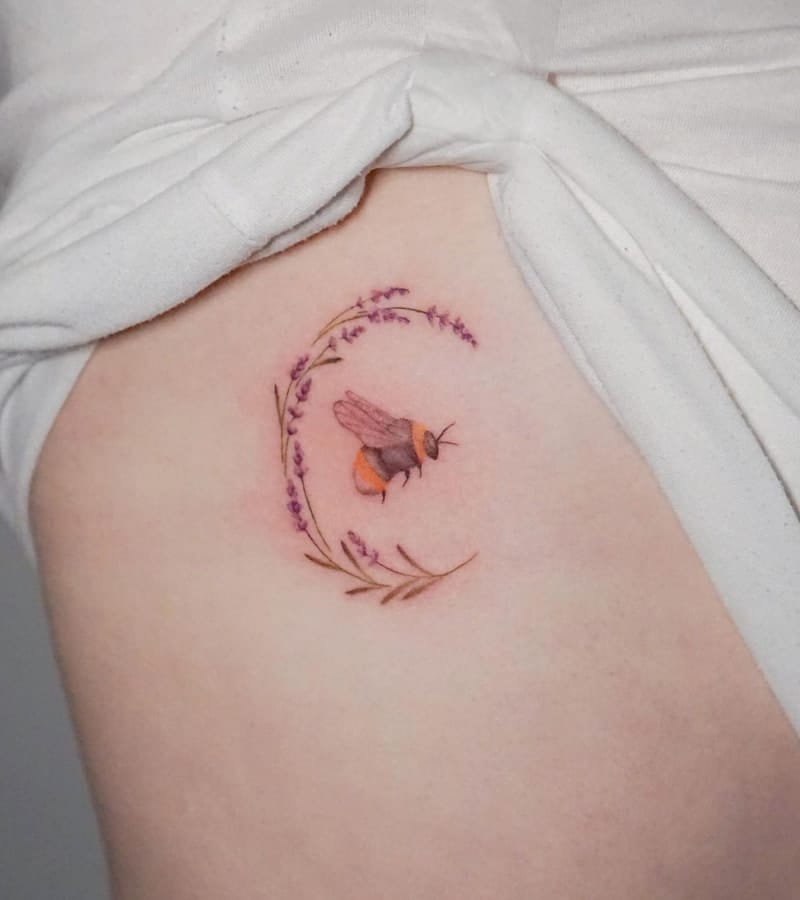 @miamelleo_tattoo
Lavender is not a common floral tattoo design. But it creates an amazing tattoo when drawn in a curve as shown here. You can include a bee in the middle to make your design more attractive. Overall, it is a perfect tattoo design not only for the ribs but also for your arms and shoulder as well.
10.
@caroline.escafit
Some people are interested in filling up the body with different tattoos. This is mainly common for the arms and the chest area for guys. But girls too can try this starting from the sides of the ribs. The floral, leafy design shown here is a great design to start it with.
11.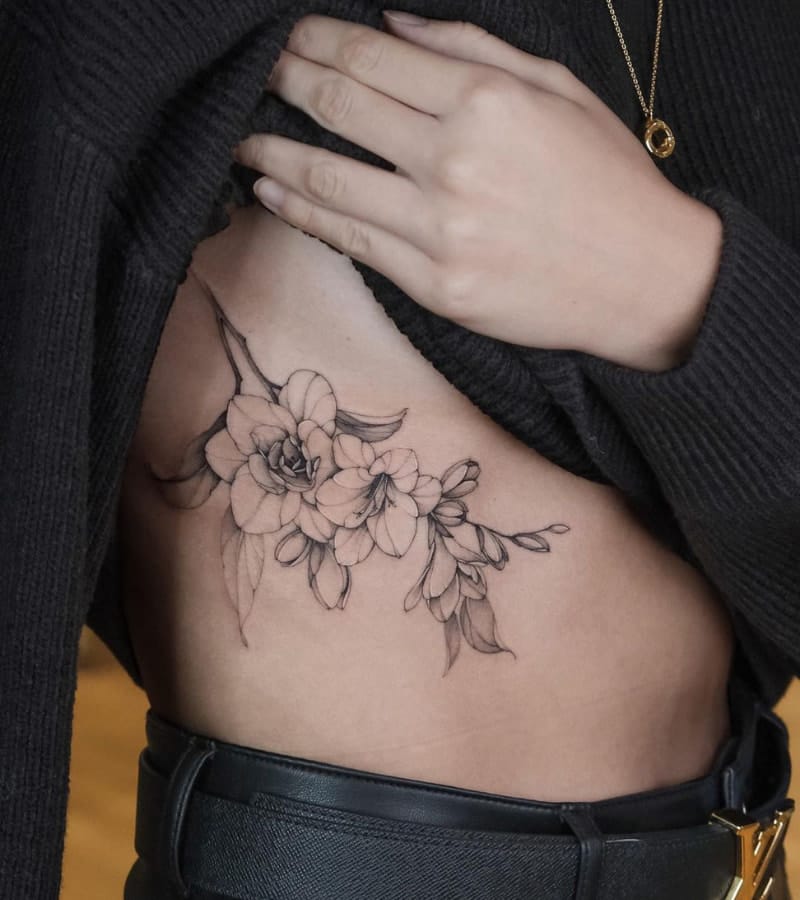 @romary_tattoo
A few large flowers and a lot of buds just the way you will see it on a tree. It has a serene appeal and you can even argue that it looks quite dull. I think it gives a mystical vibe from the deep petals and the gentle shadings done at the exact places.
12.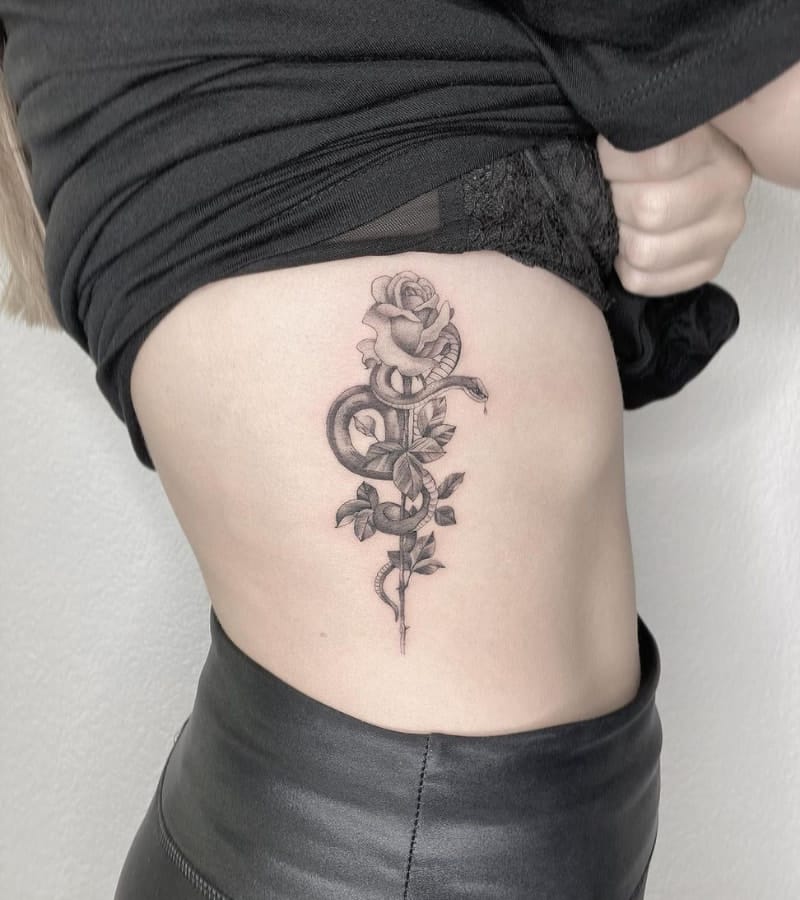 @poloske_tattooart
Snakes are another common tattoo design, especially among guys. But a snake with a rose is quite a rare design. But it appears to be an amazing choice for a tattoo on the ribs. The serpent here has entwined itself along the stem of the rose, making the design more realistic.
13.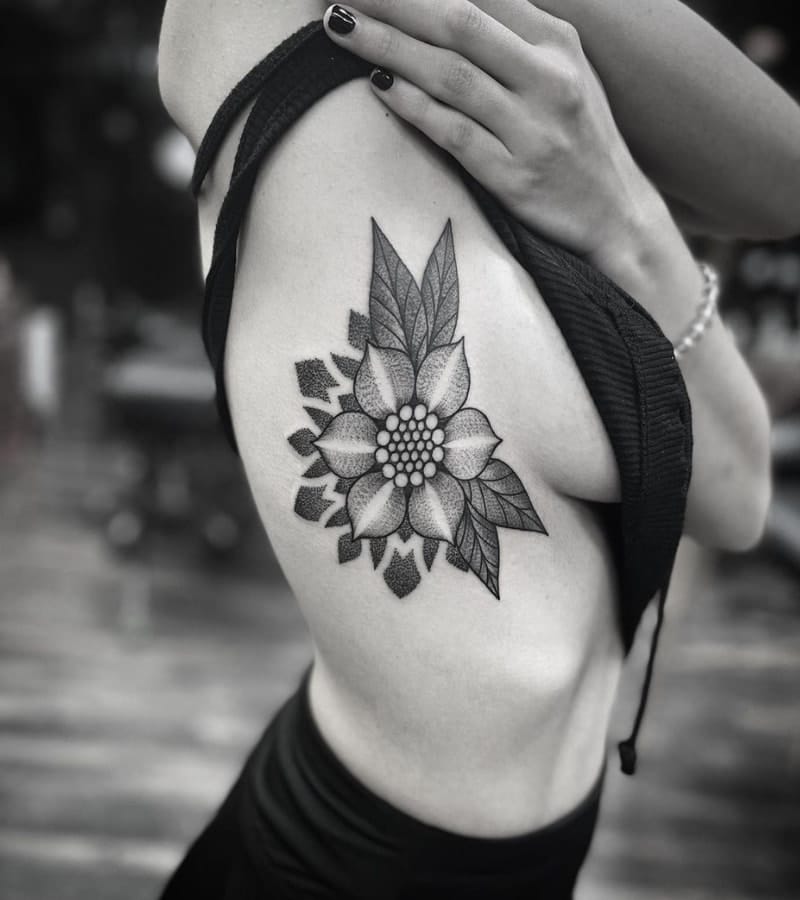 @chasenolantattoos
As you can see, the design is exact directly and to the point. It is a large flower with some leaves tattooed on the side. Adding color or keeping it plain black is up to you on your preference. Share your thoughts on this, would you prefer it to be a large tattoo or a small one?
14.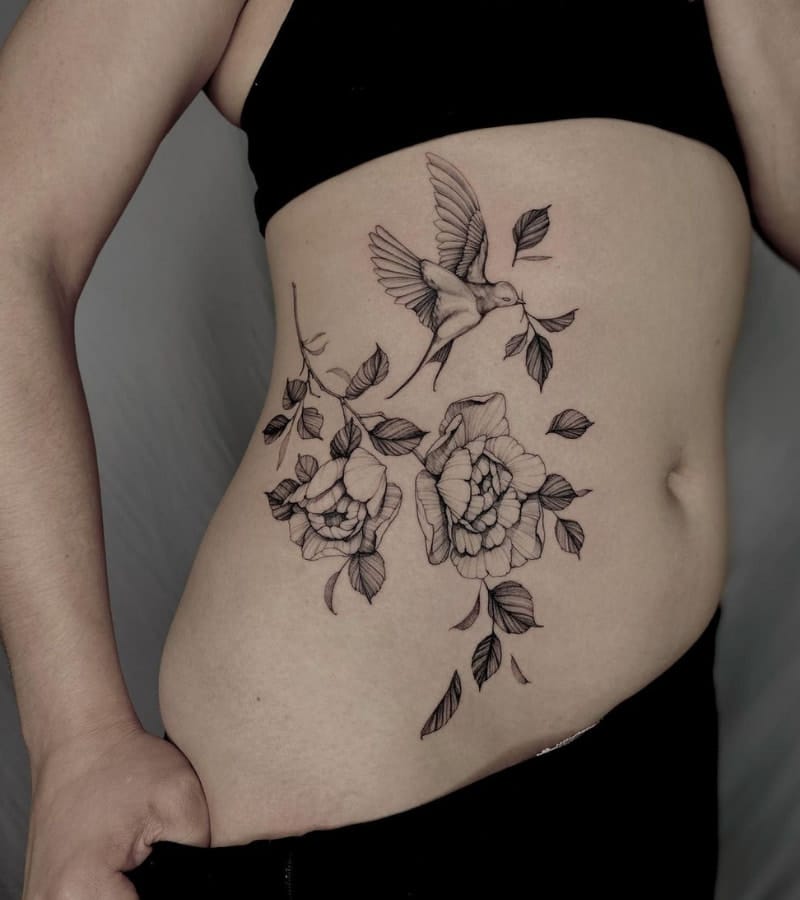 @yo_soy_vago
This is something elaborative with many items featuring on the design. There are flowers, leaves, and broken leaves falling down. The beautiful bird is generously holding a twig by its beak. This is a really creative art perfect for a rib tattoo. I hope you like this and you can give this a try as well.
15.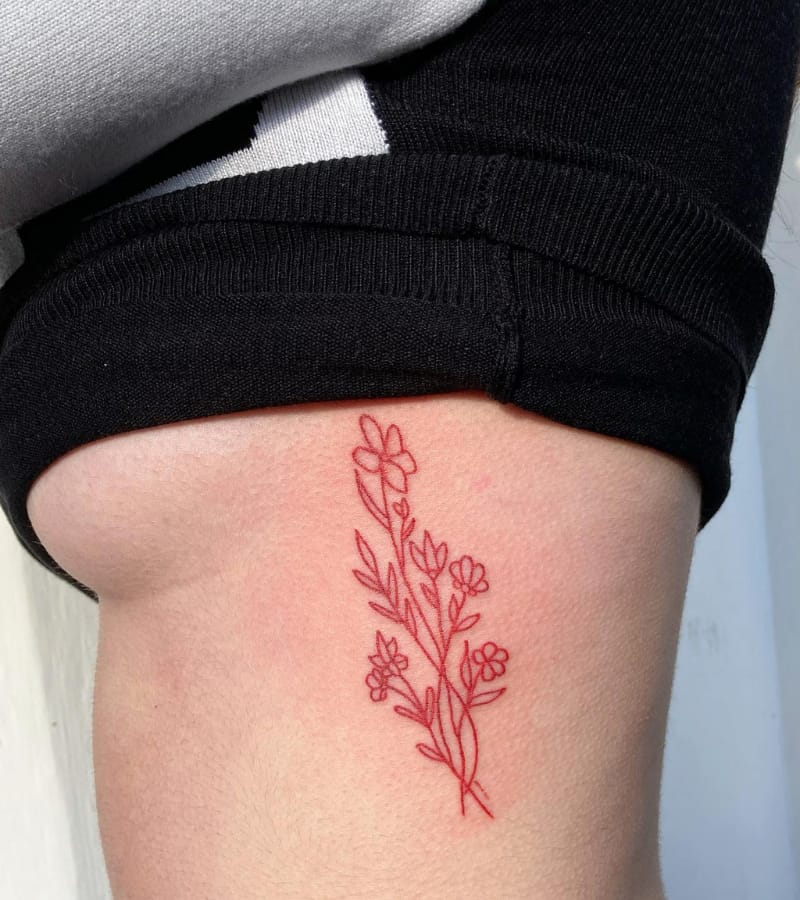 @________.nidal
16.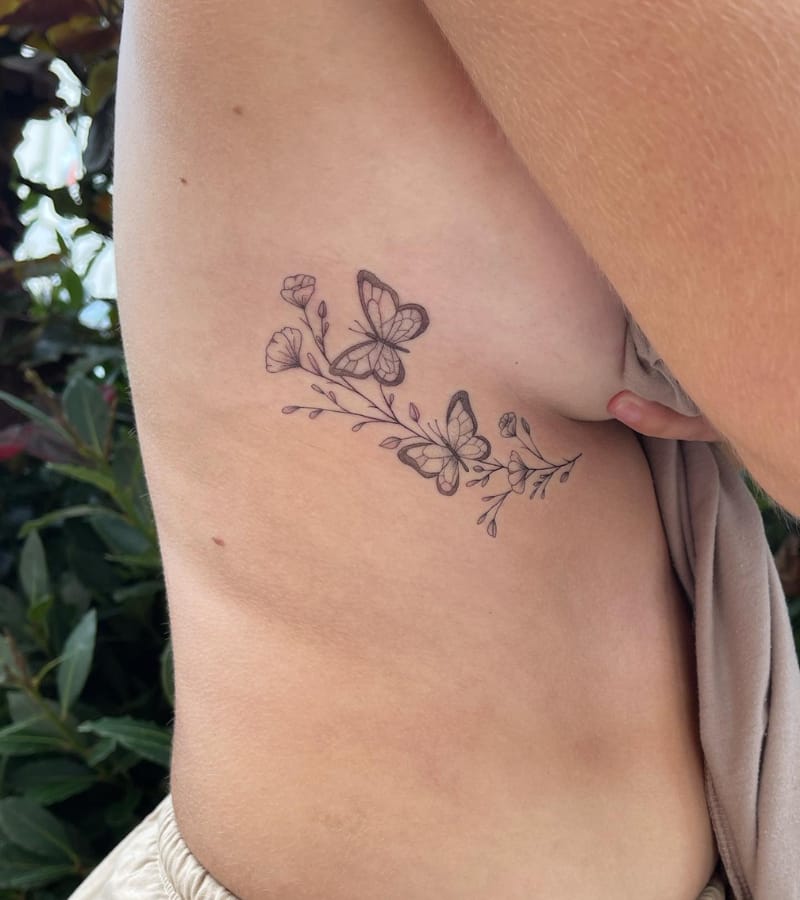 @michaela_mb_art
17.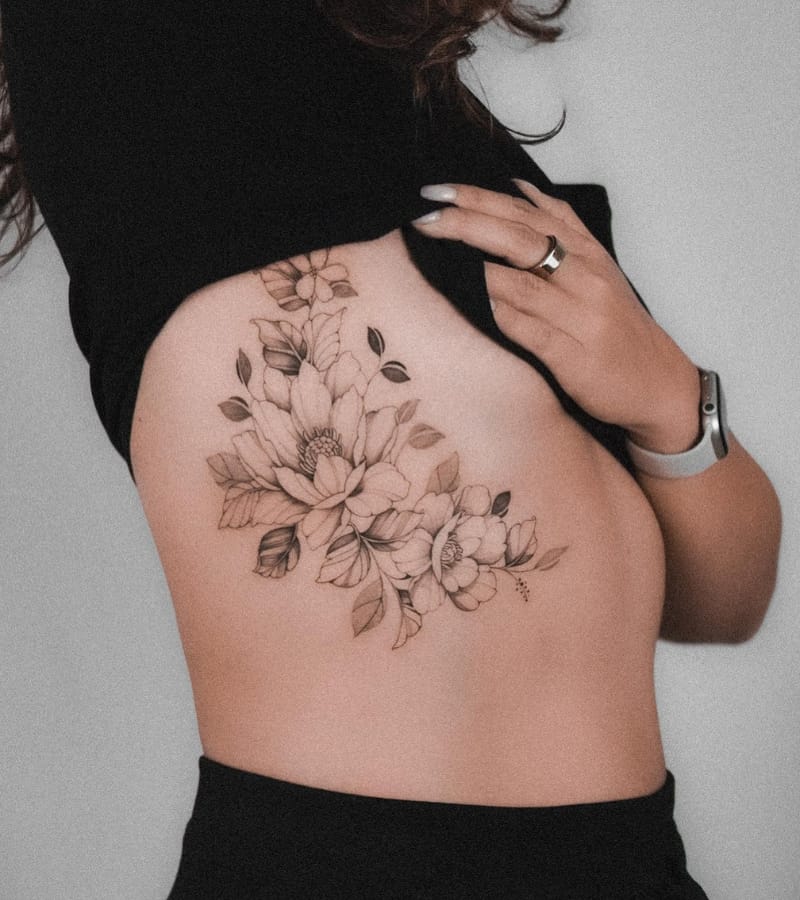 @max.solarink
18.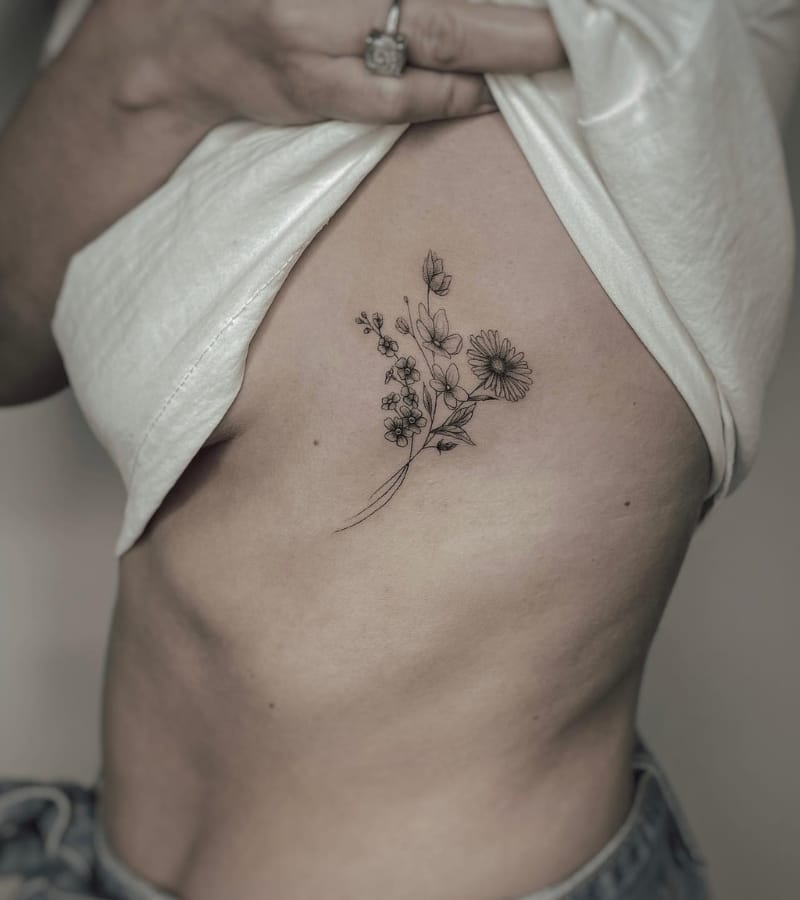 @inkedbyineke
19.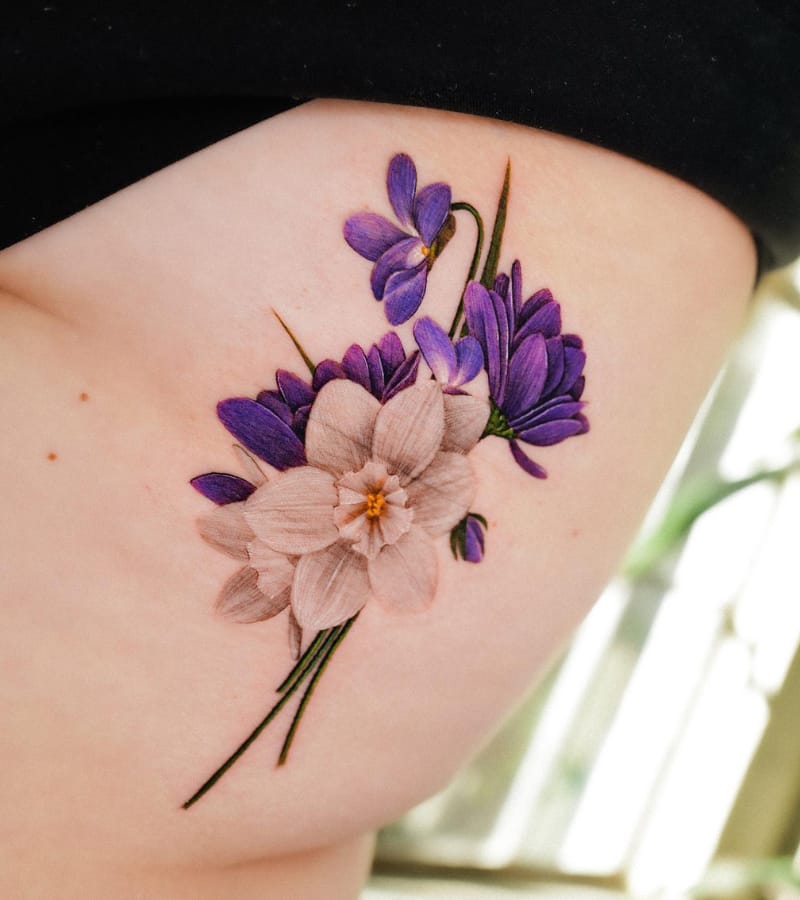 @frommay_tat
20.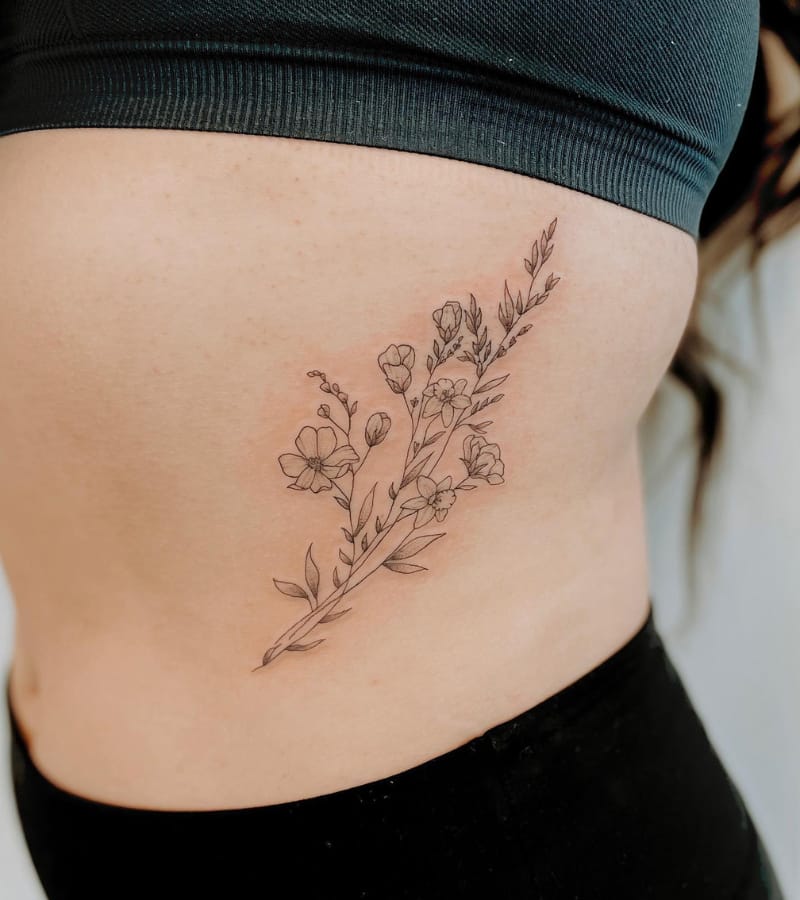 @vibetattoo.ut
21.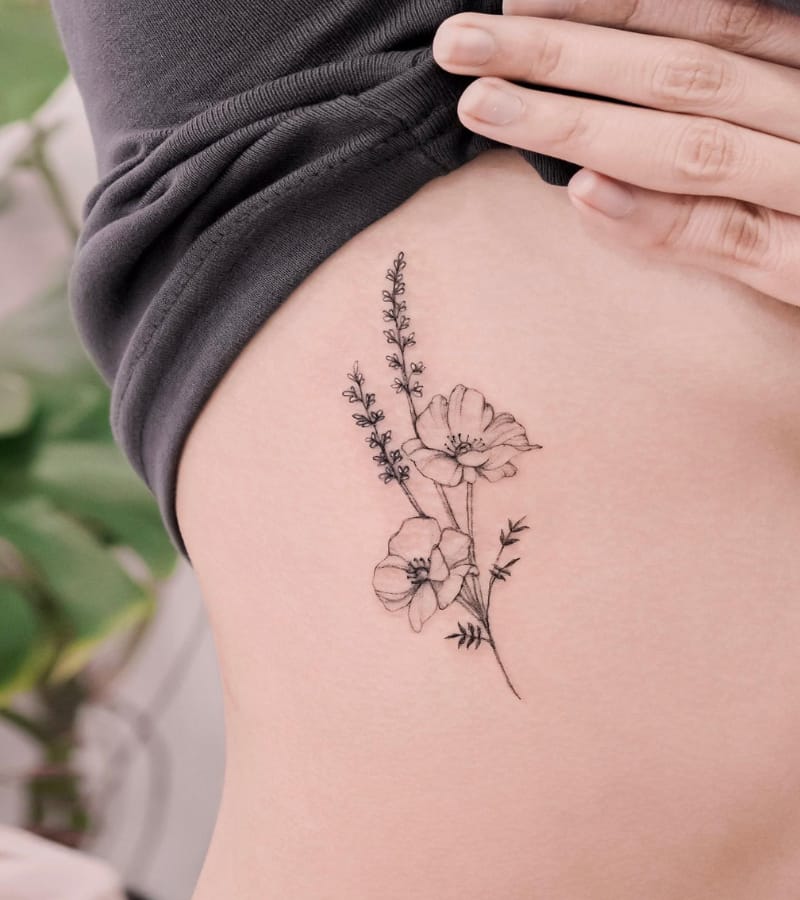 @eat_my_pen
22.
@kelsi_tattoo
23.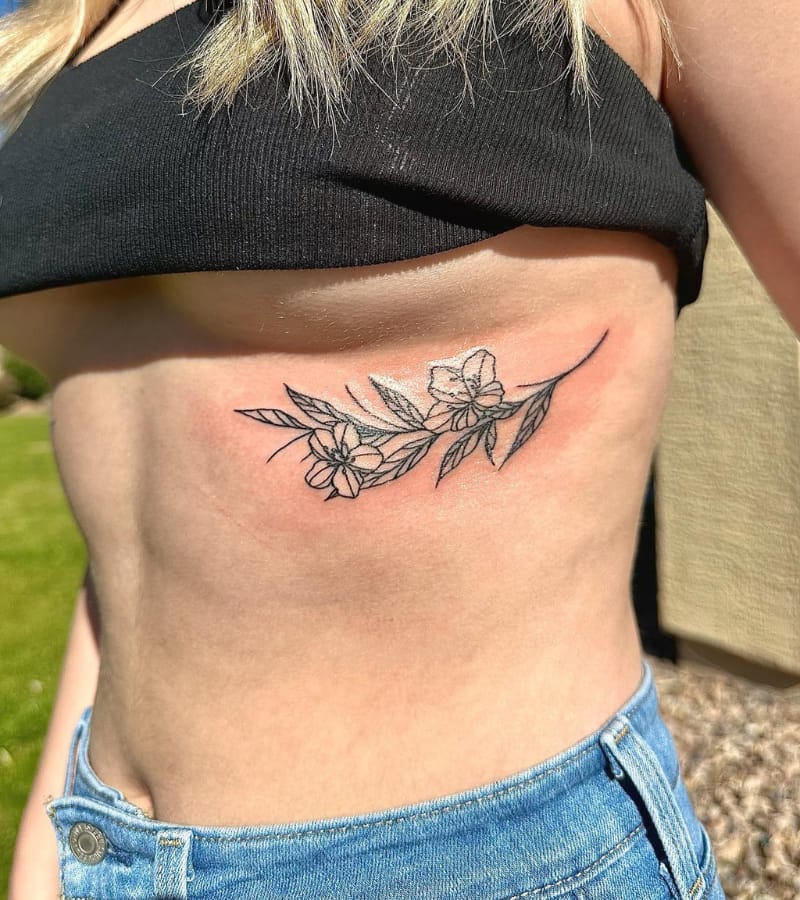 @_starla_21
24.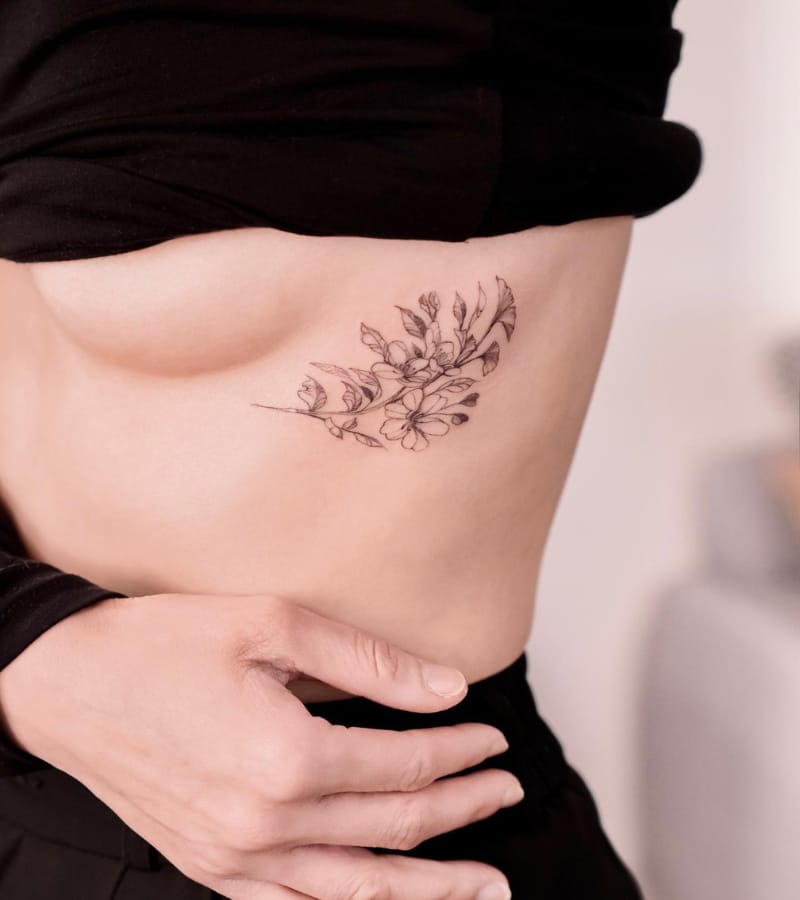 @eat_my_pen
25.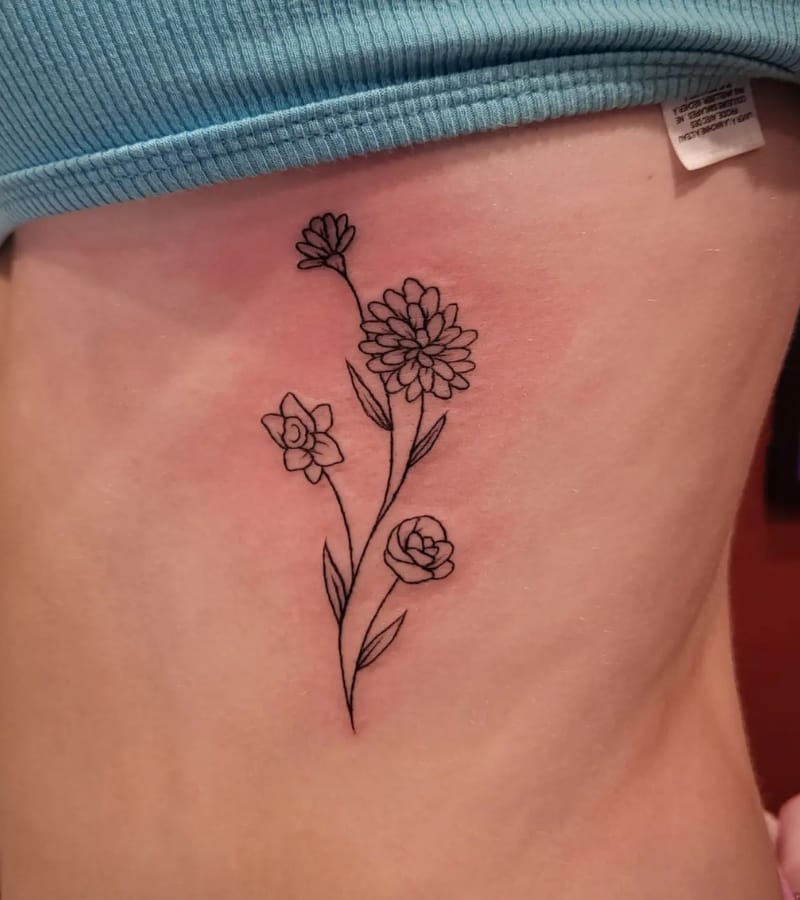 @inkandpainttattoogallery
26.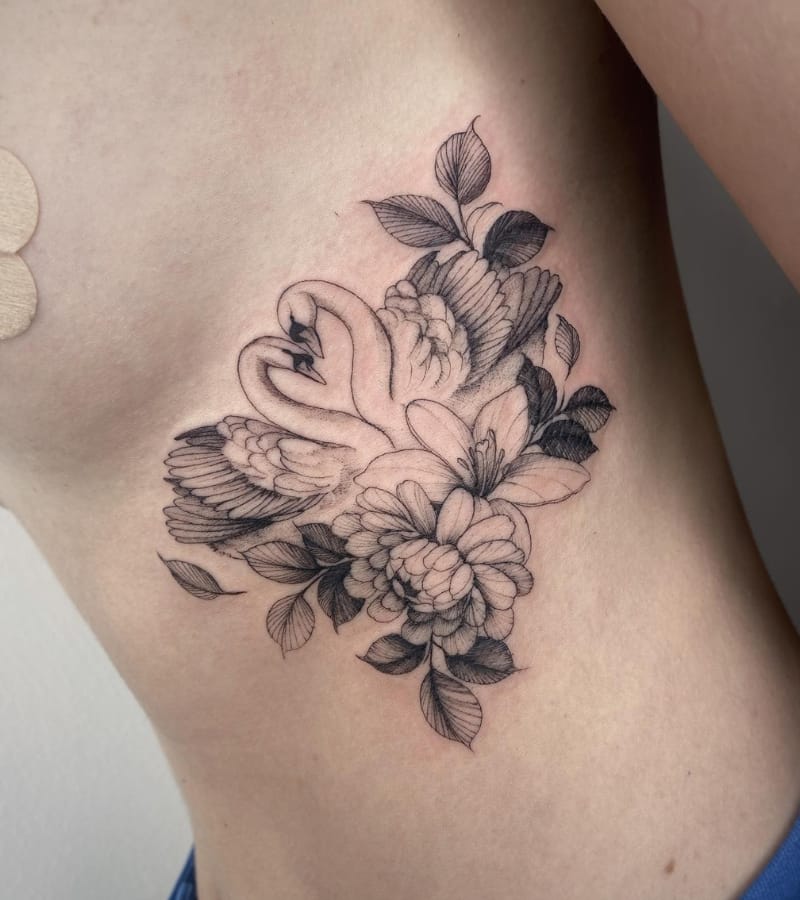 @birdsofparadise.ink
27.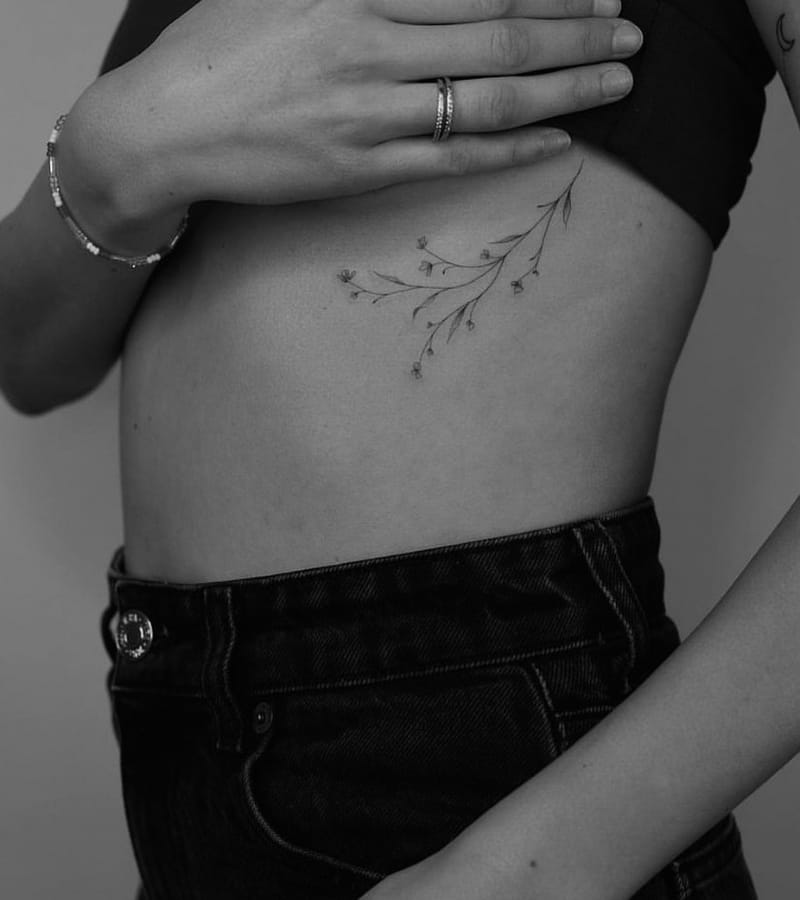 @siyabendacr
28.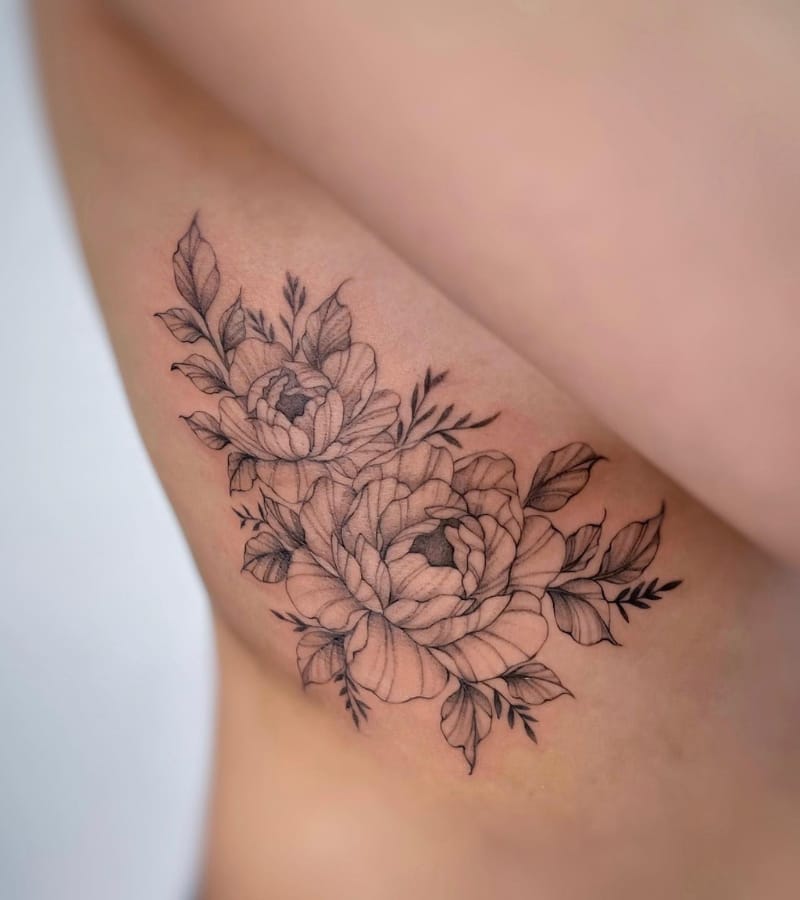 @averie.inks
29.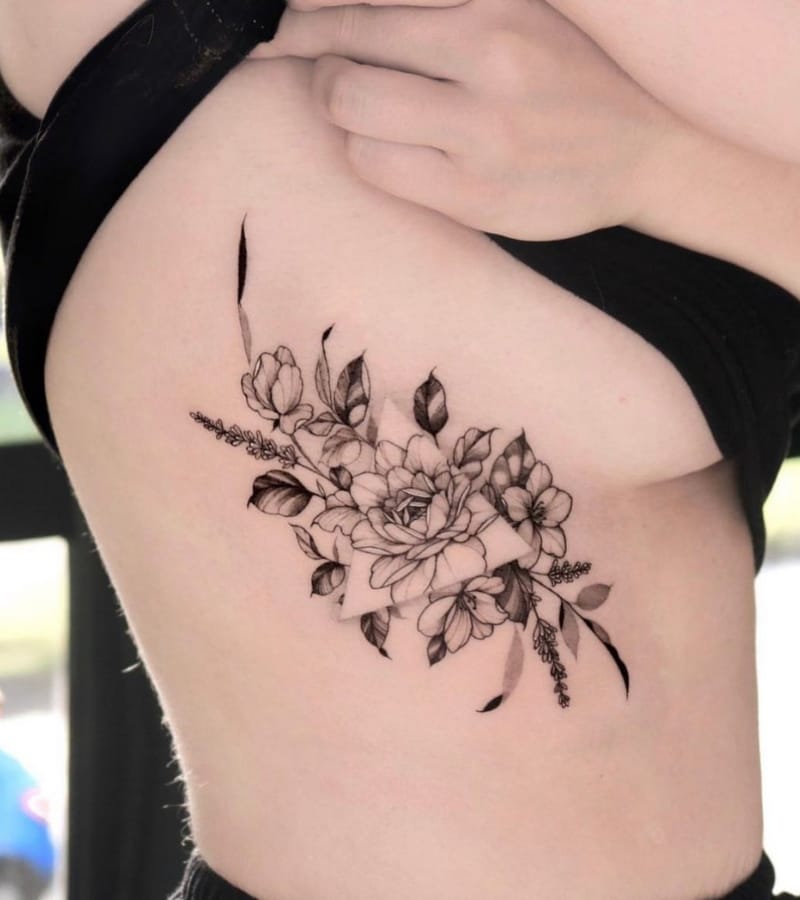 @ink_avenue
30.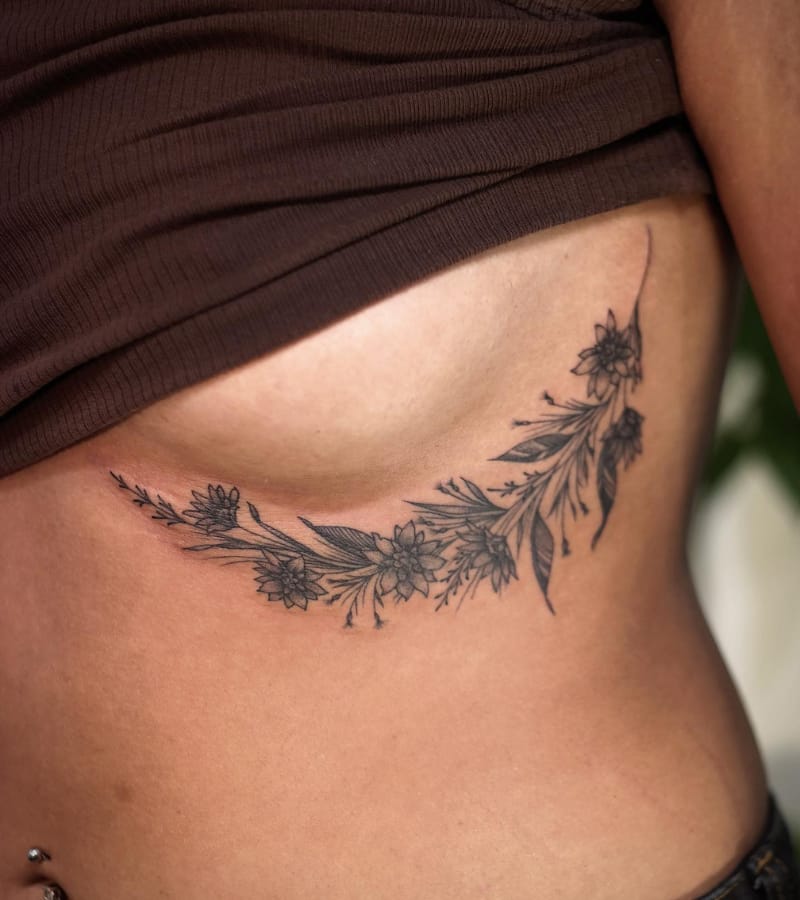 @vvstattoo
In conclusion, flower tattoos on ribs can be a beautiful and meaningful way to express oneself through body art. With a variety of flower options and placement possibilities, there are endless ways to customize a flower tattoo to fit your individual style and preferences.
Whether you choose a small and delicate design or a bold and colorful statement piece, a flower tattoo on your ribs is sure to make a lasting impression. As with any tattoo, it's important to carefully consider the design and placement before getting inked, and to work with a reputable and experienced tattoo artist.
With proper care and attention, a flower tattoo on your ribs can be a stunning addition to your body art collection.