If you're looking to add an enchanting touch to your nails, jellyfish nail art is the way to go. This captivating design draws inspiration from the mesmerizing creatures of the sea, giving your nails an ethereal, underwater beauty.
In this article, we will explore the world of jellyfish nail art, from basic designs to advanced techniques, and even some unique ideas to make your nails stand out.
What is Jellyfish Nail Art?
Jellyfish nail art is a creative and artistic way of transforming your nails into captivating underwater scenes. The design often features a combination of soft colors, iridescent elements, and intricate details to mimic the elegance of jellyfish. When done right, jellyfish nail art can make your nails appear as if they were dipped in an oceanic dream.
Unique Jellyfish Nail Art Ideas
Ready to make a splash with your nail art? Here are some unique jellyfish nail art ideas to inspire you.
Tropical Vibes – Embrace the colors of a tropical paradise with a mix of bright oranges, yellows, and corals. Add tiny seashells or palm tree decals to complete the beachy vibe.
Neon Glow – Stand out in the dark with neon jellyfish nail art that glows under UV light. Perfect for a night out or a glow-in-the-dark party.
Ocean Depths – Capture the mysterious allure of the ocean depths by incorporating dark blues, purples, and blacks. Add some shimmery elements to mimic the bioluminescence of deep-sea creatures.
Holographic Magic – Give your jellyfish nail art a futuristic touch with holographic nail polishes. Watch your nails change colors as they catch the light, creating a magical effect.
1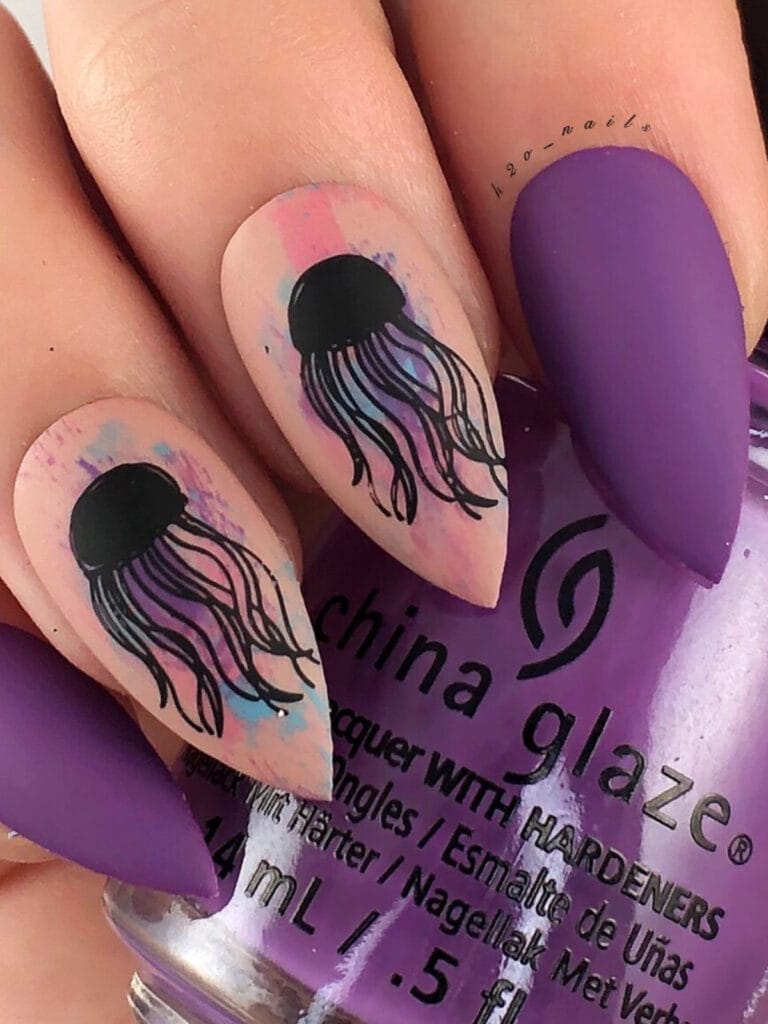 @a.polishedstateofmind
2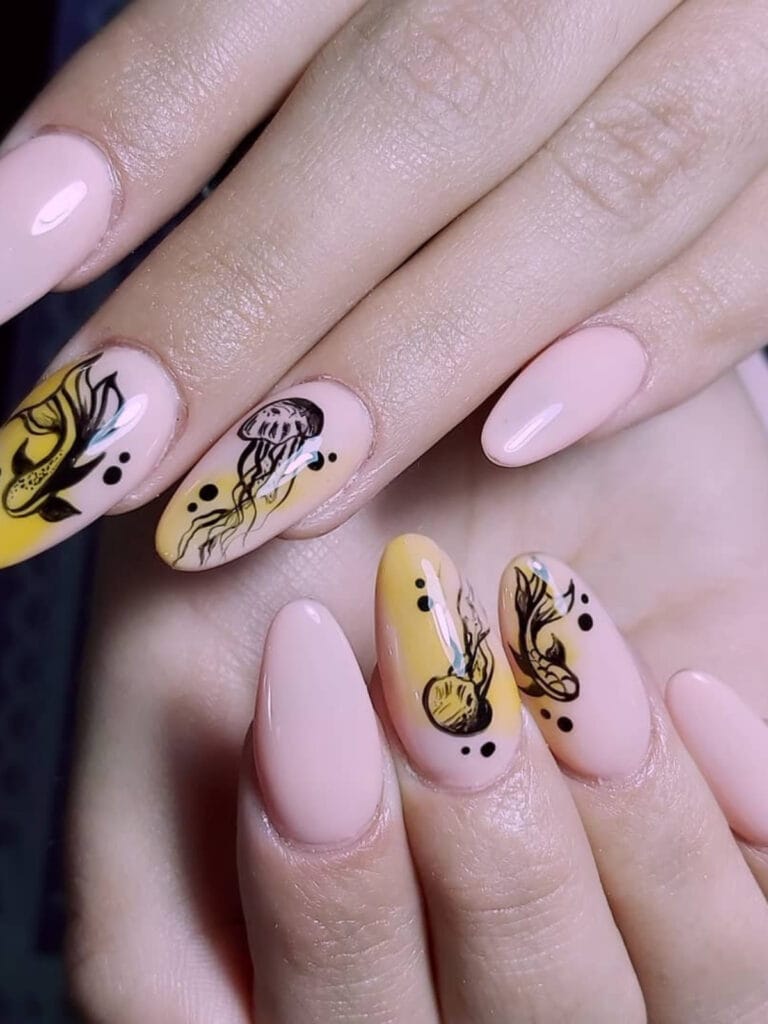 @solovinas
3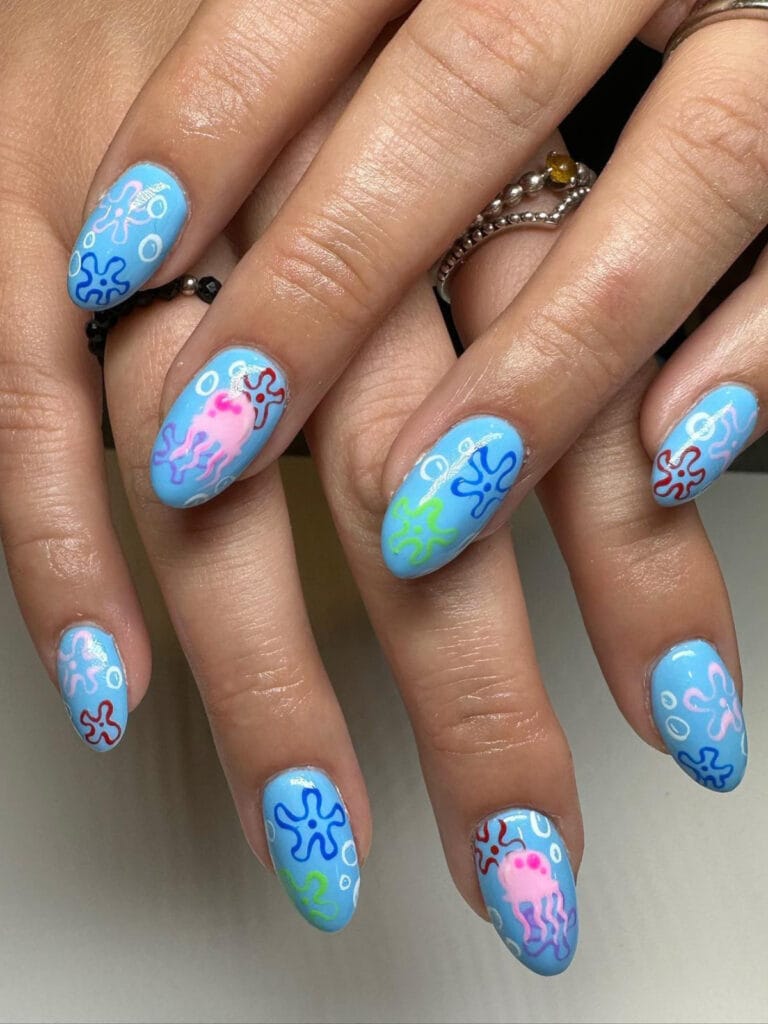 @glambygladys_
4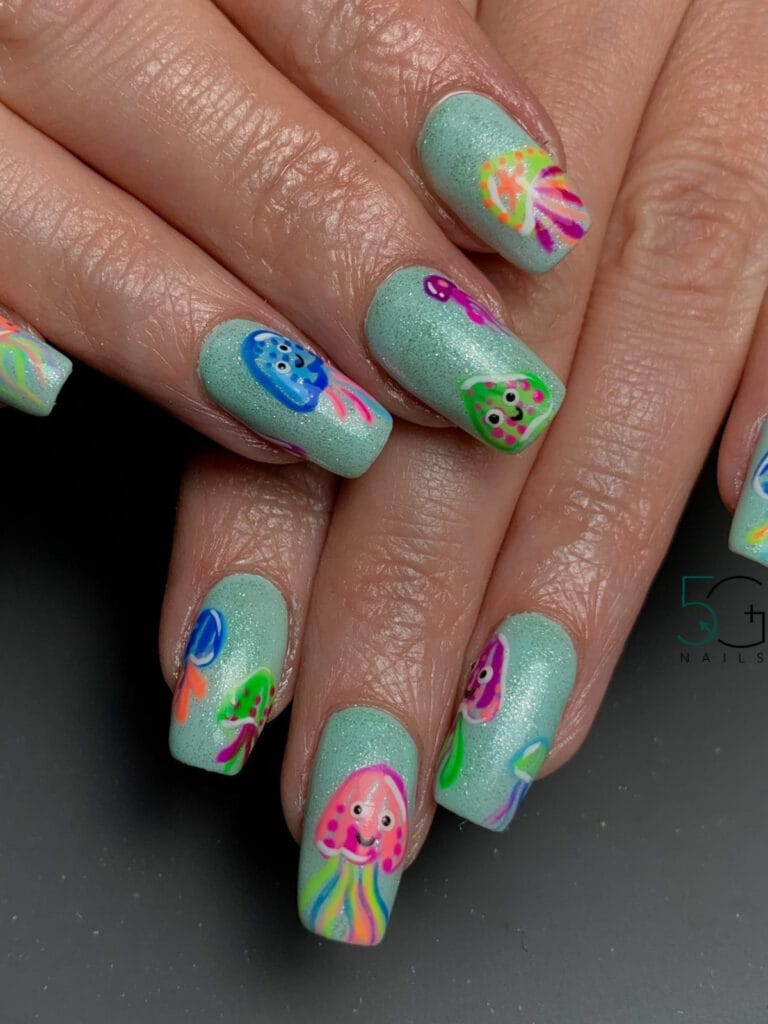 @5gnails
5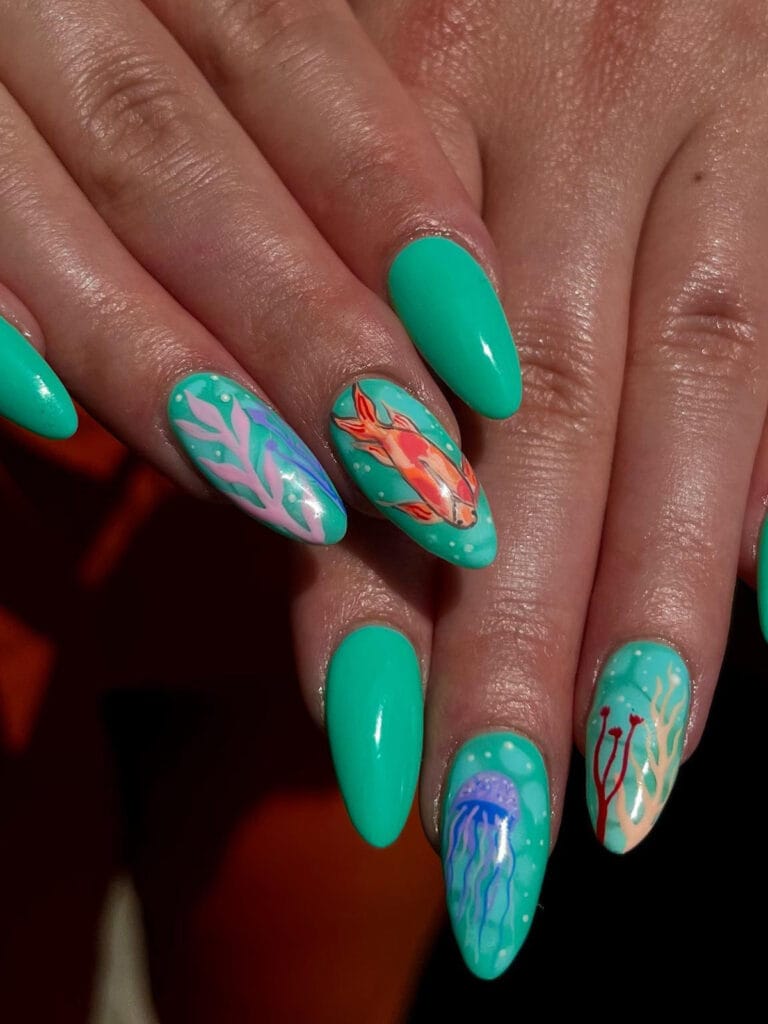 @blackbox_nailcraft
6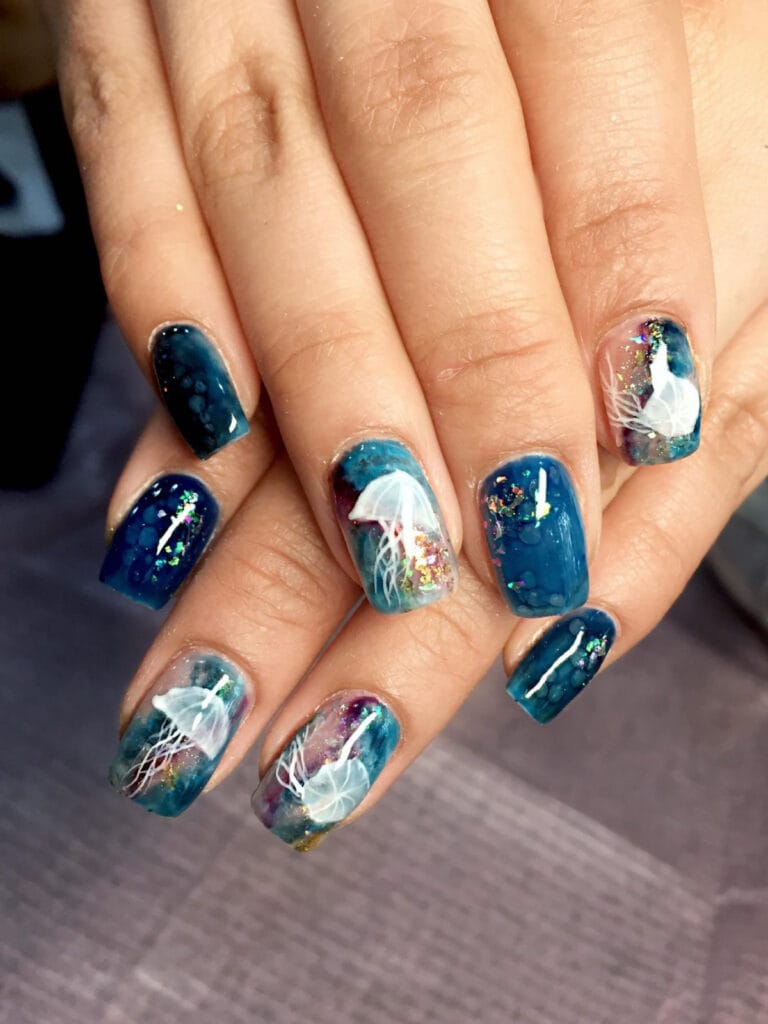 @solovinas
7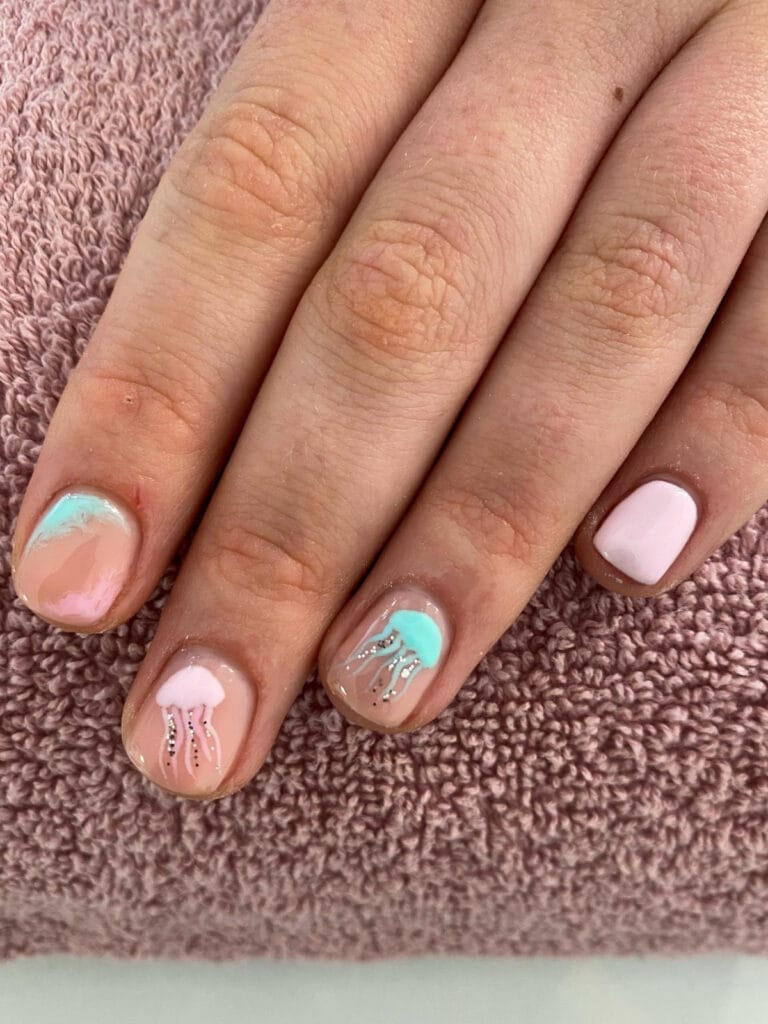 @hollycaprissenails
8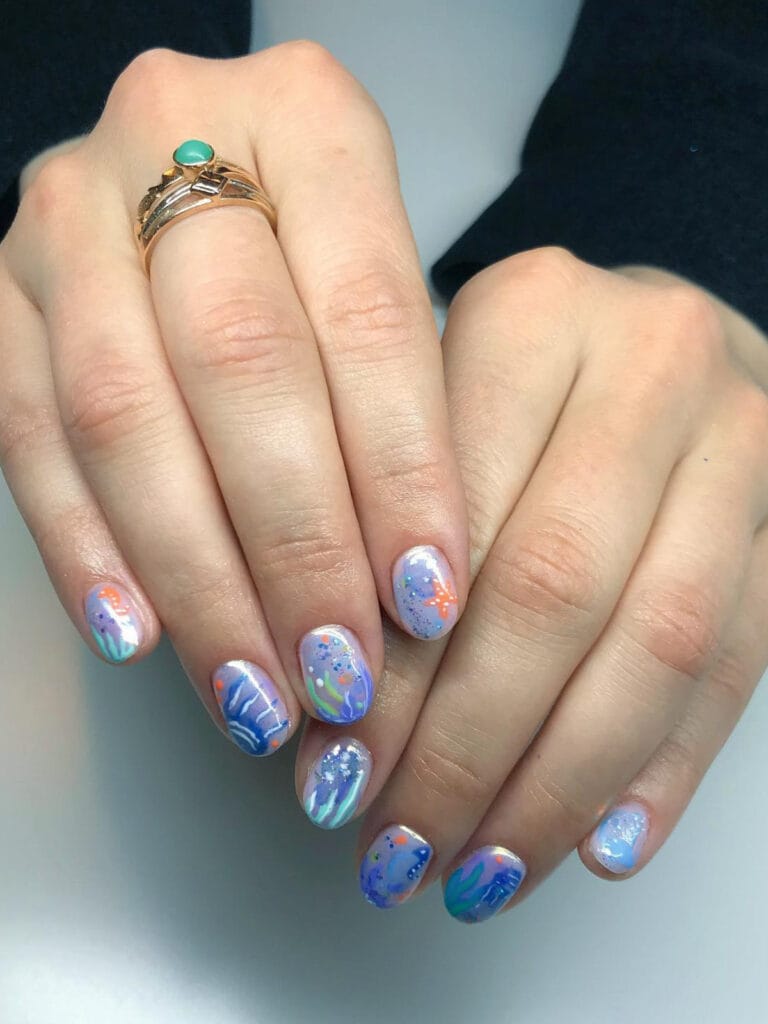 @nailsknowhow
9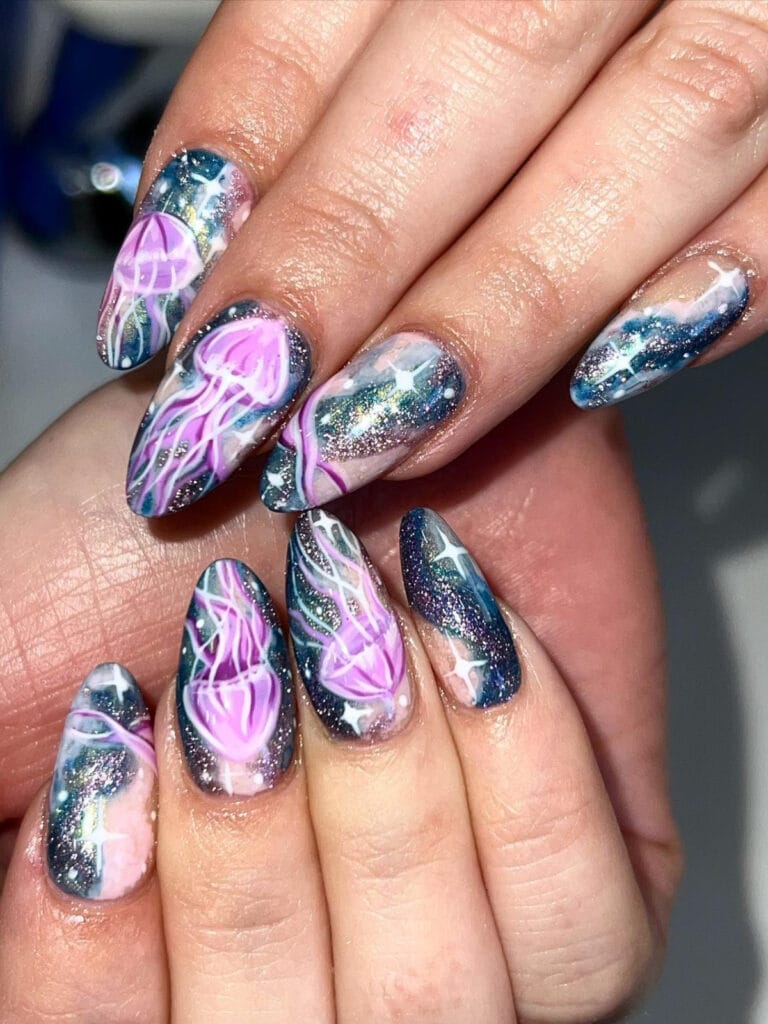 @nail_by_bob
10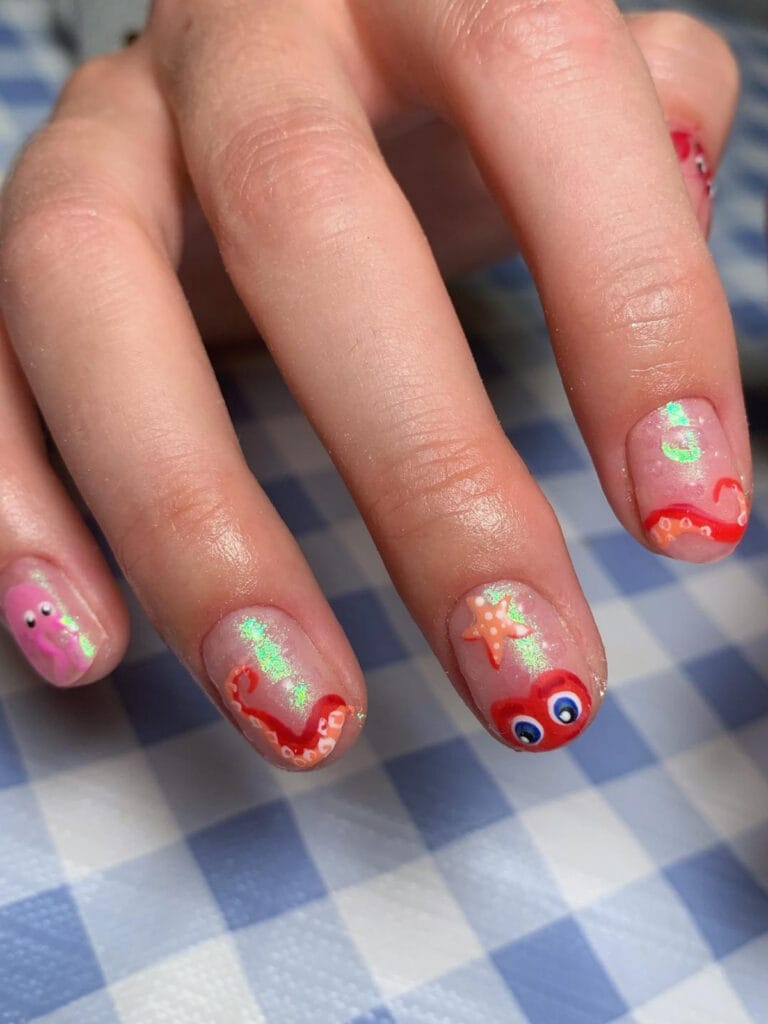 @geebee.nails
11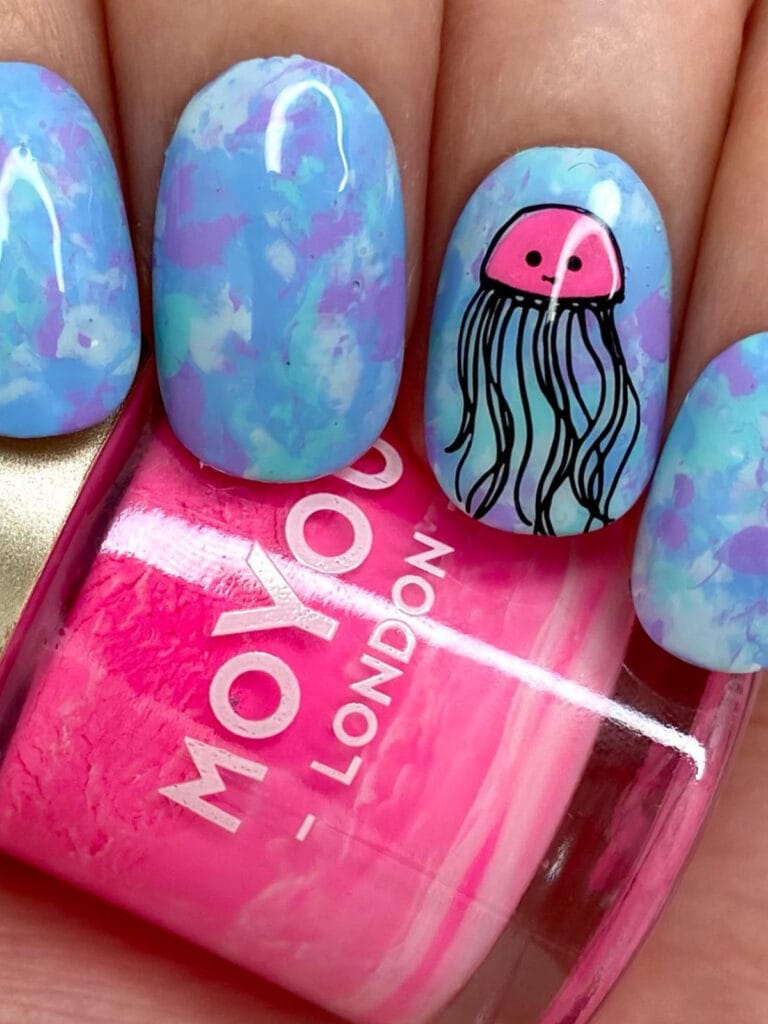 @nailart.by.danni
12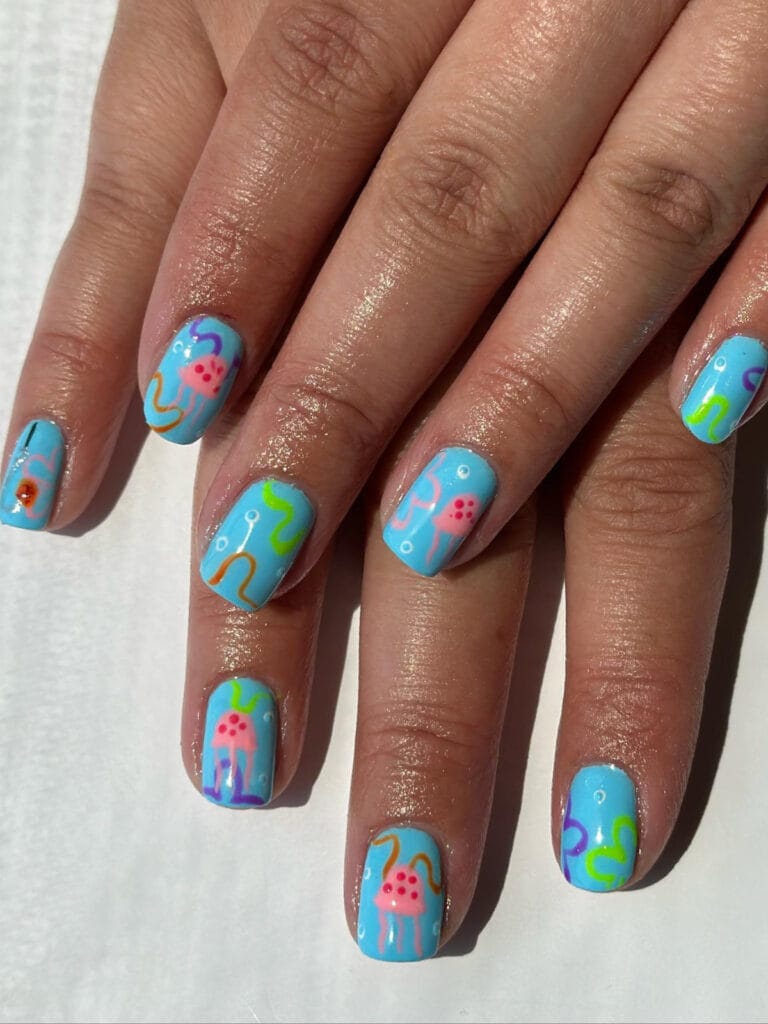 @missb.nails
13
@clawthentic
14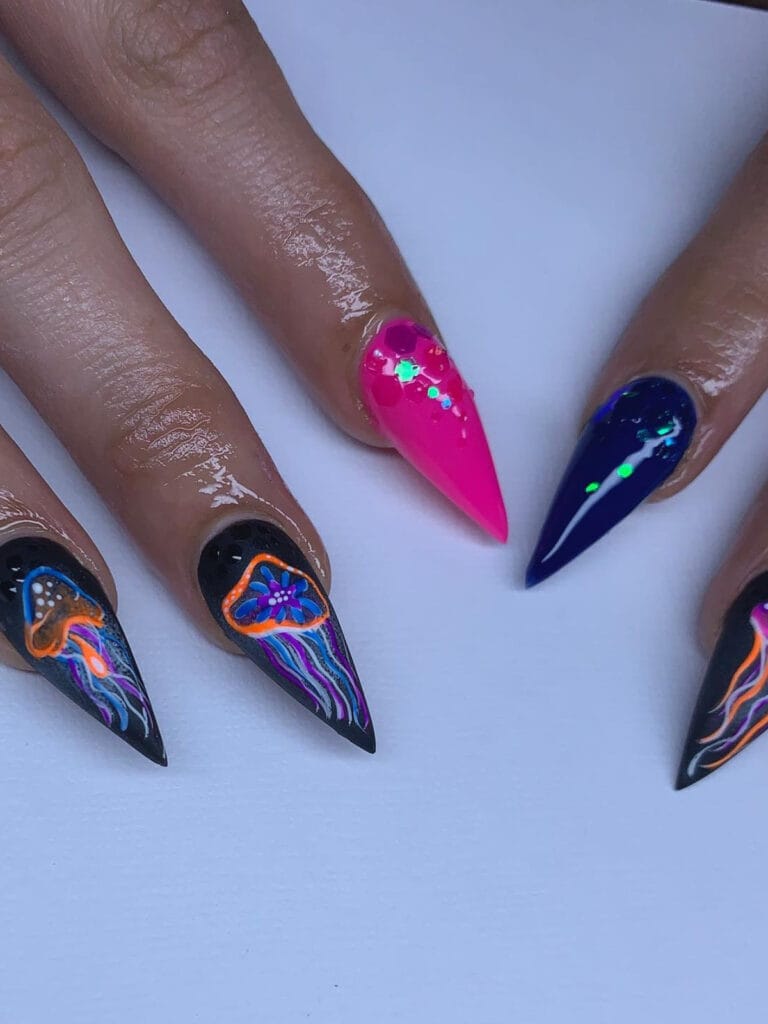 @naominails12
15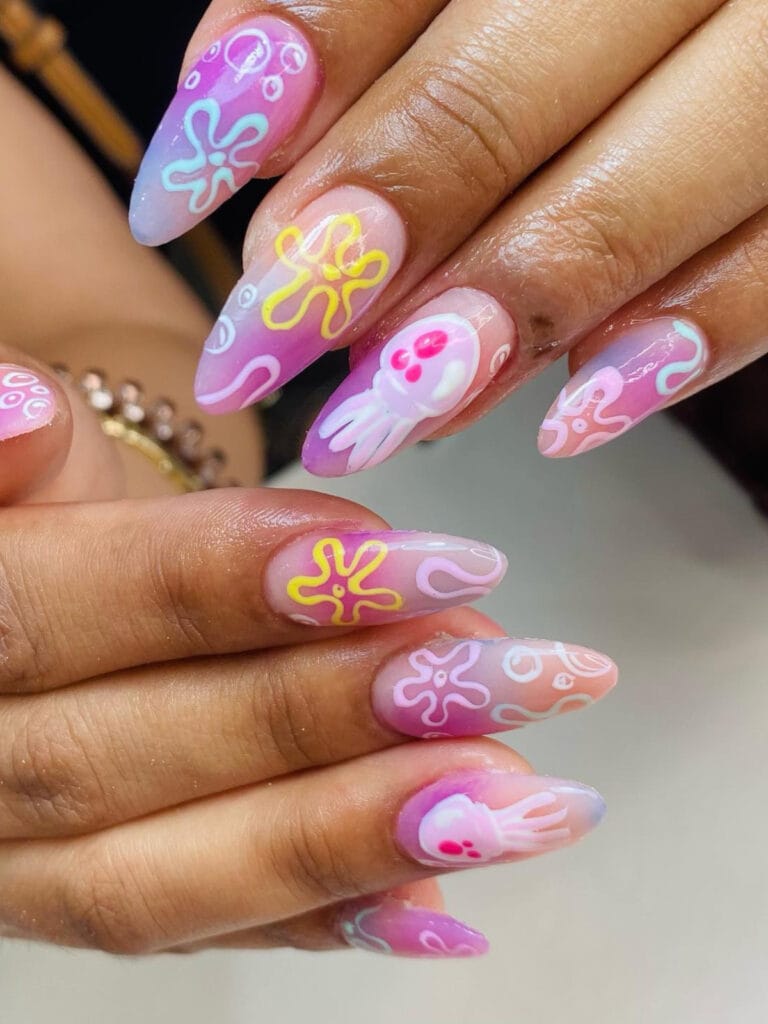 @nailed_0n
16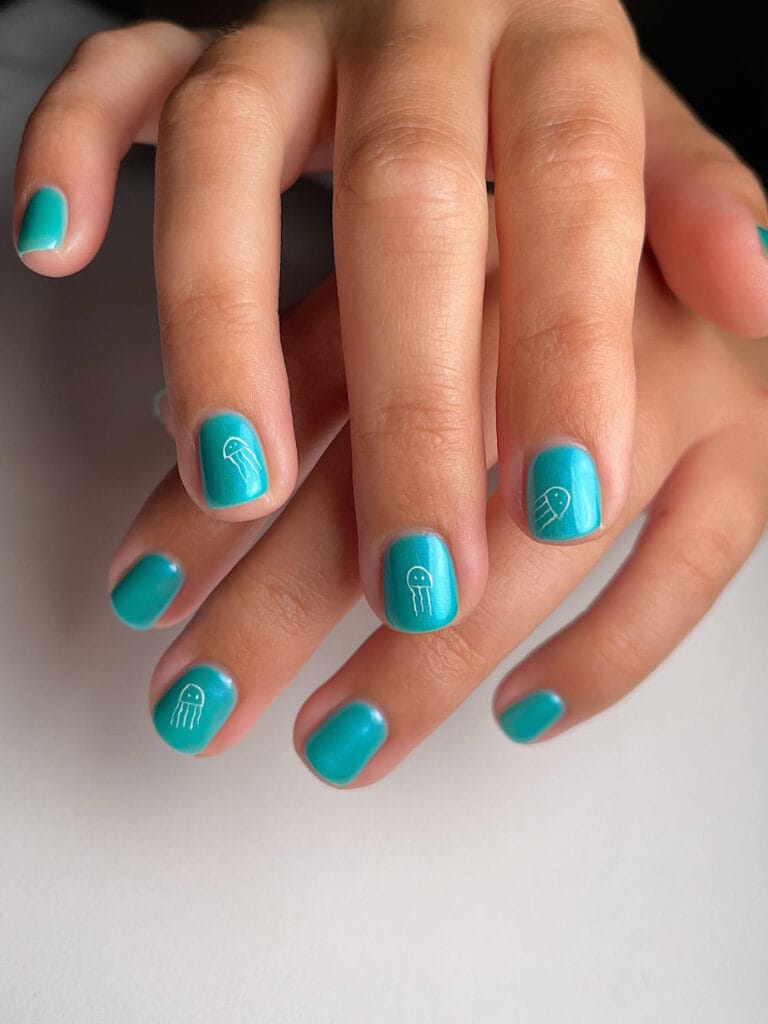 @studiobarinails
17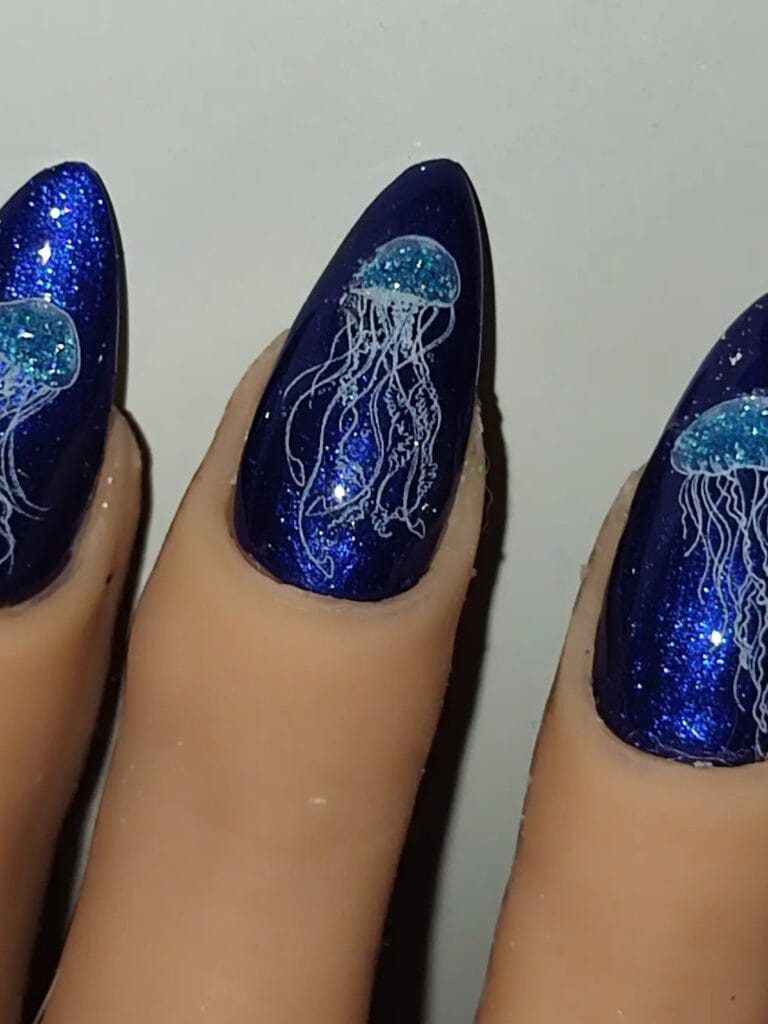 @nancys.nailcorner
18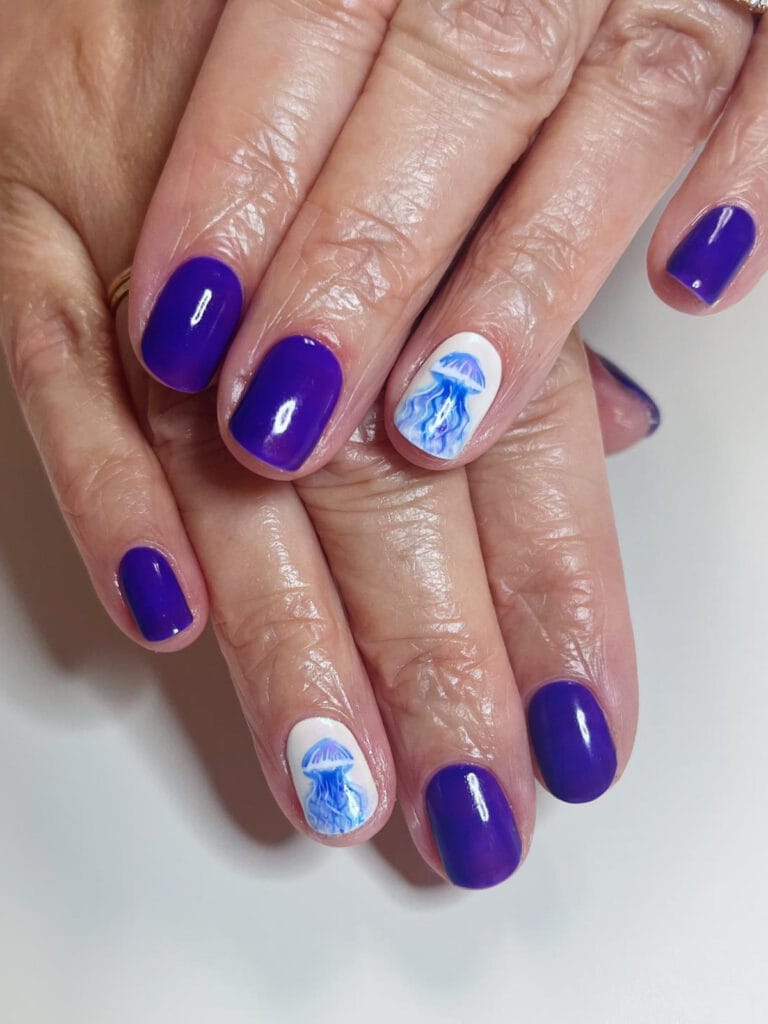 @painted.by.ashh
19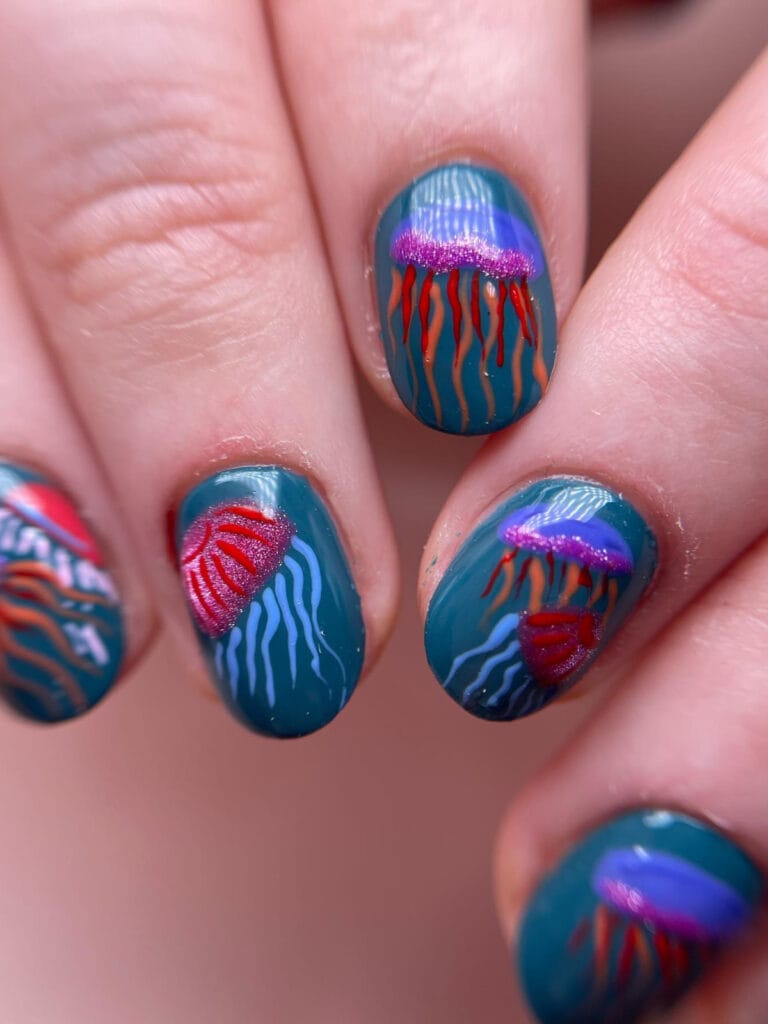 @blushnailartist
20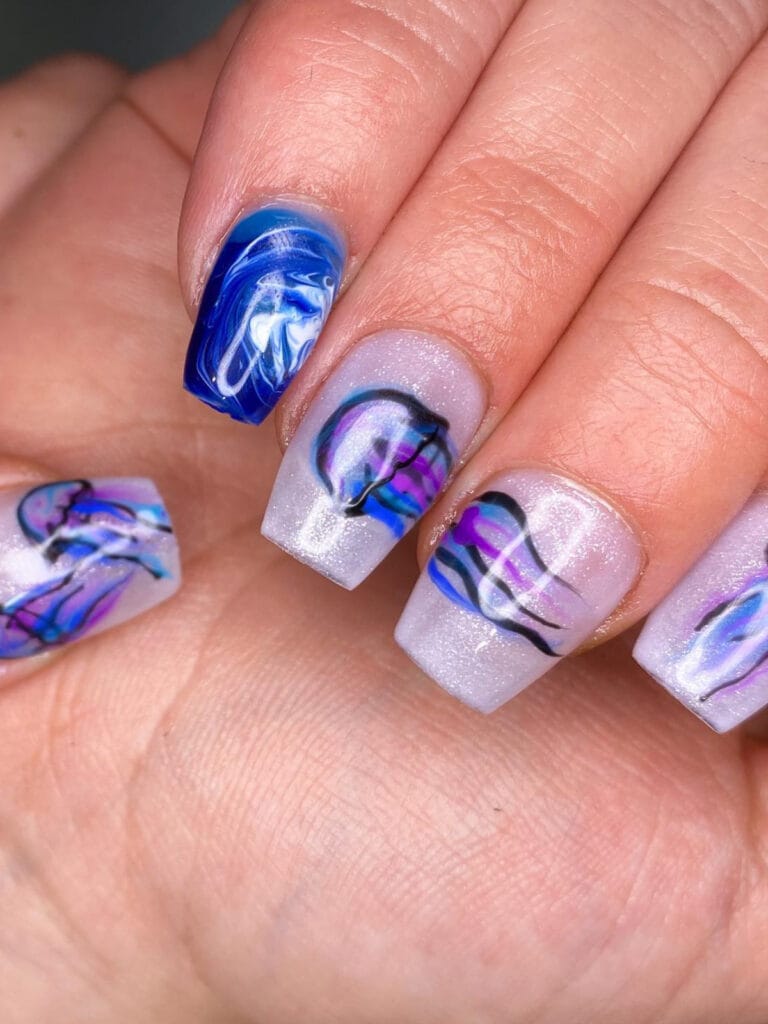 @clawanddagger
21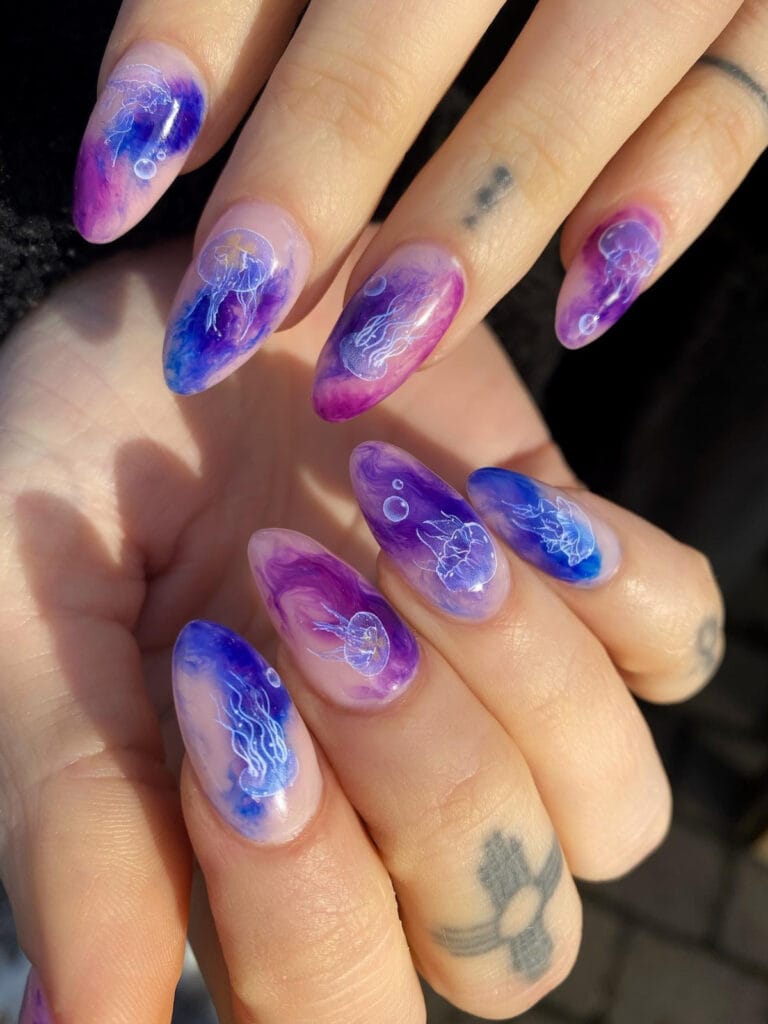 @nailsbyfrikiki
22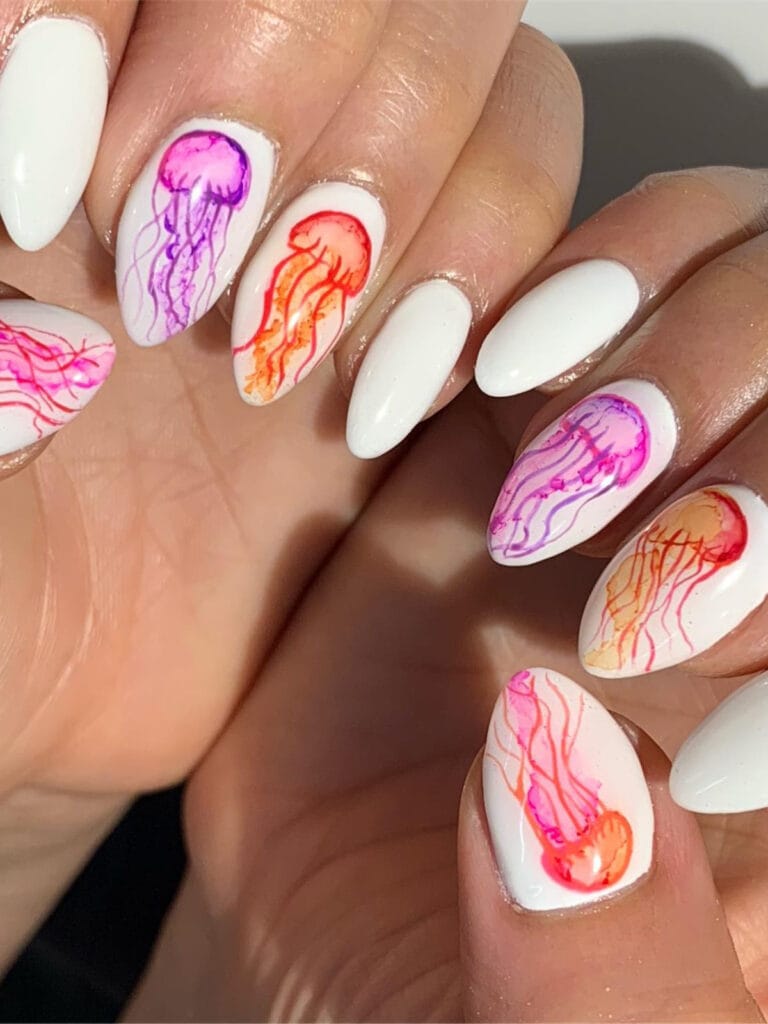 @sweetandsavvynails
23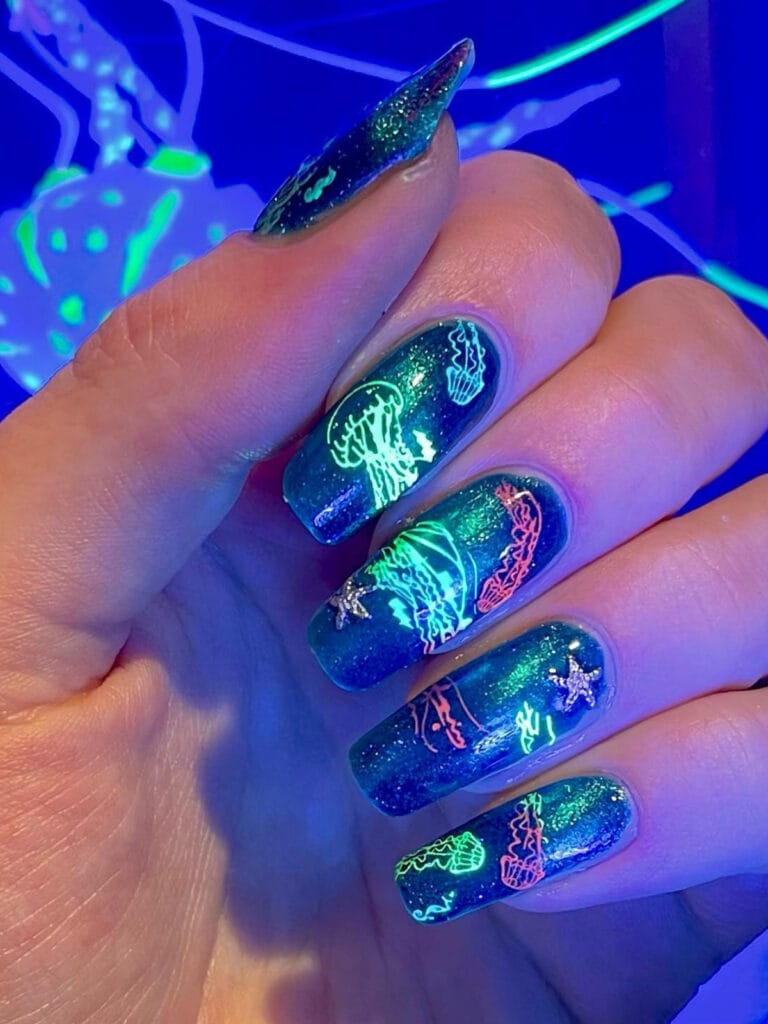 @madly_creative_nails
24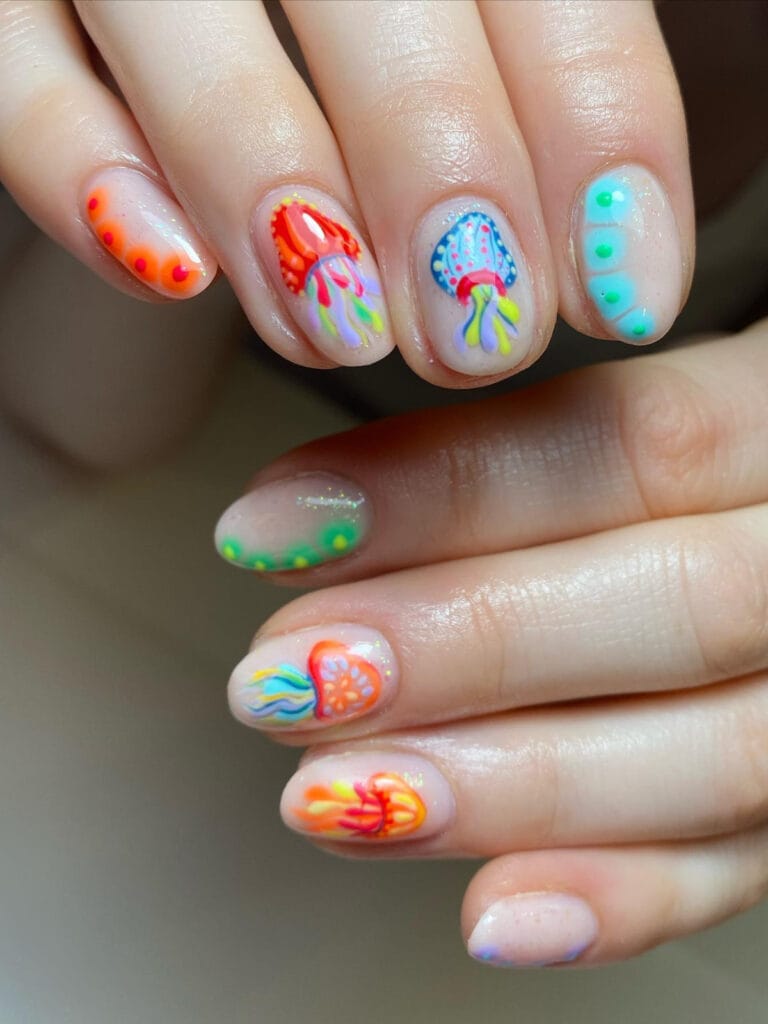 @_gelsbymegs
25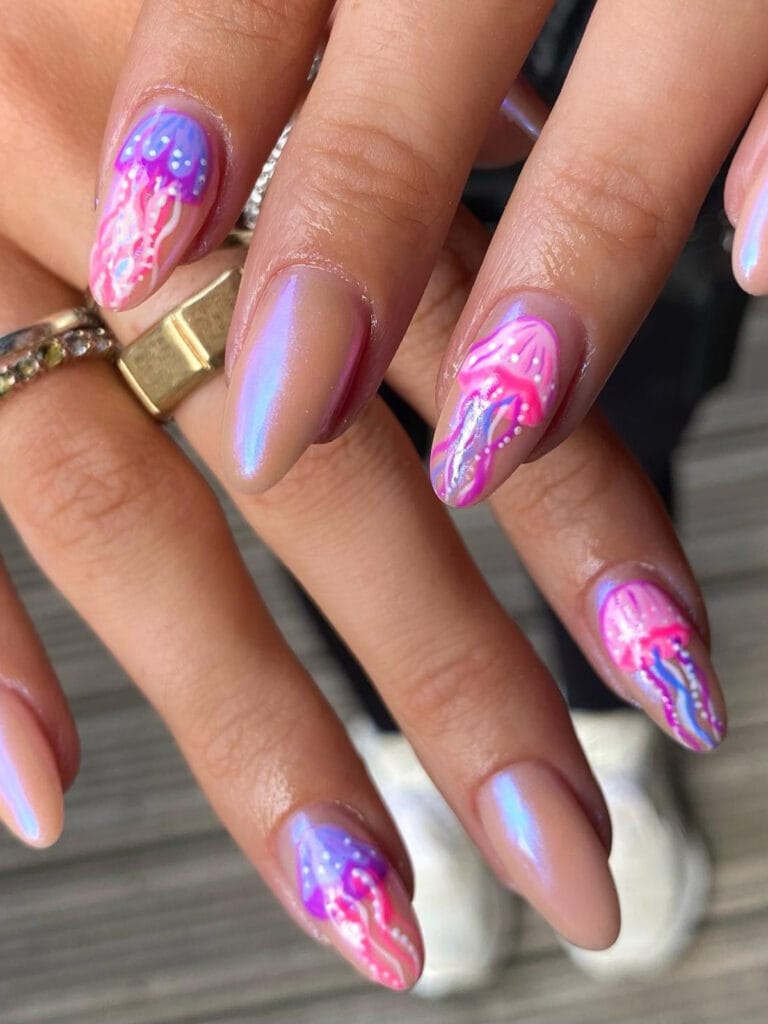 @illustrated_nails
26
@becca_does_nails_
27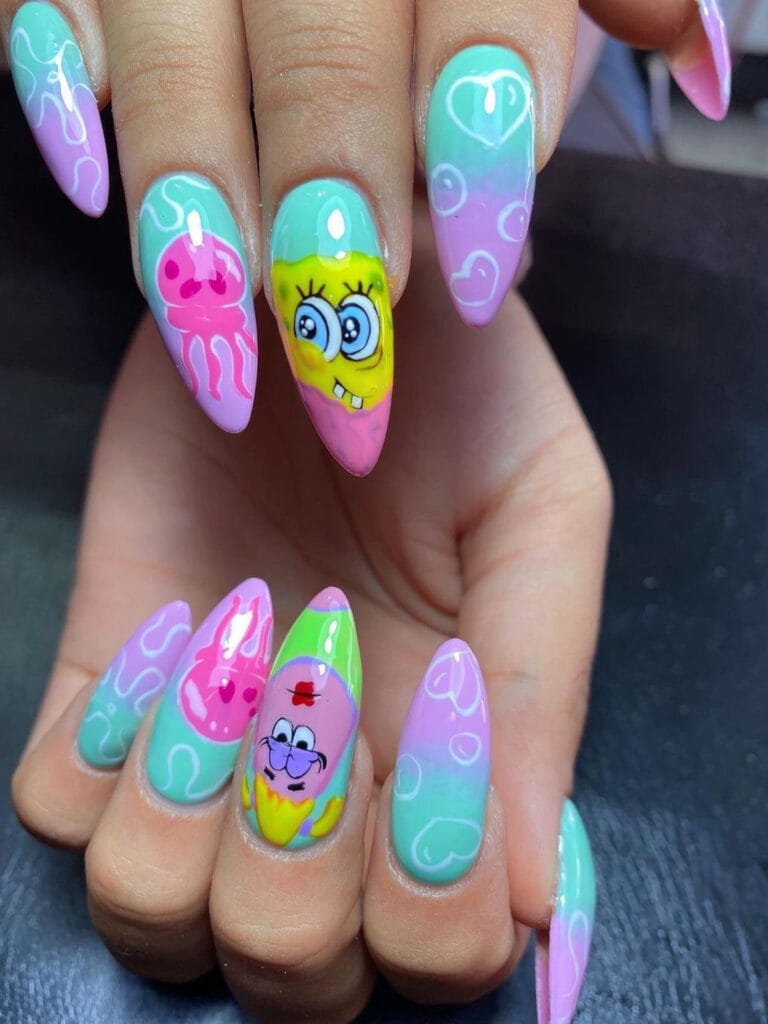 @becca_does_nails_
28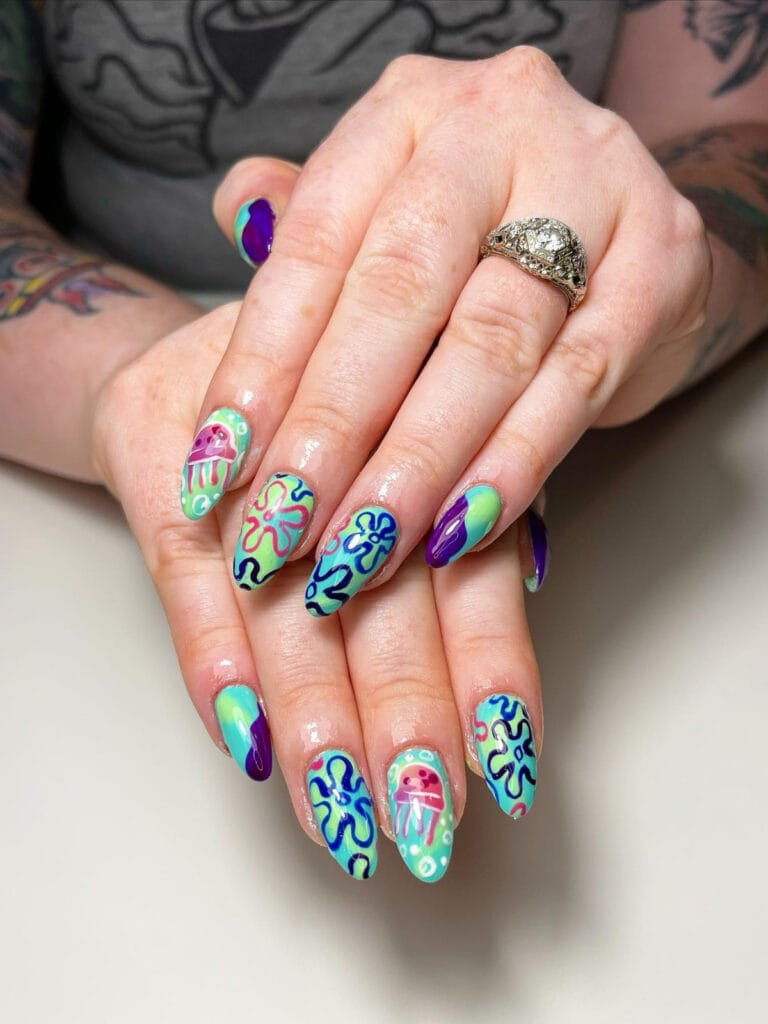 @becca_does_nails_
29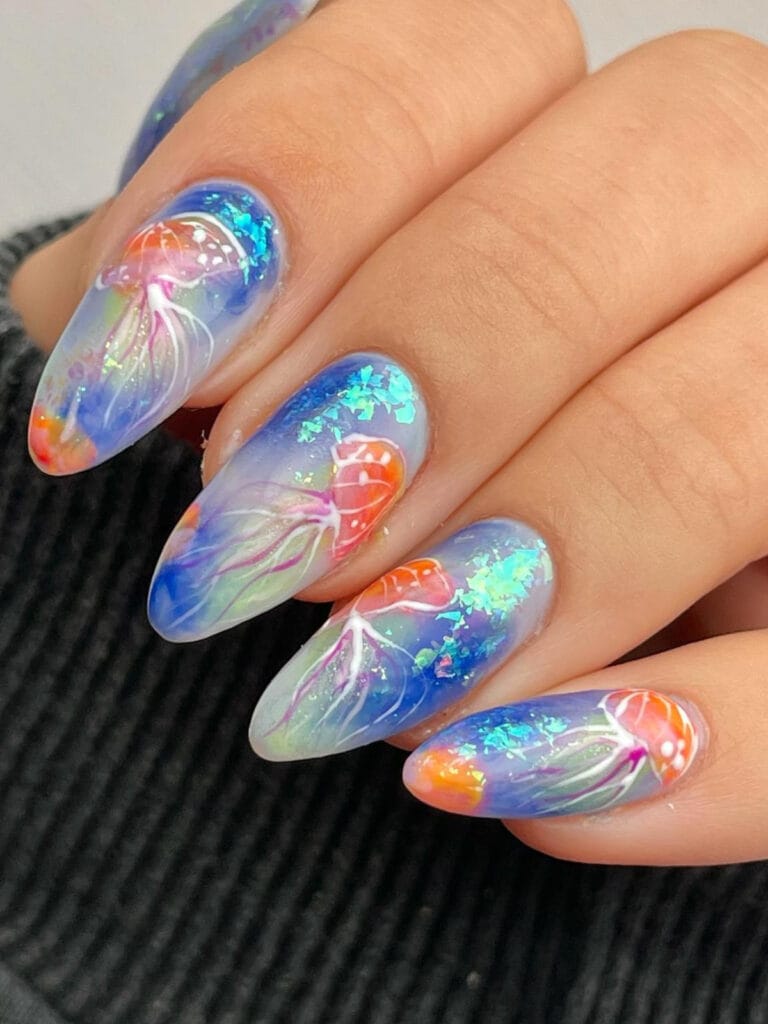 @nailsbylaz
30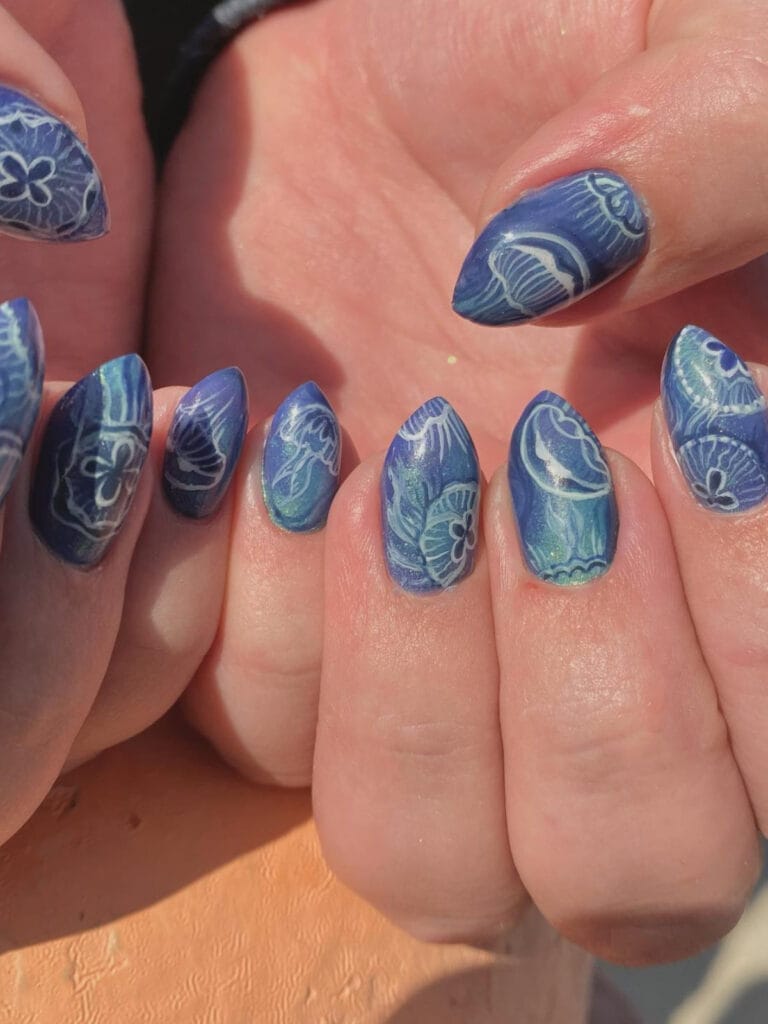 @pouncing.paws
31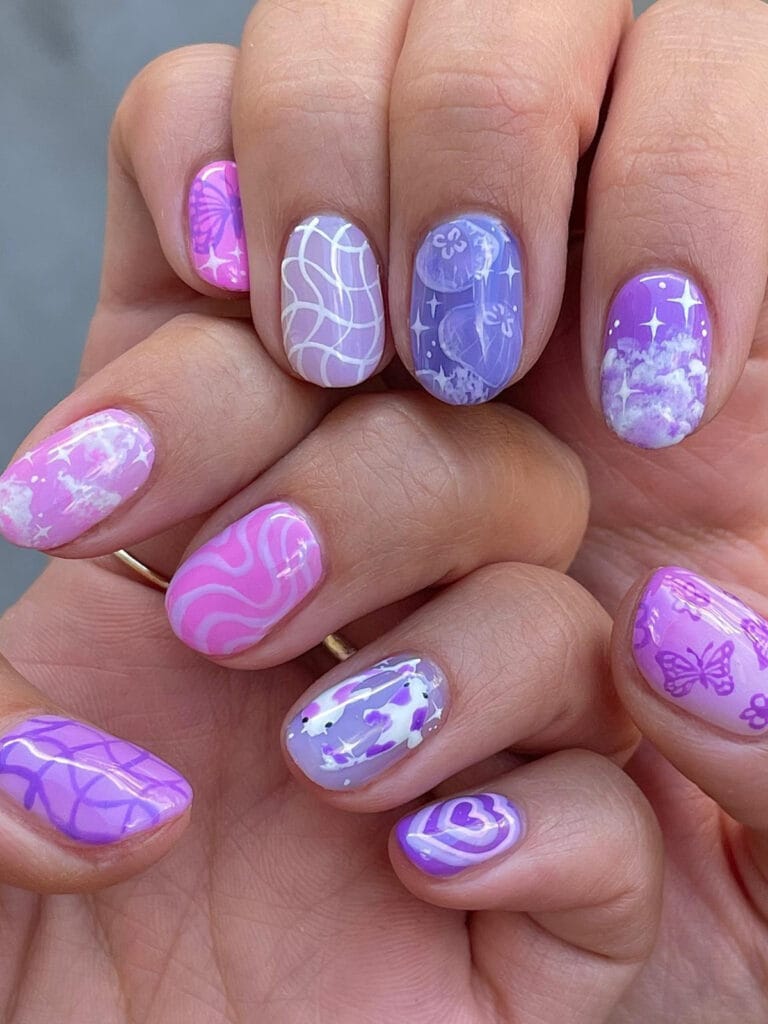 @pouncing.paws
32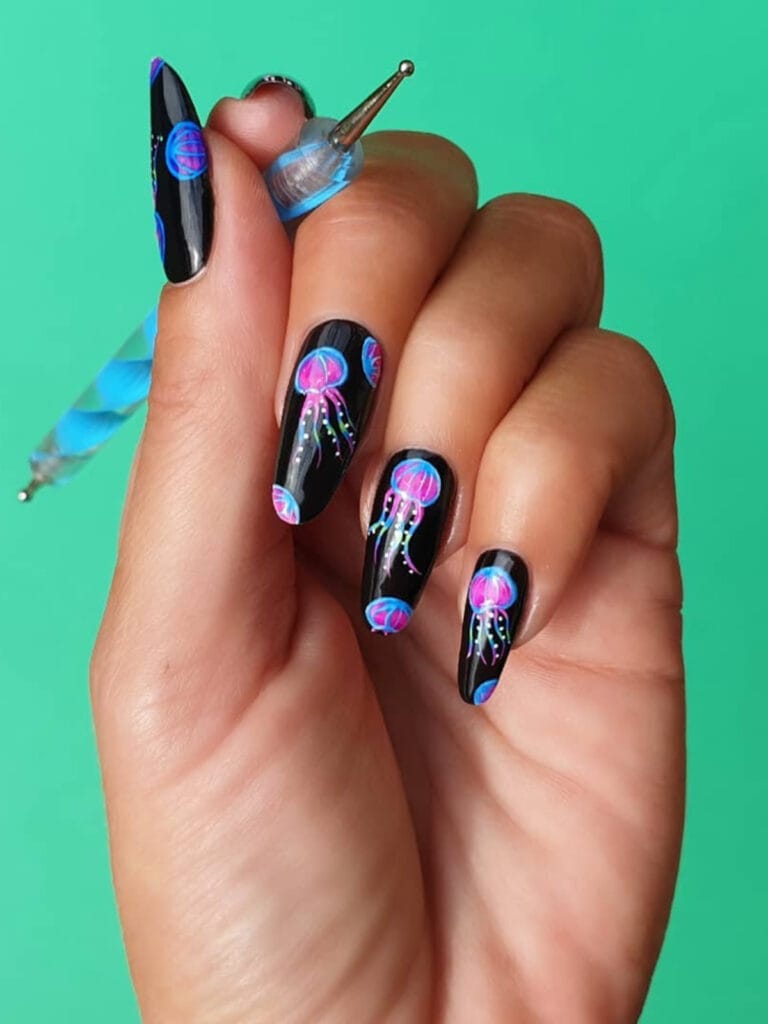 @hotglossnails
33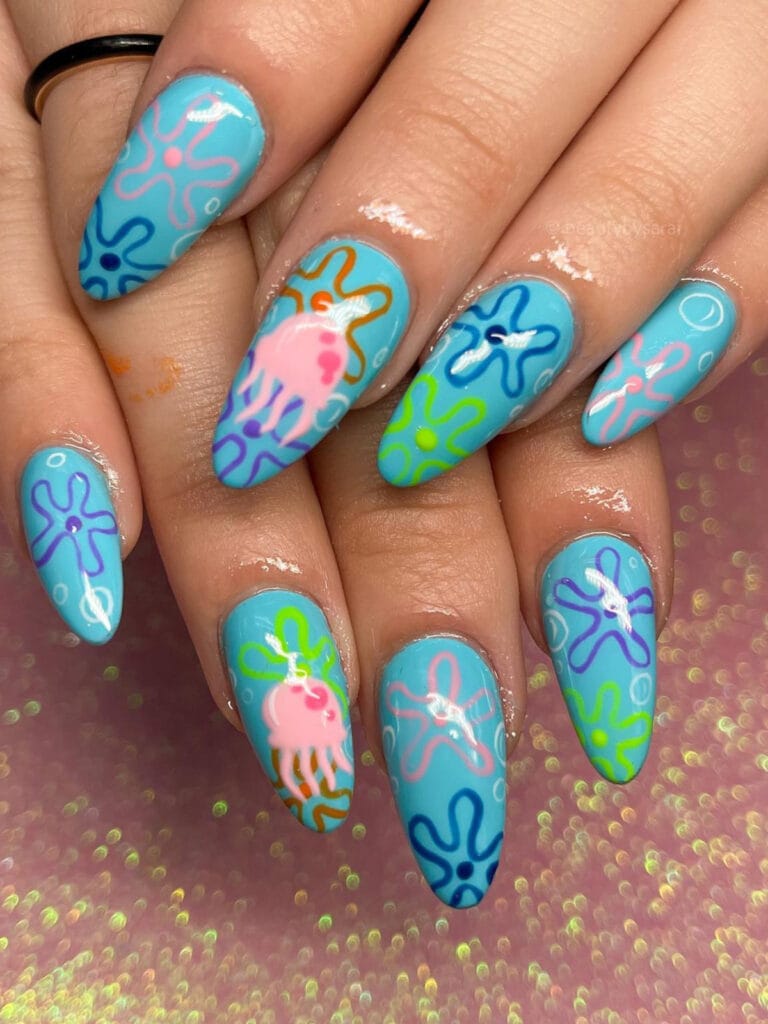 @hotglossnails
34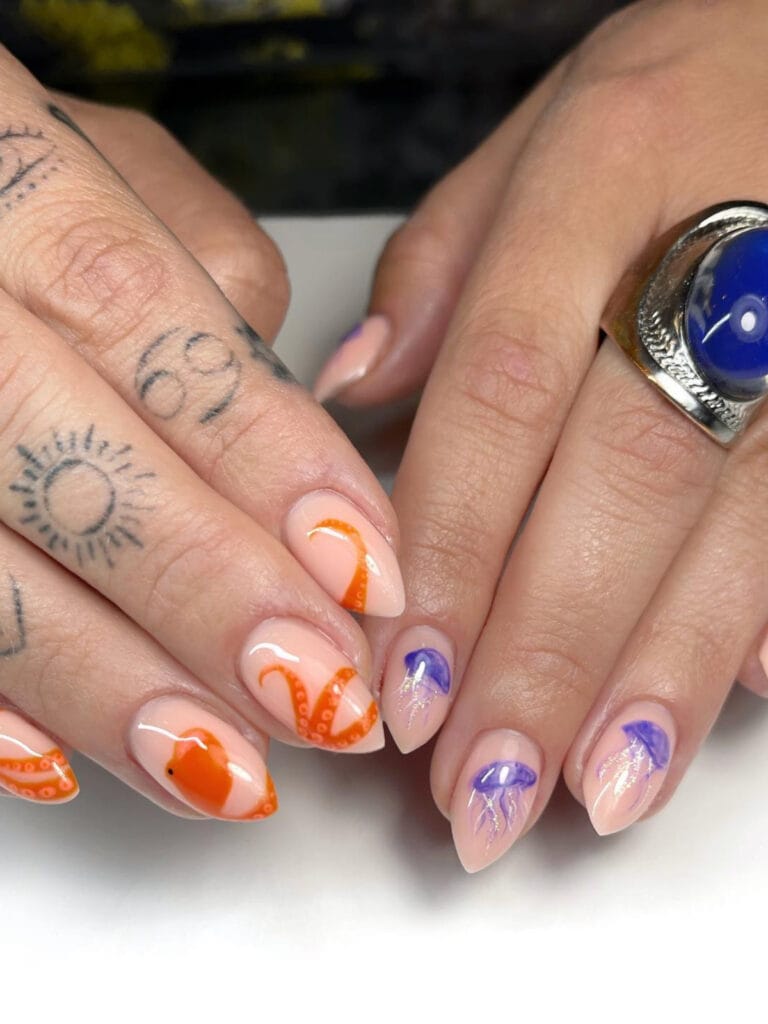 @nailsbykrystle
35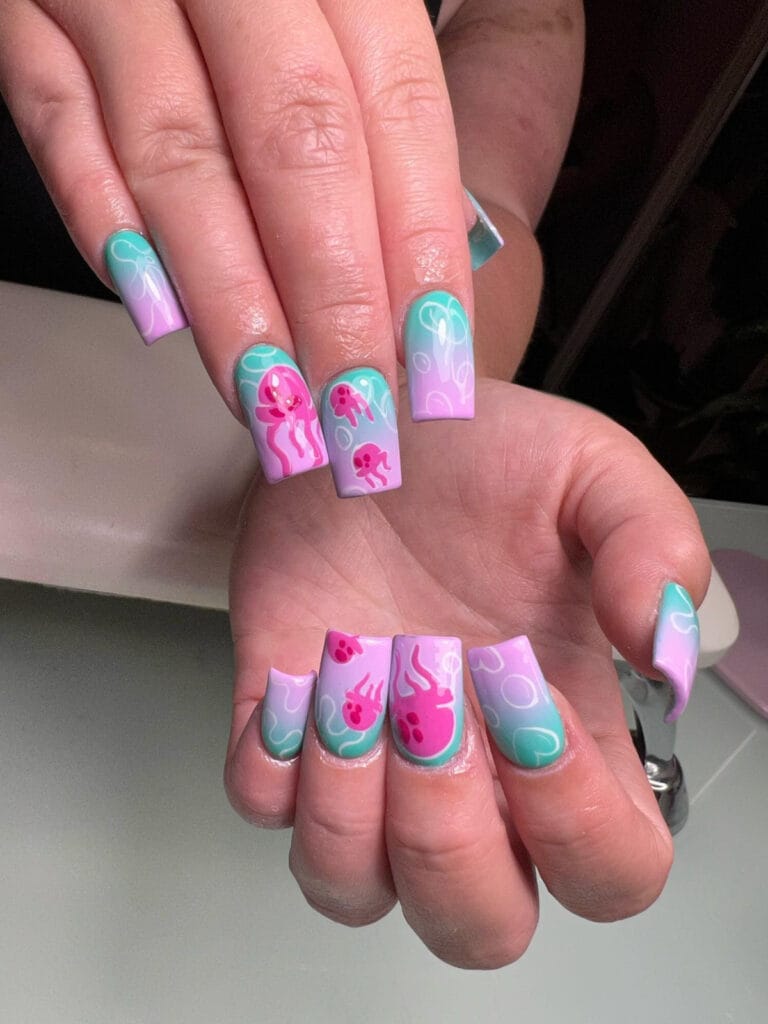 @nailsbykrystle
36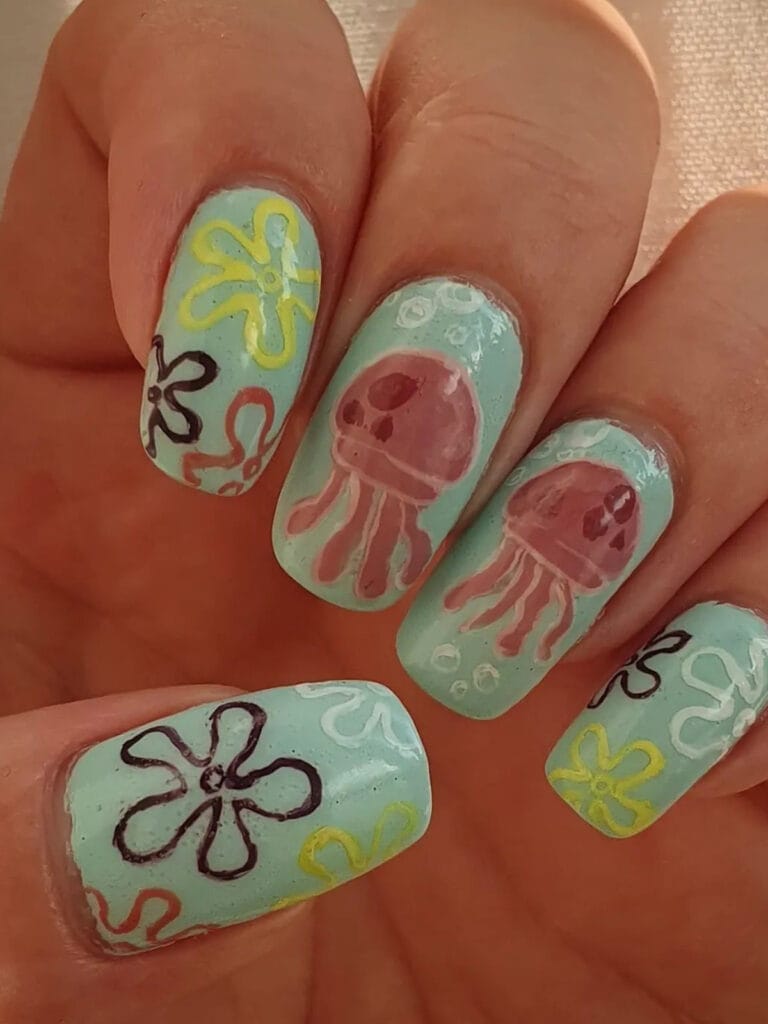 @martinymanicures
37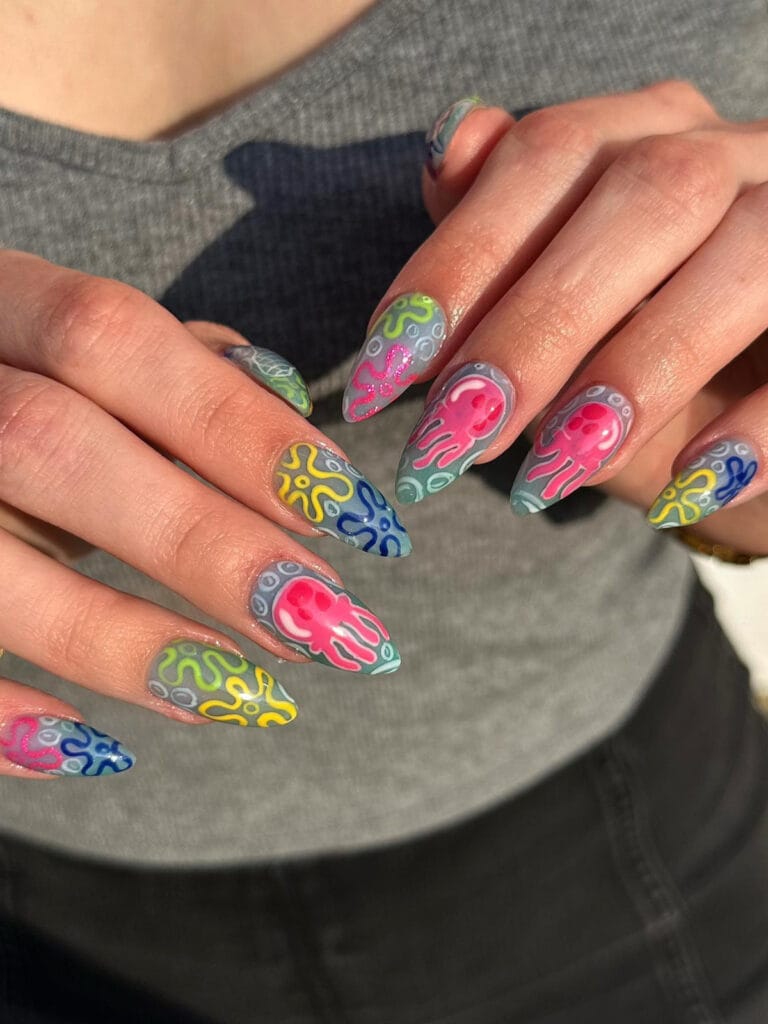 @doeeyednails
38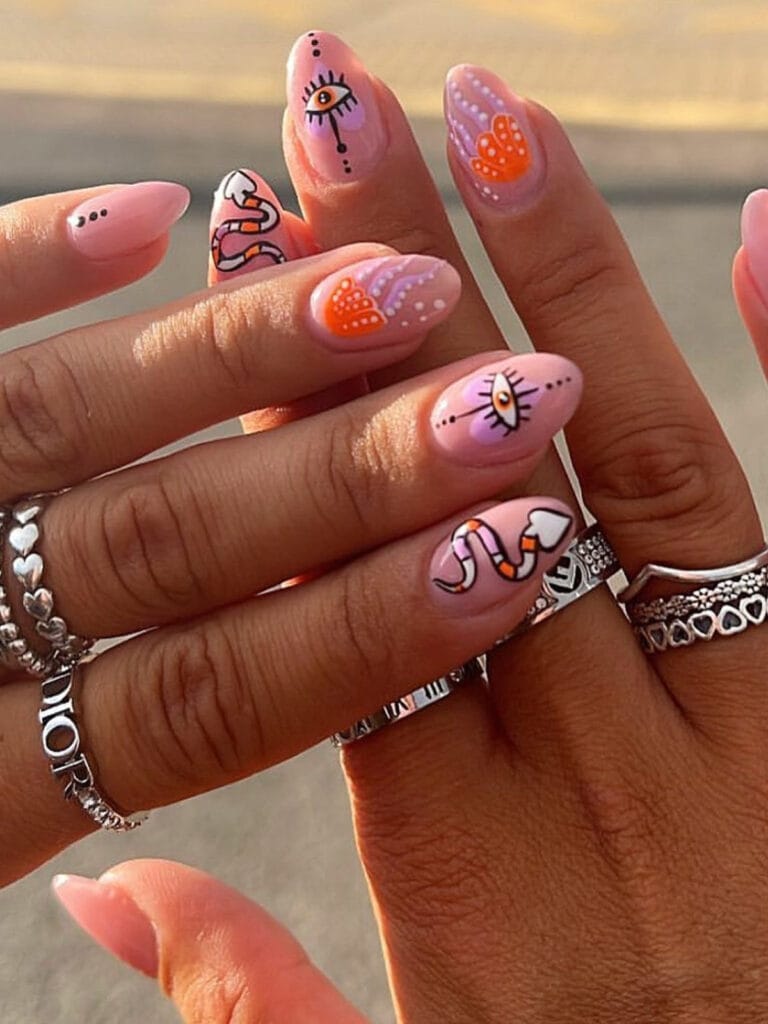 @popbeautynorwich
39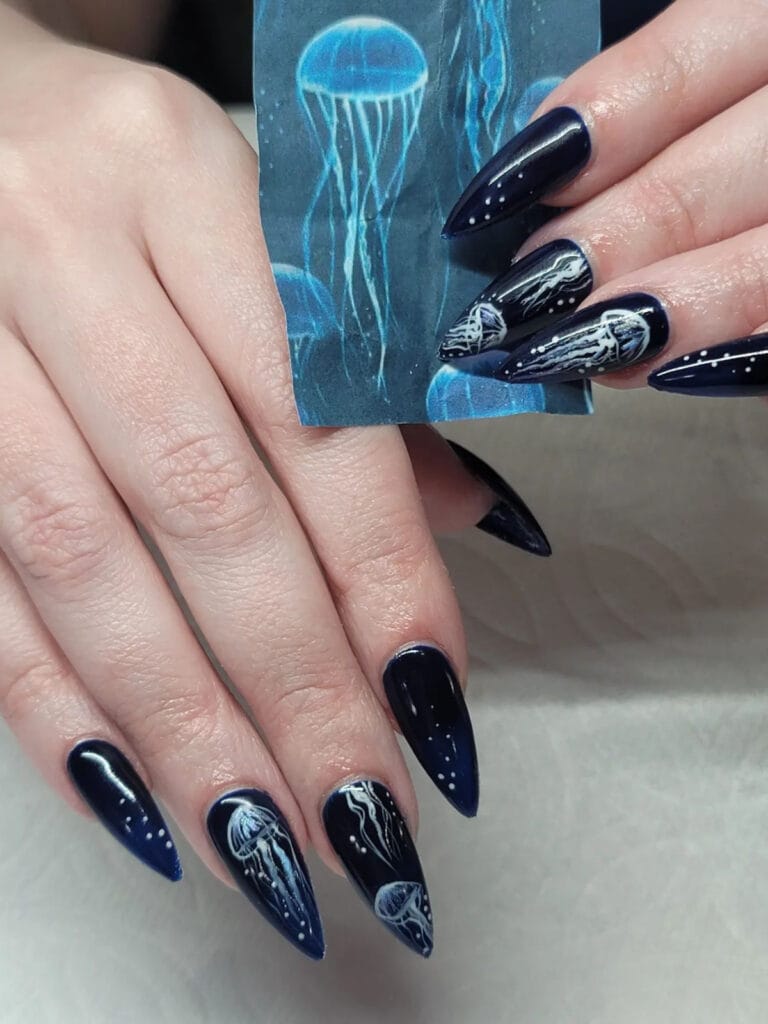 @popbeautynorwich
40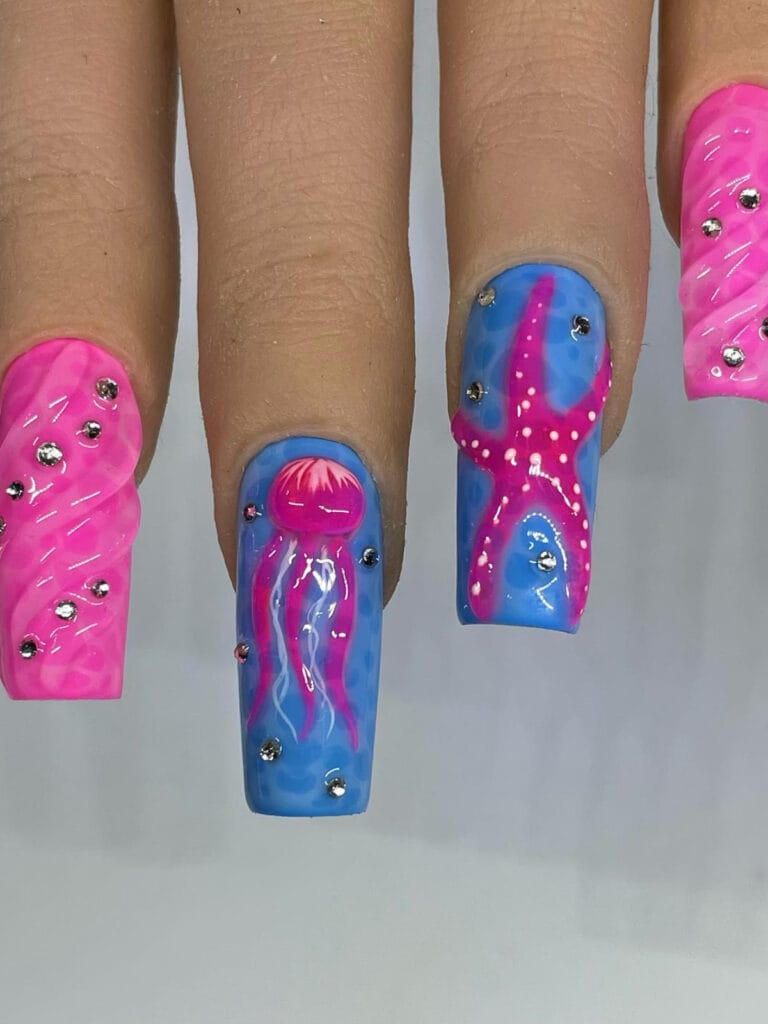 @nailedbyraymie
Jellyfish nail art is a delightful way to express your creativity and showcase your love for the mesmerizing beauty of the sea. With various designs and techniques to choose from, you can customize your jellyfish nails to suit any occasion or mood. So, dive