In the world of body art, tattoos have become a popular form of self-expression. People get tattoos to commemorate special moments, express their identity, or simply for aesthetic reasons. One unique and meaningful type of tattoo that has gained popularity in recent years is the thumbprint tattoo.
This article explores the fascinating world of thumbprint tattoos, the art of preserving memories in ink.
Understanding the Concept
Thumbprint tattoos are a form of body art that involves replicating an individual's actual thumbprint onto their skin permanently. The process starts by taking an ink impression of the person's thumbprint, which is then transferred onto the desired body area using specialized tattooing techniques.
Each thumbprint tattoo is entirely unique, capturing the distinct patterns and loops of an individual's thumb impression.
Symbolic Significance
Thumbprints hold a deeply personal significance, representing one's individuality and identity. Getting a thumbprint tattoo is not just about the aesthetics but also about the emotional connection to the person whose print it is. These tattoos serve as a constant reminder of loved ones, creating an everlasting bond even when they are physically distant.
Placement Options
The versatility of thumbprint tattoos allows for multiple placement options on the body. Many individuals choose to have the thumbprint tattoo on their wrists, near the heart, or as part of a larger tattoo design that holds personal significance.
The Emotional Connection
Commemorating Loved Ones – One of the most common reasons for getting a thumbprint tattoo is to honor and remember loved ones who have passed away. Having a thumbprint tattoo of a deceased family member or friend serves as a permanent tribute, keeping their memory alive in a heartfelt and tangible manner
Celebrating Milestones – Thumbprint tattoos are also becoming popular as a way to celebrate significant life milestones. From weddings and anniversaries to the birth of a child, individuals are choosing thumbprint tattoos to symbolize life-changing events.
1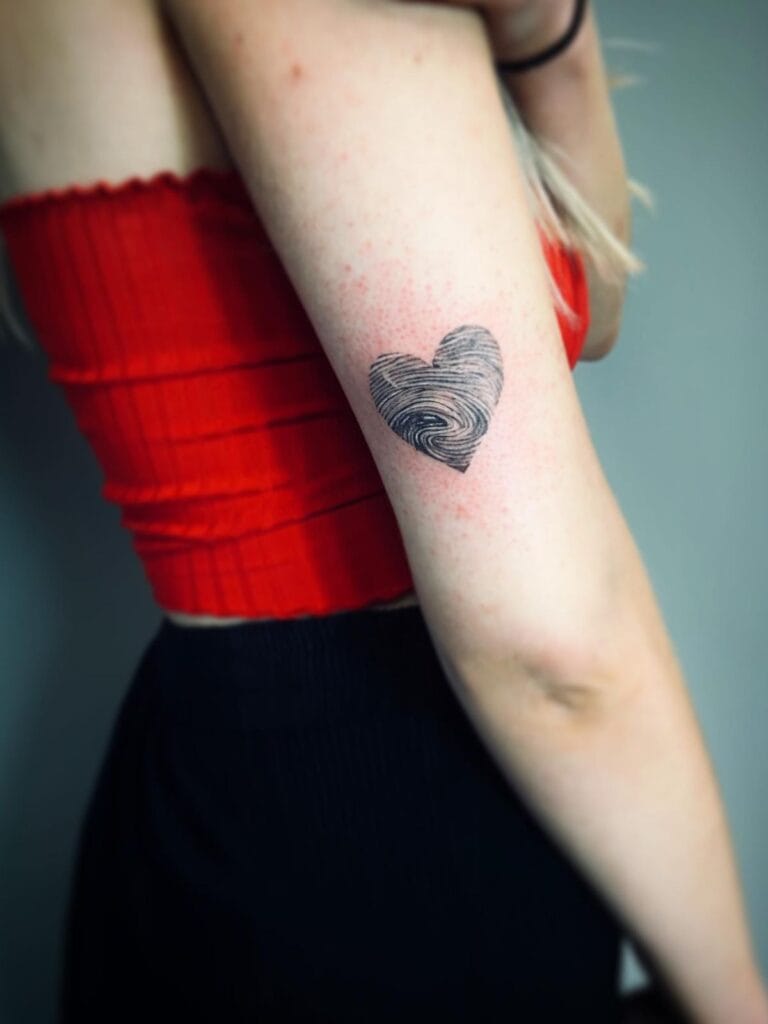 @gabriella_v.carey
2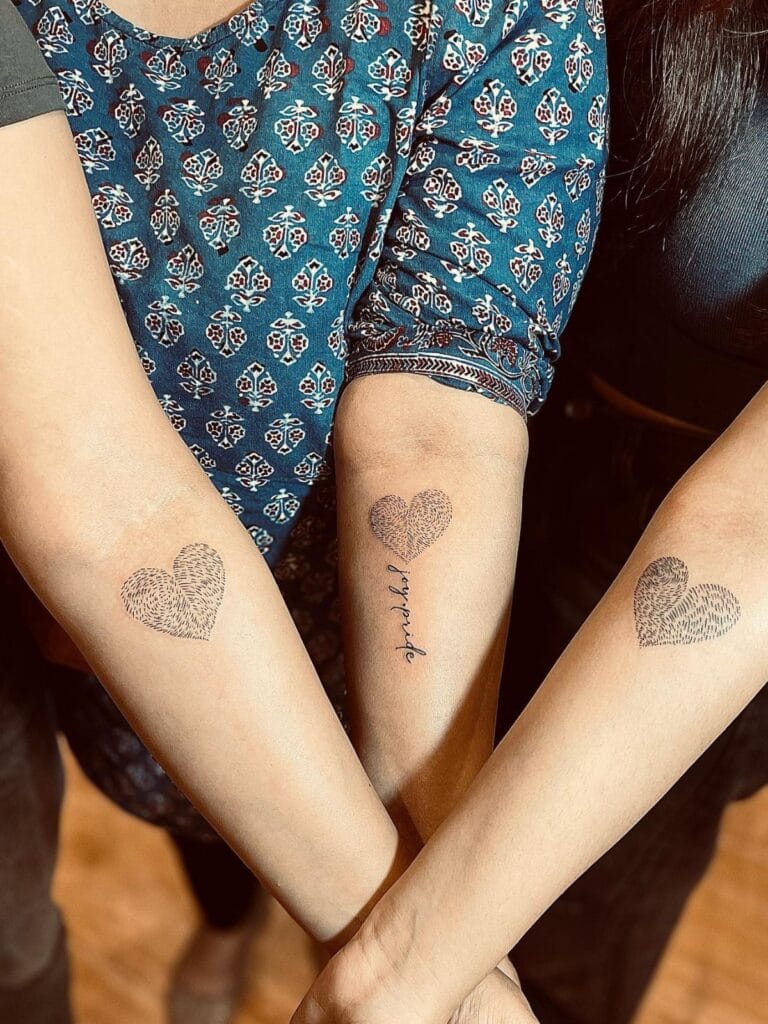 @amit_thetattooshopnewdelhi
3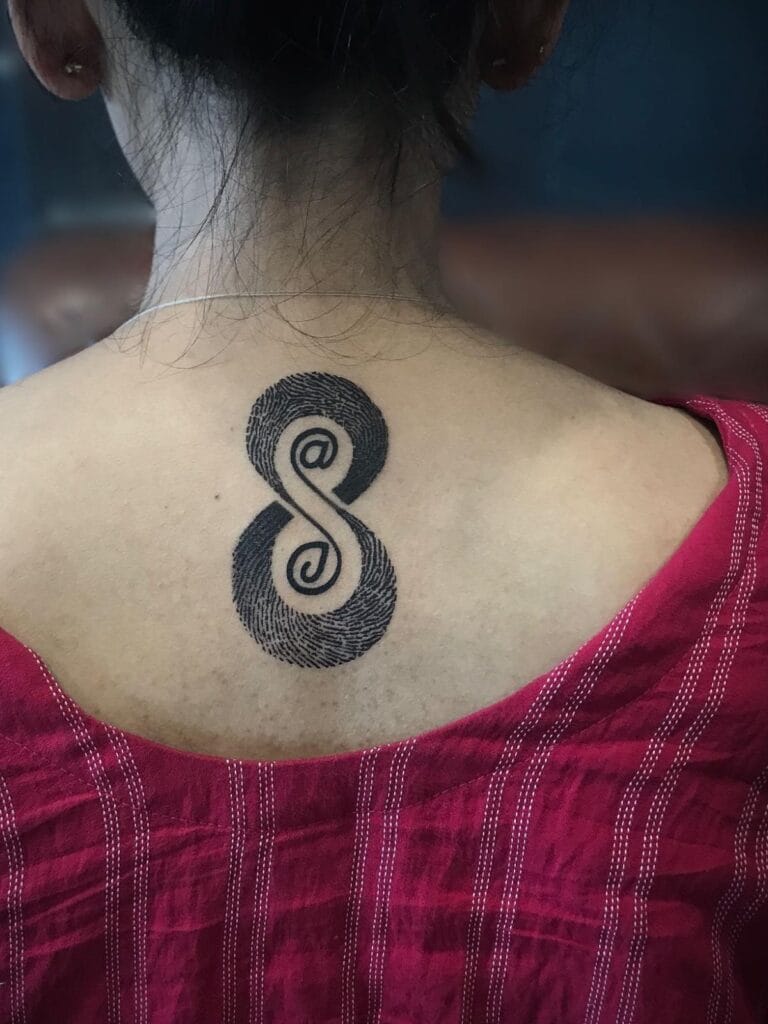 @inkexperttattoos
4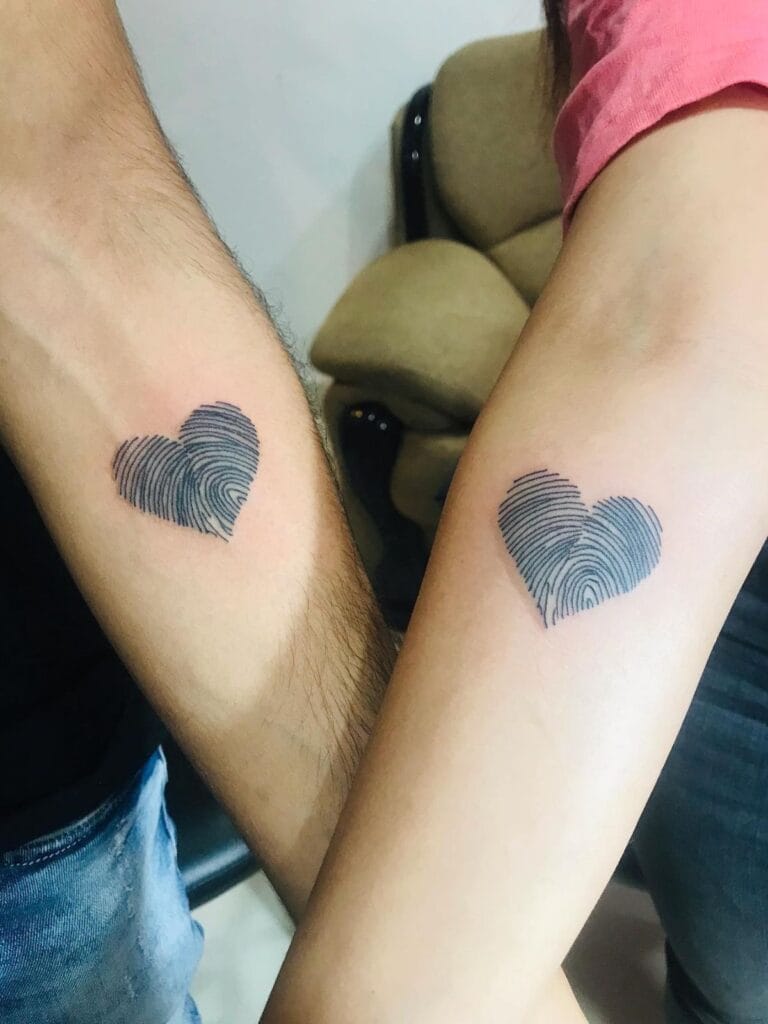 @femiverma
5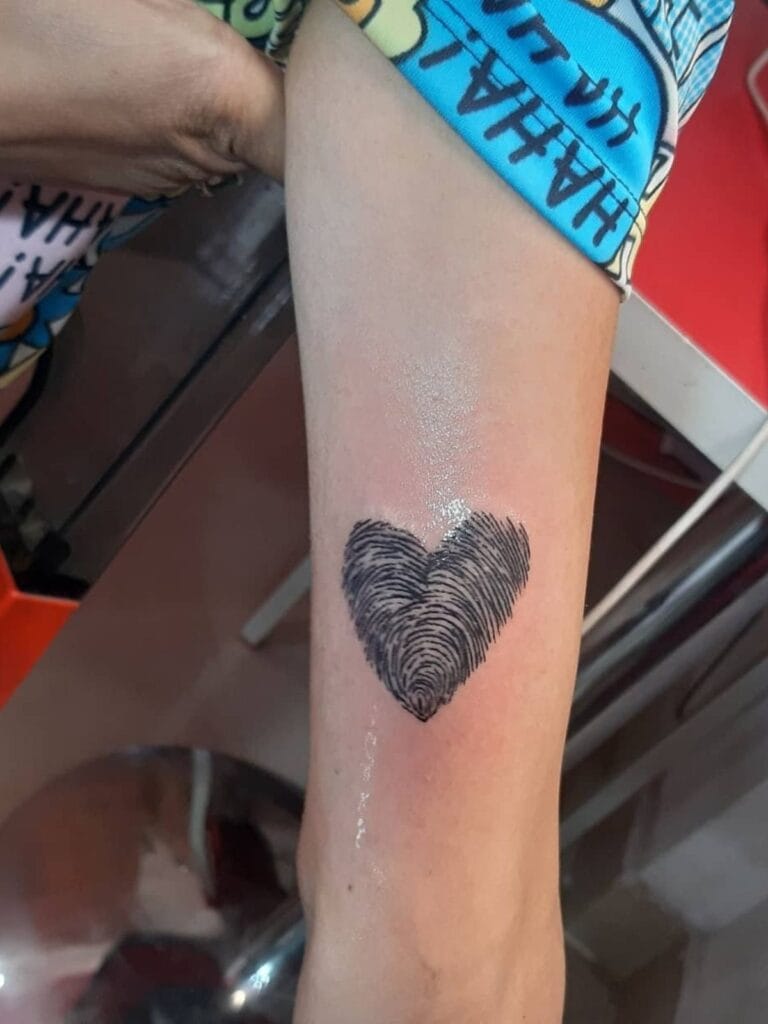 @ishu_ink_tattoo
6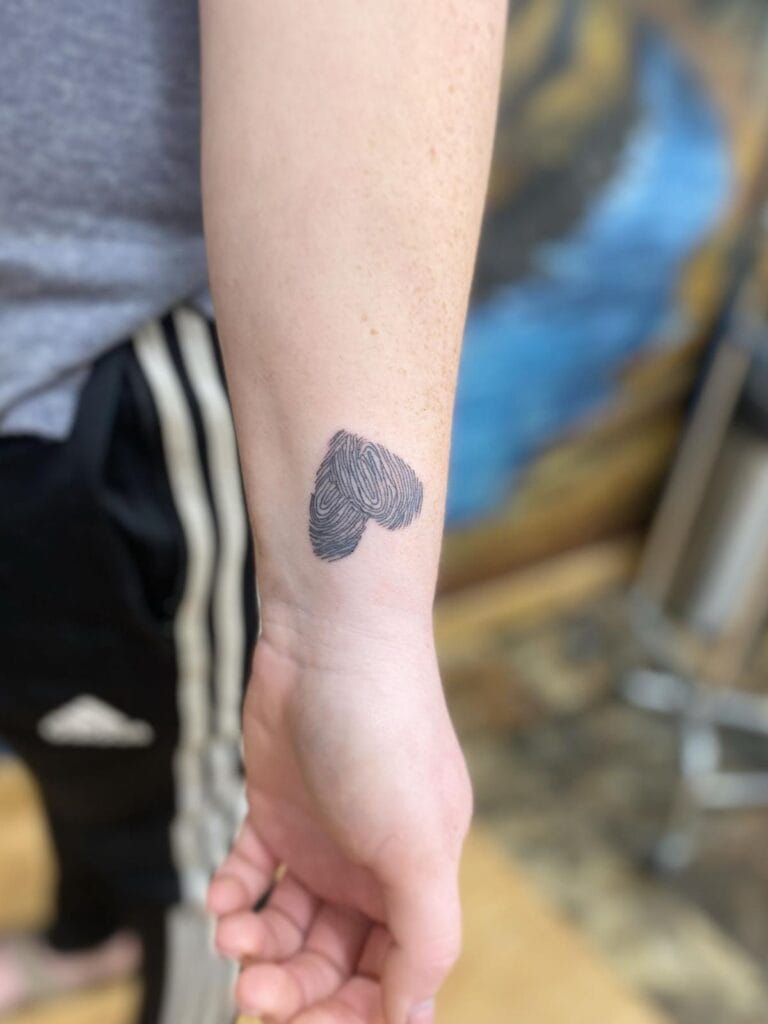 @vhexi
7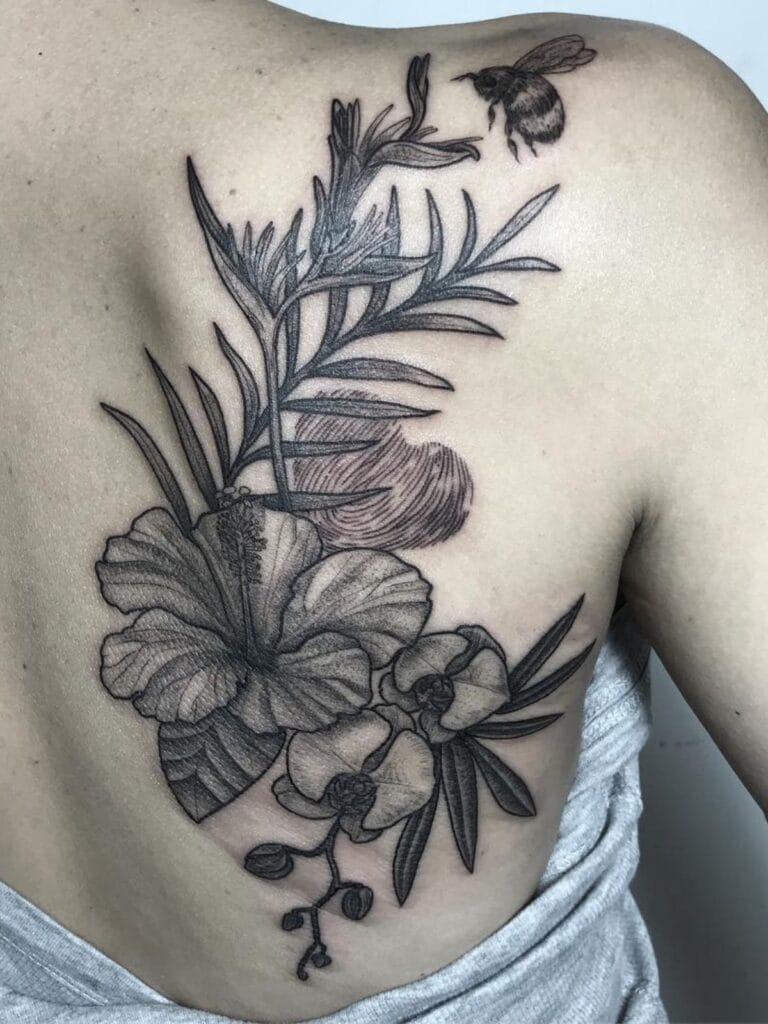 @pinktattoos
8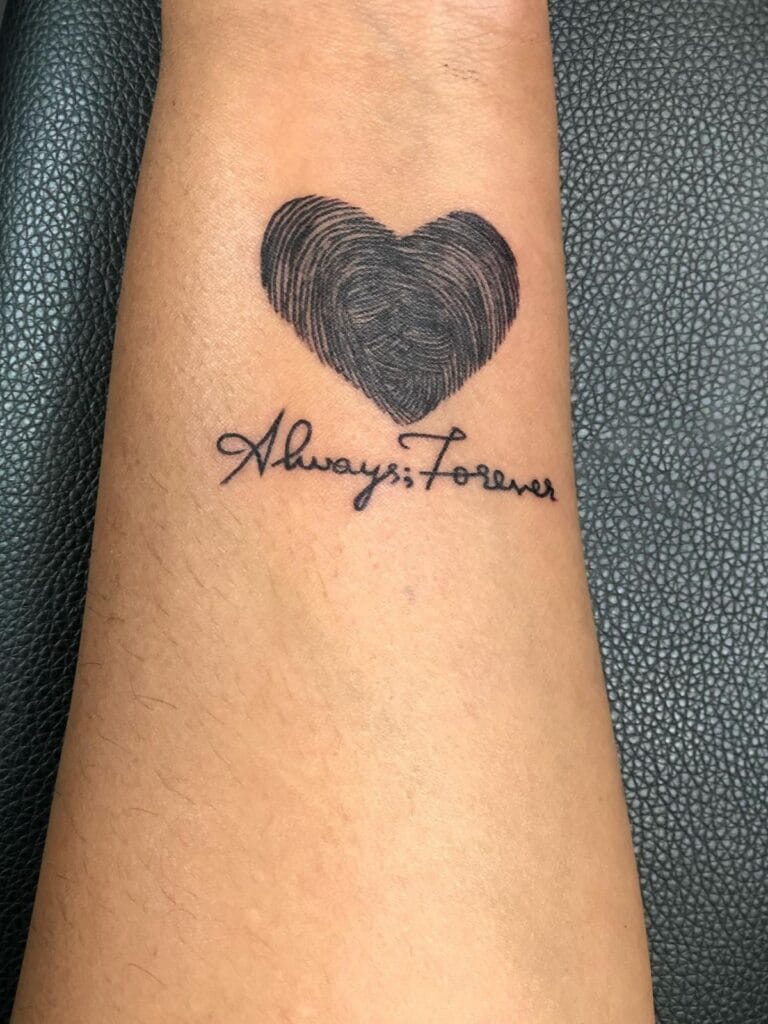 @inkvilletattoostudio
9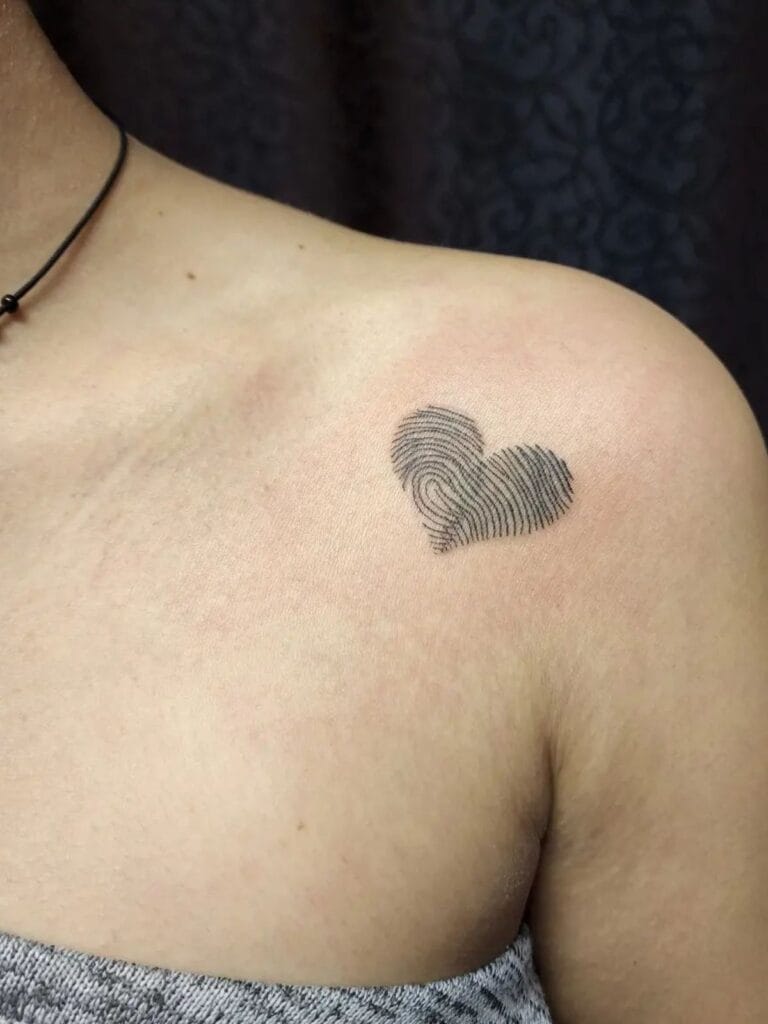 @assaritattoostudio
10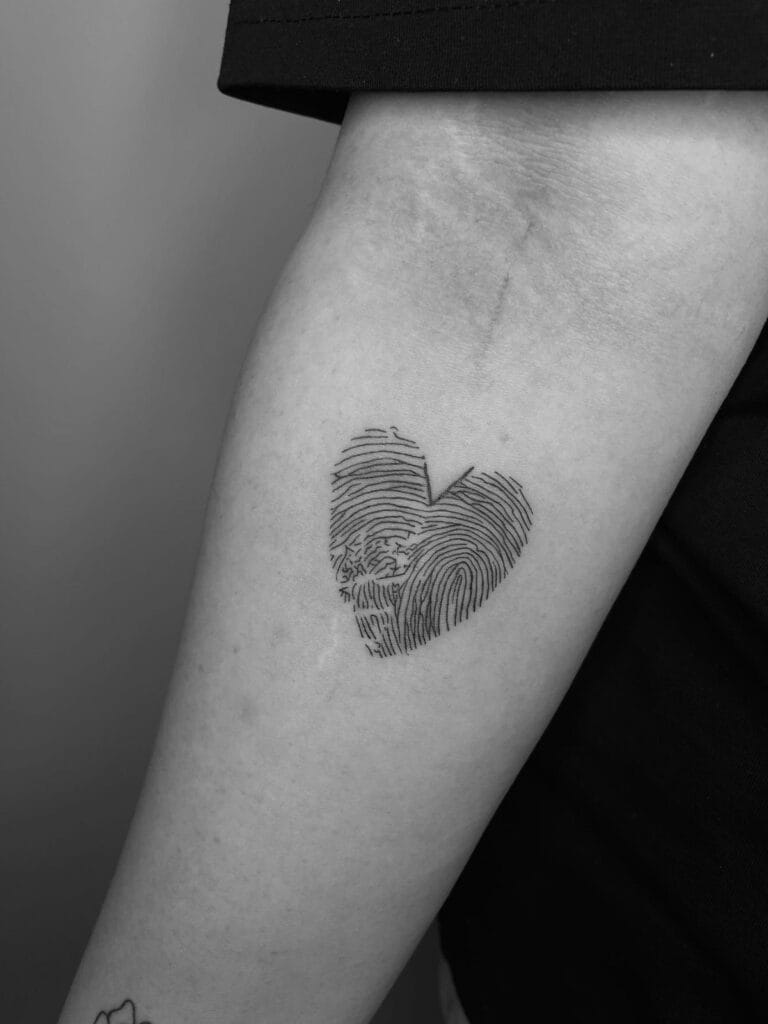 @_.jyotikapanwar._
11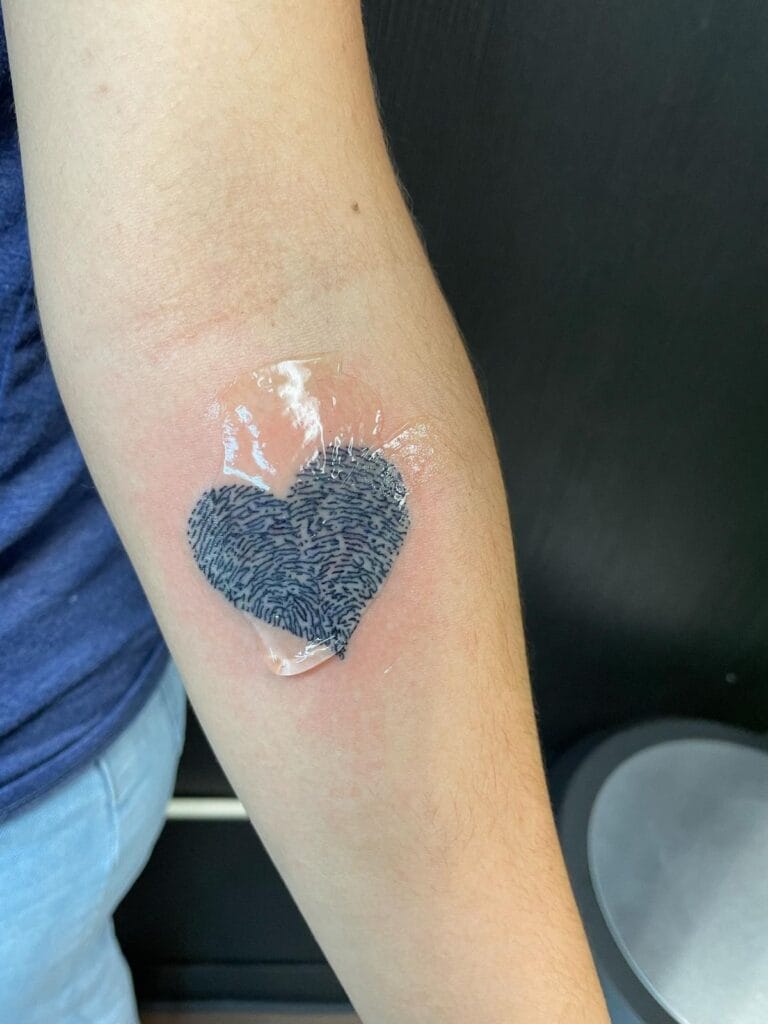 @bboujeeink2
12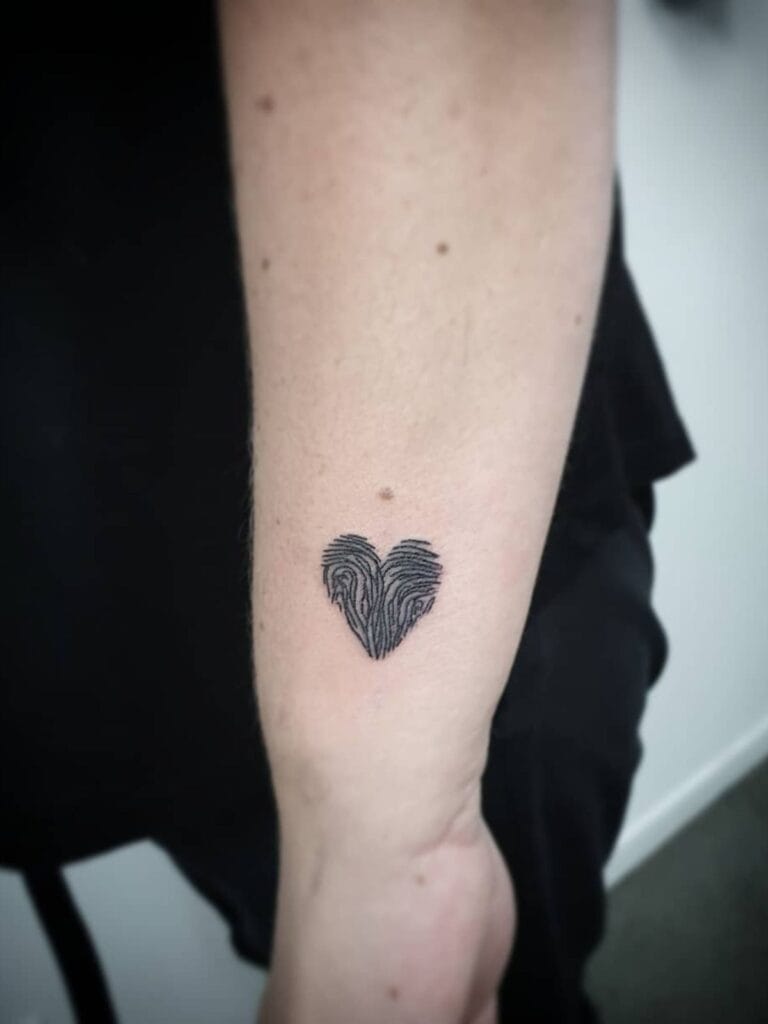 @little_red_tattoos
13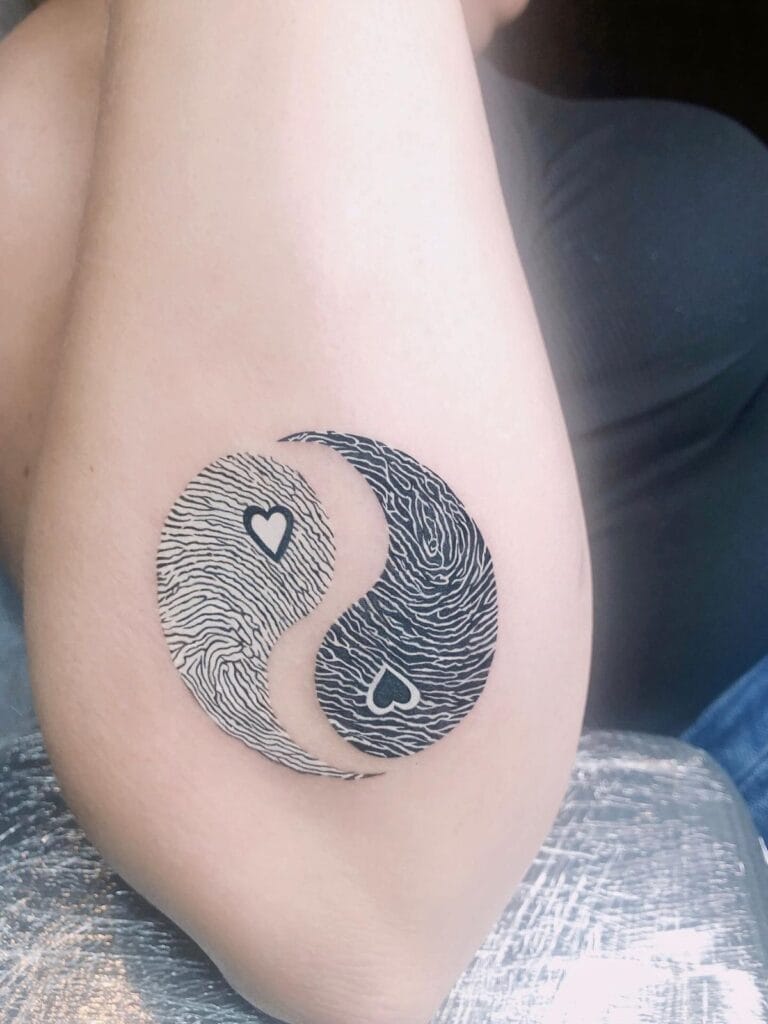 @beautymarkbynina
14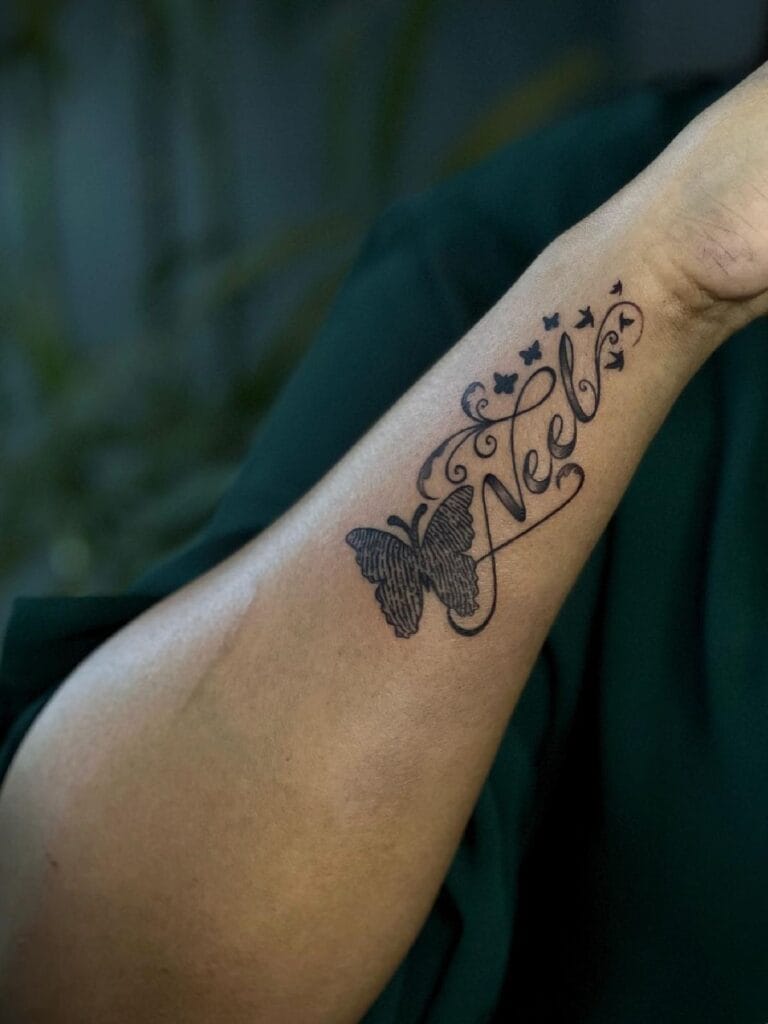 @inkexperttattoos
15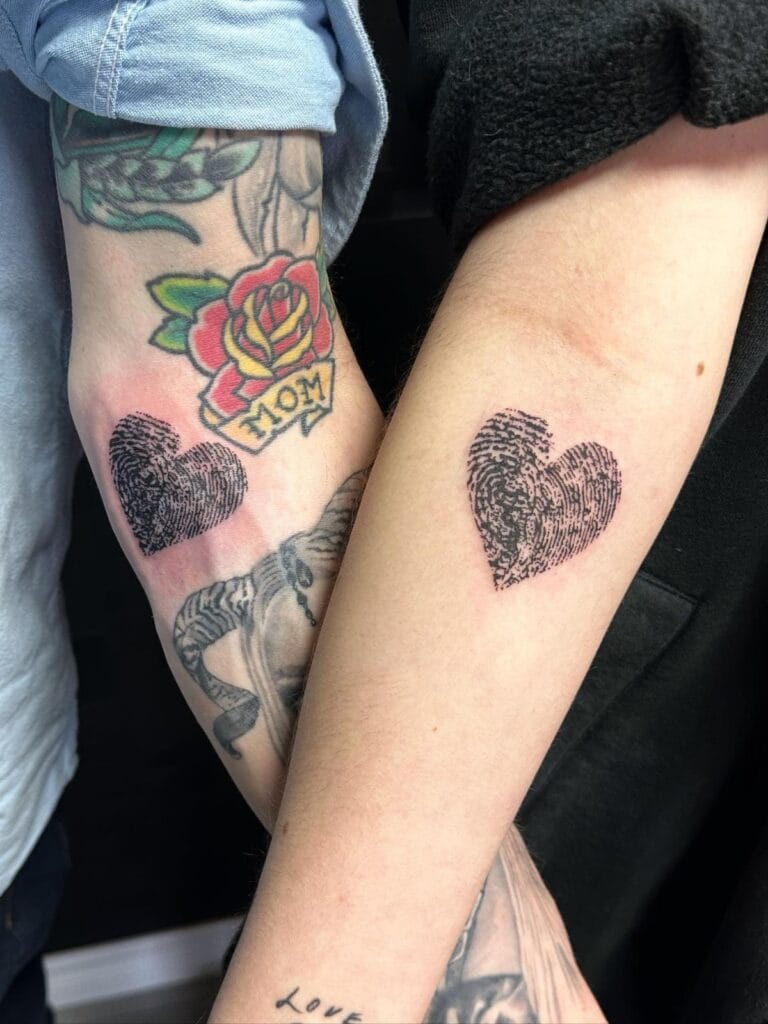 @shirlys.ink
16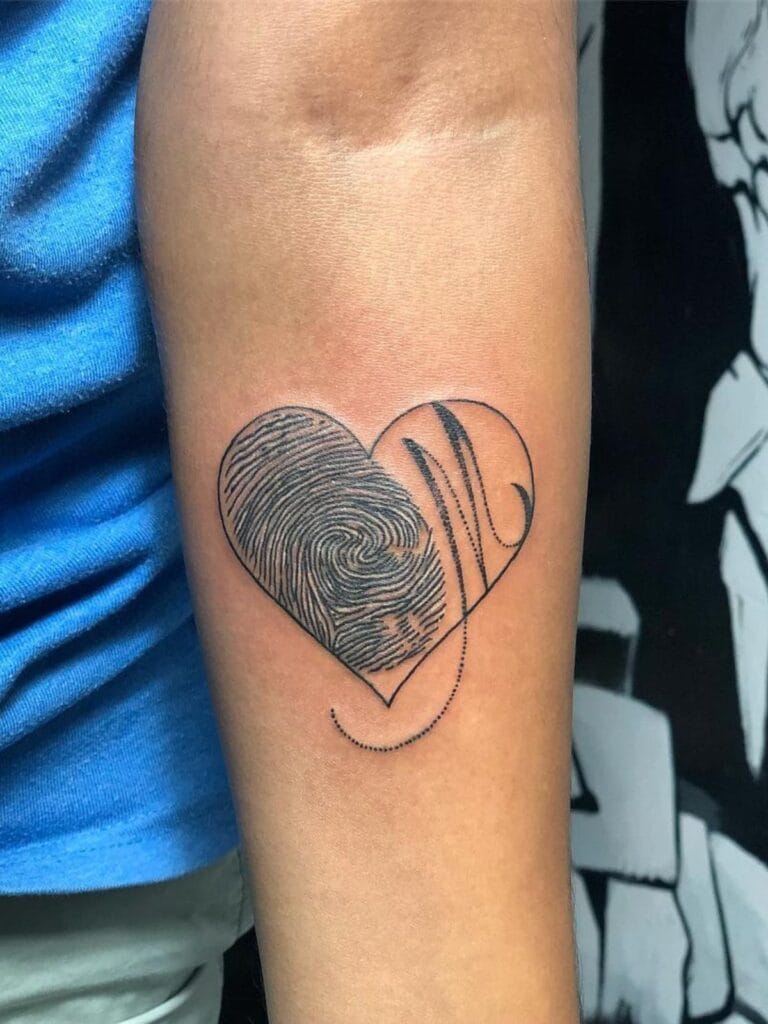 @artistvatsal
17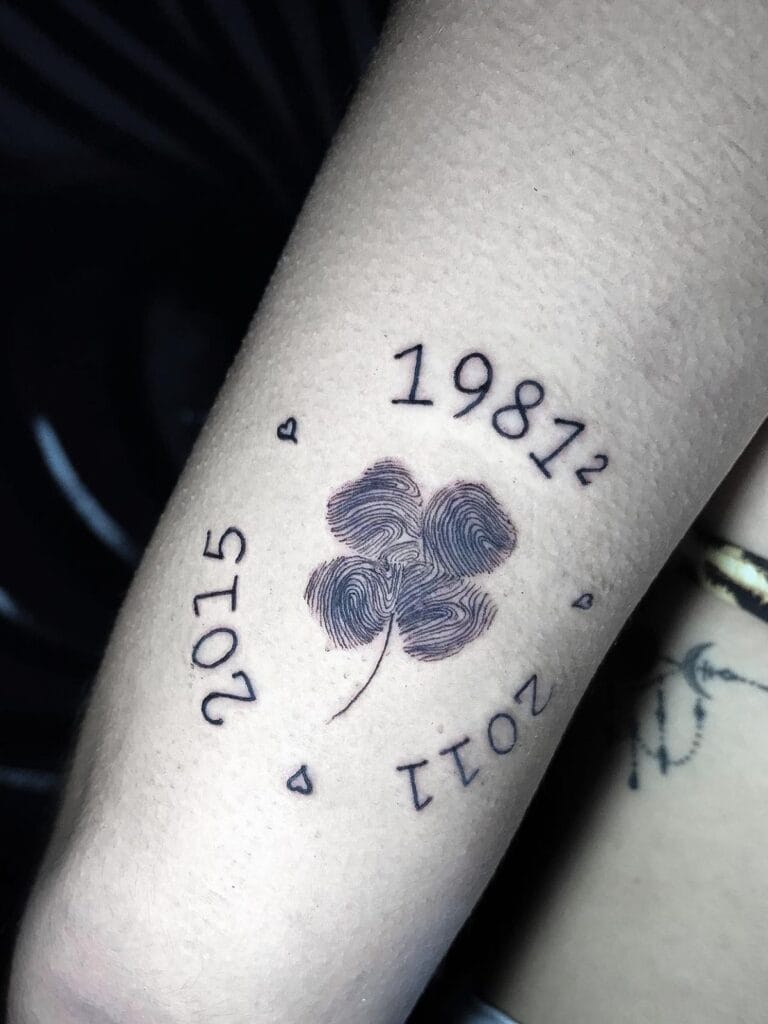 @mat.tattooartist
18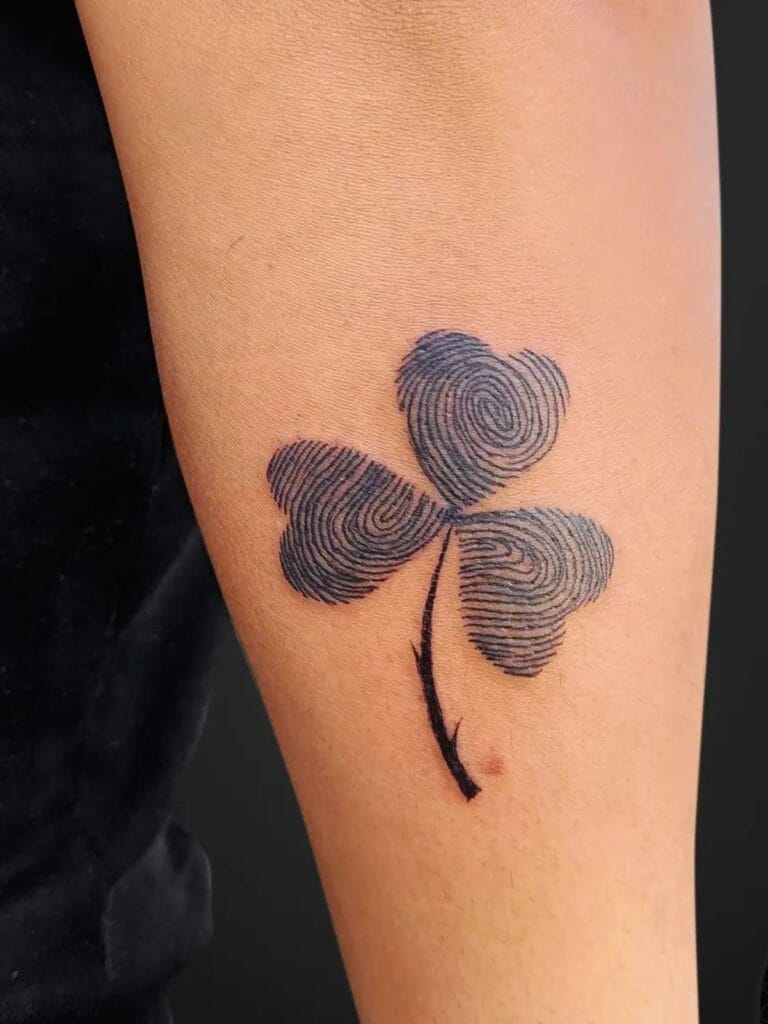 @inkscape_tattoo_bangalore
19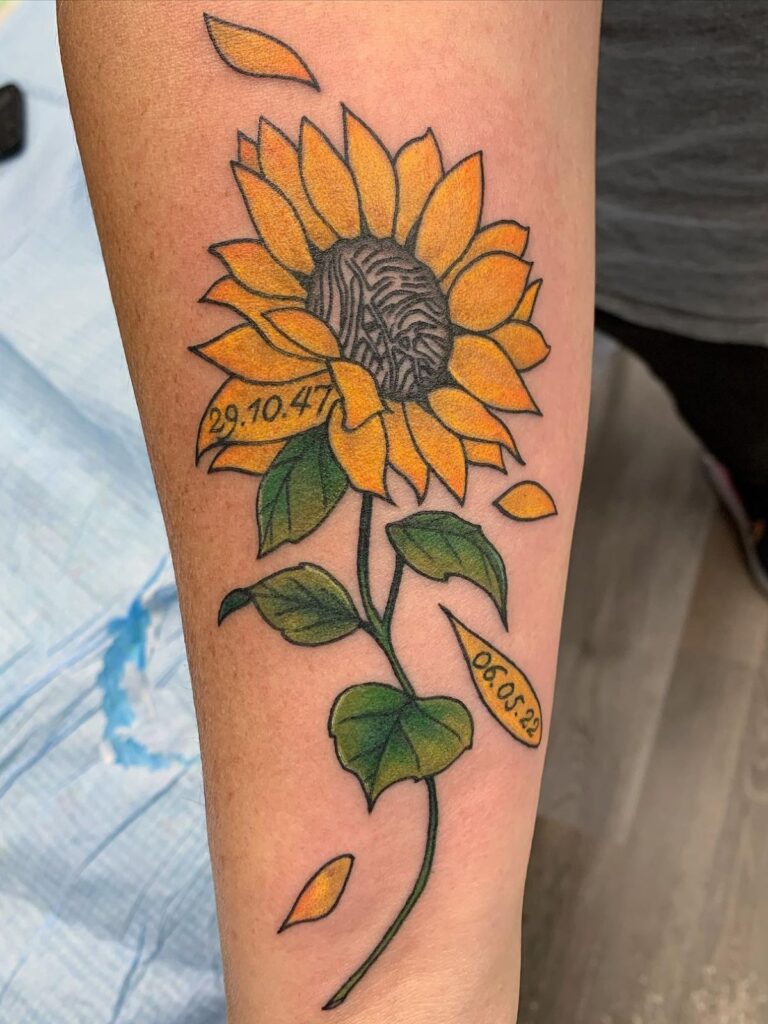 @lisa_coma
20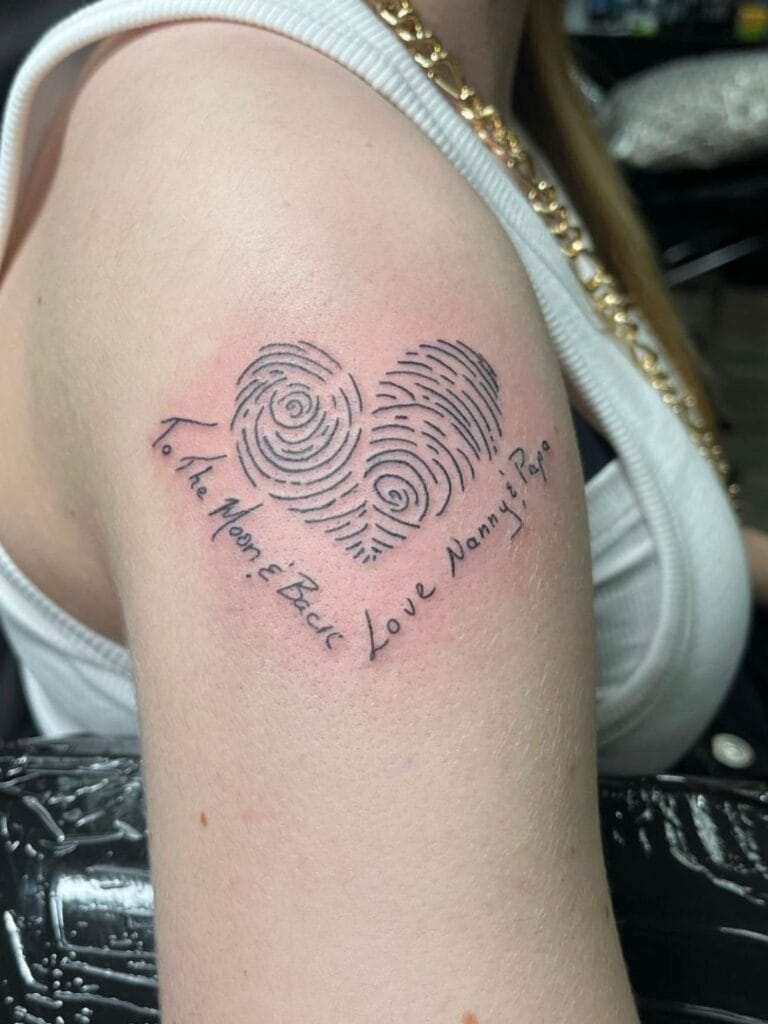 @9thgategallery
21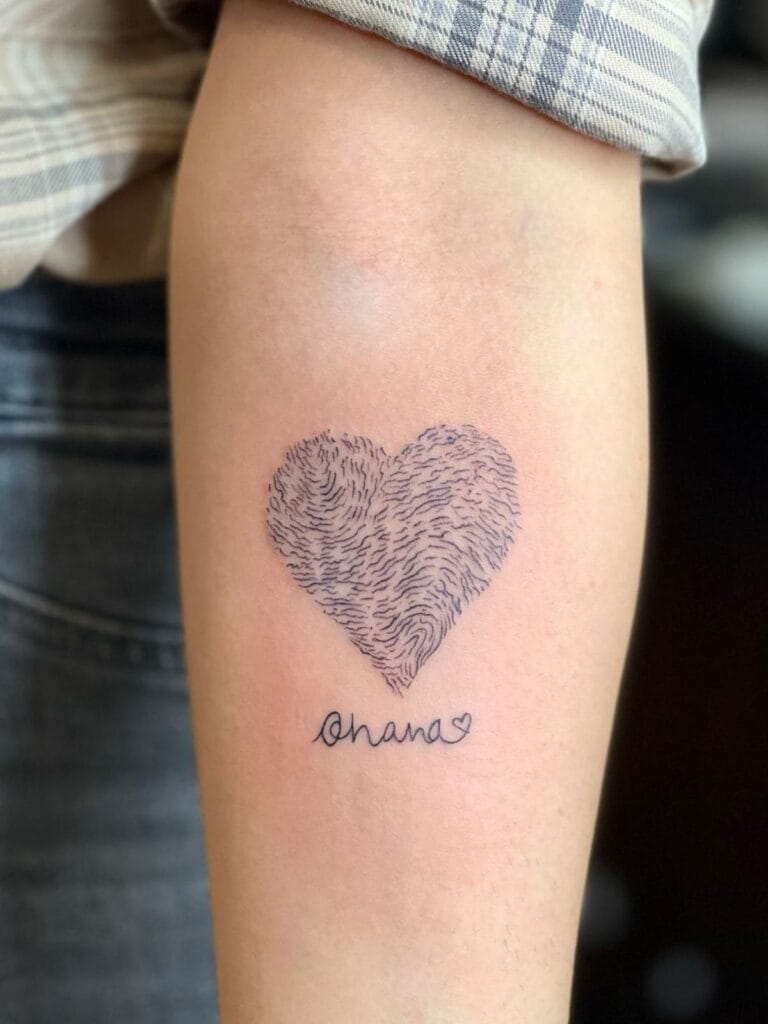 @Tattoozbyraghav
22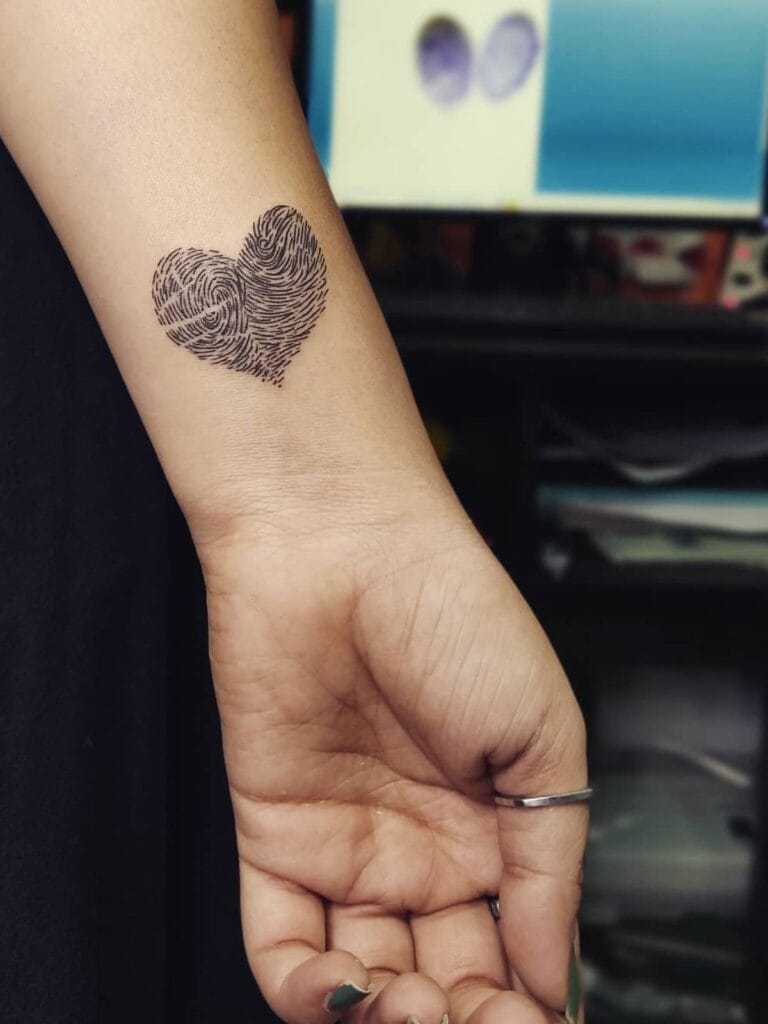 @sandy__tattoo
23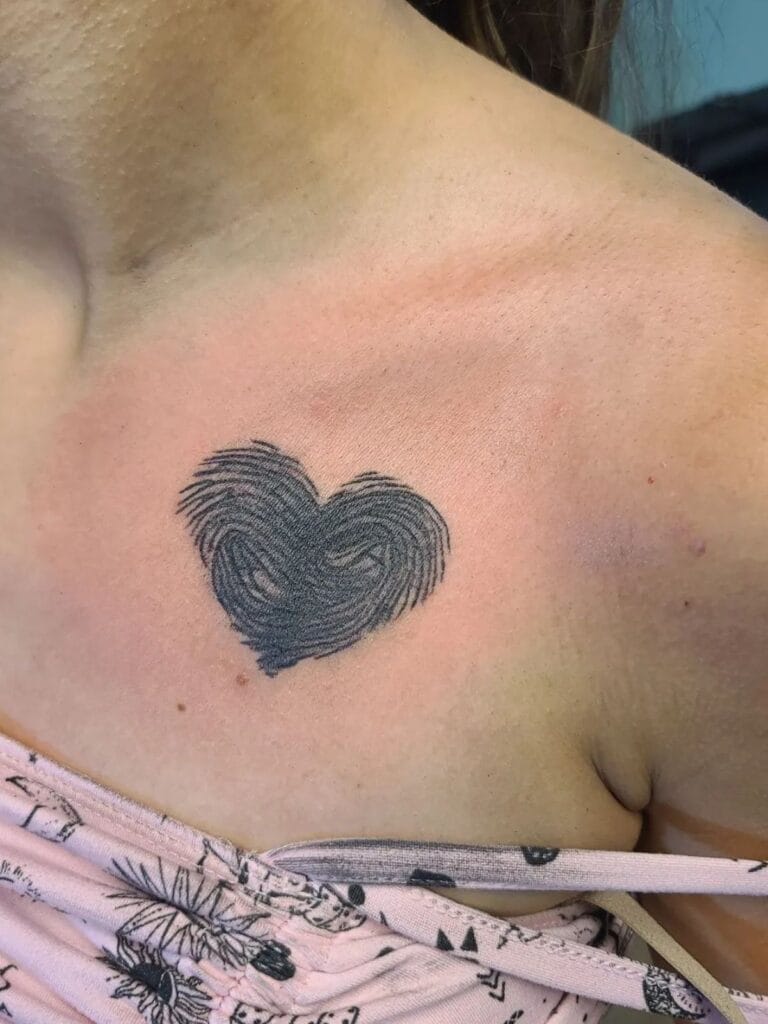 @undaunted_witchart
24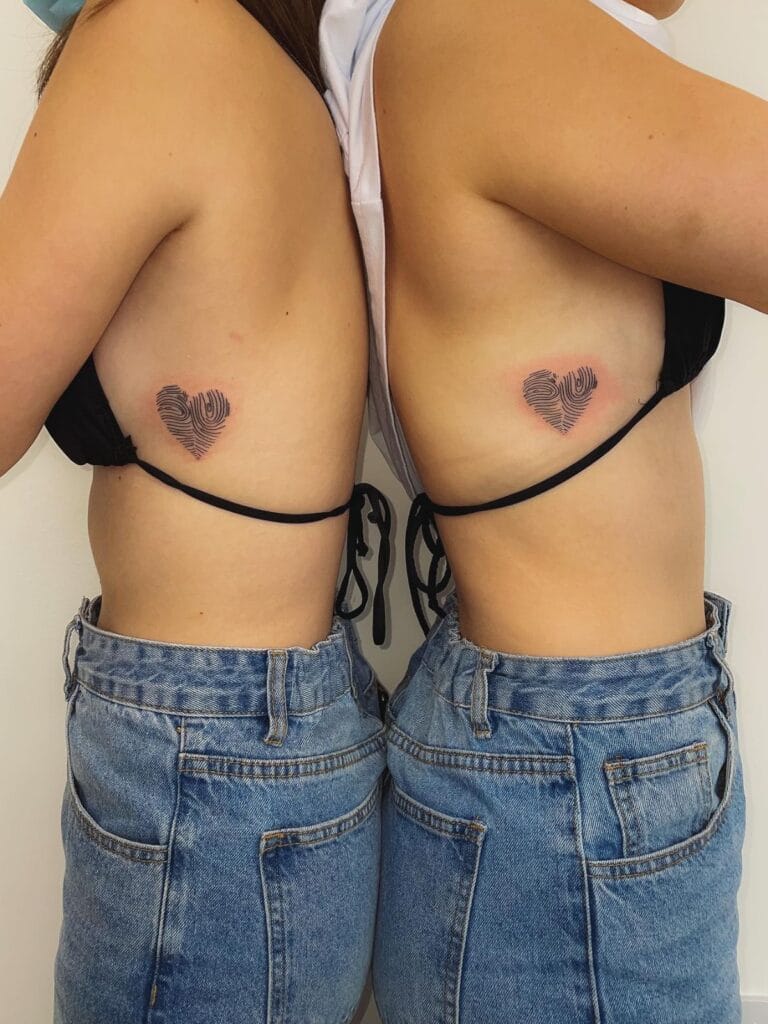 @laurahandstattoo
25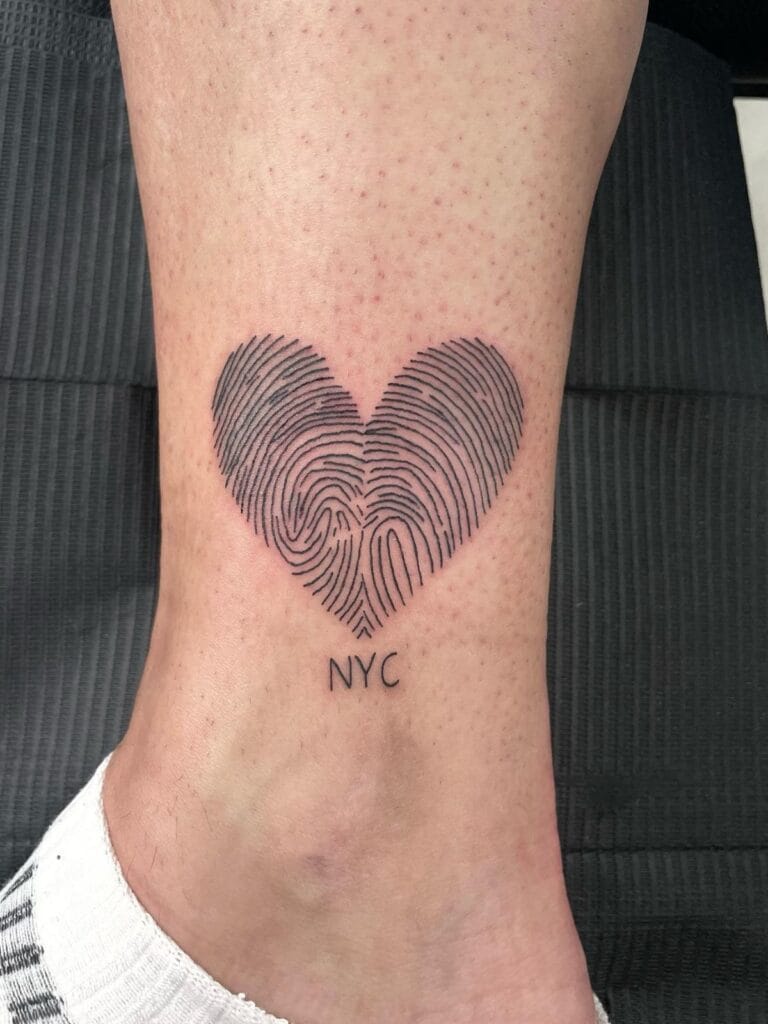 @mr.j.dupes
26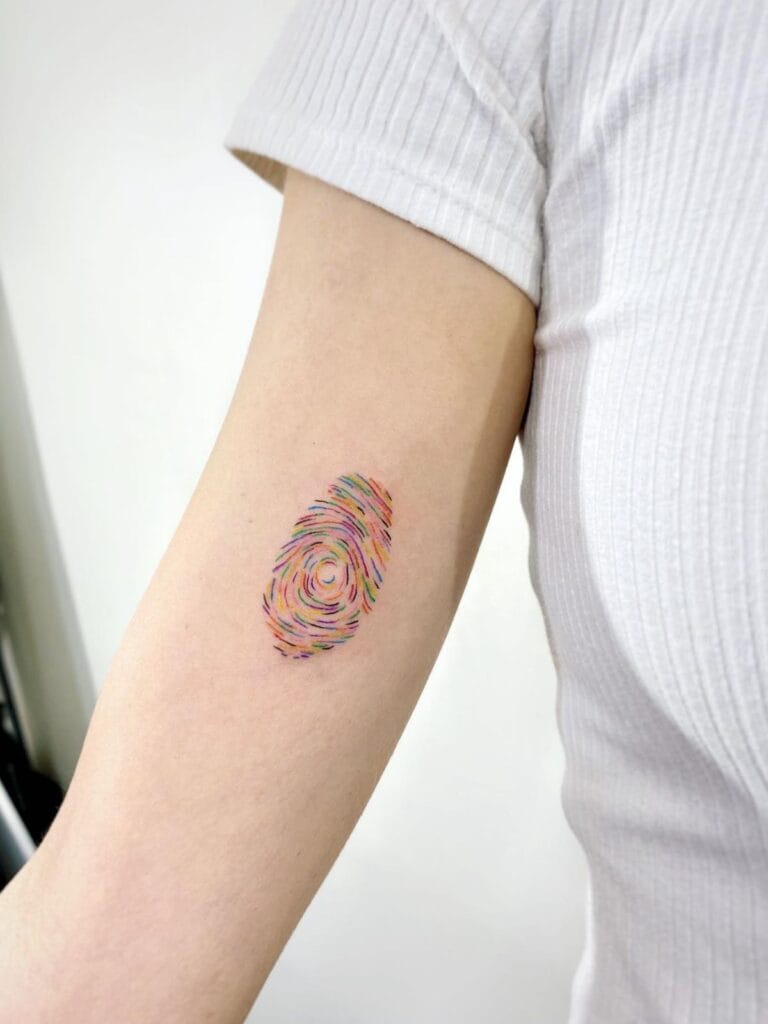 @naleak_tattoo
27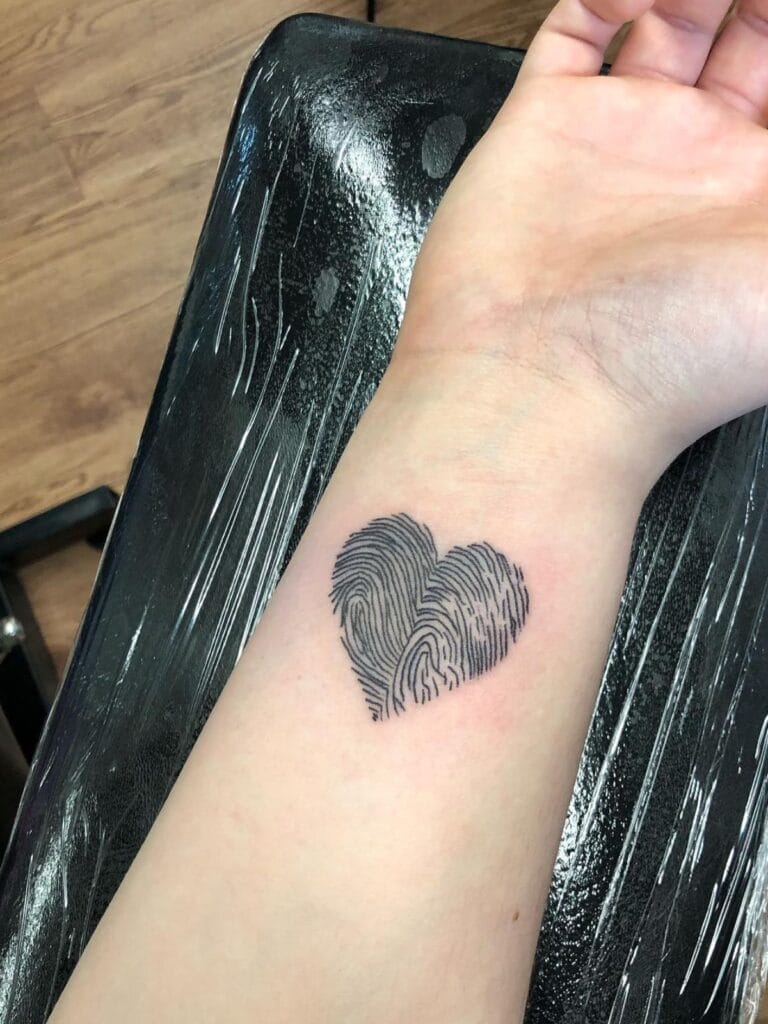 @pmadantattoo
28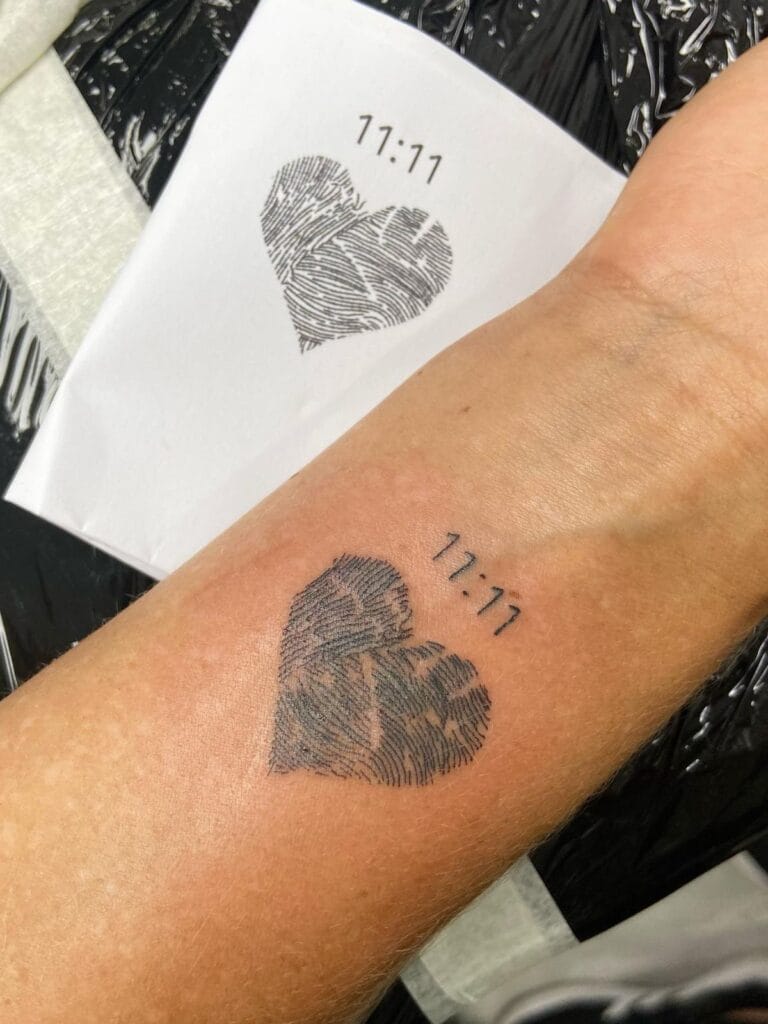 @dani.b_artist
29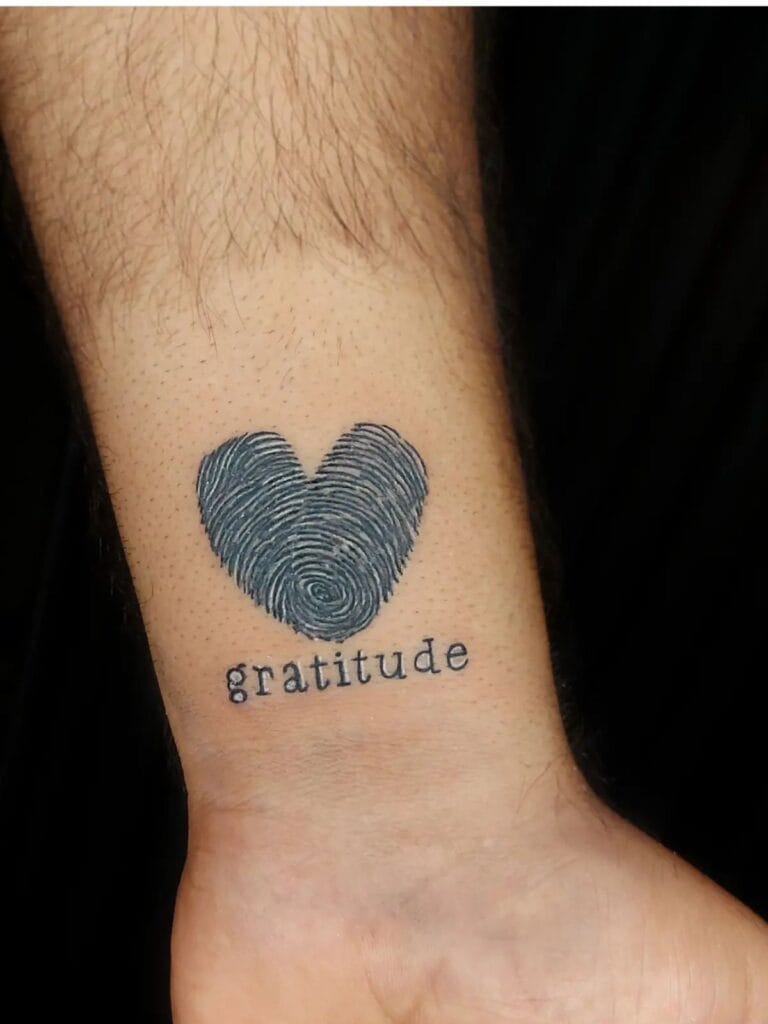 @kingsmantattoos
30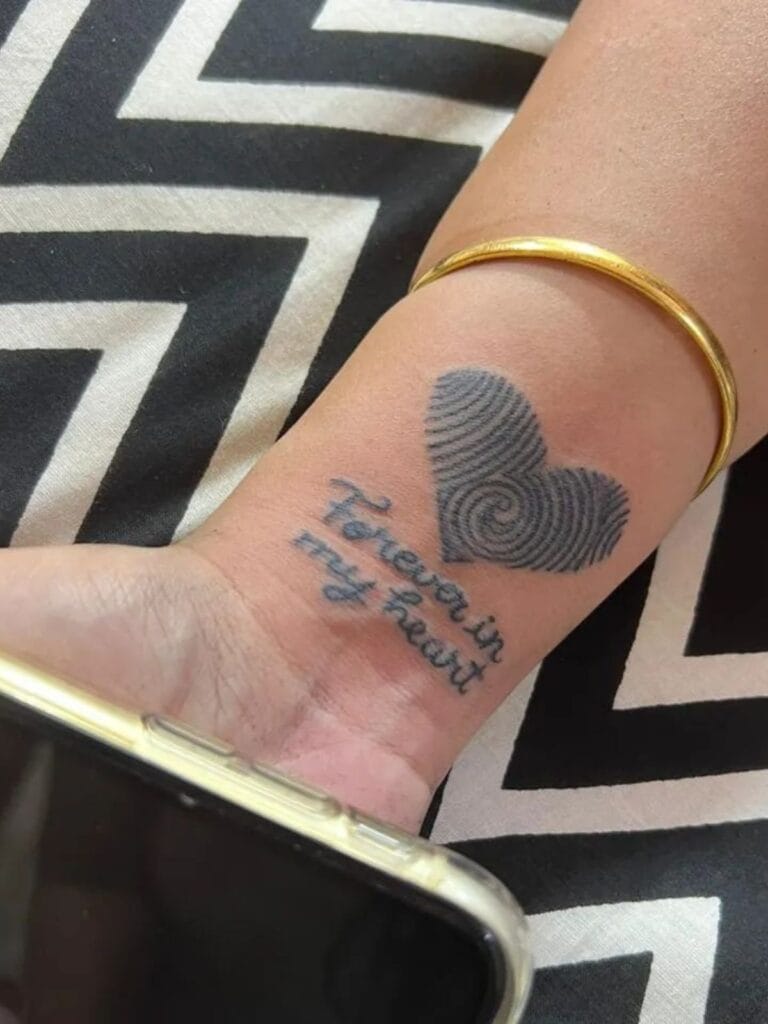 @therealalstattoo
31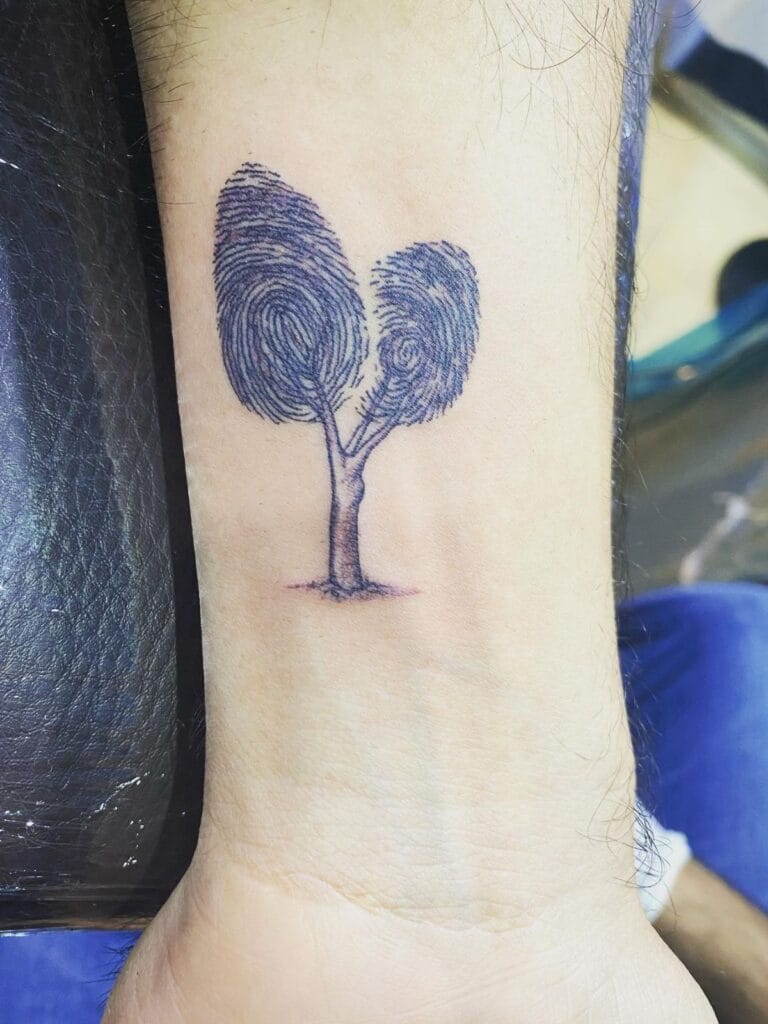 @deepaarchitattoo
32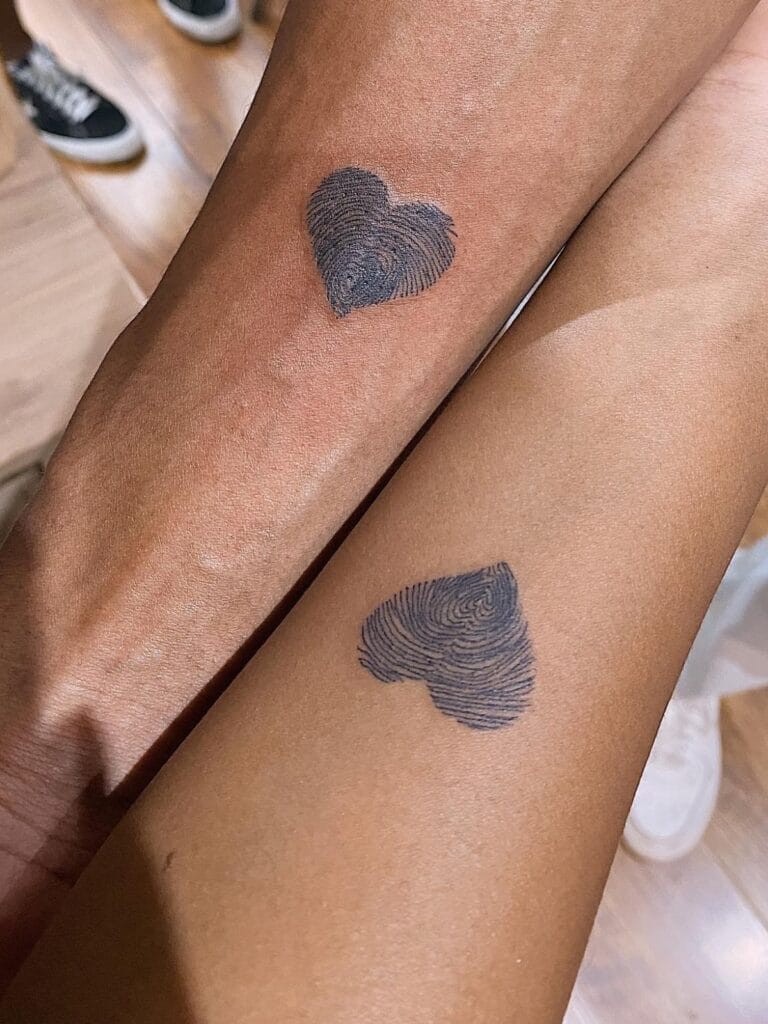 @mags_ink
33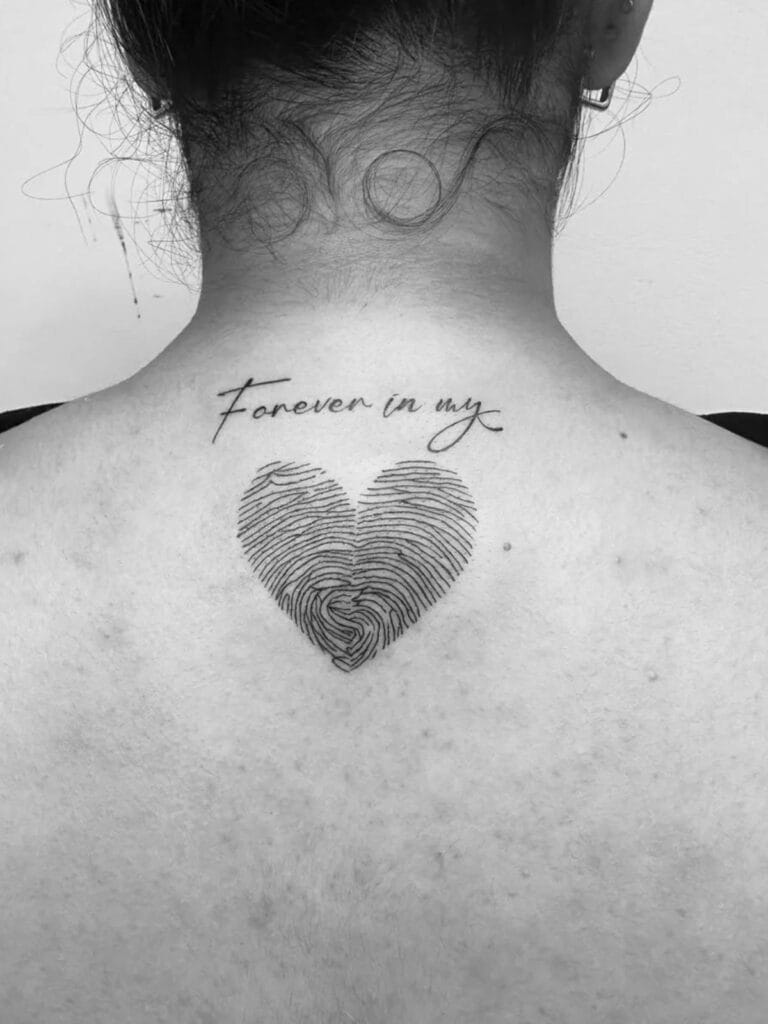 @_.jyotikapanwar._
34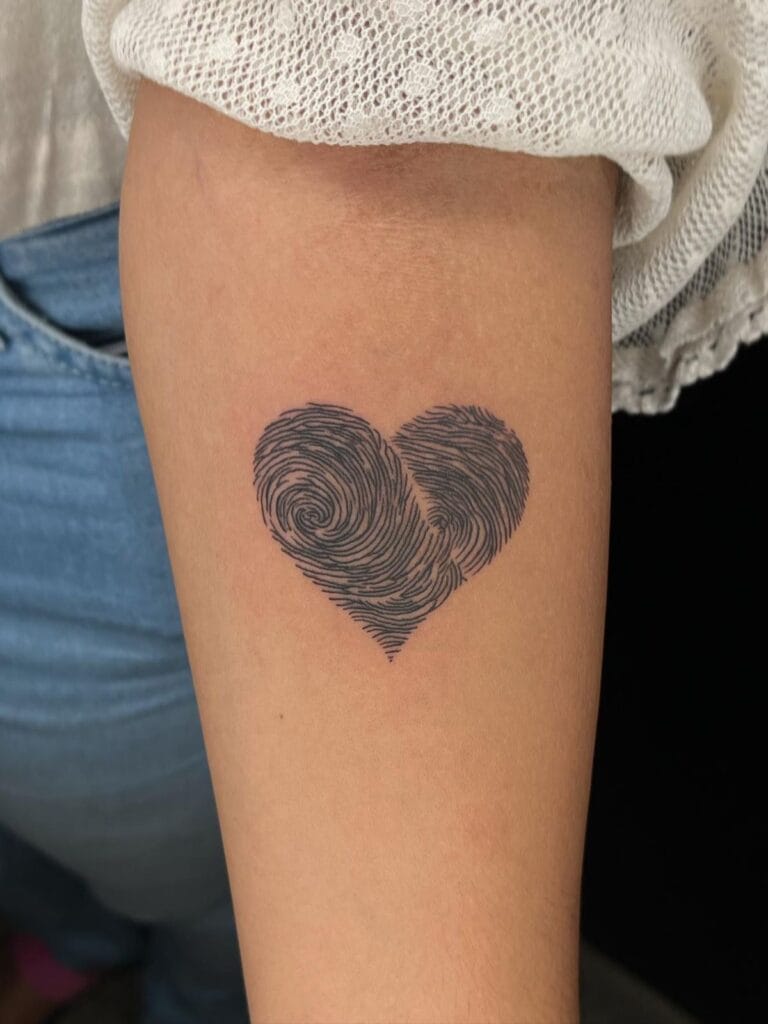 @rajesh.jaiswal_
35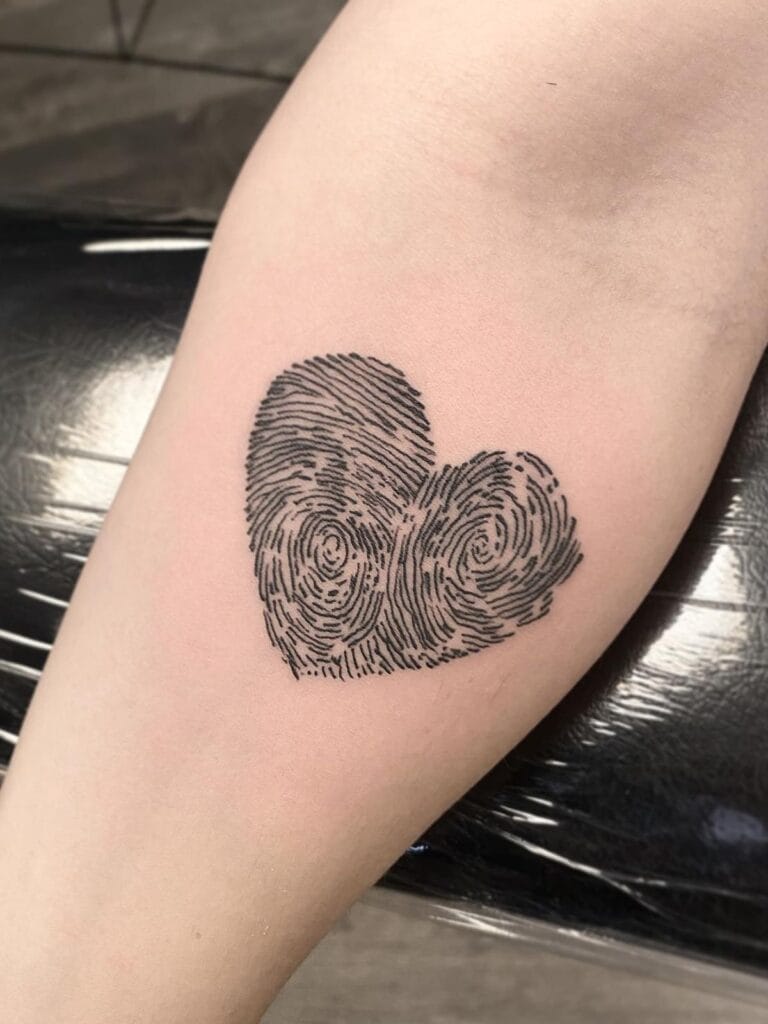 @russellkills
36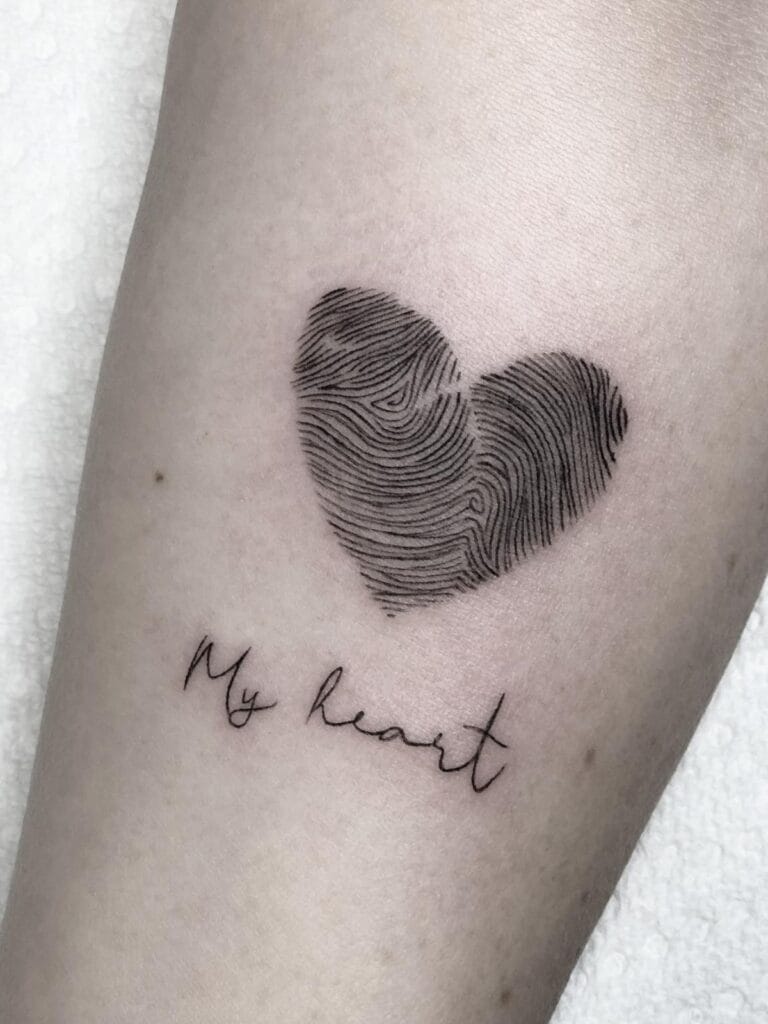 @enteka
37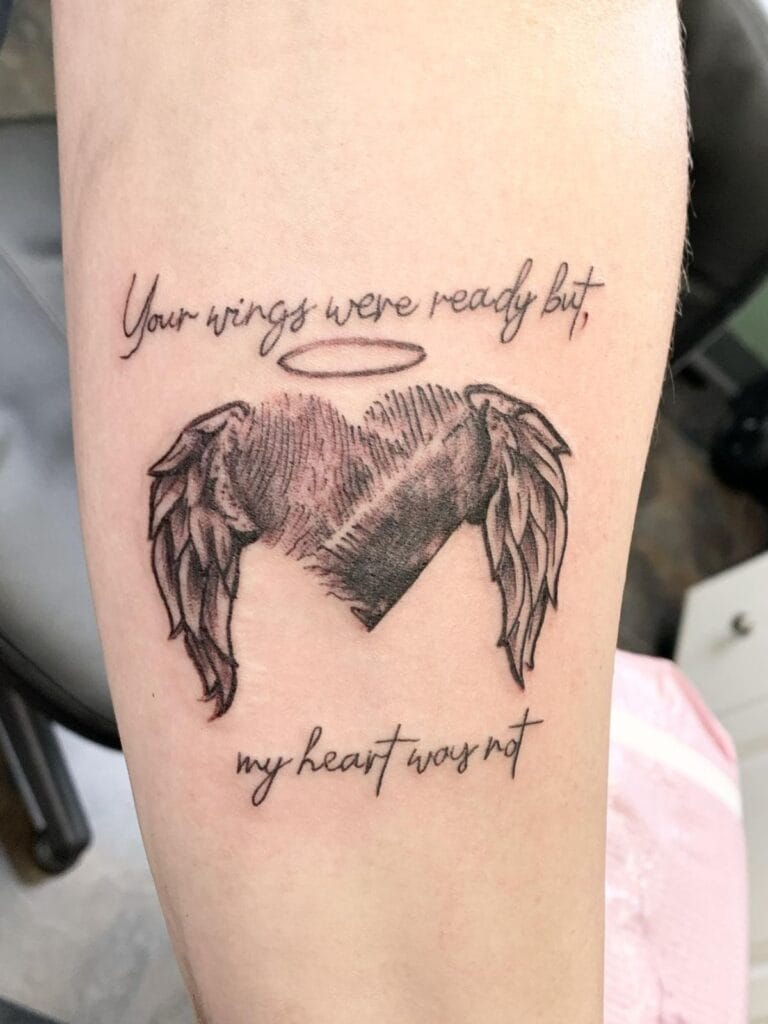 @jadatat2
38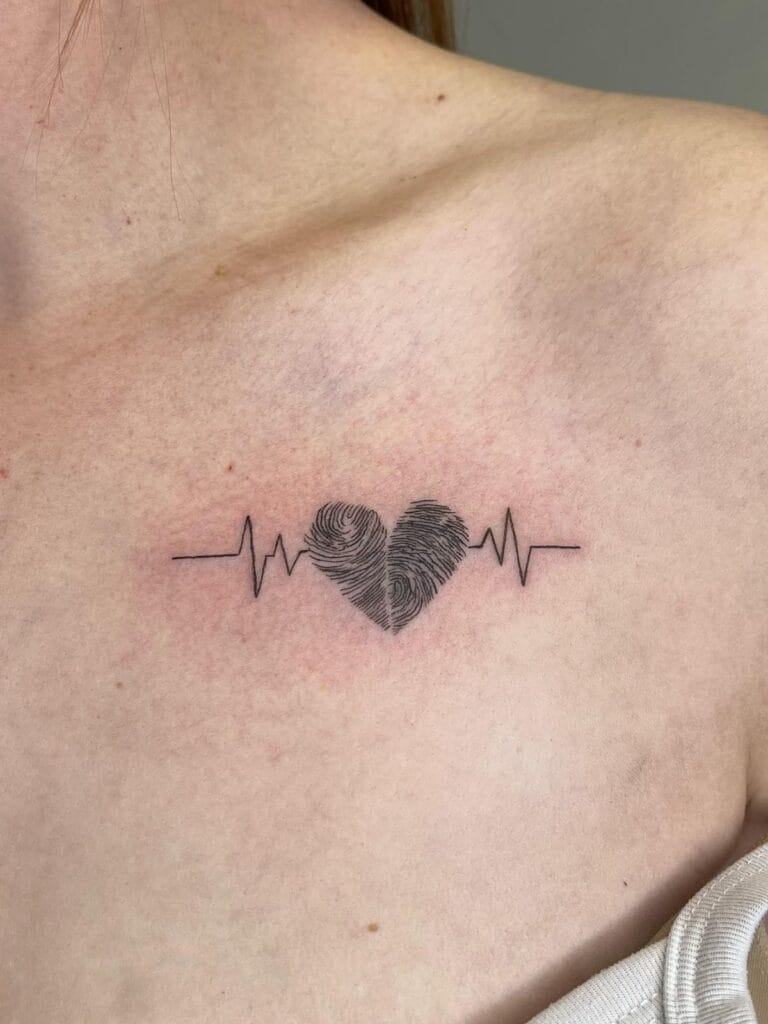 @eyesdontlai
39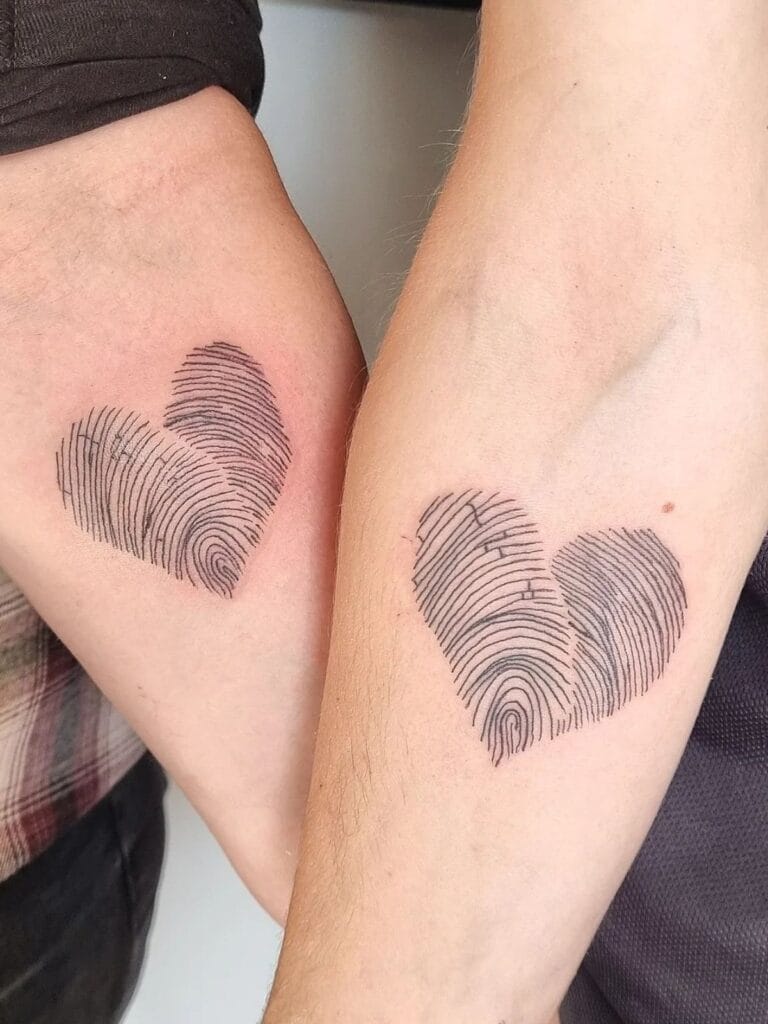 @melsinkidentity
40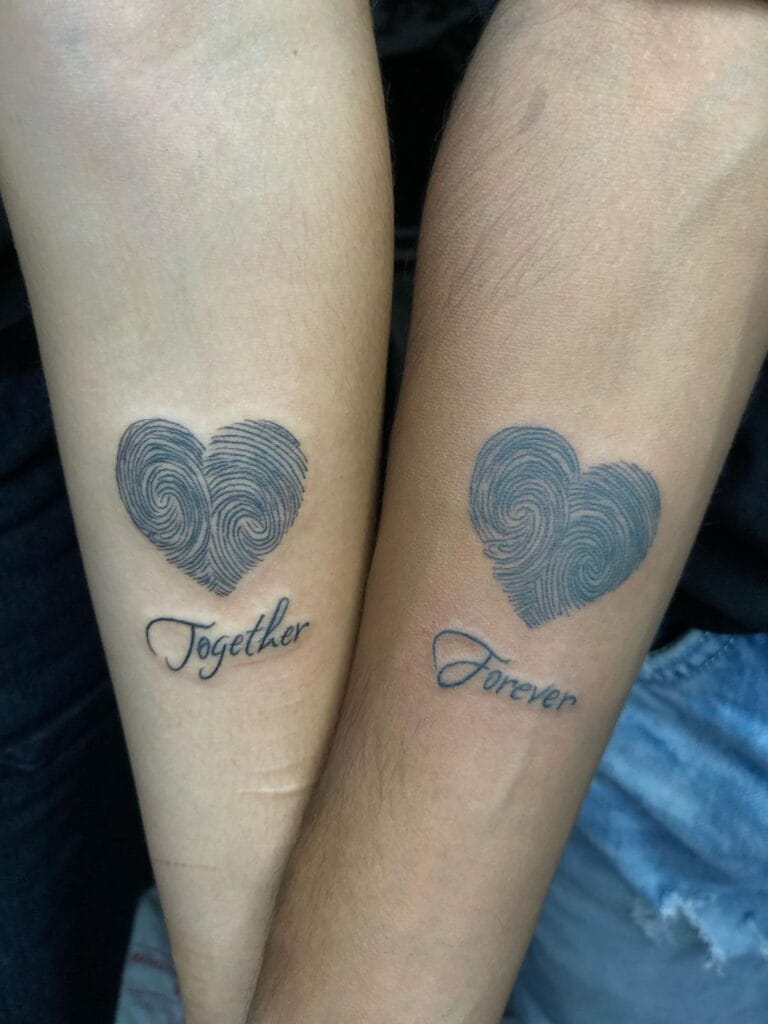 @bombay.tattoo9
Thumbprint tattoos are more than just ink on the skin; they are a representation of meaningful connections and cherished memories. As the popularity of thumbprint tattoos continues to grow, more people are choosing this unique form of body art to commemorate their loved ones and celebrate special moments in their lives.
A thumbprint tattoo serves as a constant reminder of the unique bond shared with those, we hold dear, encapsulating their presence in our hearts and on our skin.