Side thigh tattoos have become a popular choice for women who are looking to add some beautiful artwork to their bodies. Not only do they make a bold statement, but they are also easily concealed if necessary.
The side thigh area provides a large canvas for intricate designs, making it the perfect spot for those who want to express themselves in a creative and artistic way.
If you're thinking about getting a side-thigh tattoo but don't know where to start, you're in the right place.
In this blog post, we've compiled a list of some of the most stunning side-thigh tattoo ideas for women. From delicate floral designs to bold geometric patterns, there's something for everyone.
So, sit back, relax, and get ready to be inspired by these beautiful works of art.
Disclosure: This post contains affiliate links, which means we may receive a commission if you click a link and purchase something that we have recommended.
1.Inked up and feeling fierce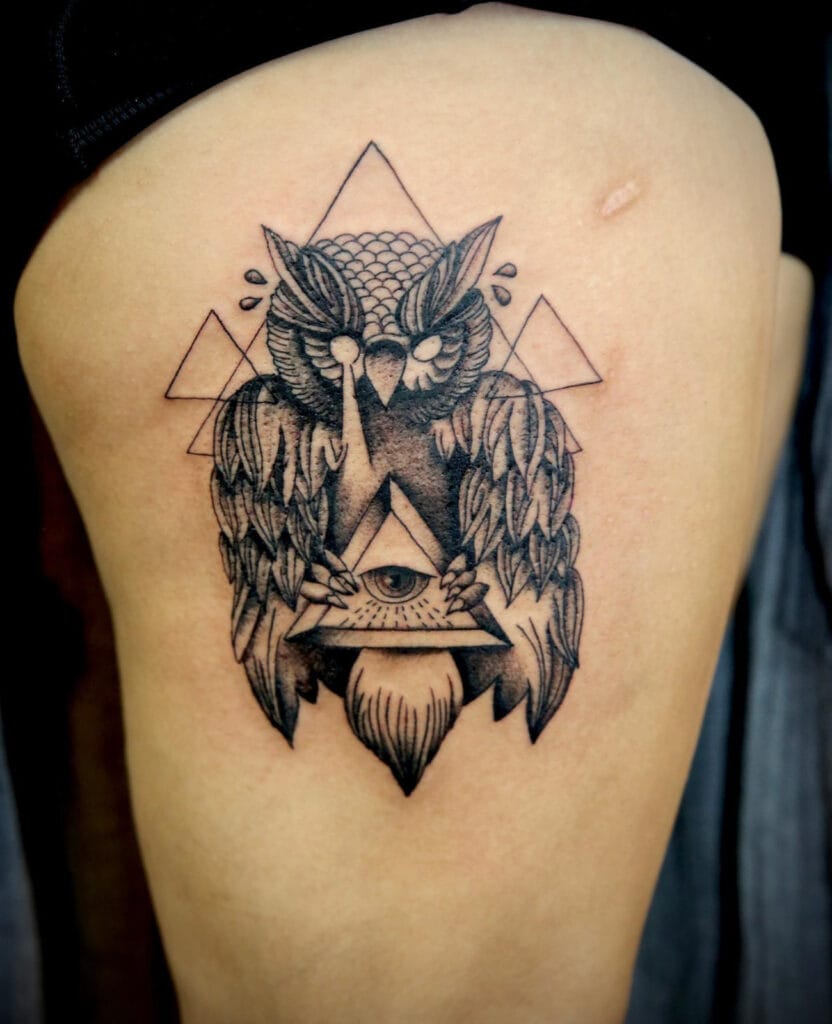 @Danielsosotattoos
2.Art that travels with you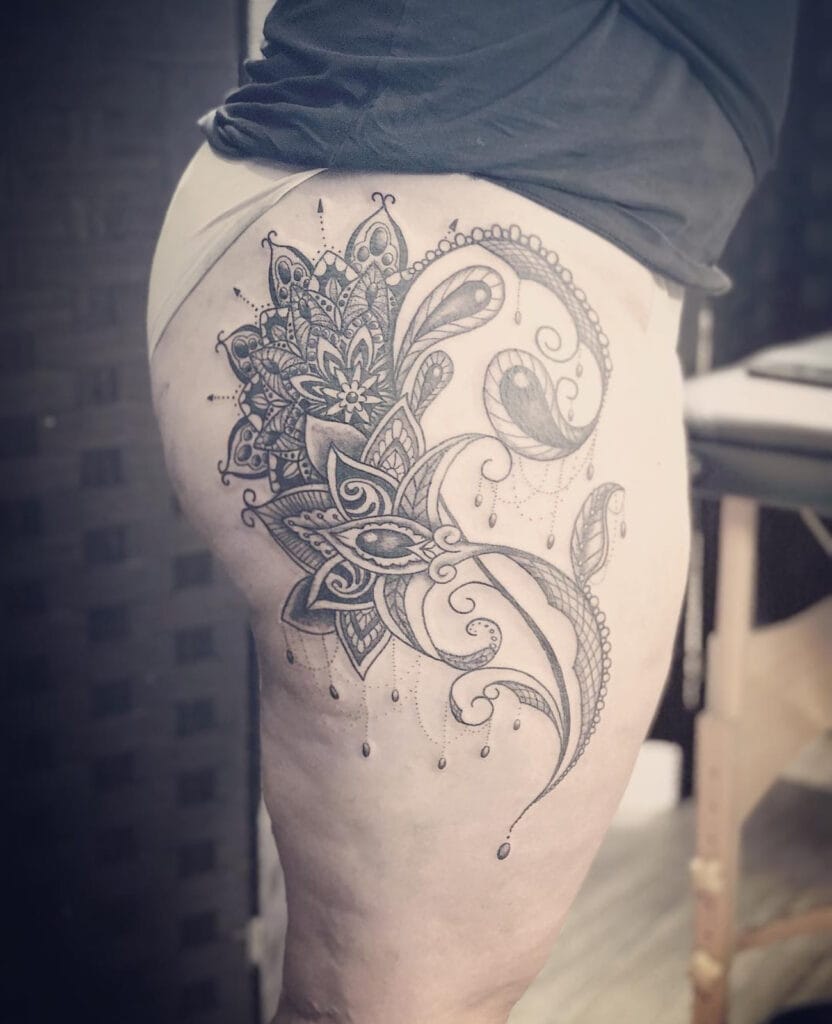 @razz_tattoos
3.Beauty in every step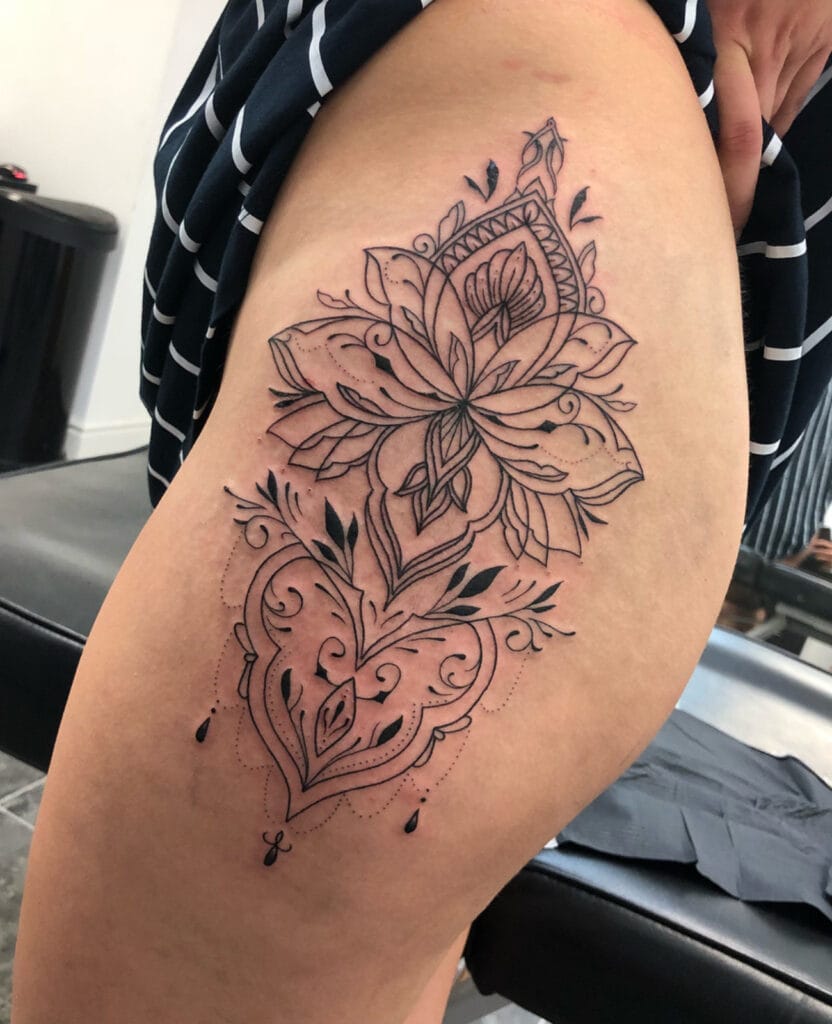 @inkrediblewythenshawe
4.A tattoo that's always on the move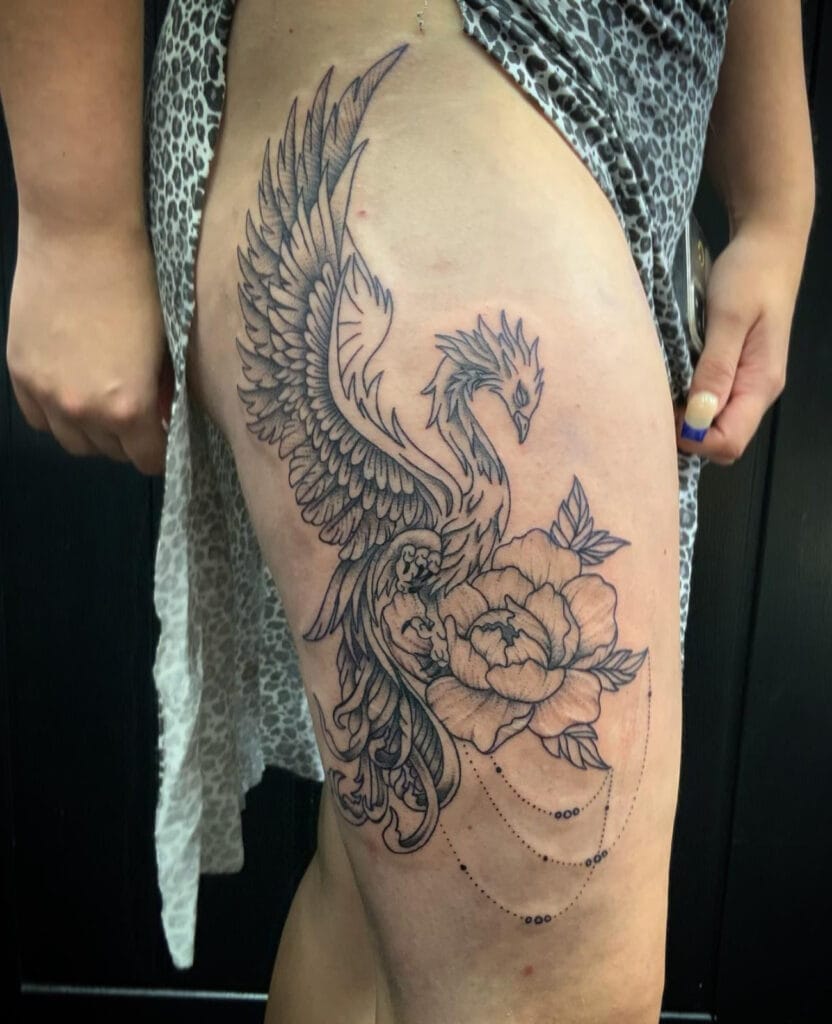 @alayna.chloe.tattoo
5.Where body art meets fashion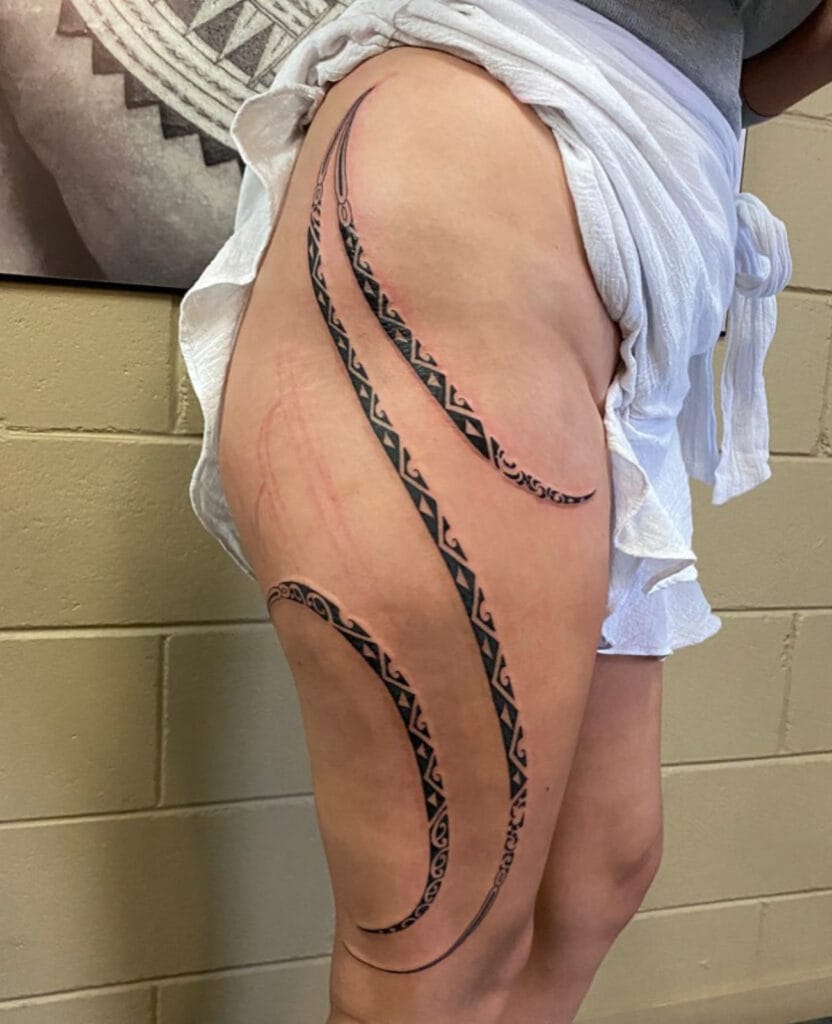 @inkbywiremu
6.Tattooed and proud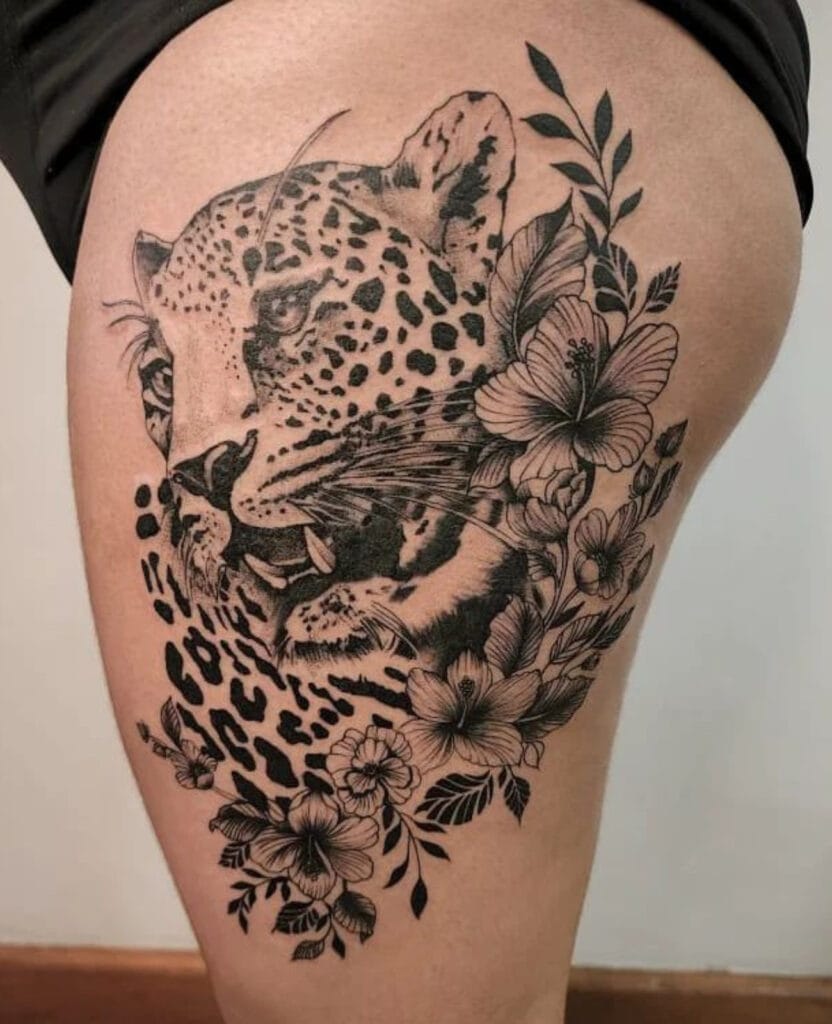 @inkbymarchall
7.Life's a journey, make it a stylish one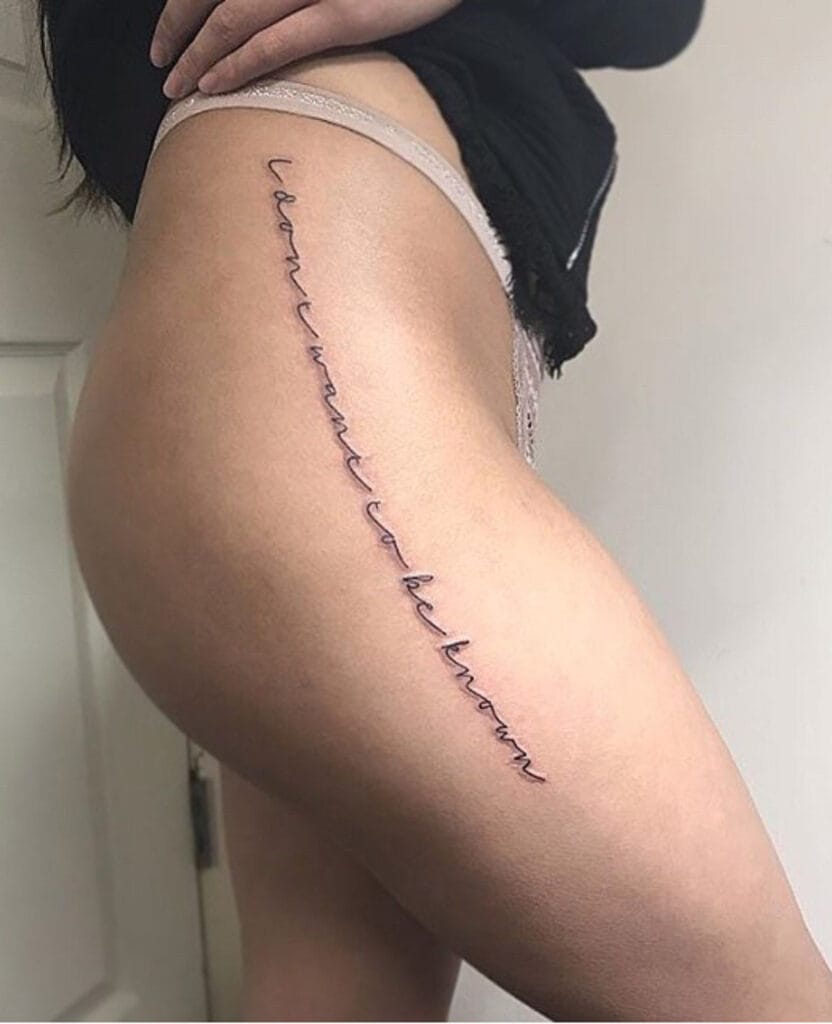 @ecltr
8.Tattooed legs, don't care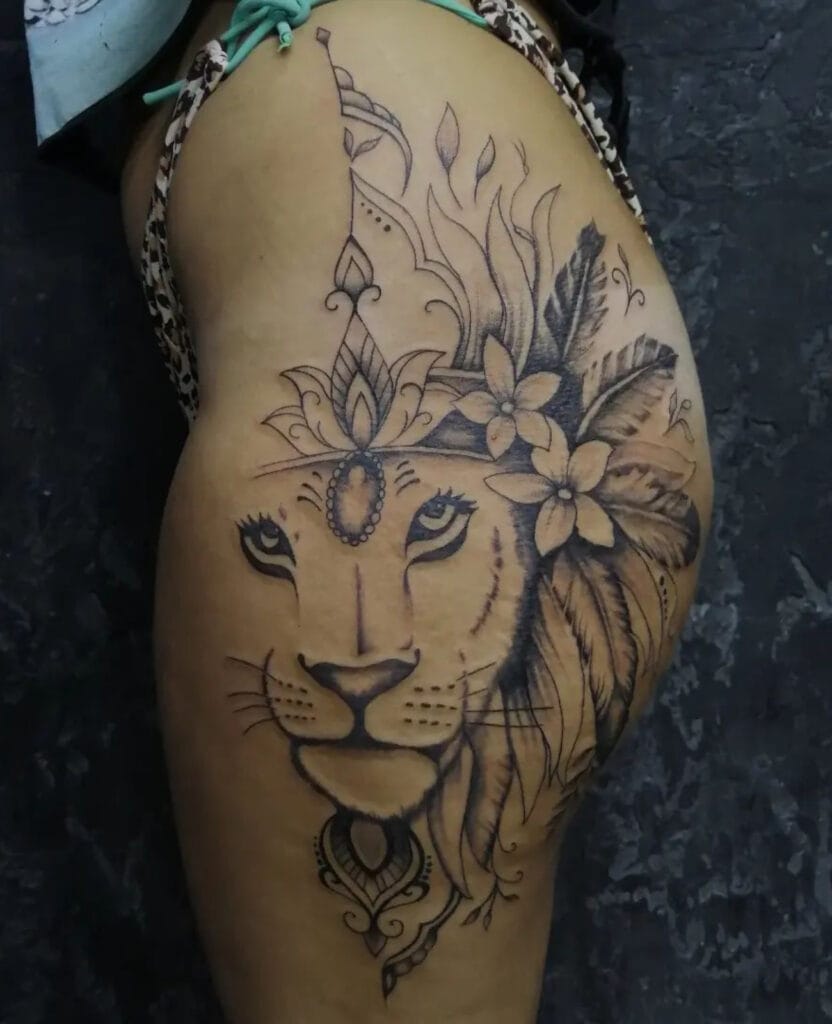 @khodorwehbytattoo
9.Adding some ink to your strut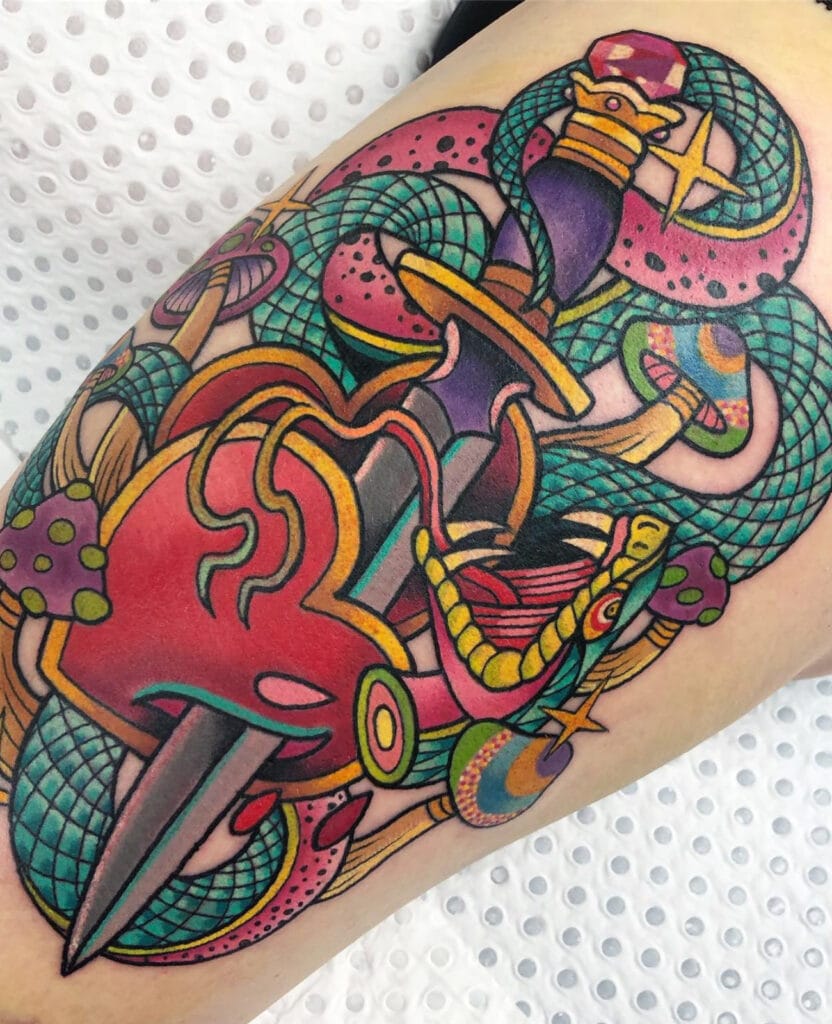 @sarahktattoo
10.A thigh tattoo that's worth showing off
@chiaramariani.ttt
11.A statement piece that you'll love forever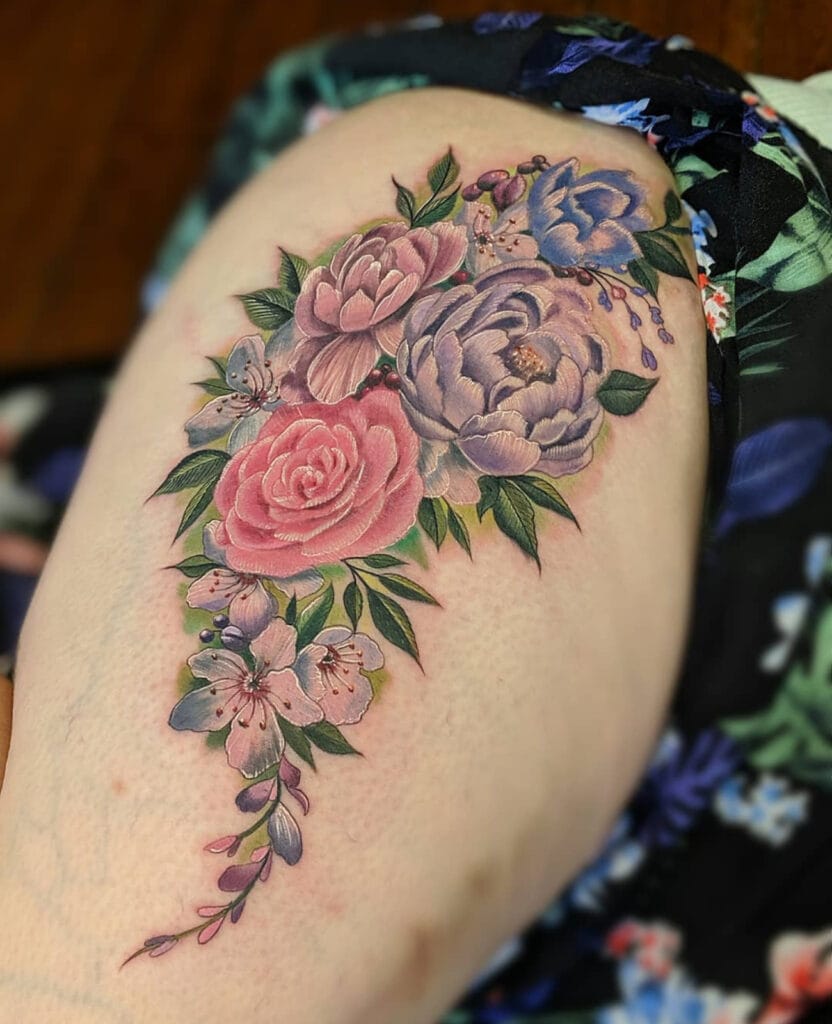 @sim1nktattoos
12.A work of art on the move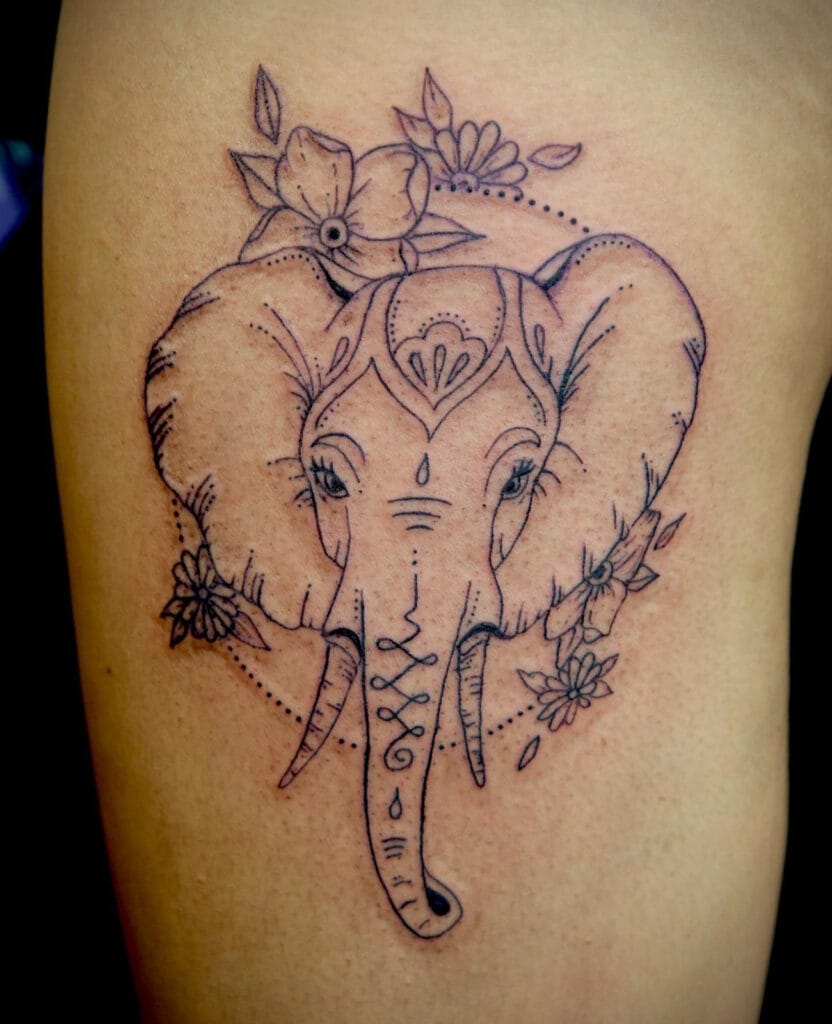 @danielsosotattoos
13.Ink that tells a story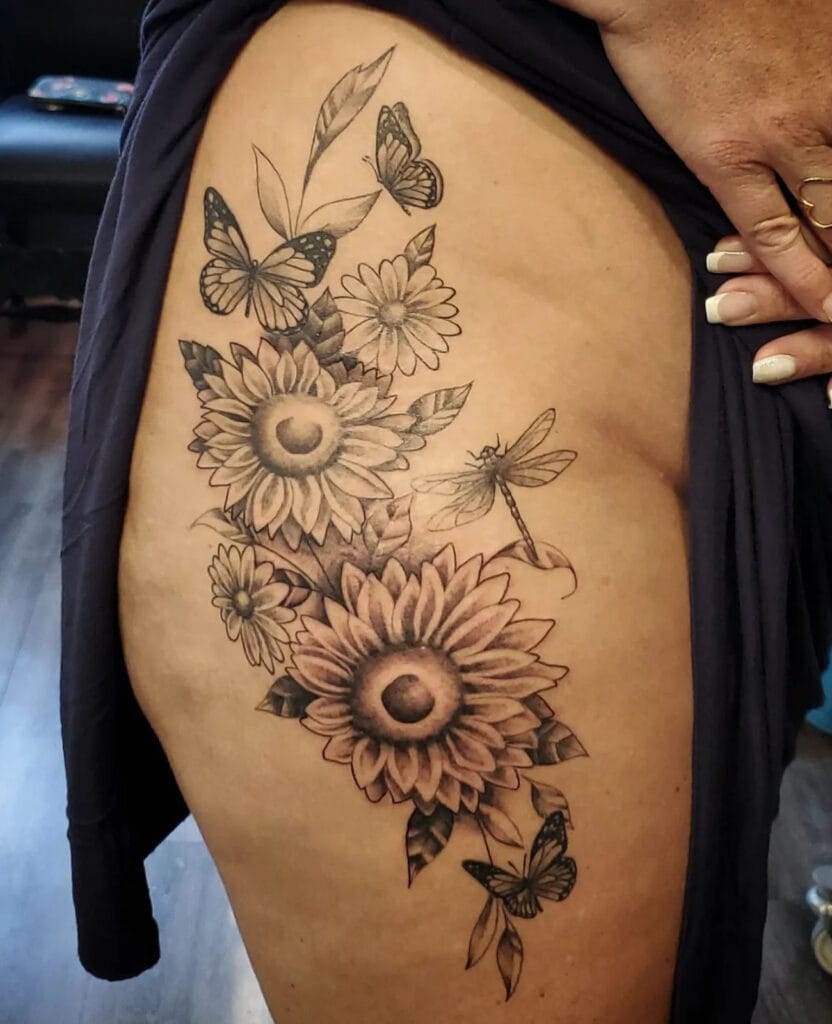 @johnny_ox
14.Making every step a stylish one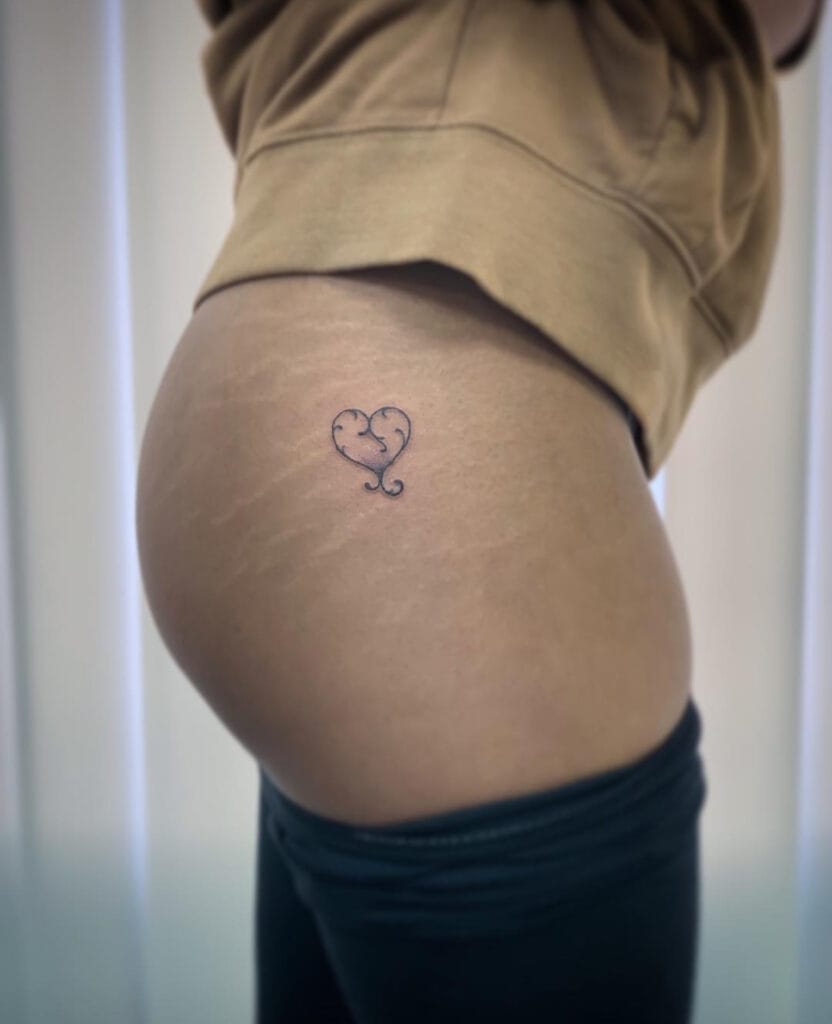 @inknerd7
15.A tattoo that's all about attitude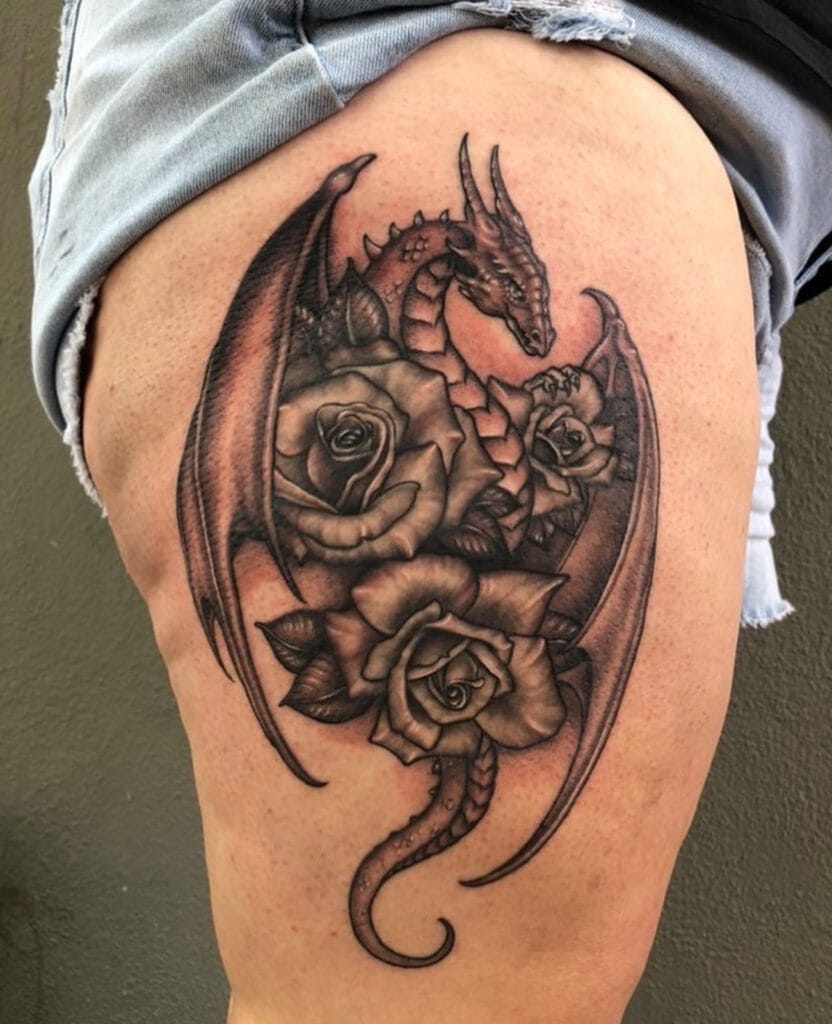 @paintedapetattoos
16.A permanent accessory you'll always love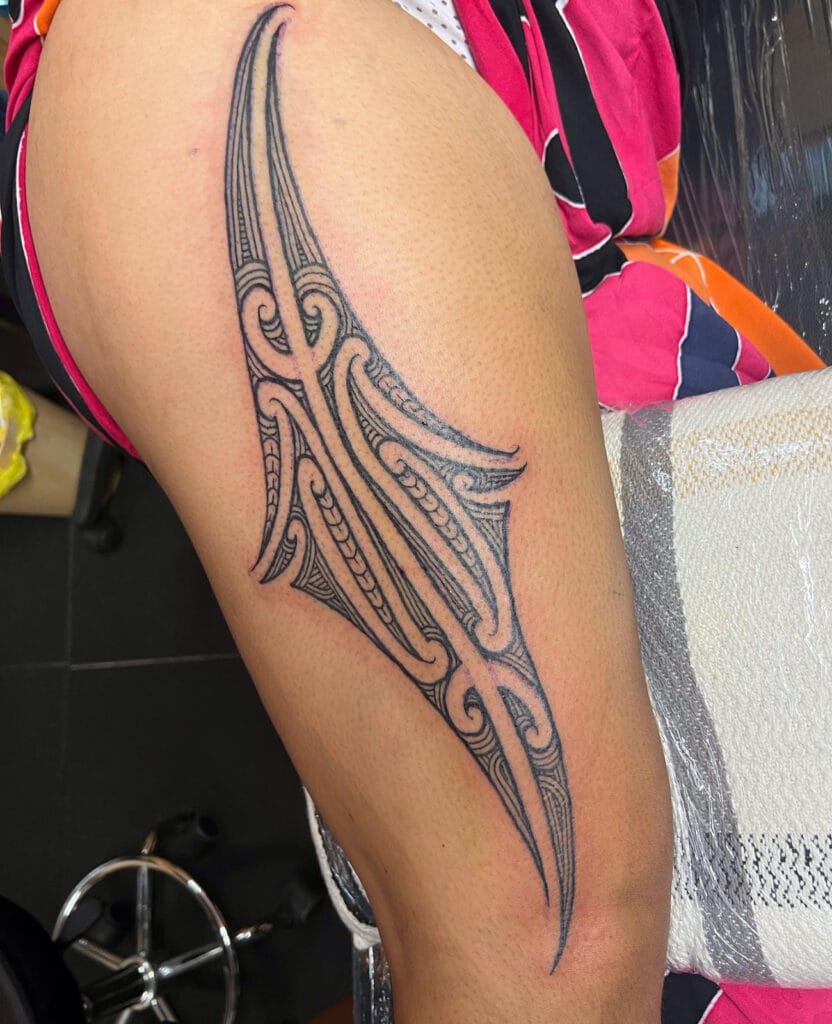 @harwood_tattoos
17.An edgy addition to any outfit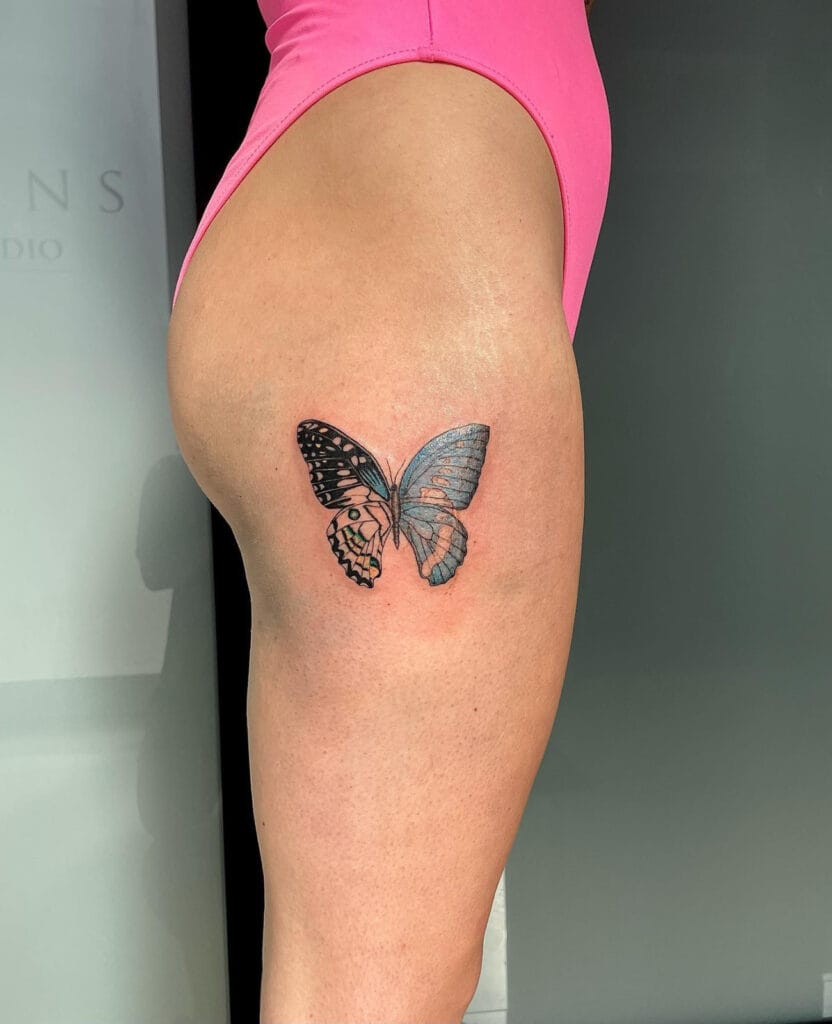 @6moonstattoostudio
18.Tattooed and unstoppable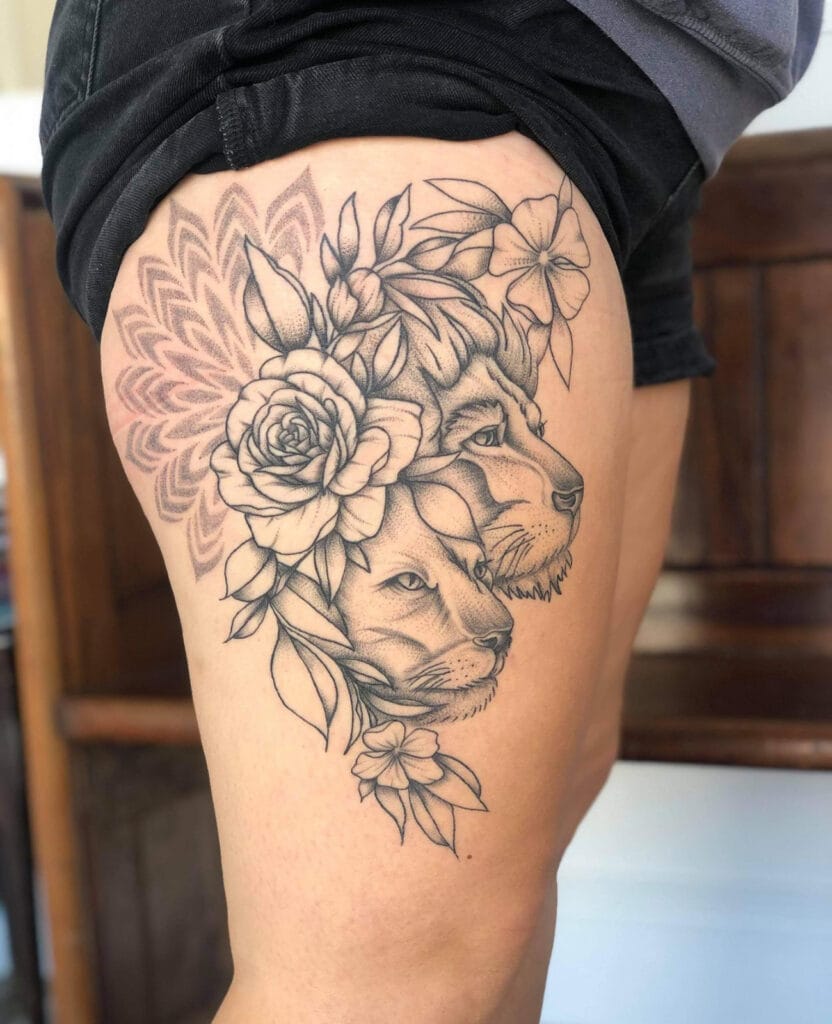 @pinsandneedles_driffield
19.Ink that makes a statement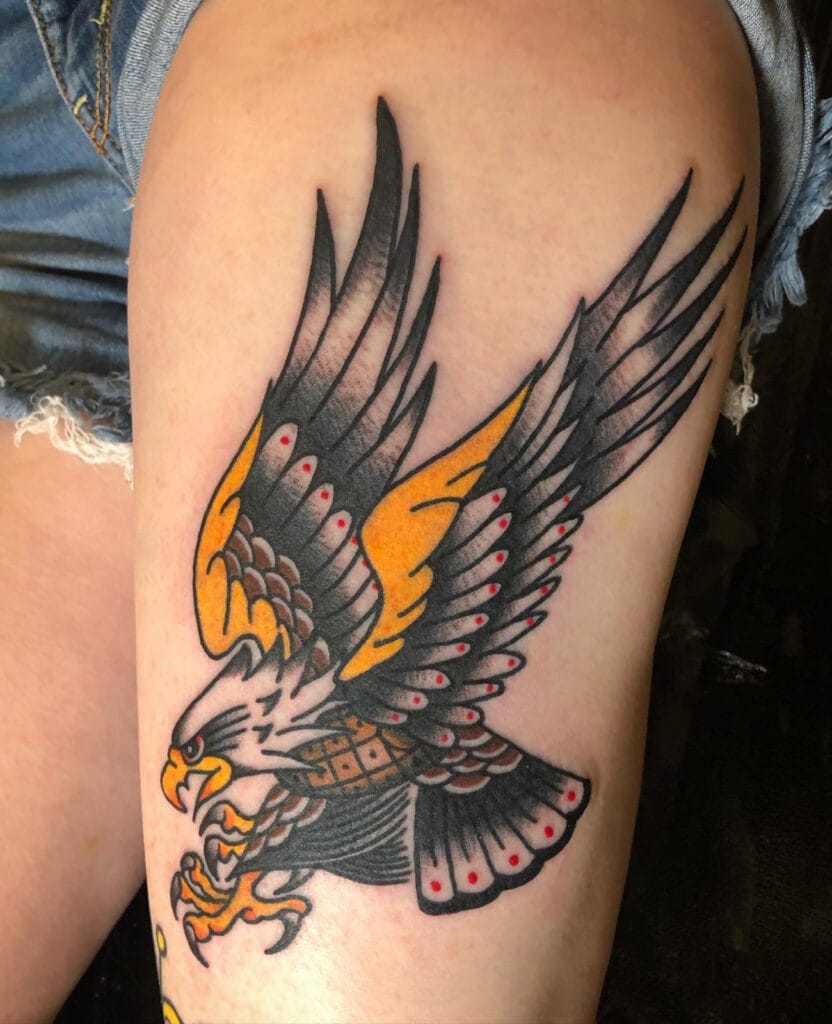 @truegoldtattoo.pdx
20.A piece of art that moves with you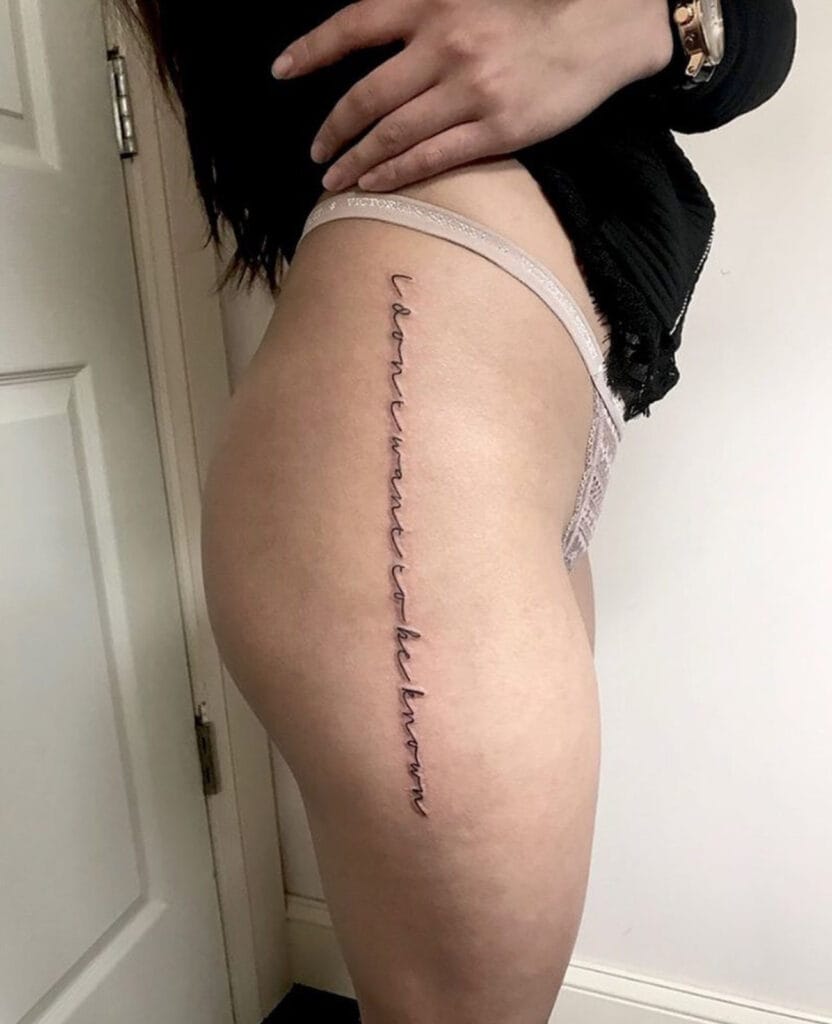 @ecltr
21.A bold and beautiful thigh tattoo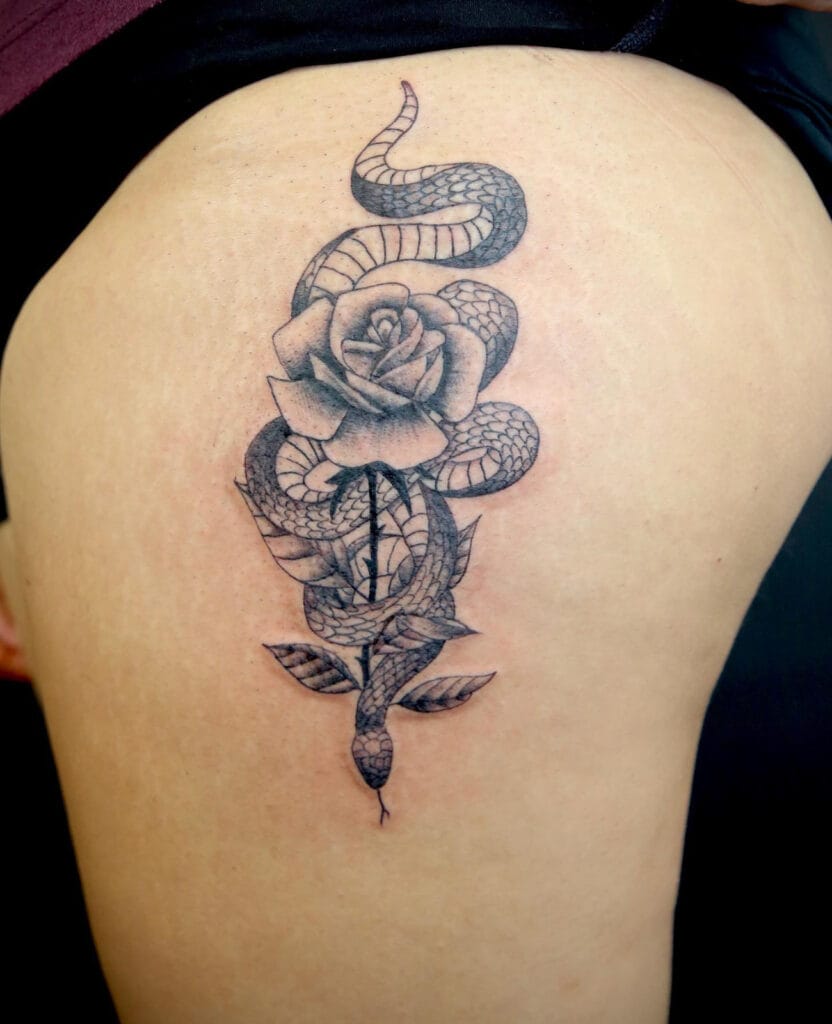 @danielsosotattoos
22.Unleash your inner rebel with a thigh tattoo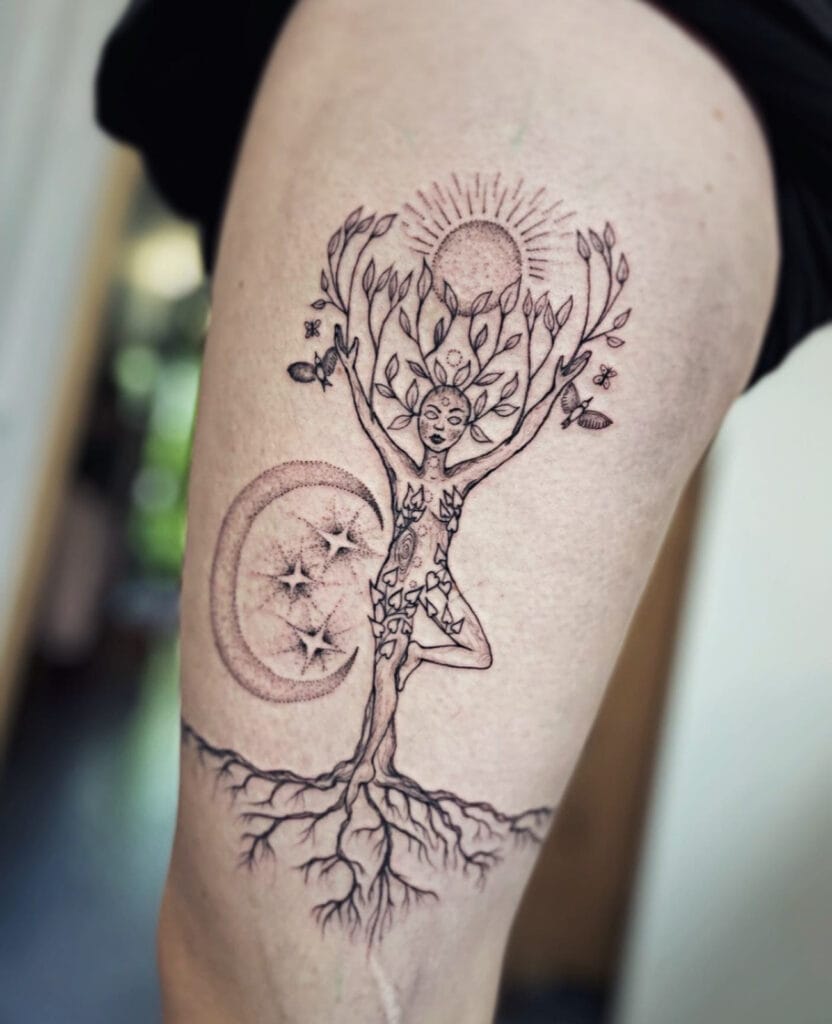 @ink.and.om
23.An inked-up fashionista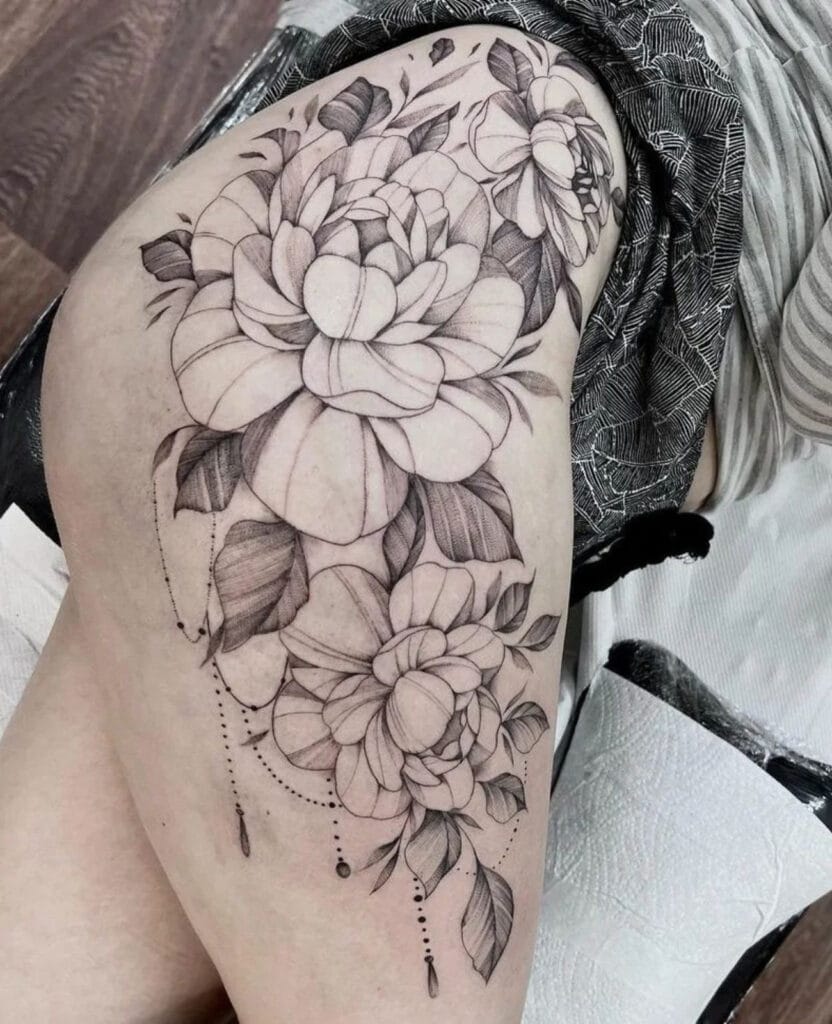 @medusatattooparlour
24.Tattooed, fierce, and fabulous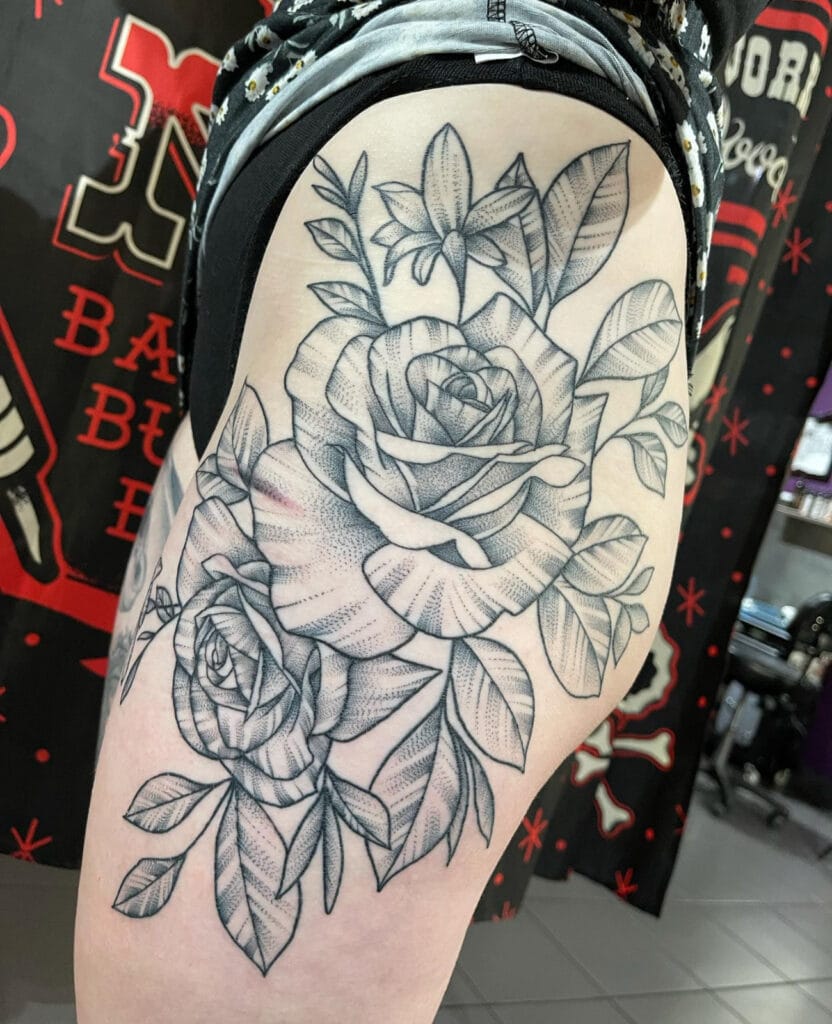 @benbillerstattoo
25.Body art that's always in style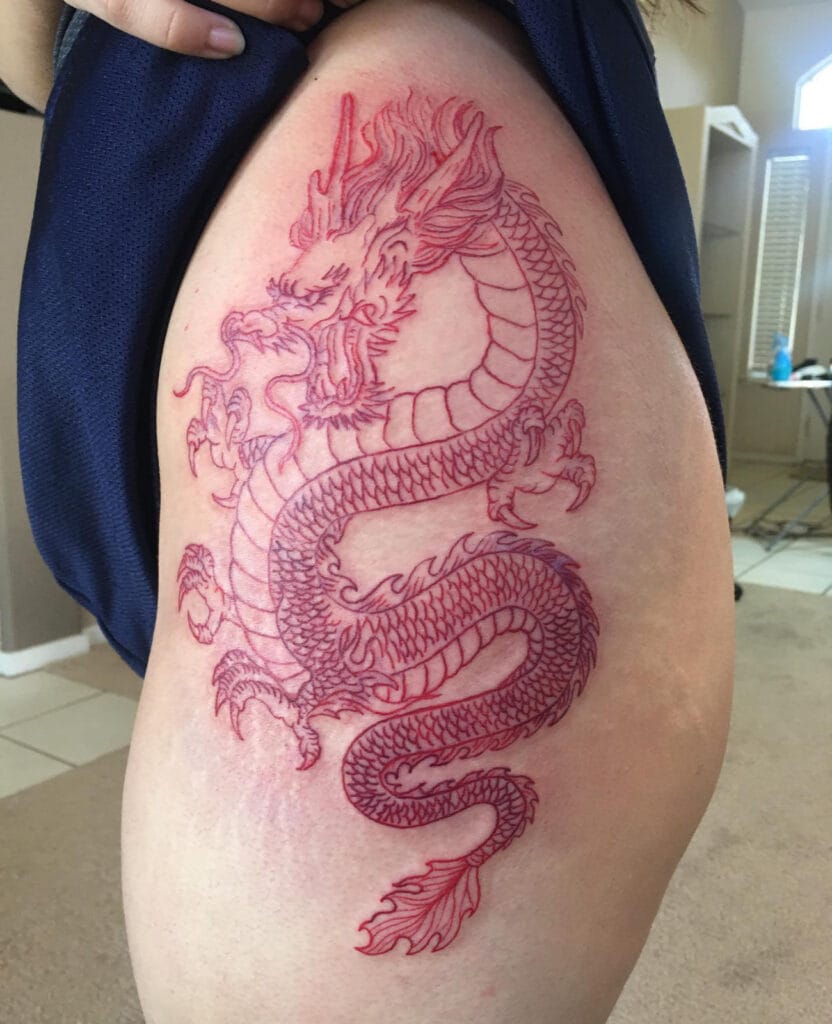 @danielsosotattoos
26.Tattooed and confident in every step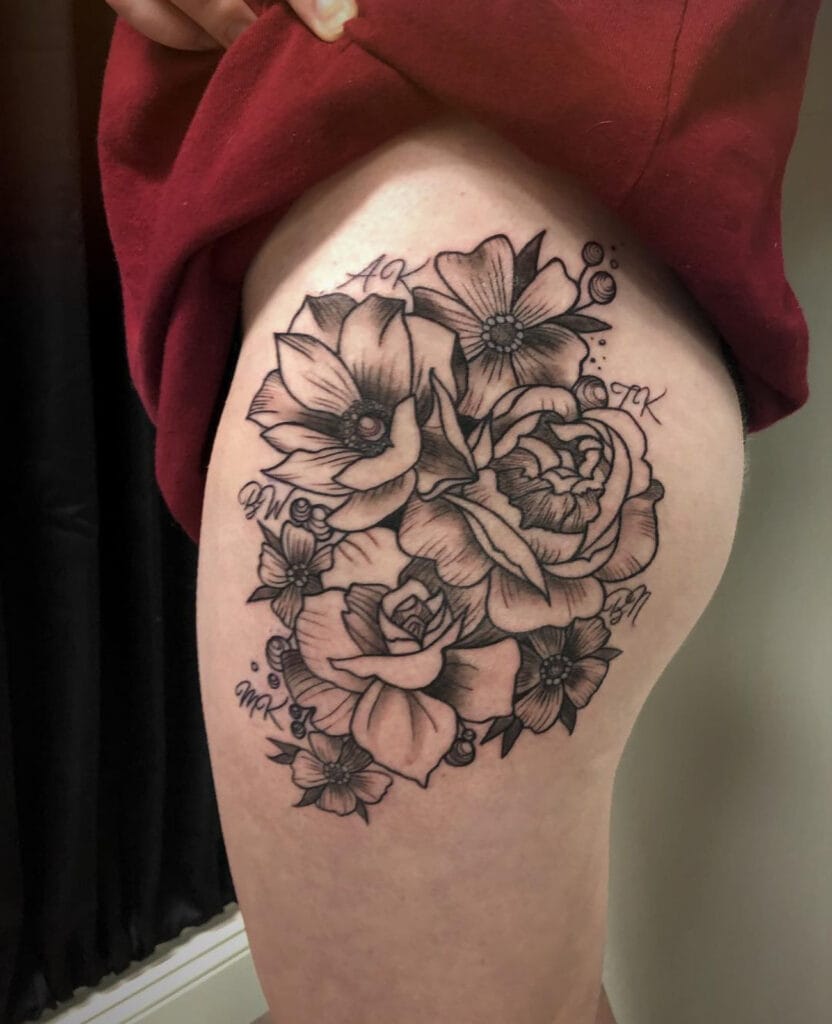 @jen_laskowski
27.A tattoo that adds a little edge to your style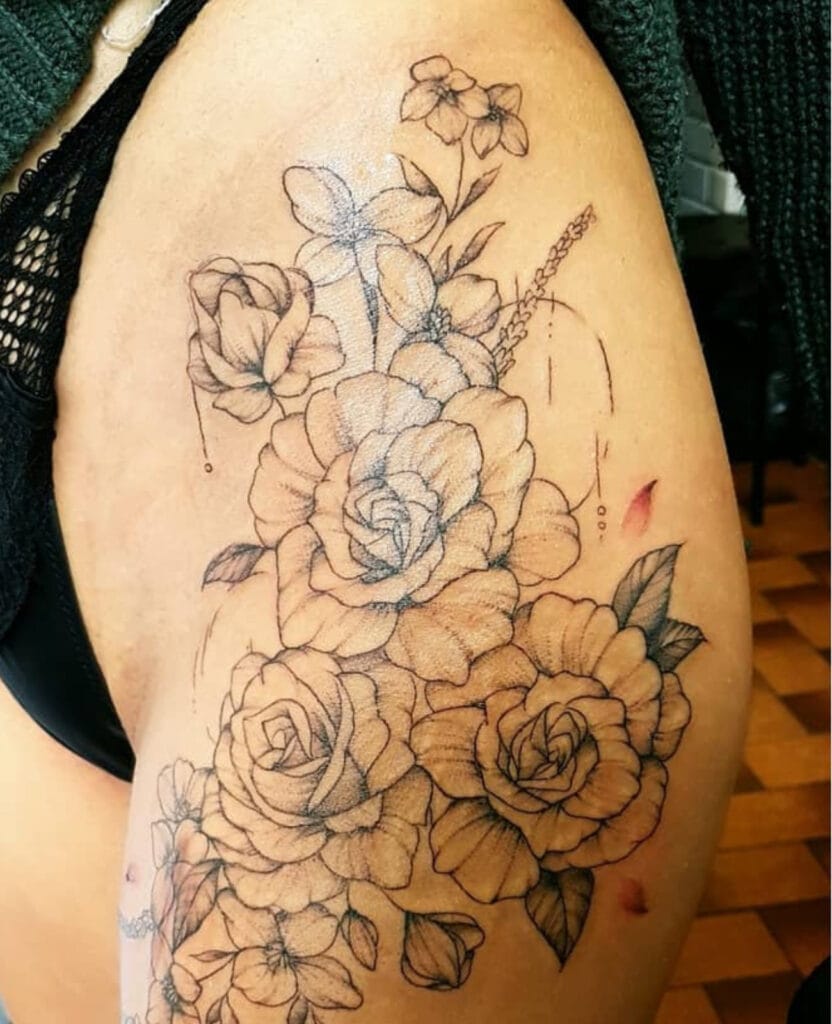 @c.knight_tattoo
28.A work of art you can take anywhere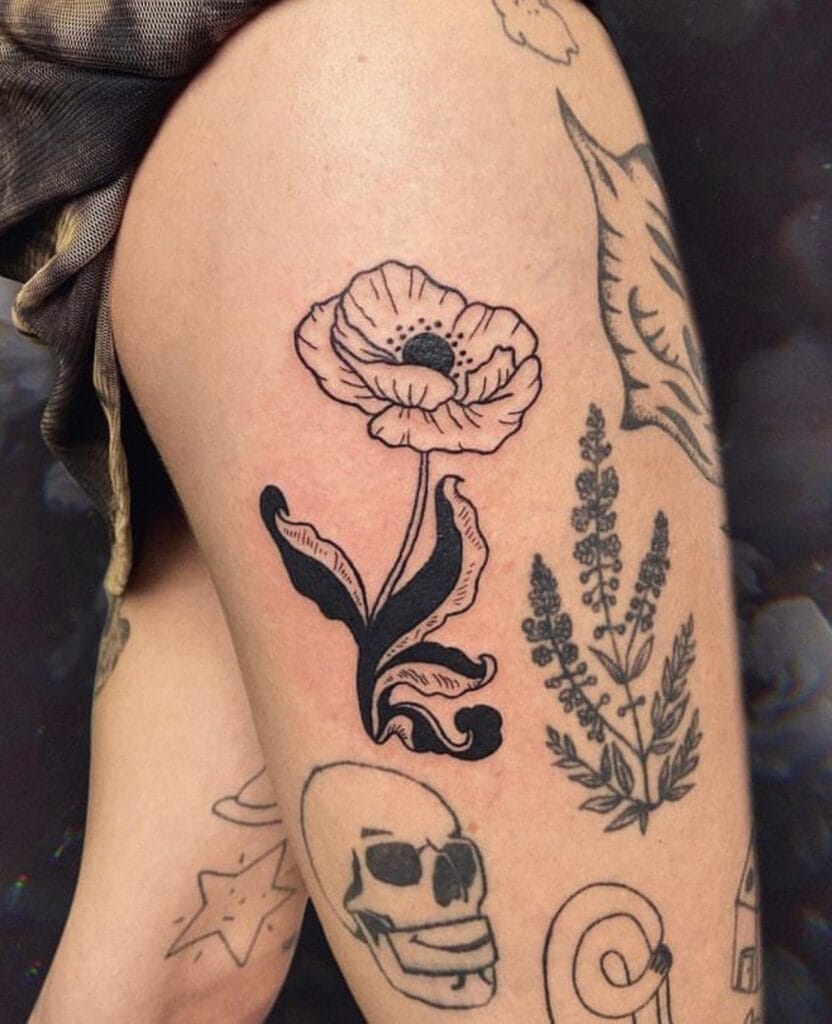 @hemlocktattoostudio
29.A statement tattoo that speaks for itself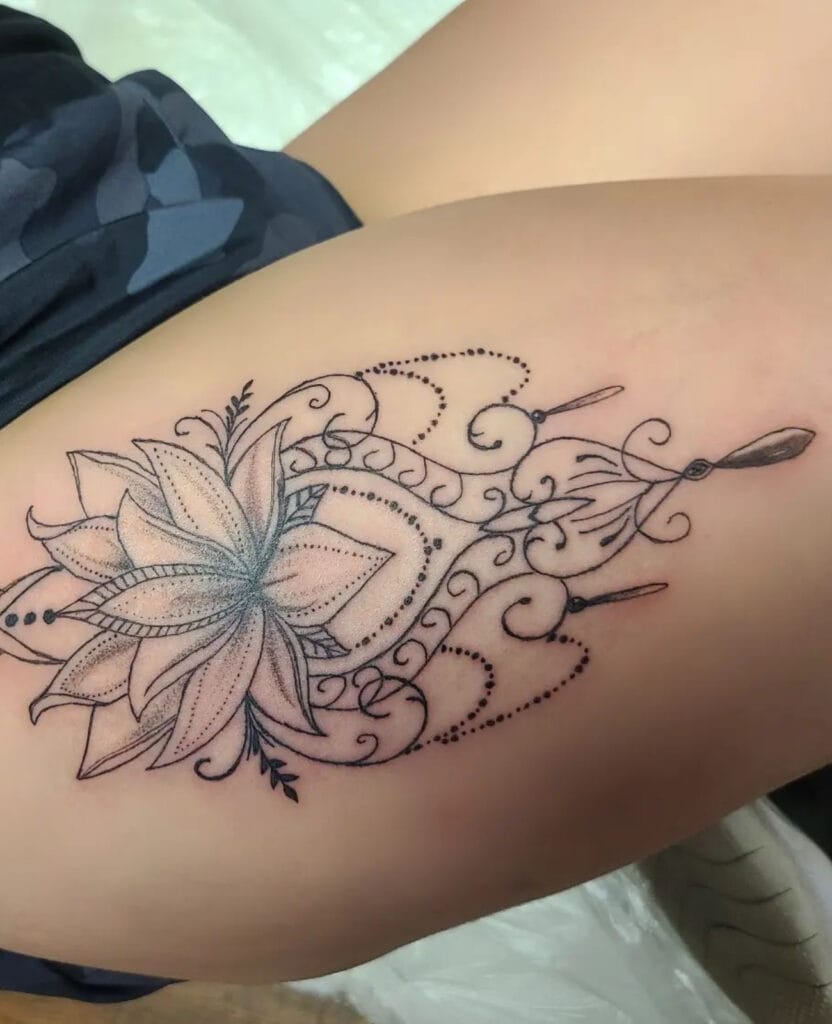 @eyecandy_eyelashes
30.Ink that complements your curves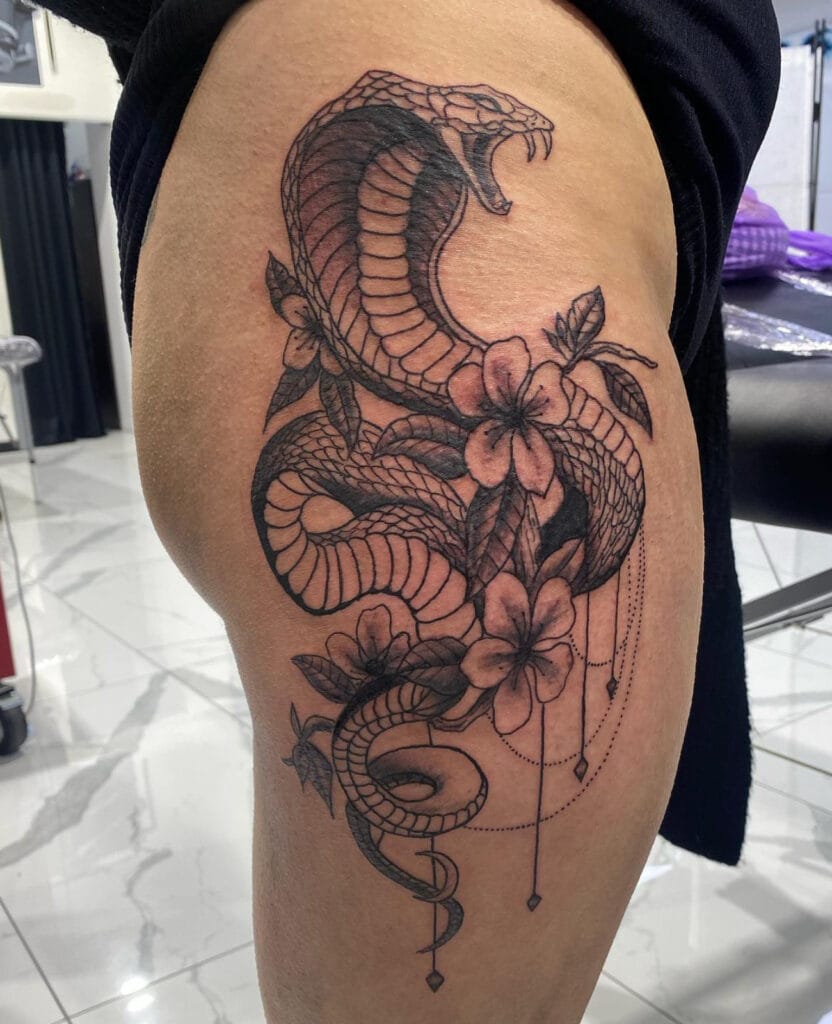 @cityofinkmelbourne
In conclusion, side-thigh tattoos are a unique and creative way for women to express themselves and showcase their individuality.
Whether you prefer bold and intricate designs or delicate and feminine artwork, there's a side-thigh tattoo idea out there for you.
Remember to take your time when choosing a design and to work with a reputable tattoo artist to ensure that your vision is brought to life in the best possible way. So, go ahead and unleash your inner artist with a stunning side-thigh tattoo!