Summer brings the contrasting climates of warmth during the day and coolness in the evening. For most people, warmer weather reminds them of light and casual outfits. Even the thought of summer wants us to be laid back and resting. If you have work outside during the daytime, then you would definitely prefer loose clothing to cope with the temperatures. So, wearing a denim jacket over your dress would obviously be out of your plans. So, let's check this out, whether you can really wear  stylish denim jackets in summer.
Yes, of course, you can wear denim jackets to match your outfit without harming the cozy and comfortable vibe. You can easily elevate your dress code with jean jackets in summer independent of whether it is professional work or just hanging out with your favorite people.
Keep reading to the end, as we guide you through all the details you need to know if you are planning to wear denim jackets in summer!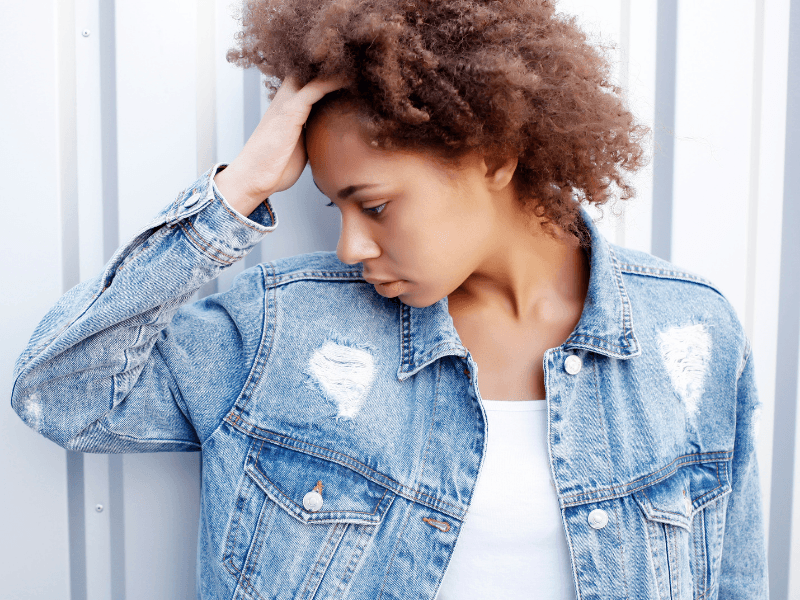 How Are Denim Jackets Made?
Denim is made using cotton fibers that are spun into yarn and dyed. These are often indigo-dyed which gives the classic blue color of the standard denim. The cotton denim is woven usually on shuttle denim and created selvedge denim that has finished edges. If it is woven on a projectile loom, it creates non-selvedge denim and has delicate edges that need to be sewn to avoid fraying. The denim jackets are basically made from these two types and even have few more types of denim as follows:
Indigo Denim that has been dyed with indigo dye and has white weft threads
Stretch Denim that has an elastic component for added flexibility
Crushed Denim that has been treated to get a wrinkled nature
Acid-Wash Denim that has been treated with chlorine and pumice stone to get a marble look
Raw Denim that has not been washed after dying to get a rough and raw nature
Sanforized Denim that has been treated so as not to get shrunk when washing
Are Denim Jackets Good for Summer?
It would be really annoying for you when you have to think about changing the trends and styles all year round, depending on the seasons. We all have few denim jackets at the front of our wardrobe that we have been wearing regularly that they are almost worn out. Denim is such a user-friendly type of cloth that you would be happy to learn about wearing them in summer as well.
If you are wondering whether jean jackets are good for summer, because they seem to be coarse and warm, we recommend that denim jackets are good to be worn around the year. But you need some tricks and hacks to help you with this. Let us introduce you to some fashion tips on how to wear denim jackets during summer.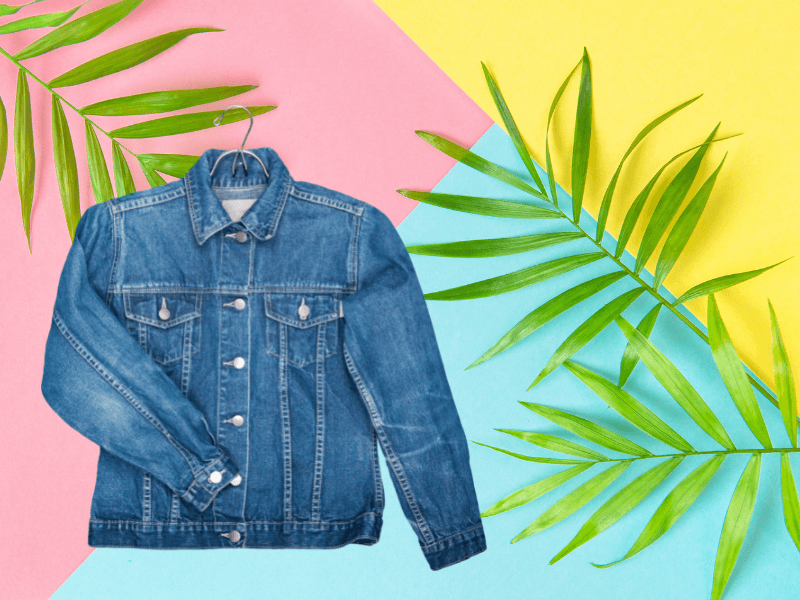 How to Wear Denim Jackets in Summer?
The following are some tips to style your clothes with a jean jacket in summer.
Denim Jacket with Short Dress
Summer is the ideal time for short and light dresses. So why not style it up with a denim jacket that you love? Denim jackets are an ideal way to pair up a pastel-colored, floral, or printed mini dress. This would give you a sweet and relaxed vibe with little warmth.
You can also wear denim skirts with short or long skirts. A lightweight summer skirt would be the best choice. These skirts are mini, midi, or maxi styles. This would give you a stylish and effortless look for both daytime and evenings. Wearing a denim jacket along with such an outfit would make you look gorgeous even for a date night. Also you can wear with gathered skirt.
This is one of the coziest outfits that you would like to be in, during the summer. Denim jackets do work well with jumpsuits as on any other dress. This would create the ideal vibe for a casual summer Friday. So when you are working off in summer, why not try this out?
Wearing shorts is a common outfit during summer. So we recommend you to try on a denim jacket along with it. You can even try high waisted or striped pair of shorts, light or white T-shirt, and a pair of sandals to match the jacket.
Another ideal dress code would be to pair your denim jacket with a pair of summer pants, an oversized T-shirt, or a crop top along with a pair of woven sandals.
This is one of the most fashionable and stylish dresses to accompany with a denim shirt during summer. It gives the light and cozy vibe of the warm weather and scorching sun.
Next time you wear a loose maxi dress in summer, pair it up with a jean jacket for a change. You can choose a dress with T-shirt material to give you a more defined waist that would add more interest to your look. A pair of sneakers or light sandals would help complete the summer vibe.
Wear your favorite jean jacket for summer with a white bodysuit and joggers for a cool, energetic look for travel and work.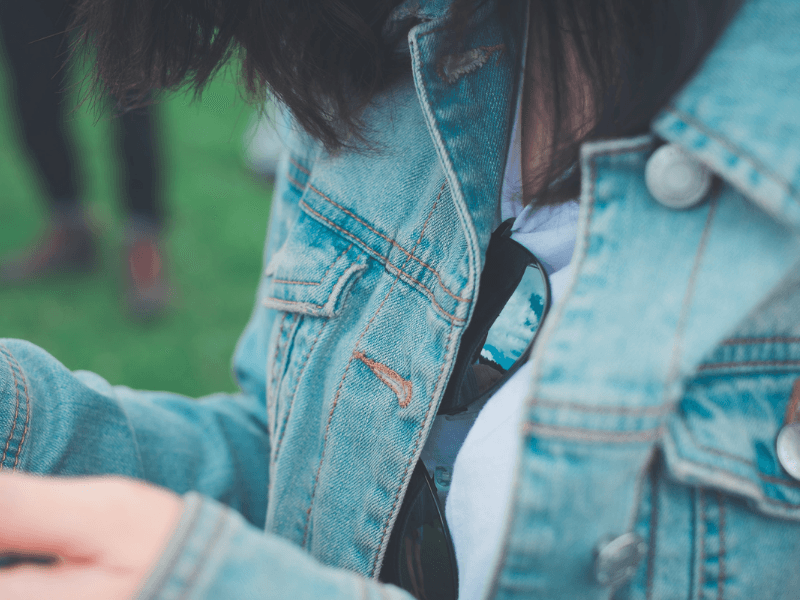 Have you tried the other colors?
Denim jackets are not limited to shades of blue. There are so many other options such as white, black, shades of maroon, brown, and even printed jackets. The white and light-colored jean jackets would be the most ideal and comfy for summer. So why don't you just get some buddies and go shopping around the malls to find the latest designs of new jean jackets for you to try out this summer!
Let us know what your favorite outfit was and how things went this season!
What Is the Best Season to Wear Denim Jackets?
Denim jackets are most ideal for cold seasons as the most common type of these are made to be thick and coarse. However, there are new fashion trends that have made thin and flowy varieties of denim with a thin lining. This helps to make jackets and other denim outfits suitable for warm seasons such as fall and summer as well. So, the answer is, every season is the best season for you to feel free and enjoy your favorite denim jacket!