The entrance is the area of your home that demands a lot of storage space while also providing a pleasant greeting to your family members. Every guest to your home judges the design of the complete house from the doorway. It might be difficult to meet your storage needs in a tiny doorway, especially if your home is modest.
Here are 15 fantastic entryway storage ideas to help you keep your home's first and final impressions on target while also maximizing space.
Disclosure: This post contains affiliate links, which means we may receive a commission if you click a link and purchase something that we have recommended.
1.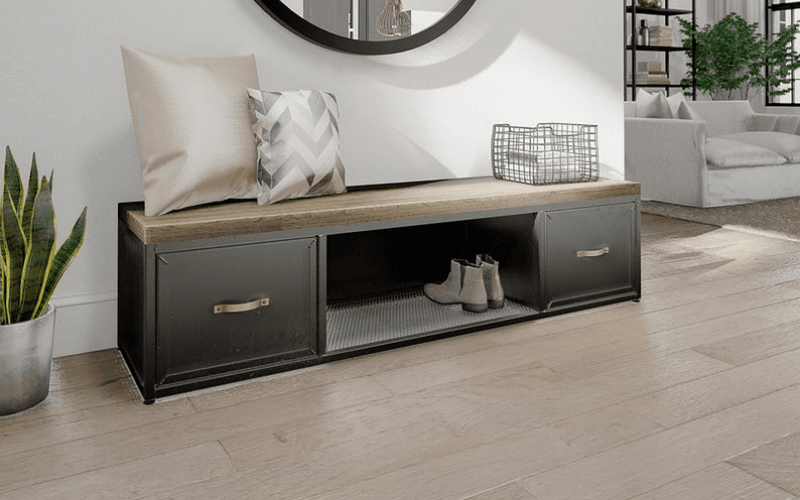 @IronAgeOffice
This entryway storage bench comes in both steel and wood materials. It makes the entryway to your home more modern with its maple wood top and carbon steel frame. The leather handles also add more elegance to the design. The large drawers and open shelving create more room for all your storage needs.
2.
@sauderusa
This is a different entryway storage idea which is especially for confined places. If you have issues with limited space in your apartment, you can try this storage cupboard. It has vertical drawers and an open shelf at the bottom to create enough room for your storage. You can also match it with your wall and floor colors.
3.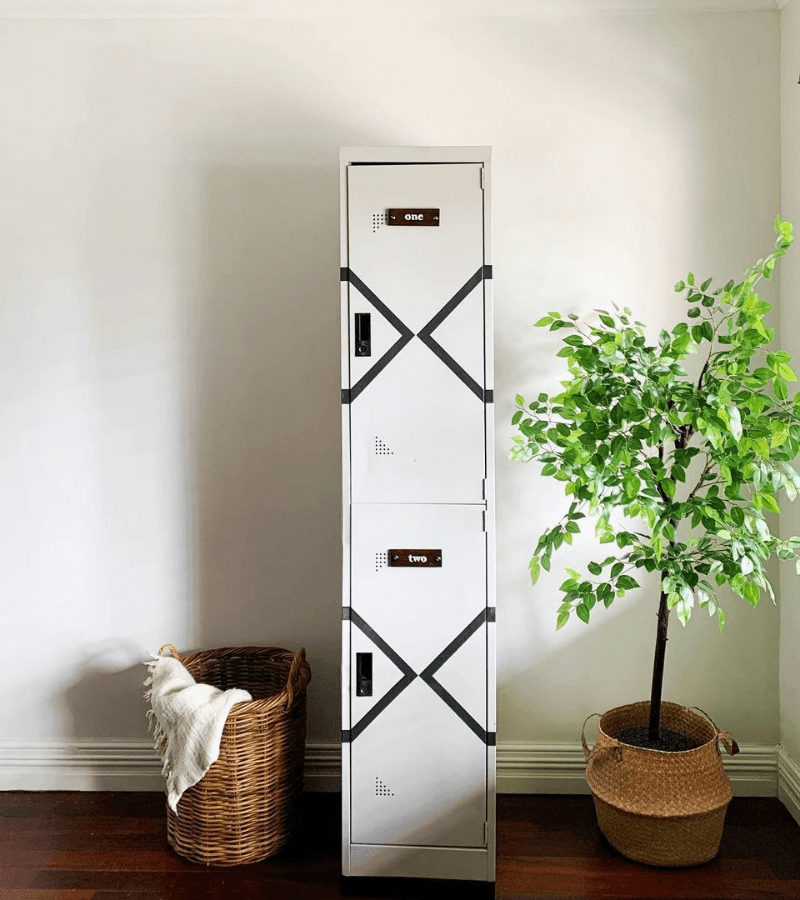 @house_of_hollingsworth
This entrance storage cupboard has a more industrialized look due to its modern appearance. It is ideal for extra confined spaces as it requires only a very small space from the floor. Share your thoughts about this storage design, how you like it, and what you think about this special storage idea.
4.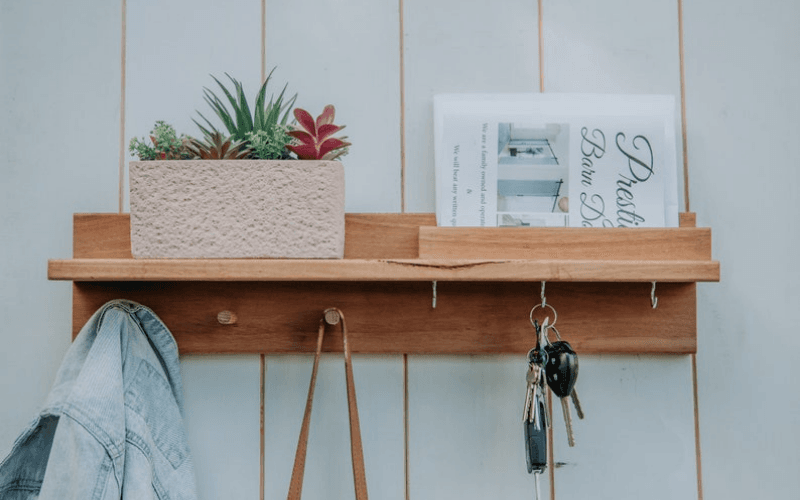 @PrestigeTimberDecor
This entryway storage is a timber shelf that can carry a variety of items. You can leave your coats, bags, keys, and other stationery on this. It is a perfect storage idea for living spaces if you don't have guests very often. It is also ideal as a room organizer and a perfect gift for your loved ones.
5.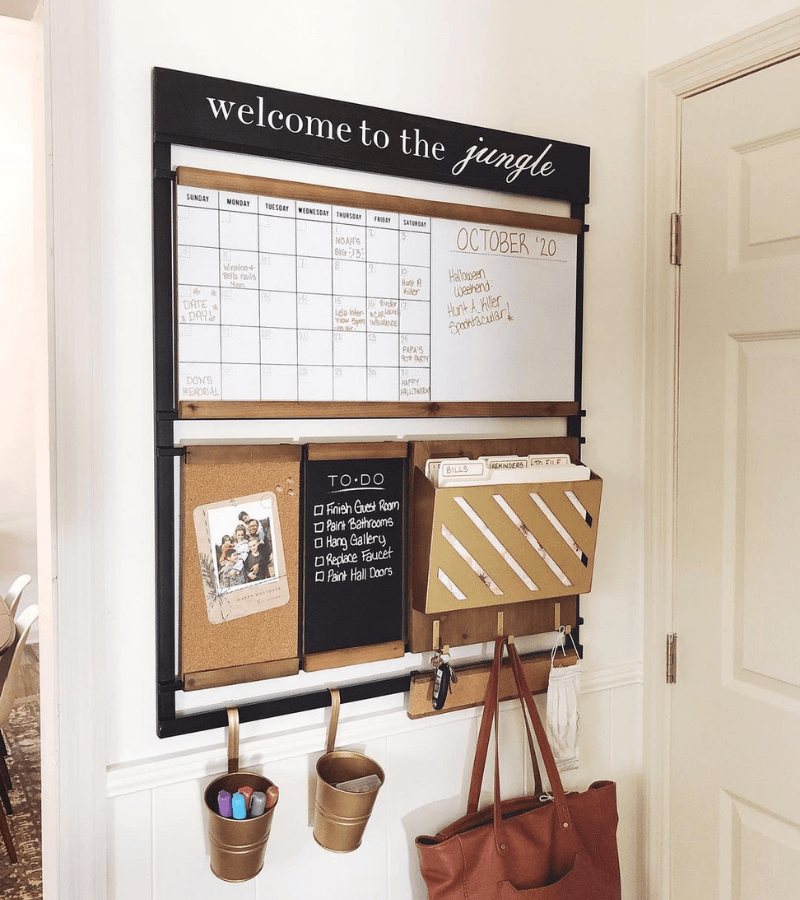 @lelaburris
If you are looking for something different and need a storage idea for a working environment, you surely can try this out. This holder can support you with a writing board, notice board, document holders, and a few more containers as per your requirements. It is a good organizing idea for your office room as well.
6.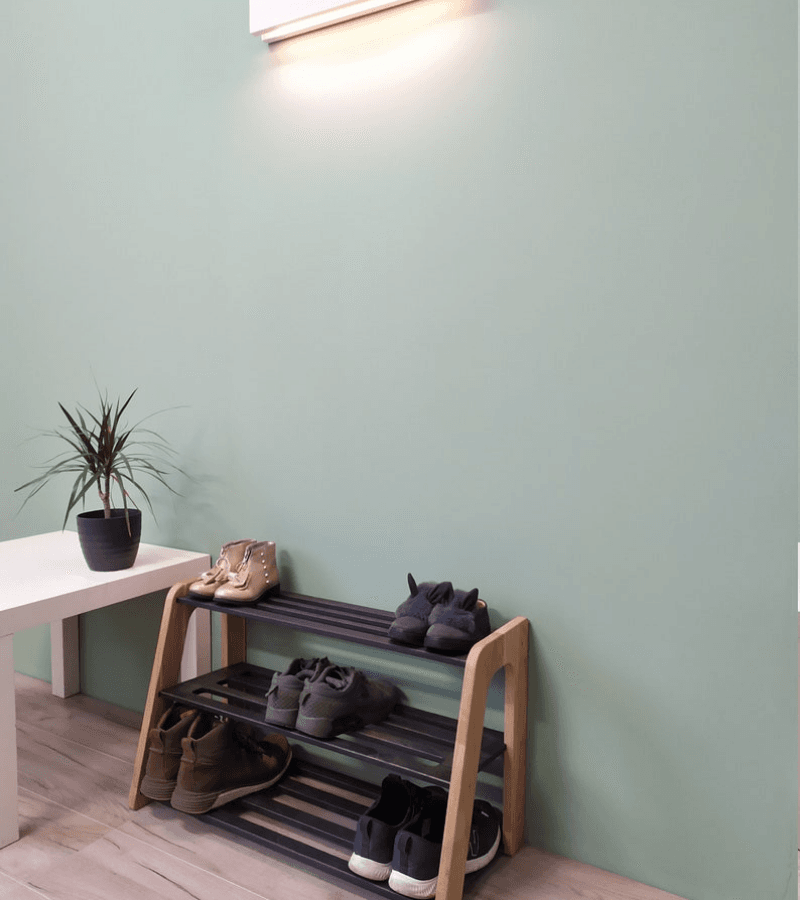 @WecoStore
This is a simple shoe organizer that you can use at your entryway. Its beautiful design is very appealing and has a different structure from the ordinary shoe racks. It has sturdy birch plywood shelves coated with scratch-resistant lacquer for protection. You can get it in different colors to match your preference.
7.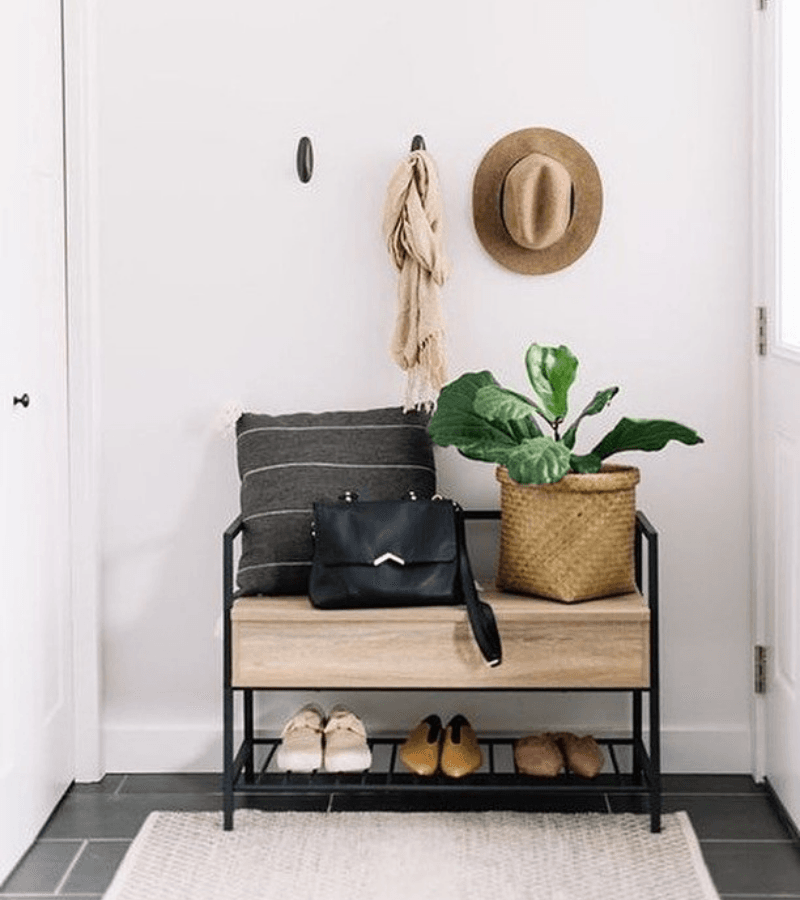 @sauderusa
This is a welcoming entrance storage design where you can place your bags and shoes in an organized manner. You can also add a hat holder above it to complete the design. The steel frame makes it lighter to carry about. It would look best by the door side or your hall entryway.
8.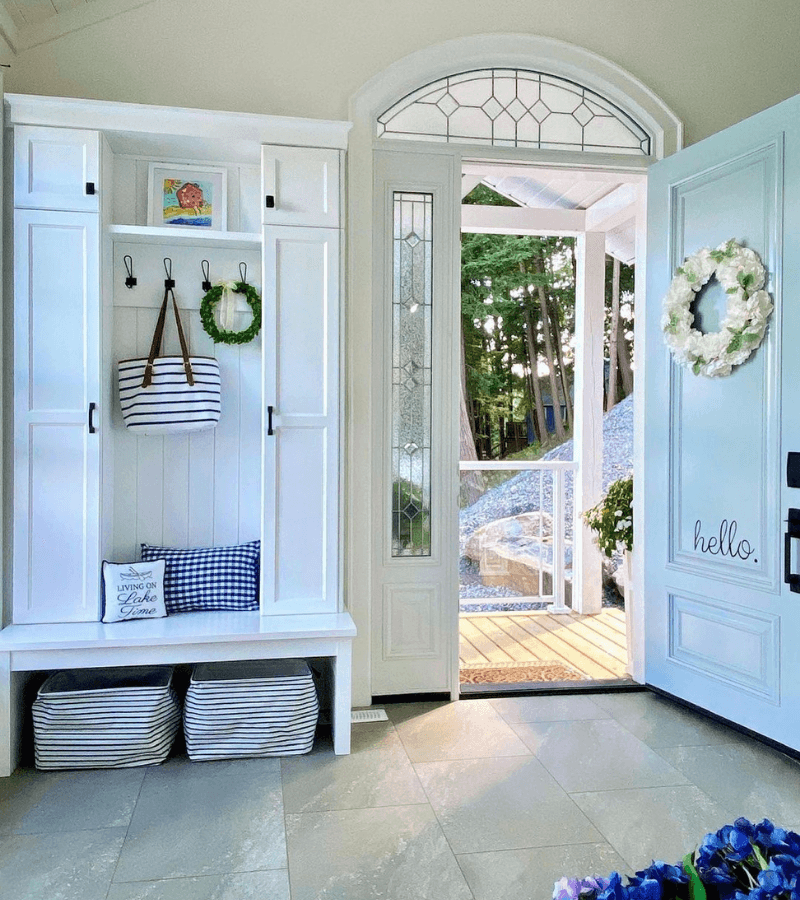 @jubileehavencottage
This is a beautiful entryway storage idea that you can use as an entryway organizer. It is spacious where you can place pretty much everything as you enter the place. It has a separate bag and coat holder along with few cupboard structures with shelves inside them. You can use the bottom area as a shoe organizer.
9.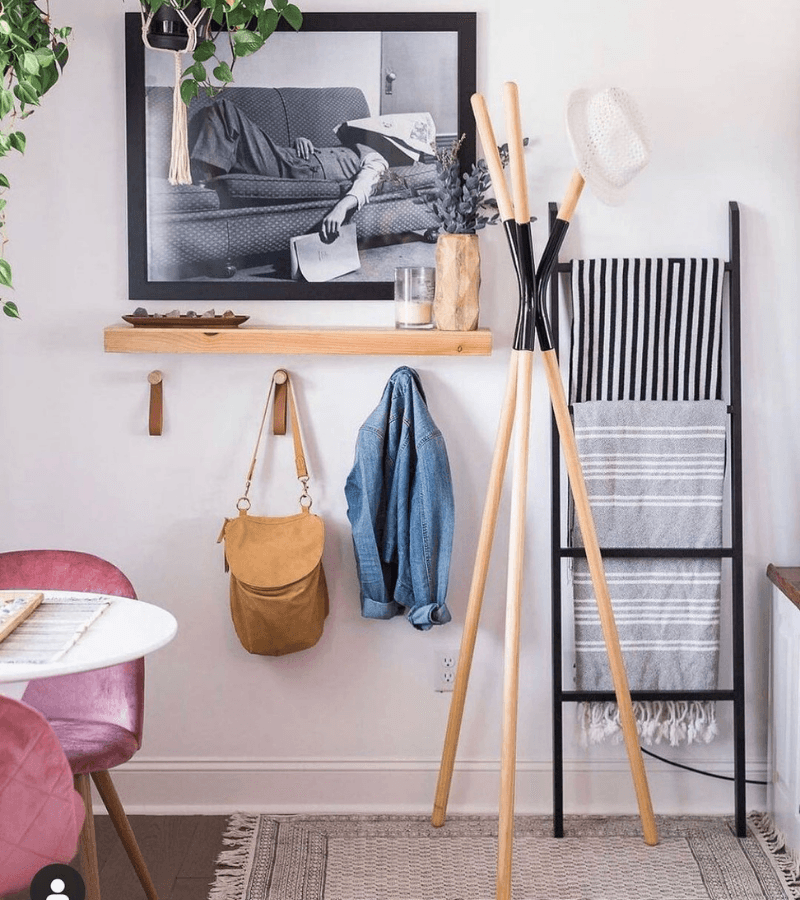 @lelaburris
This organizing idea is quite different from the usual one-piece designs. You need to have a set of different pieces which are fixed separately to create the unit. It consists of a shelf, coat holders, a hat holding structure, and a rack for scarves and other clothing. You can also add a picture frame over this.
10.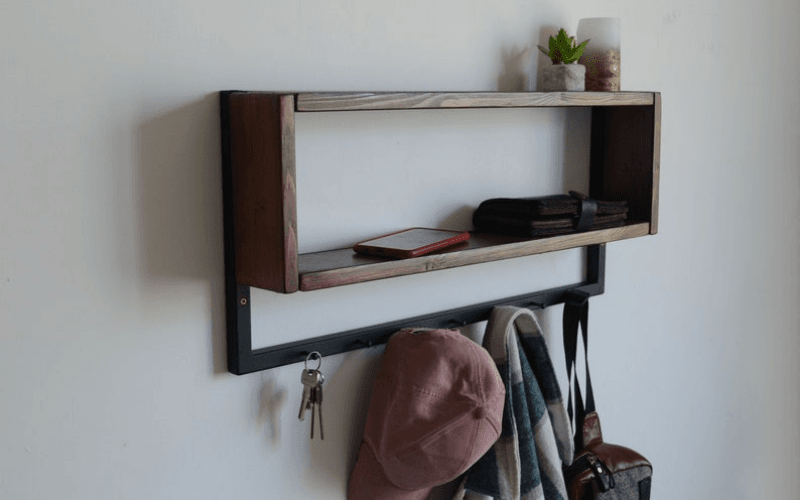 @ForesteelStore
This simple wall mount coat rack is made of metal. It has a plainly designed frame that can be used as a shelf to place small items. You can add a shelf for shoes below this to complete the storage requirements. It also comes in a wooden frame treated with special ecological wax oil to ensure a long lifespan.
11.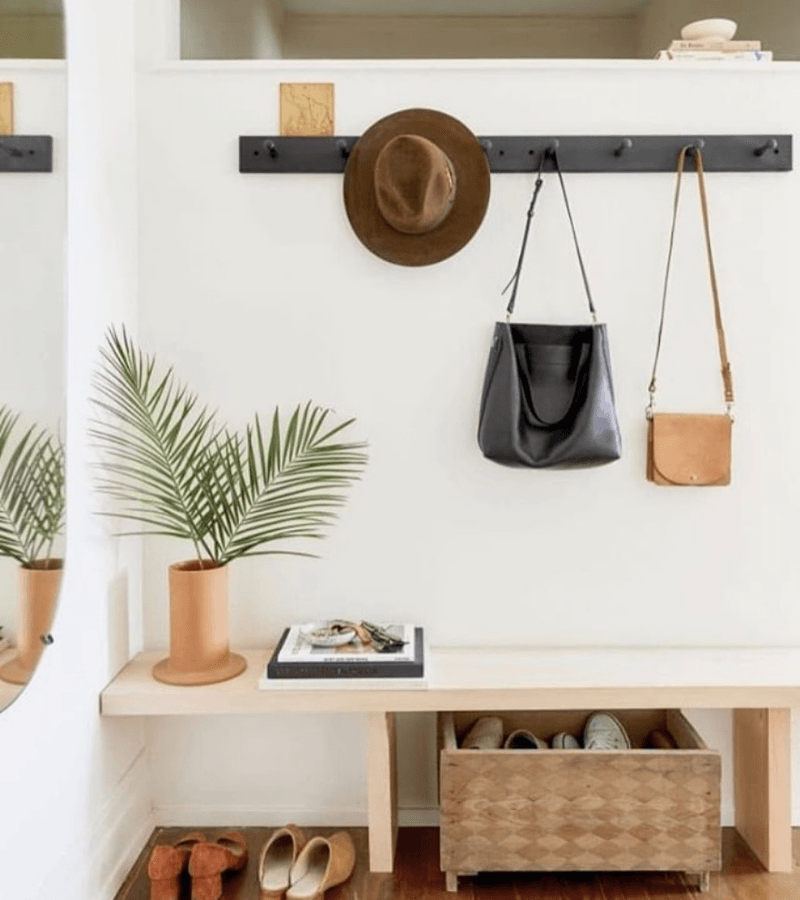 @willowandjadeinteriors
This is another simple storage idea with a low shelf and a shoe organizer below it. You can place matching décors on this to make it more aesthetically appealing. Fix a coat holder above this so that you can place your hats and bags on it. This design makes the area look more spacious and welcoming.
12.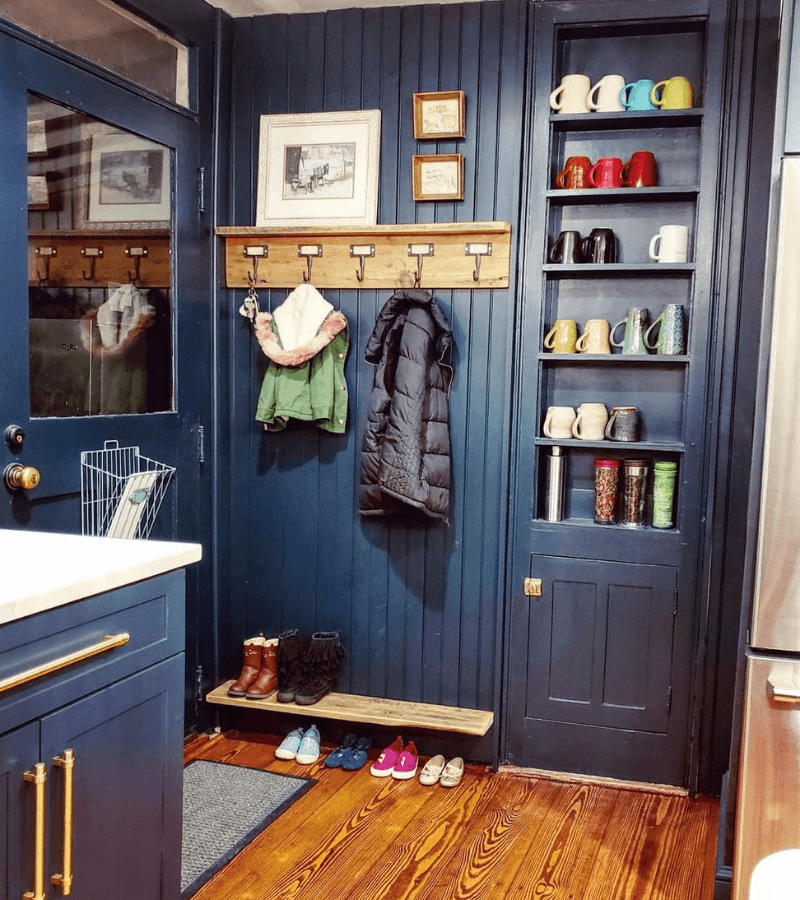 @wilder_eden_design_company
If you are really out of space in your small apartment, you can try this coat hanger behind the door. The simple wooden shelf at the bottom is ideal as a shoe rack. The adjoining cupboard area can be used for your other storage needs. The shelves also provide enough room for placing things.
13.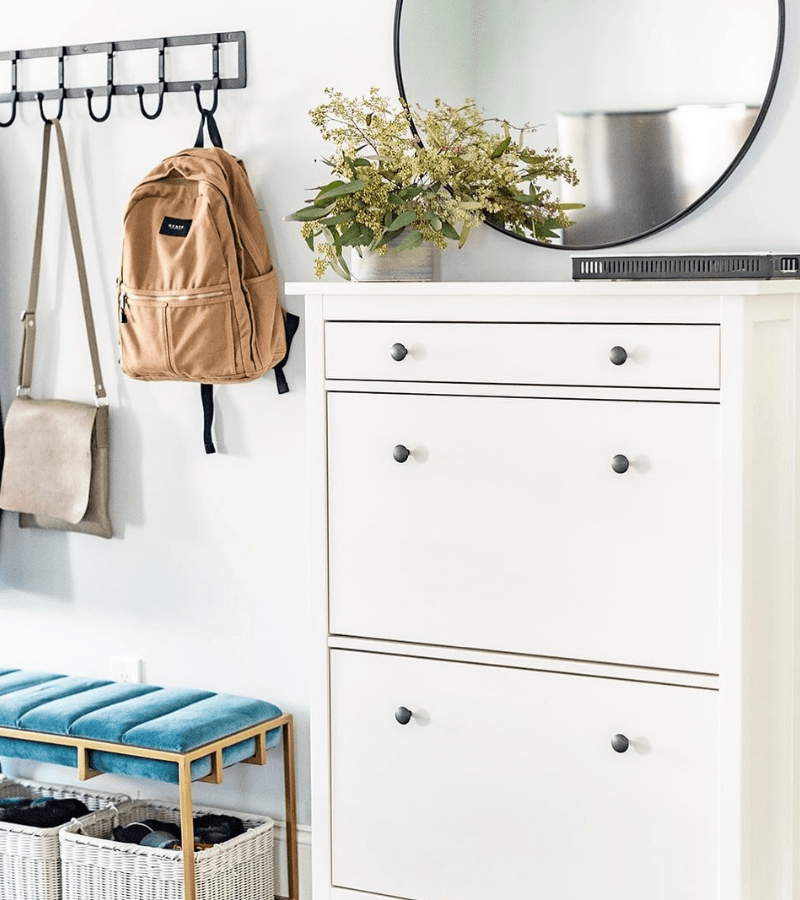 @_houseofpaige_
This storage idea mainly consists of a spacious cupboard where you can store almost anything. The metal knobs are used to pull out the drawers. You can use a coat rack beside it for the other requirements of hanging bags and keys. Place a beautiful vase with fresh flowers on the cupboard to brighten up the place.
14.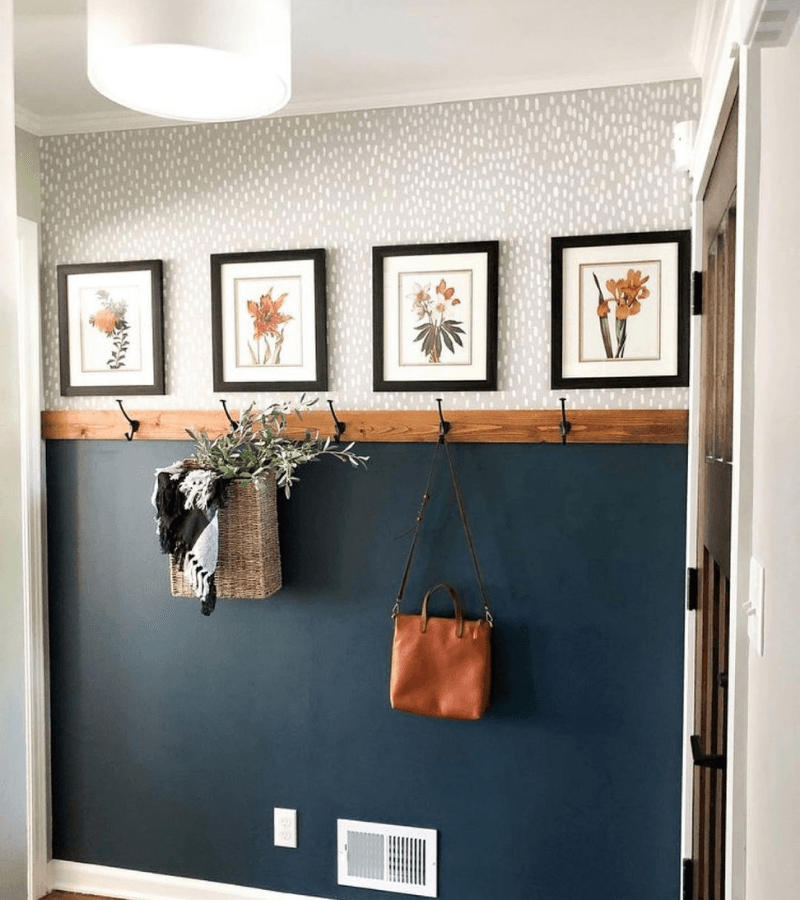 @twiggandlu_designco
This is an entryway organizer which is limited simply to a hanger rack. You can hang the bags, coats, and other items here. I suggest you use a woven container as shown in this image so that you can hang it on a hook to place your other items. You can use a few of those boxes in several sizes and shapes depending on your preference.
15.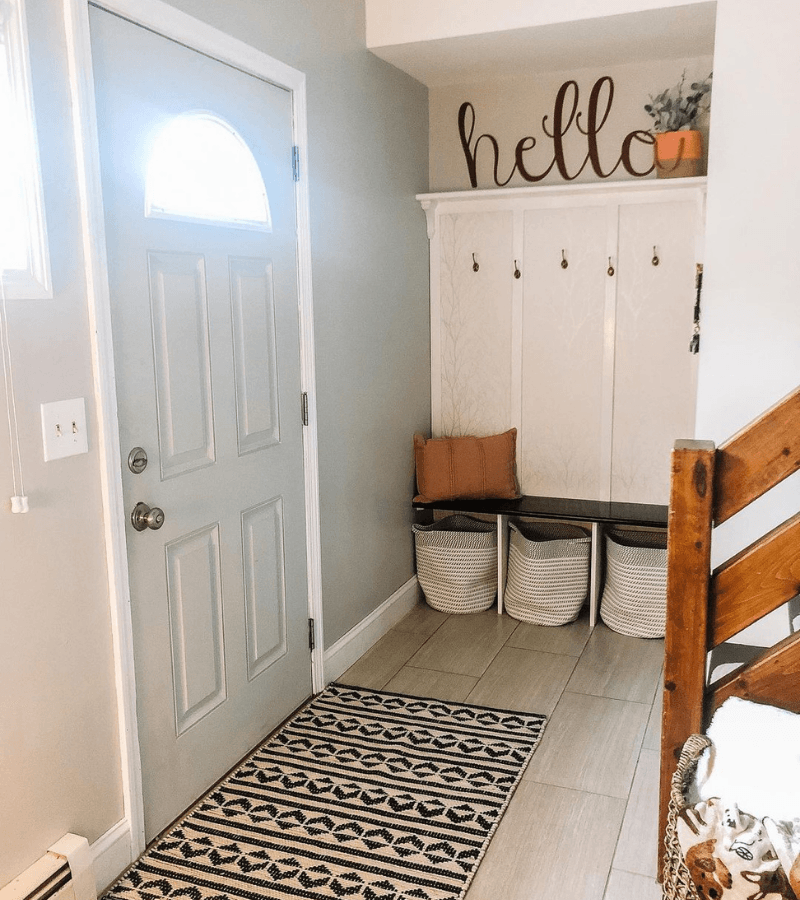 @bhomeliving
This design consists of two shelves further up and down with a few hooks at the middle to hang hats and coats. There is more storage room at the bottom which you can use as a shoe organizer or store items in bins. You can place some pots and vases on top of the upper shelf to enliven it.