Are you a cat lover looking to express your feline affection in a stylish and playful way? If so, you're in for a treat!
We have something perfectly delightful in store for you. In this blog post, we'll be exploring a trend that's been taking the world by storm – Cat Nail Ideas! These charming and creative designs not only showcase your love for all things cats but also add a touch of fun to your nail game.
Whether you're a seasoned nail art enthusiast or just curious to see what the fuss is all about, we've got claw some inspiration to share.
What Can I Wear with Cat Nail Art?
Cat nail art can be a fun and playful addition to your overall look. When wearing cat nail art, you can coordinate your outfit and accessories to complement the theme. Here are some outfit ideas that can go well with cat nail art:
Pair your cat nail art with a casual outfit, such as a graphic t-shirt with a cute cat design or cat-related slogan.
Wear a denim jacket or jeans for a relaxed vibe.
opt for sneakers or comfortable flats to complete the look.
Embrace the cat theme by wearing accessories like cat-shaped earrings, a cat-print scarf, or a cat-shaped pendant necklace.
Cat-themed hairpins or headbands can also add a touch of whimsy to your style.
Choose an outfit in the same color as the cat nail art to create a monochromatic and cohesive appearance. For example, if your cat nail art has black and white elements, wear a black and white outfit to match.
If your cat nail art features specific patterns or colors, try incorporating those into your outfit.
For instance, if your nails have polka dots or stripes, consider wearing a dress or top with a similar pattern.
You can still incorporate cat nail art into a more sophisticated look.
Opt for neutral colors for your outfit, such as a black dress or a beige blouse paired with tailored pants or a skirt.
So, let's get our paws polished and dive into the wonderful world of cat-themed nail designs!
Disclosure: This post contains affiliate links, which means we may receive a commission if you click a link and purchase something that we have recommended.
1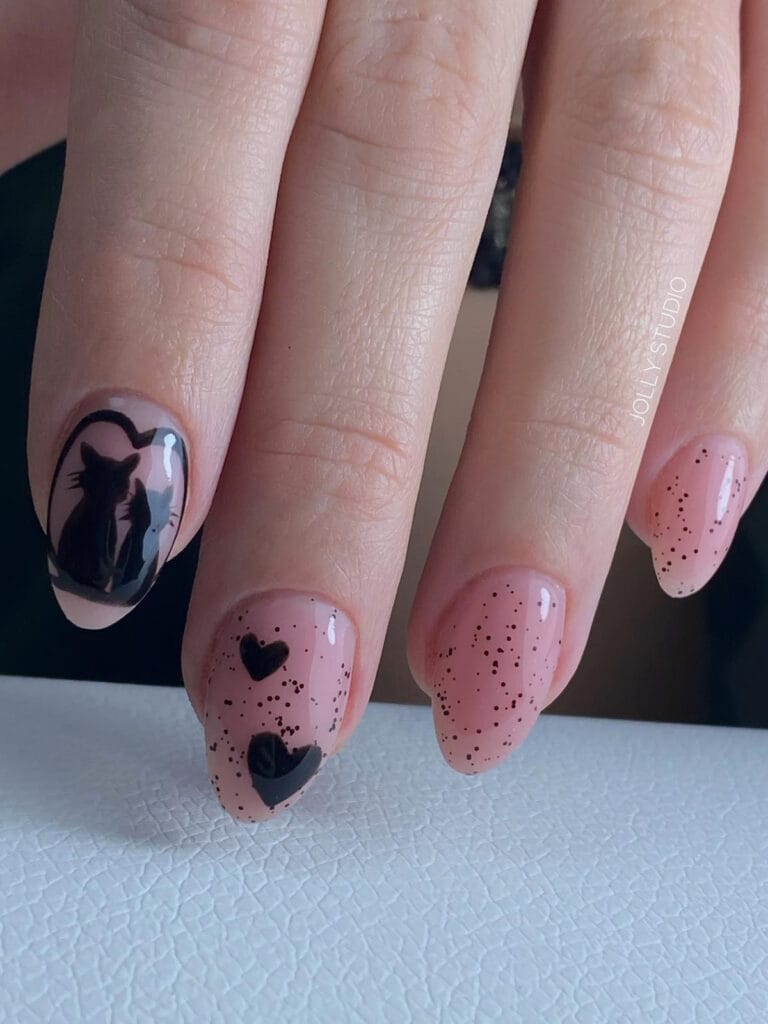 @jolly__studio
2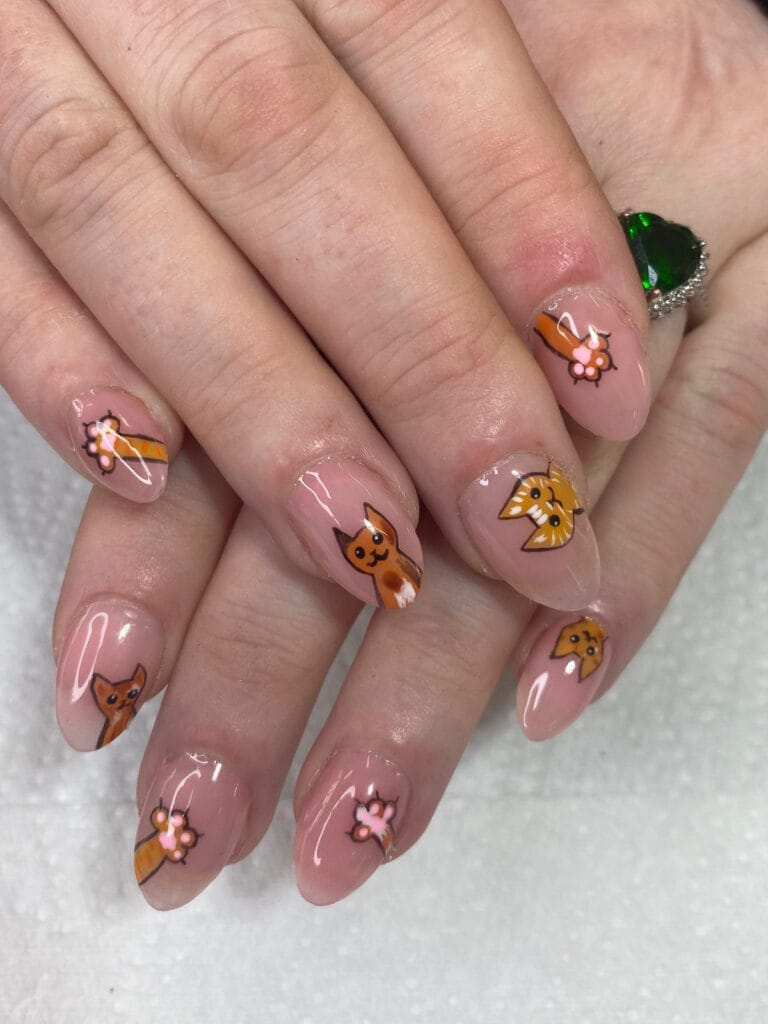 @georgialou.pmu
3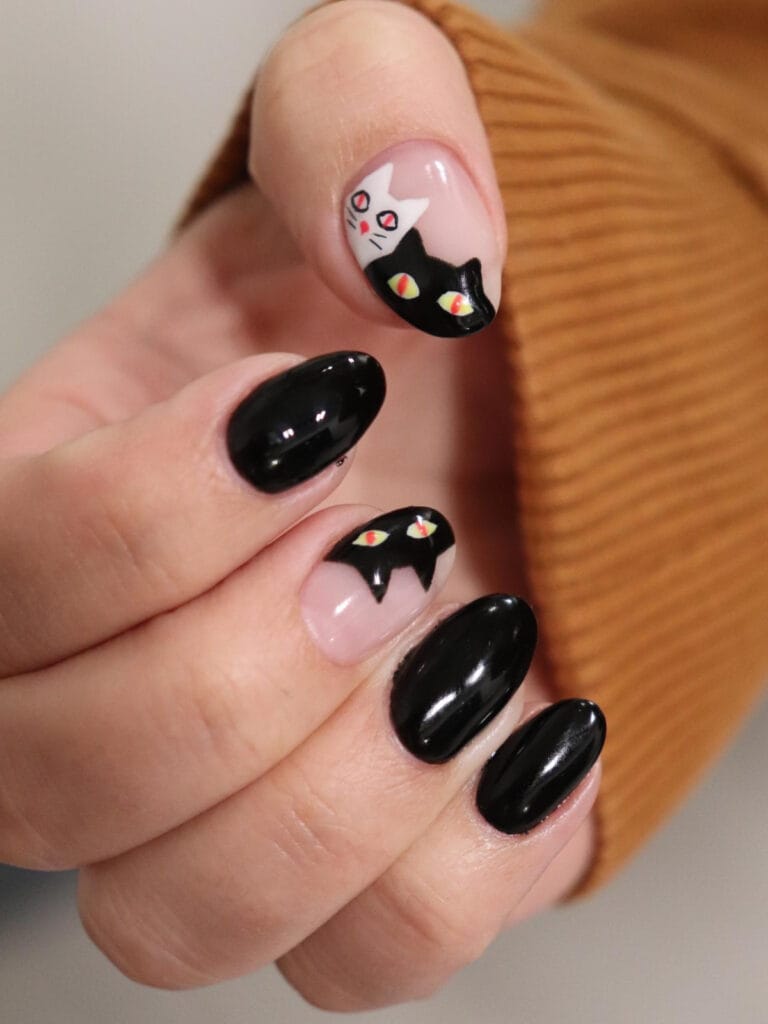 @nailsby.jbunny
4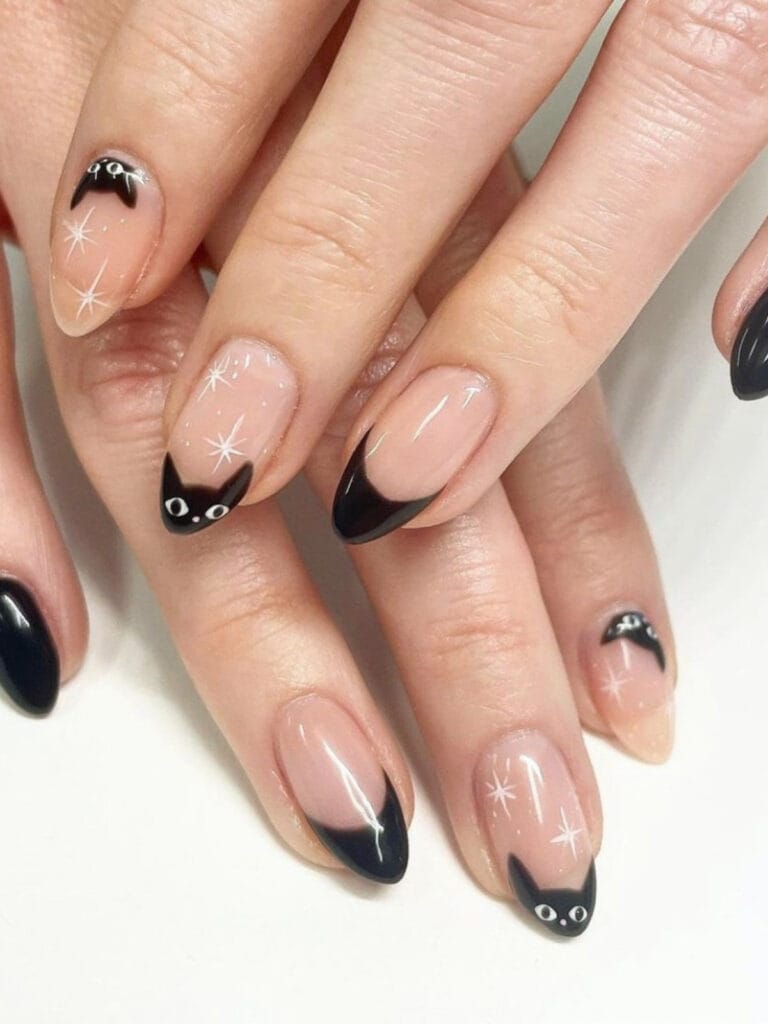 @catladybox
5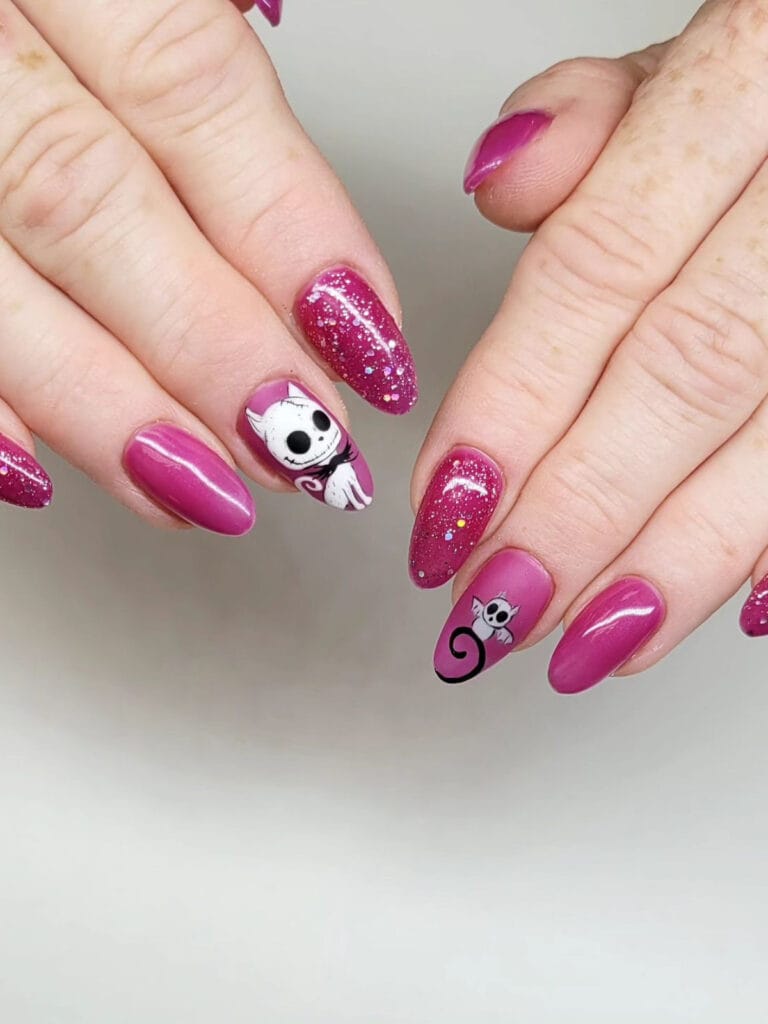 @bhogannailedit
6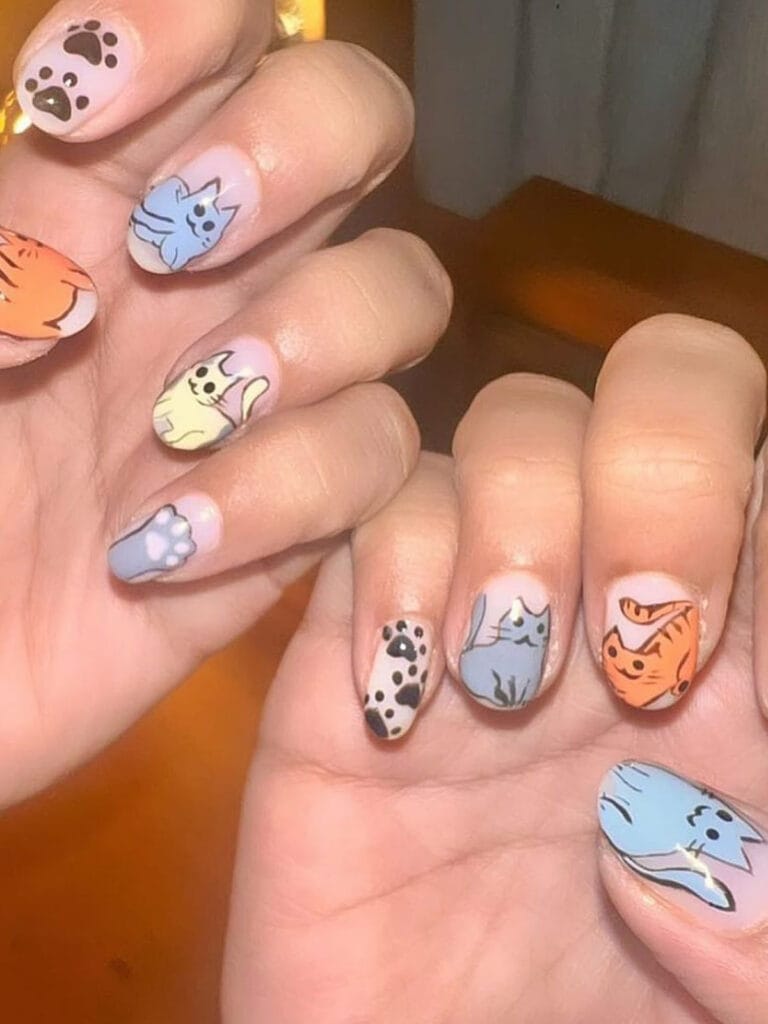 @paintbox_nailsbeautyhair
7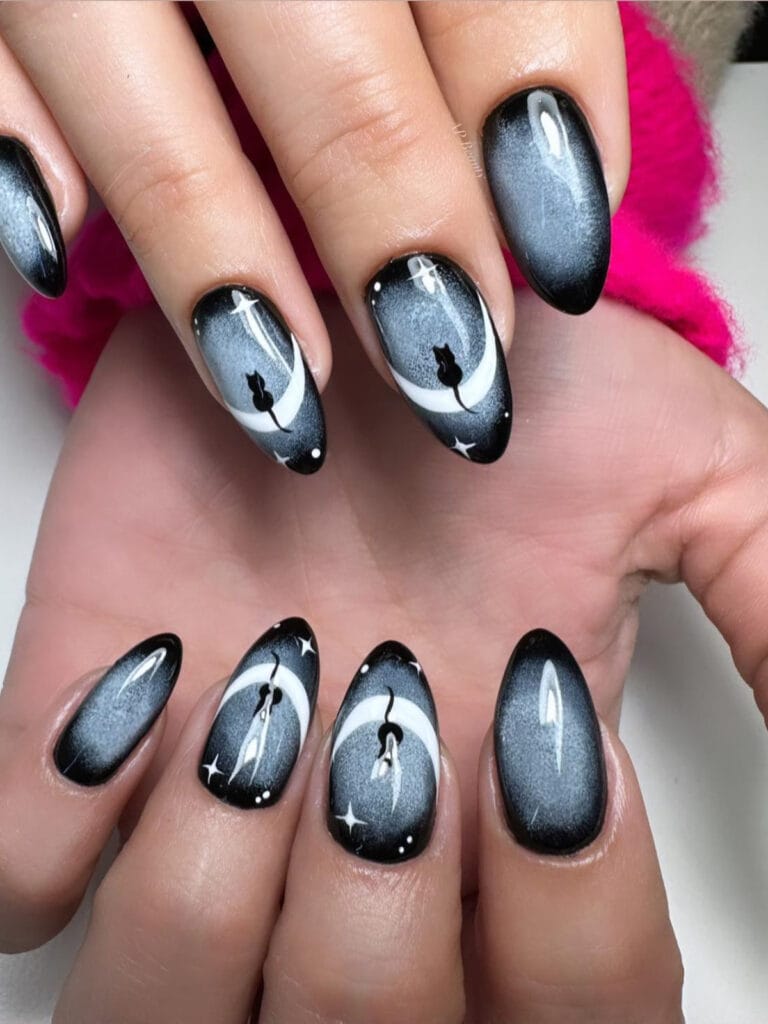 @ap_beautyacademy
8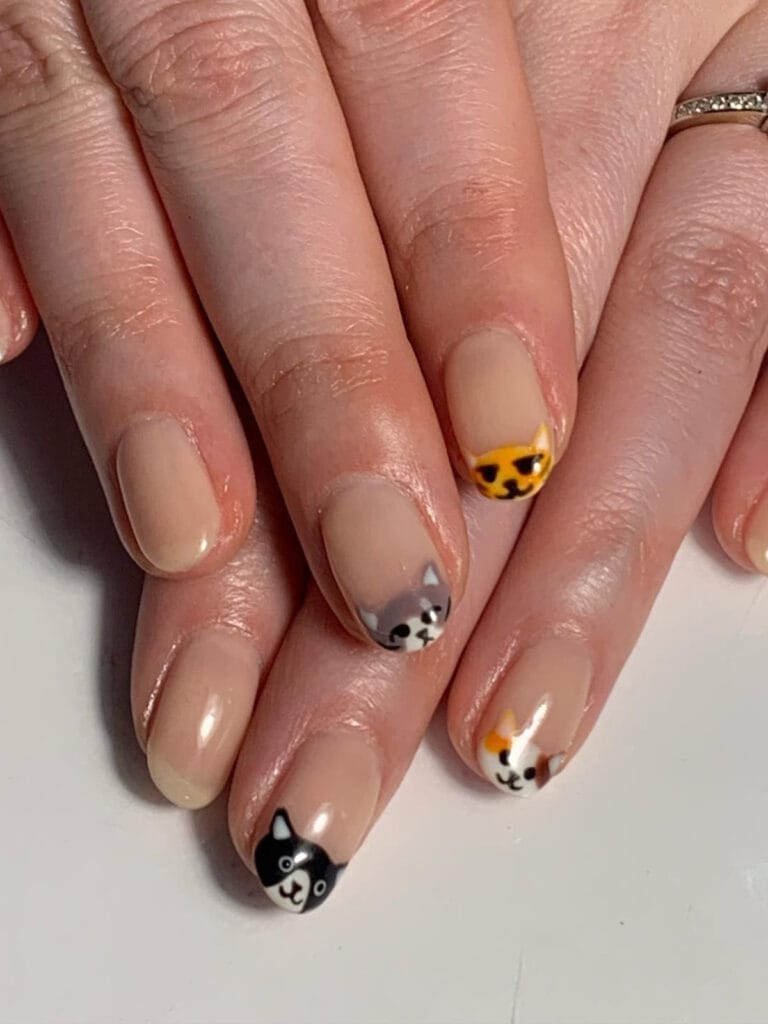 @sacred.scarab.nails
9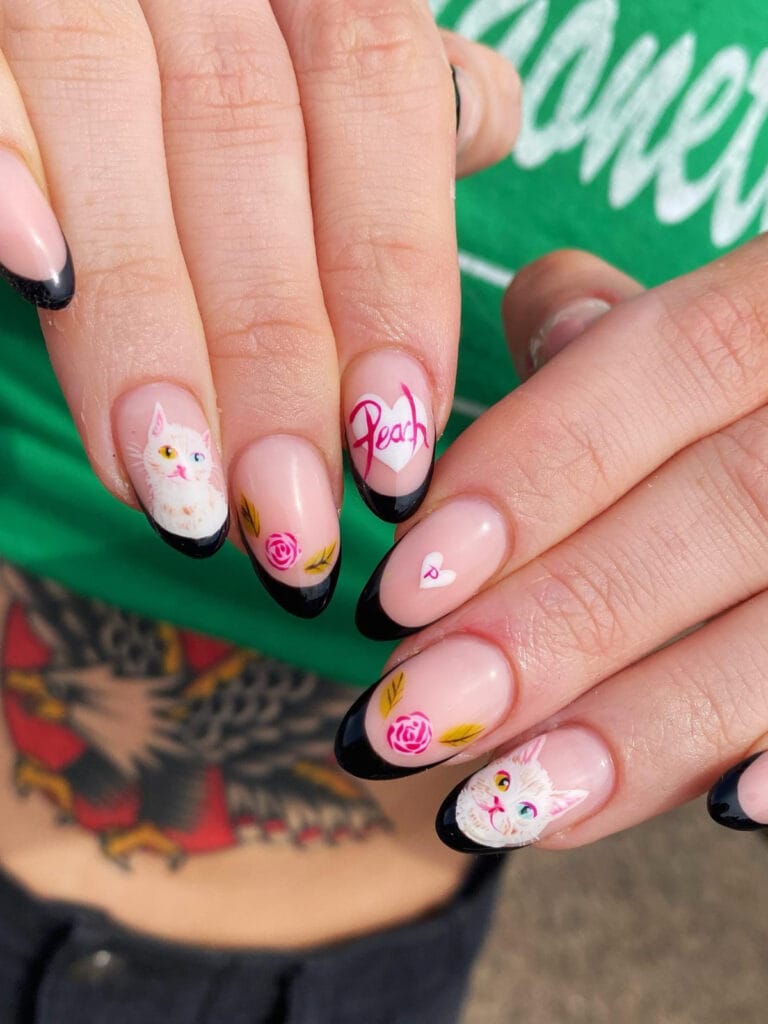 @yanpaintsnails
10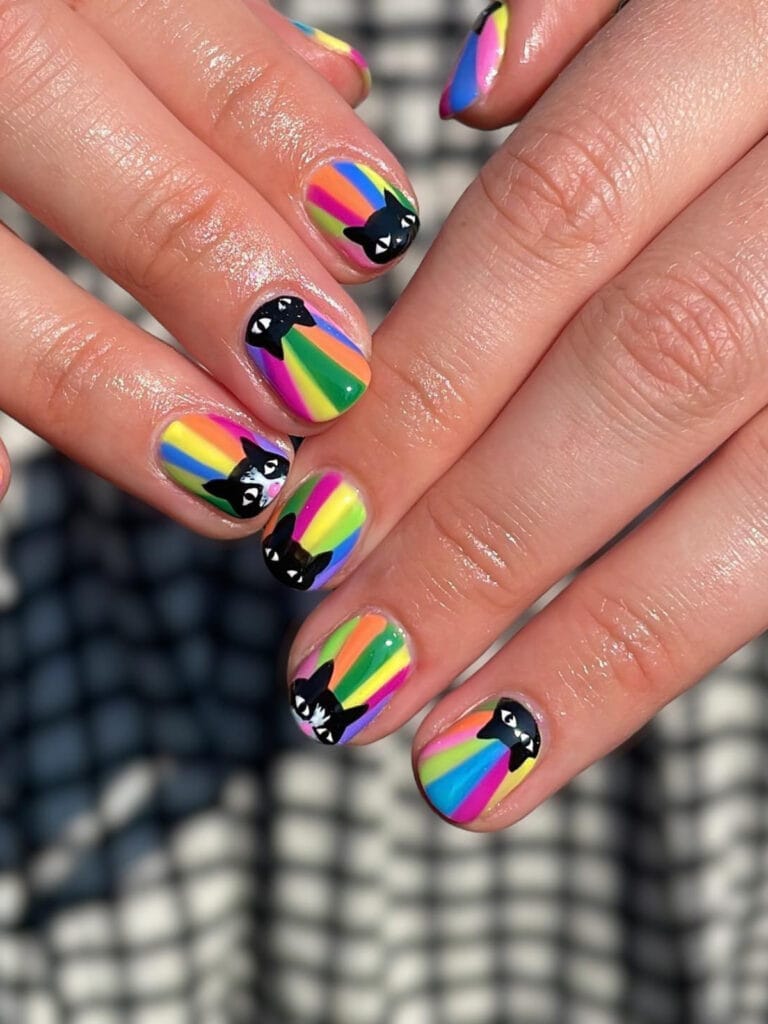 @thats.handy
11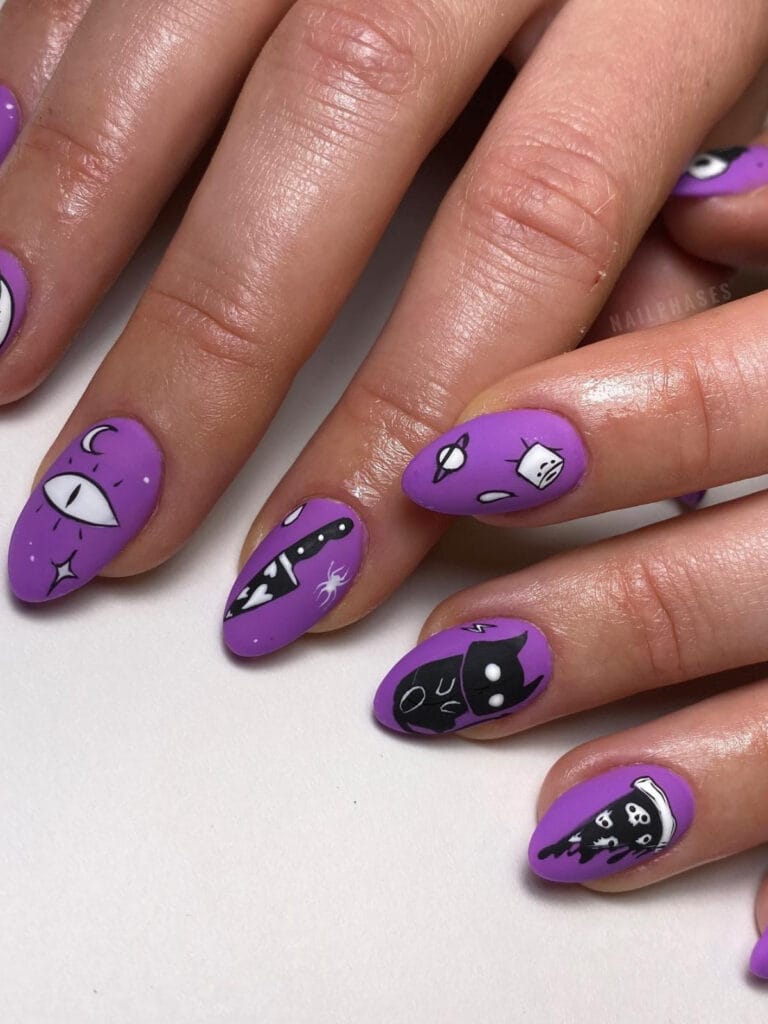 @nailphases
12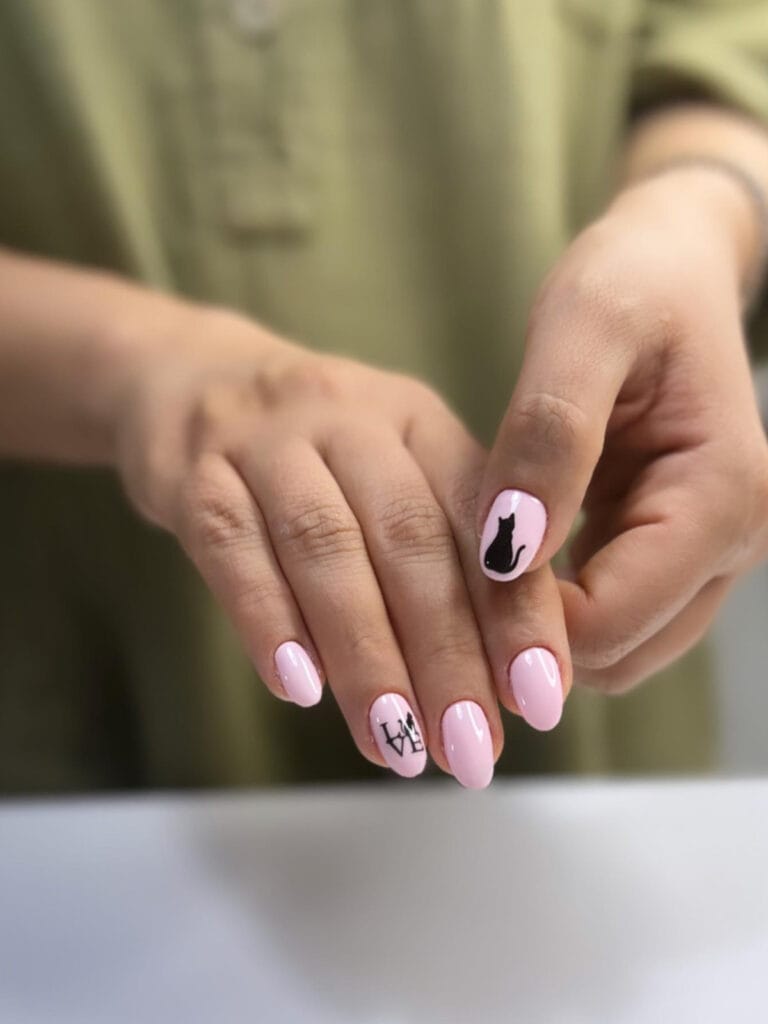 @nailbar.zahraa
13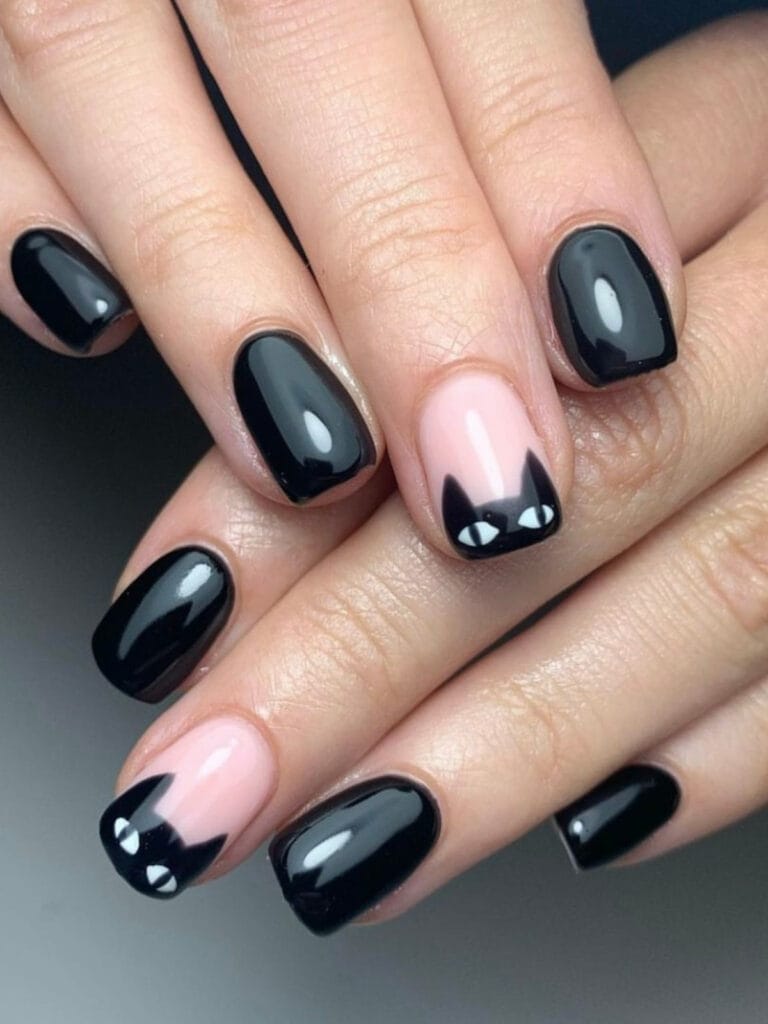 @catladybox
14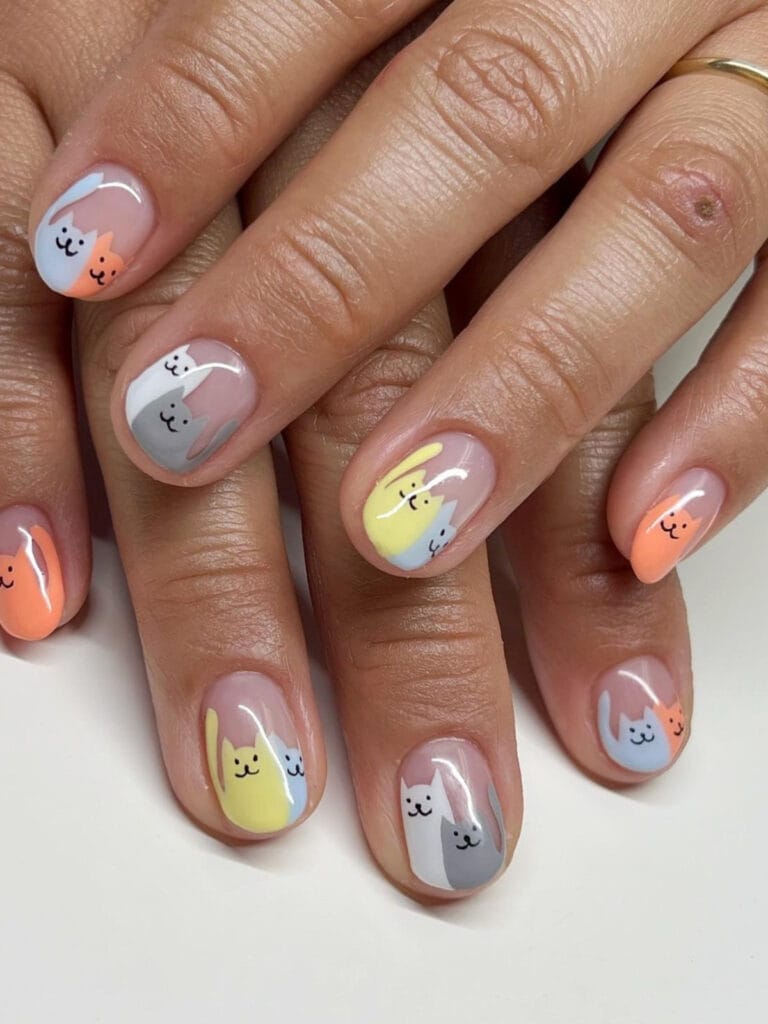 @topknotnails
15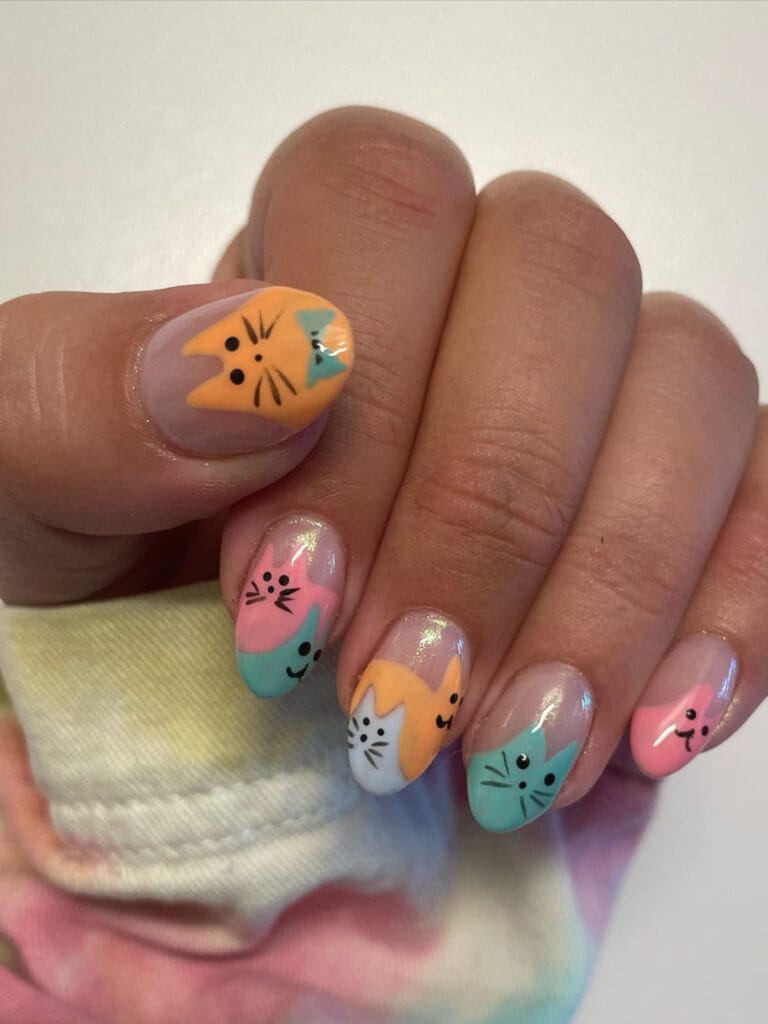 @many_colours
16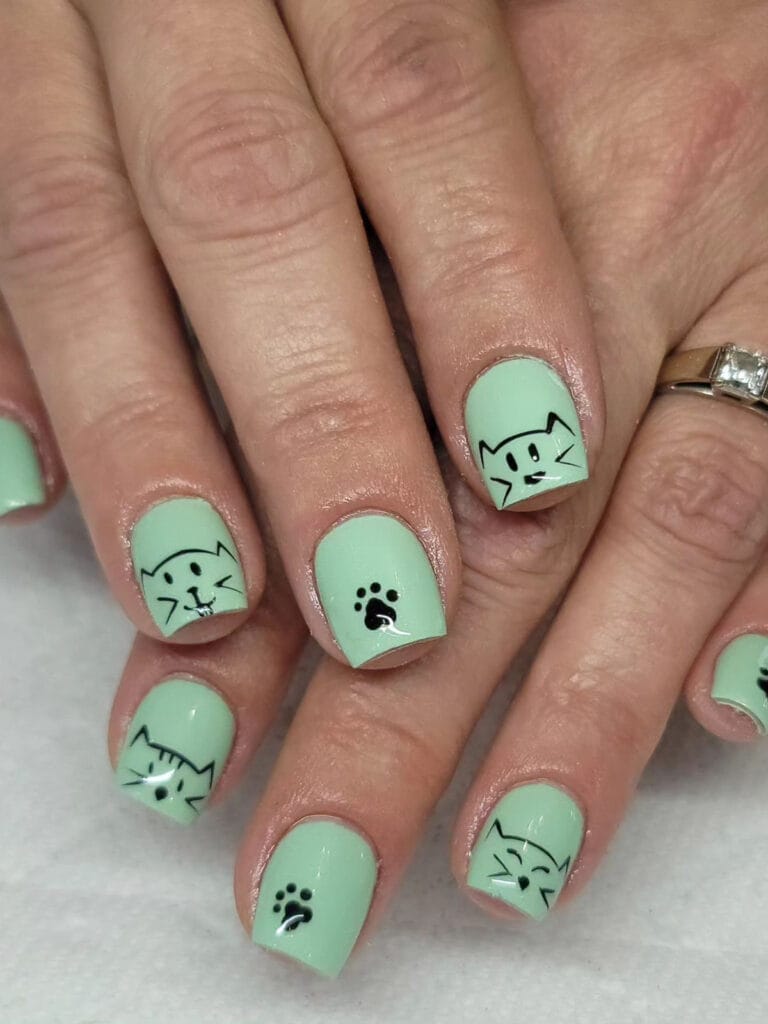 @gypsy.nail.girl
17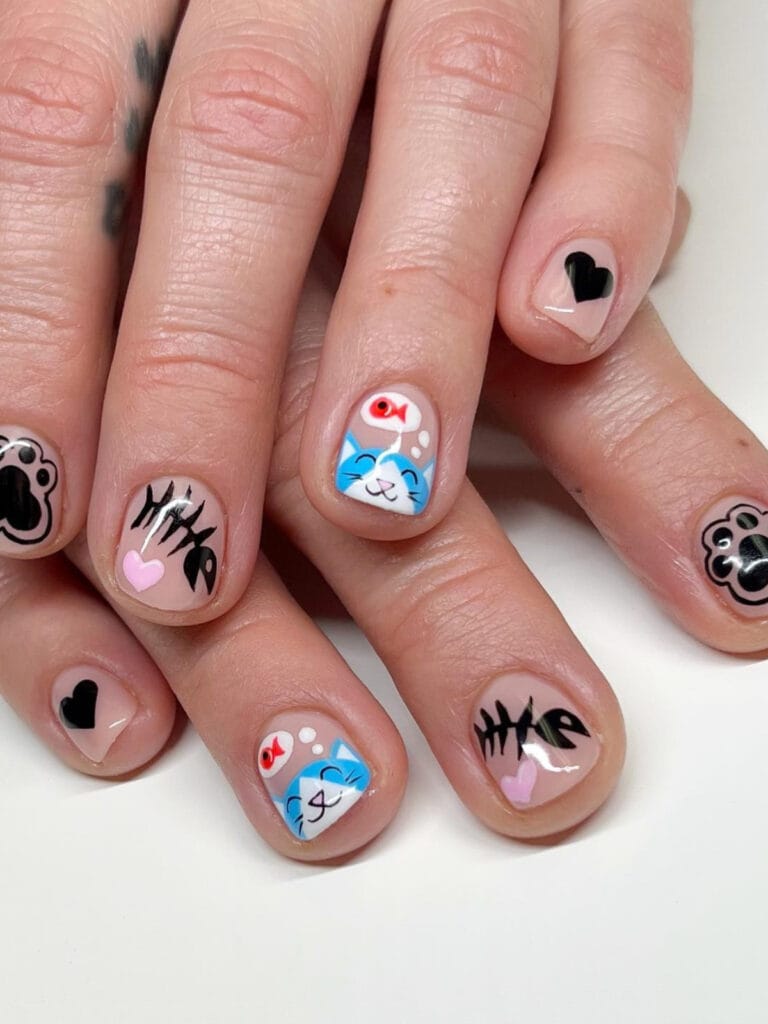 @topknotnails
18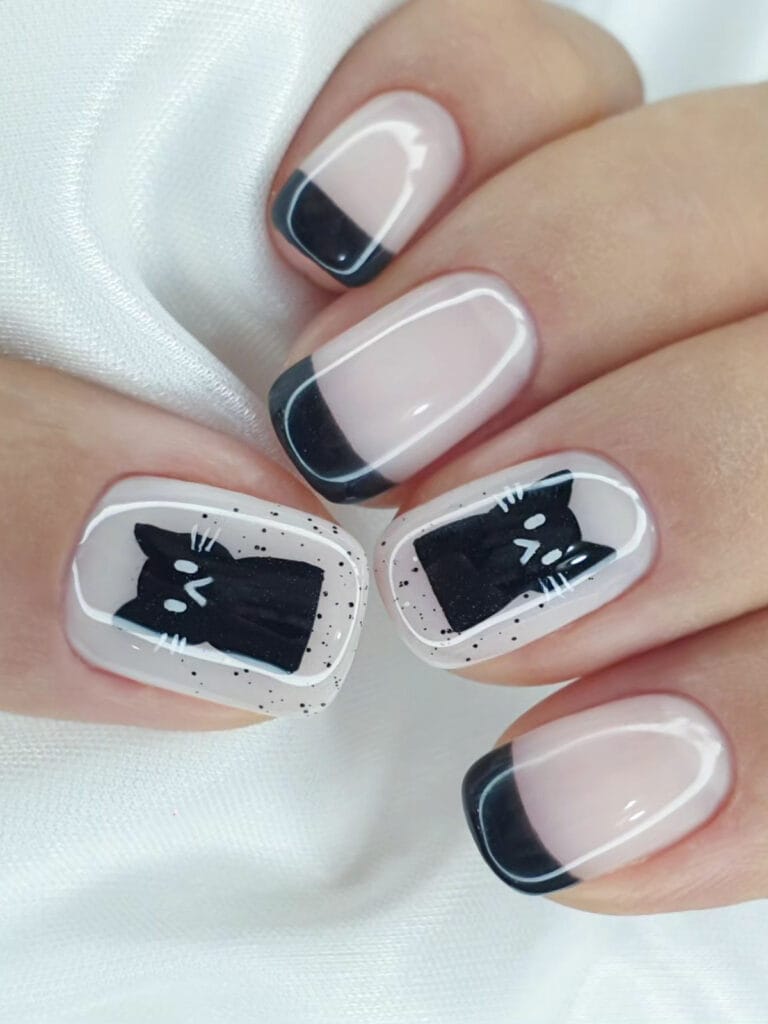 @cw__nail
19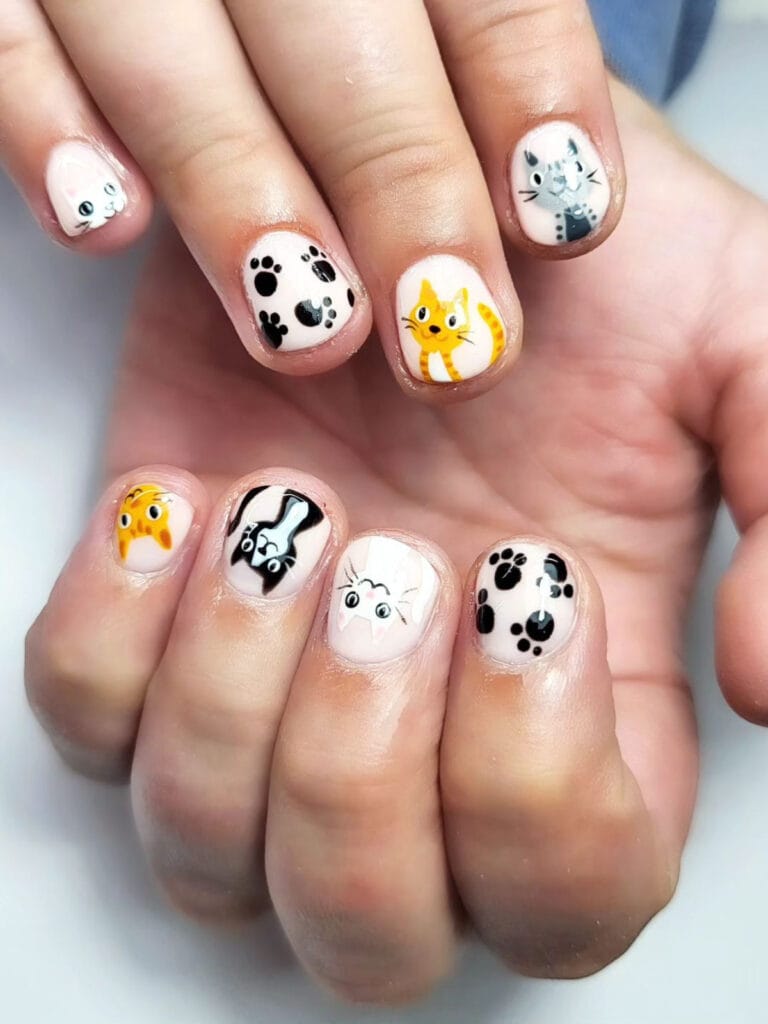 @nitanails
20
@chunail0724
21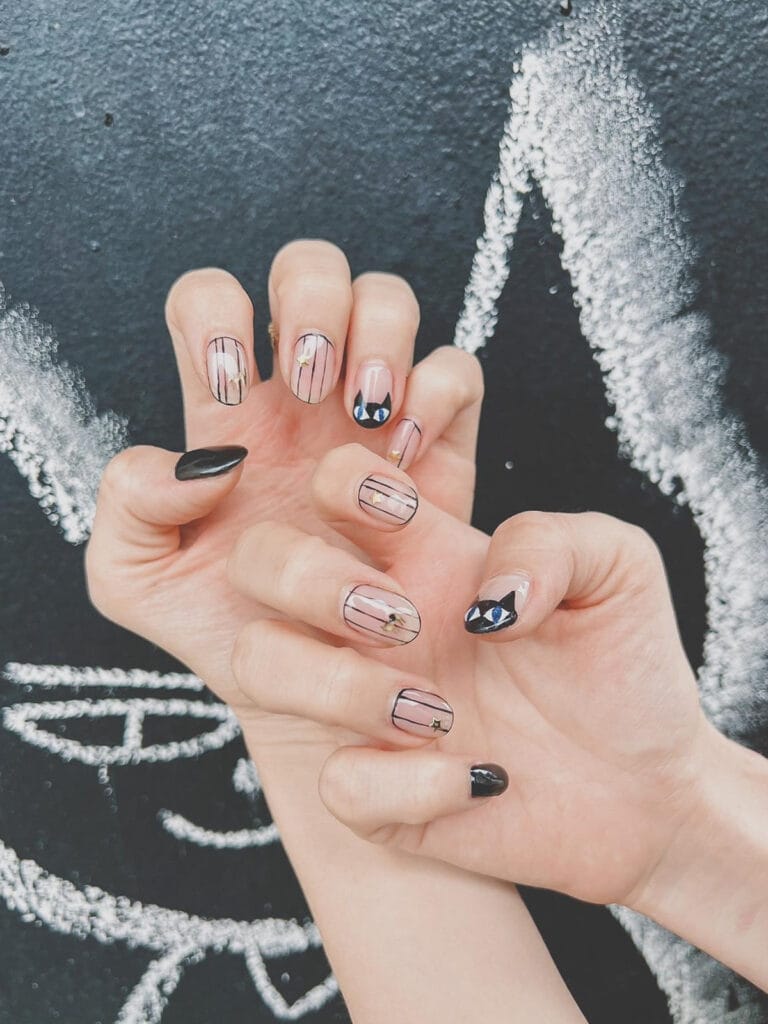 @sarina_wan
22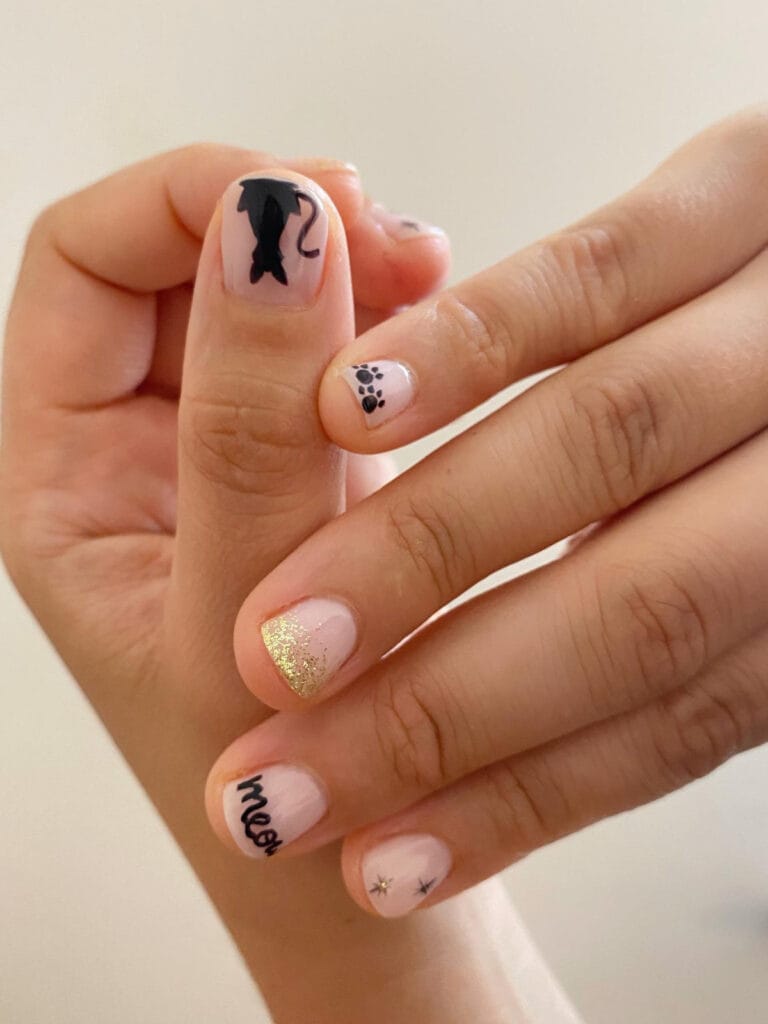 @kesangthenailartist
23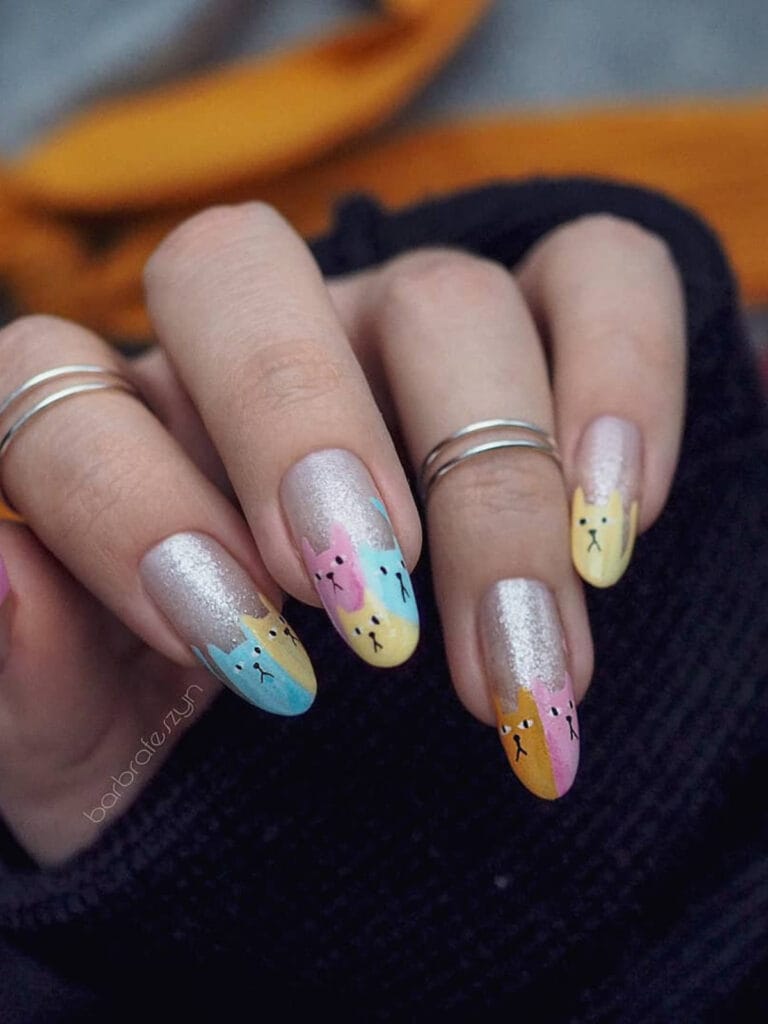 @barbrafeszyn
24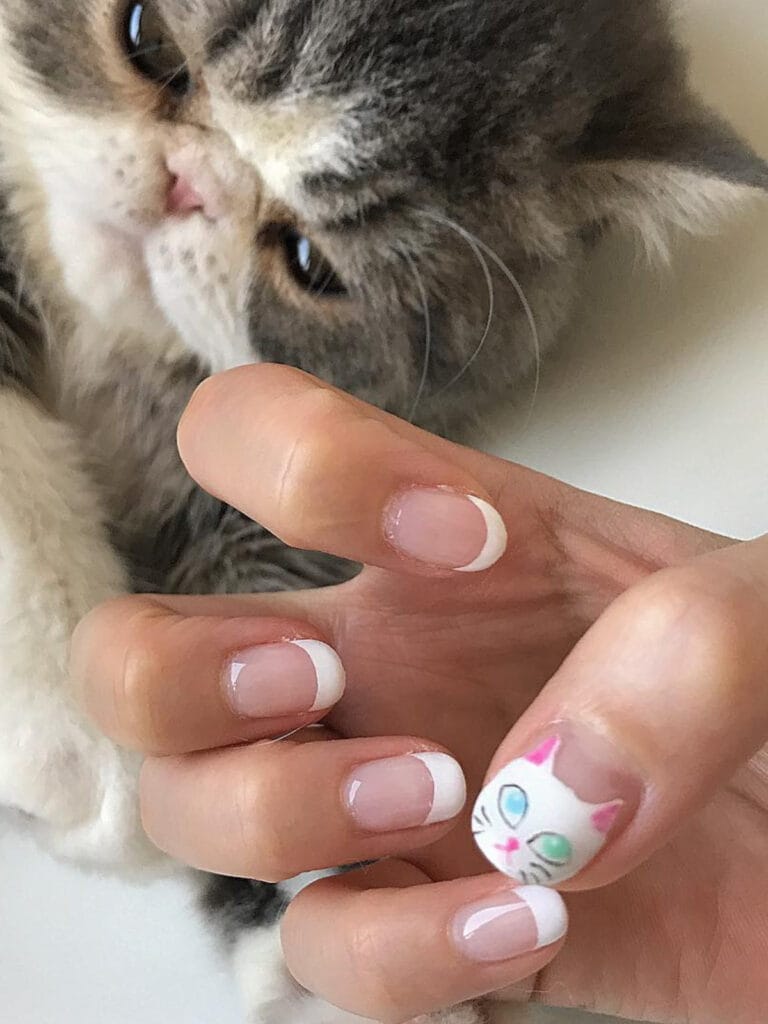 @cyura.gaju
25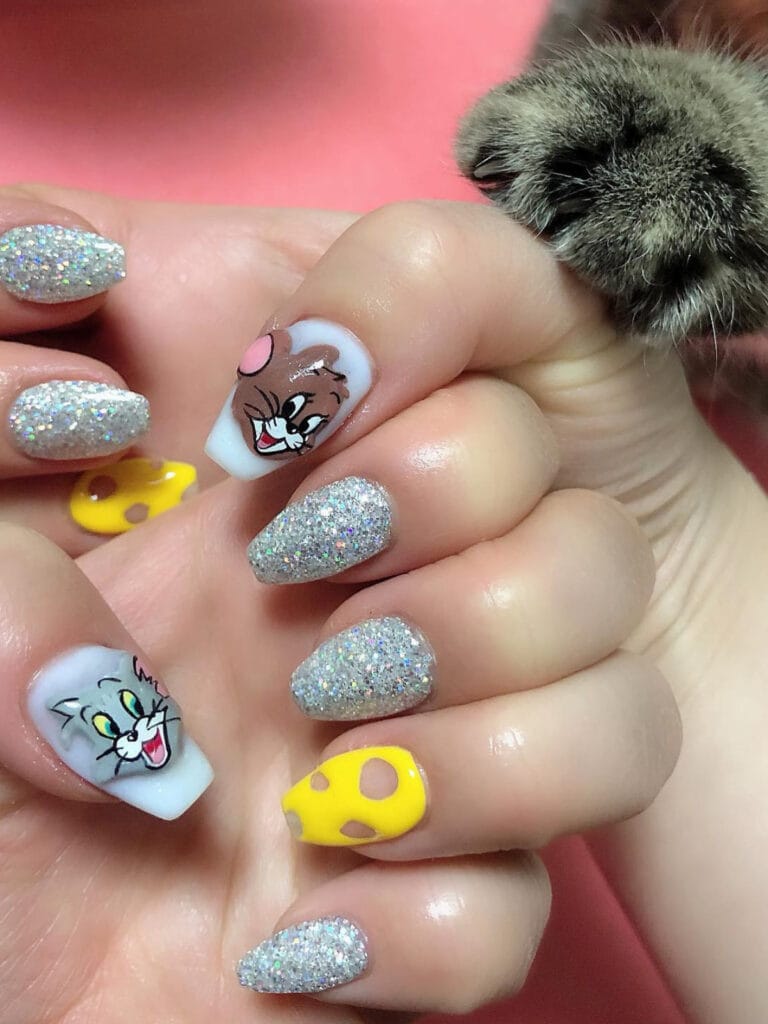 @muu.bonaparte
26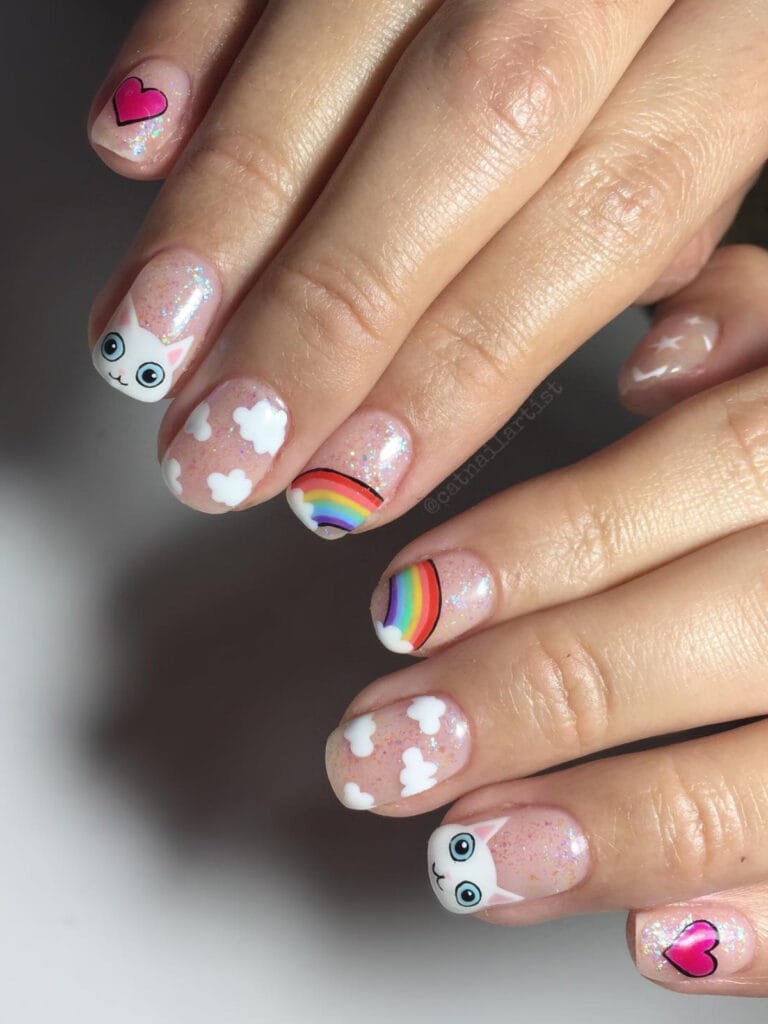 @catnailartist
27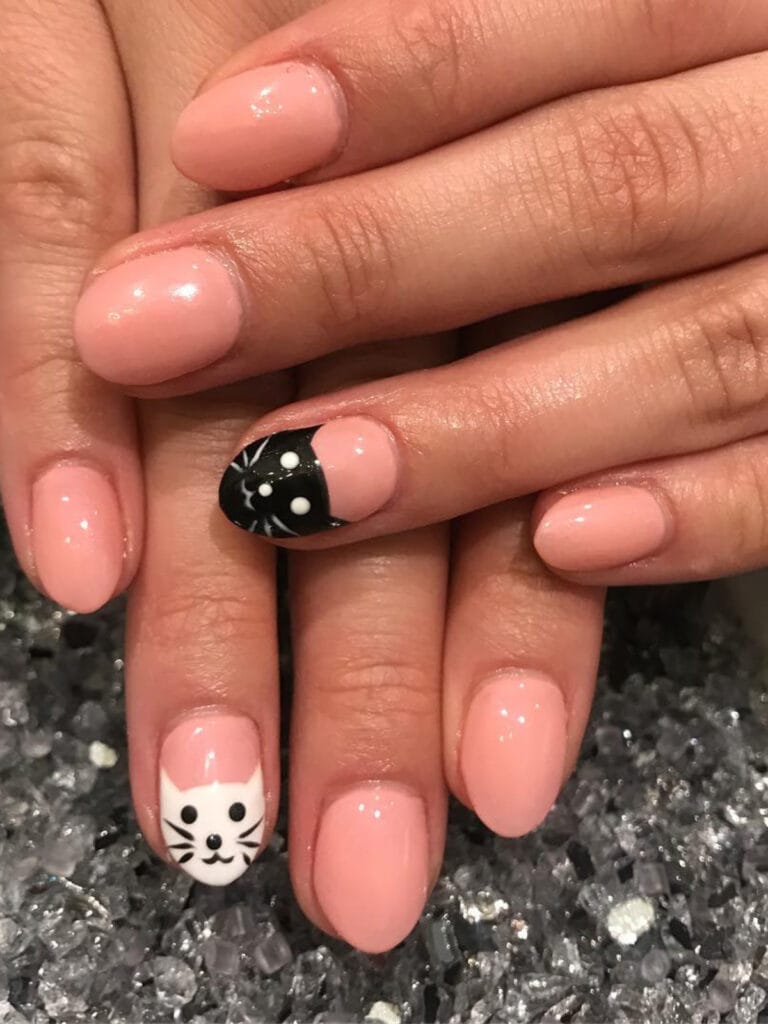 @glamournailsny
28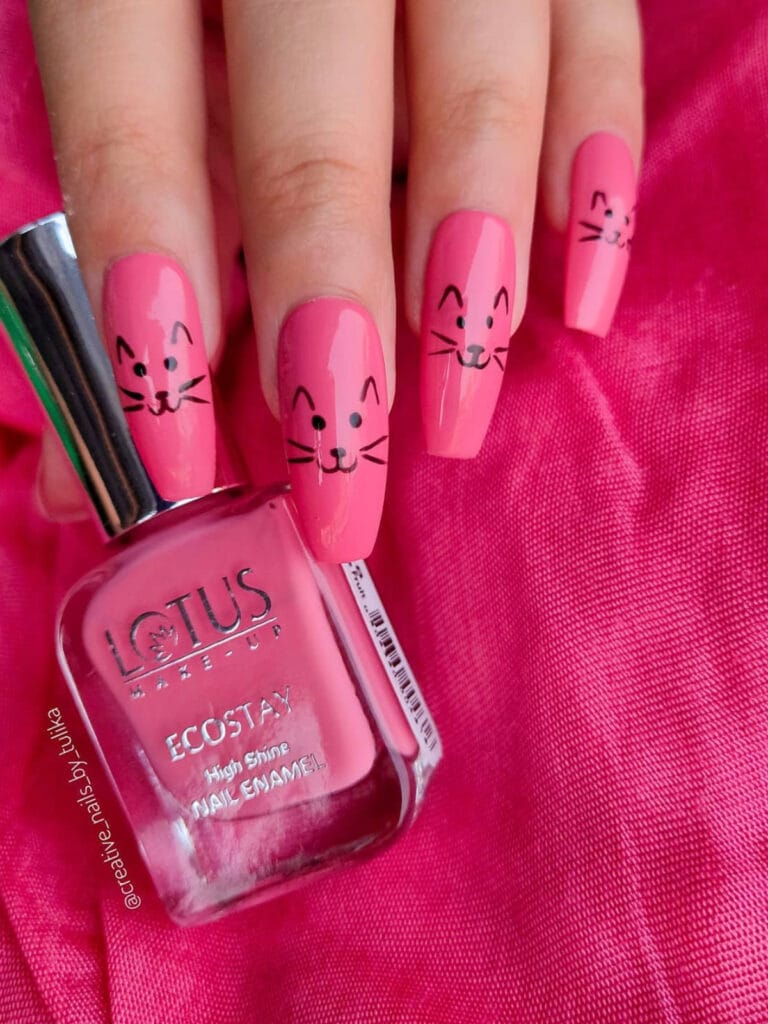 @creative_nails_by_tulika
29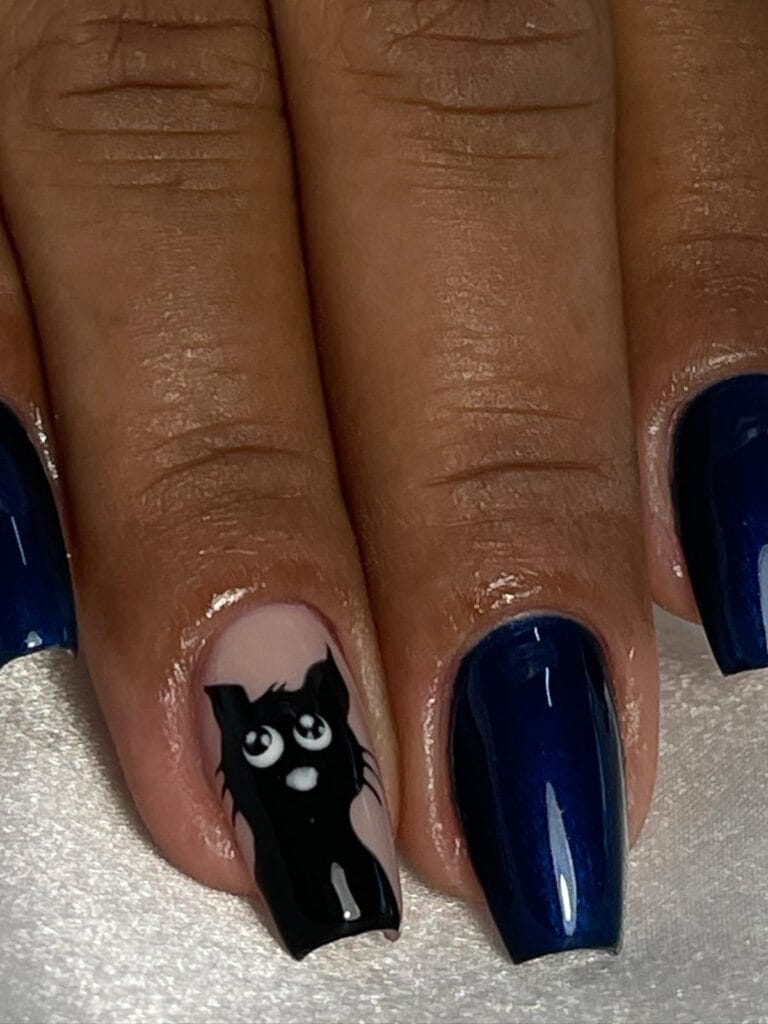 @b_carvalhonaildesign
30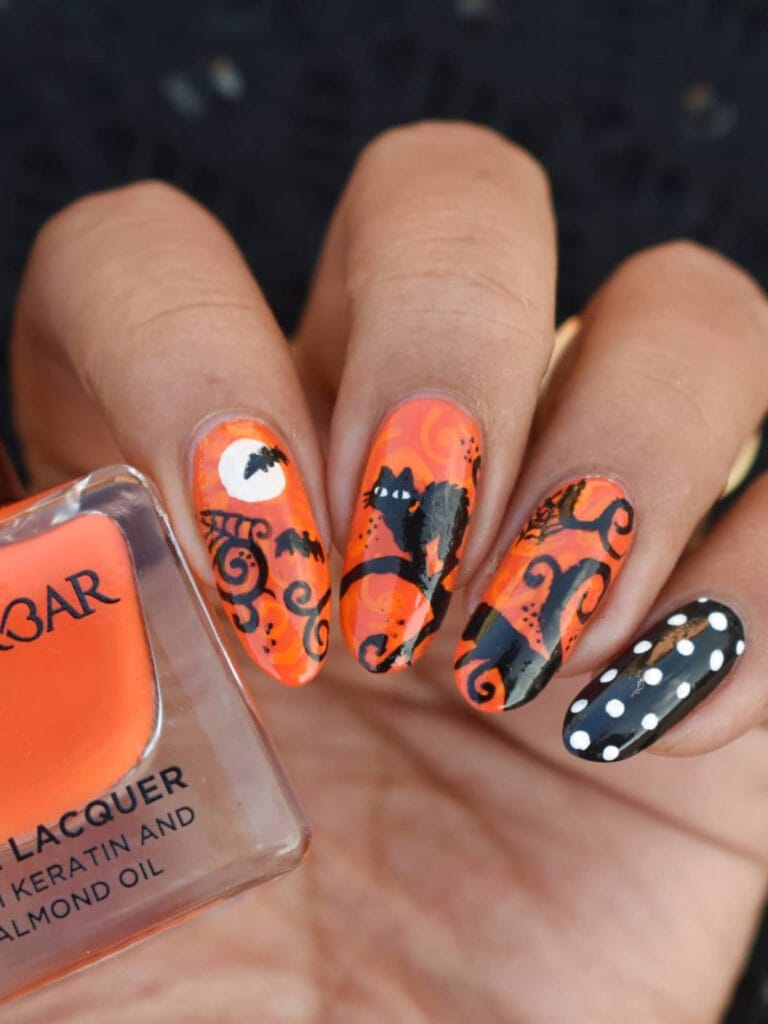 @nailsbynazish
31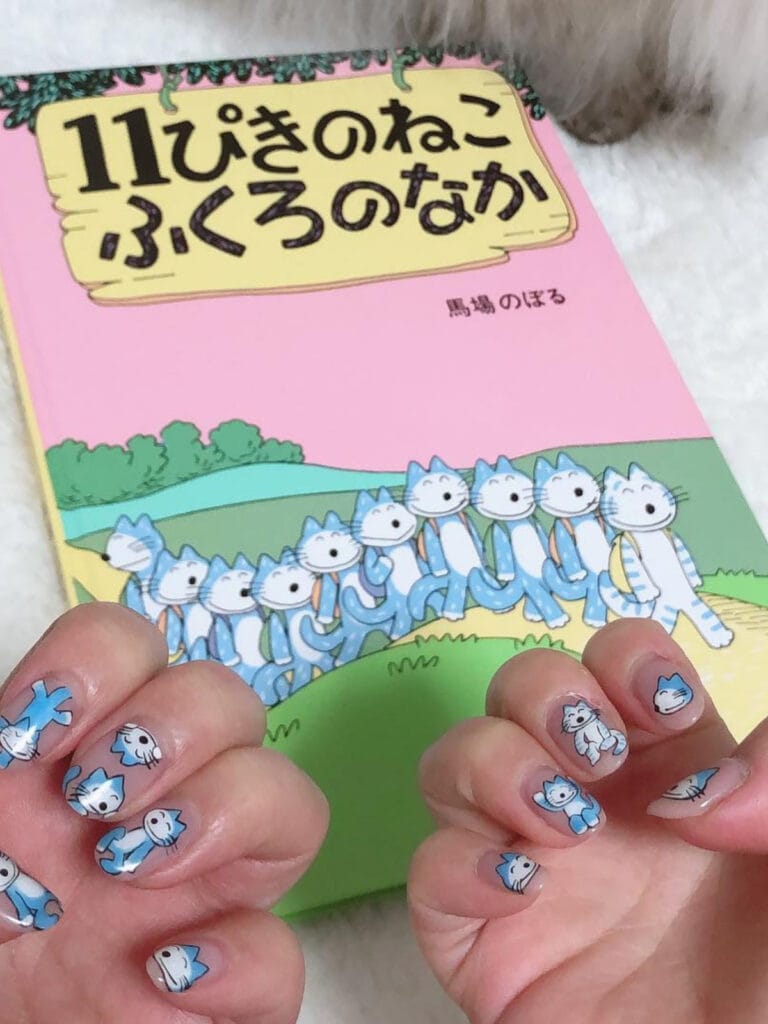 @muu.bonaparte
32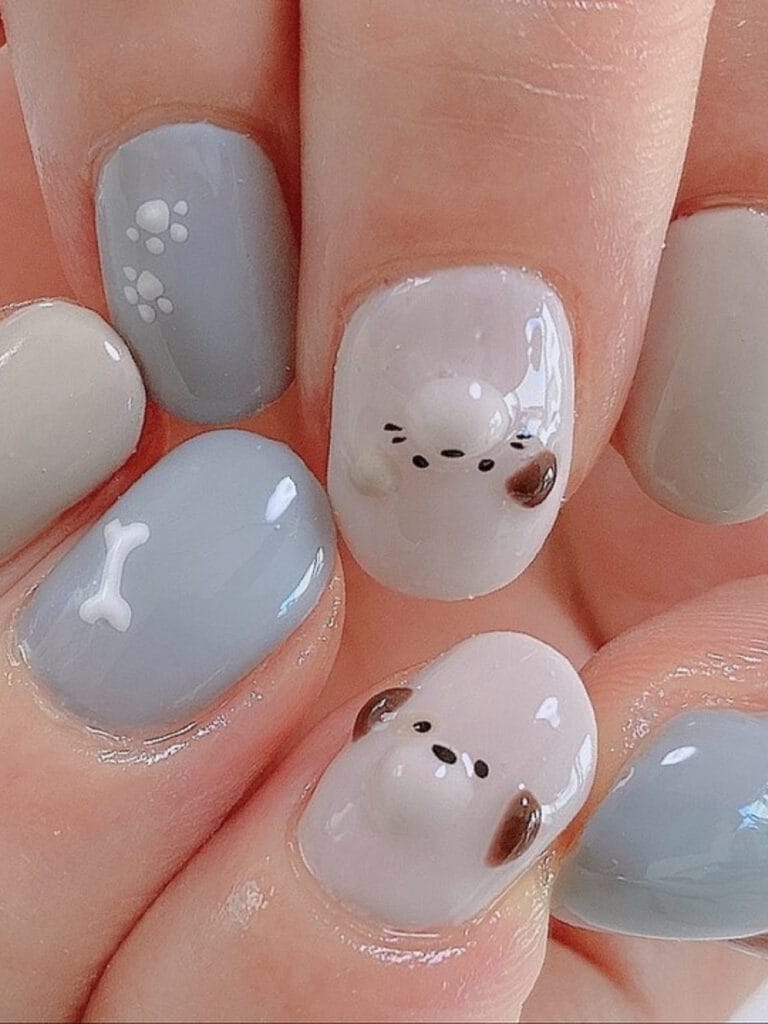 @taka6495
33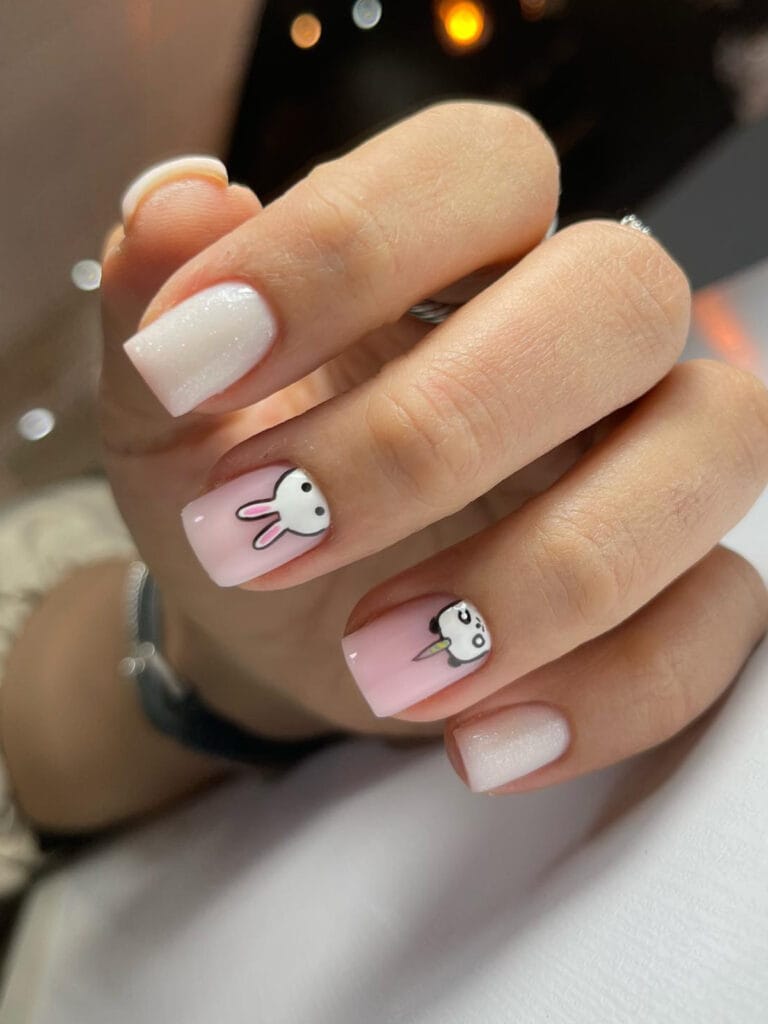 @laya_nail_design
34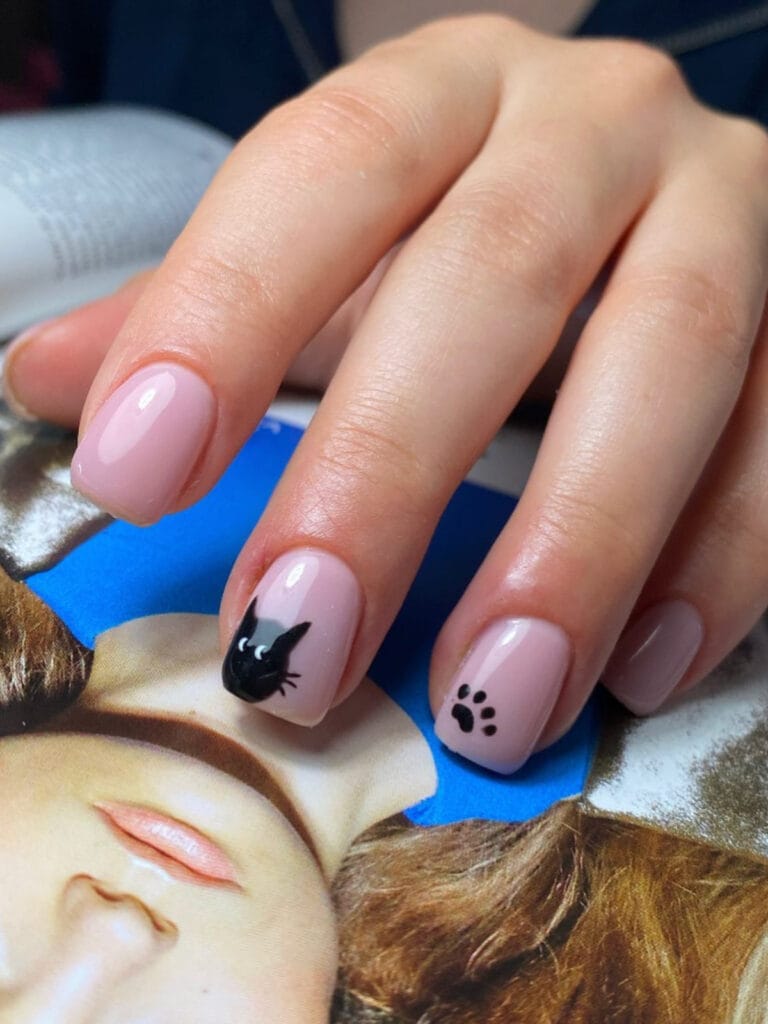 @eknailbeauty
35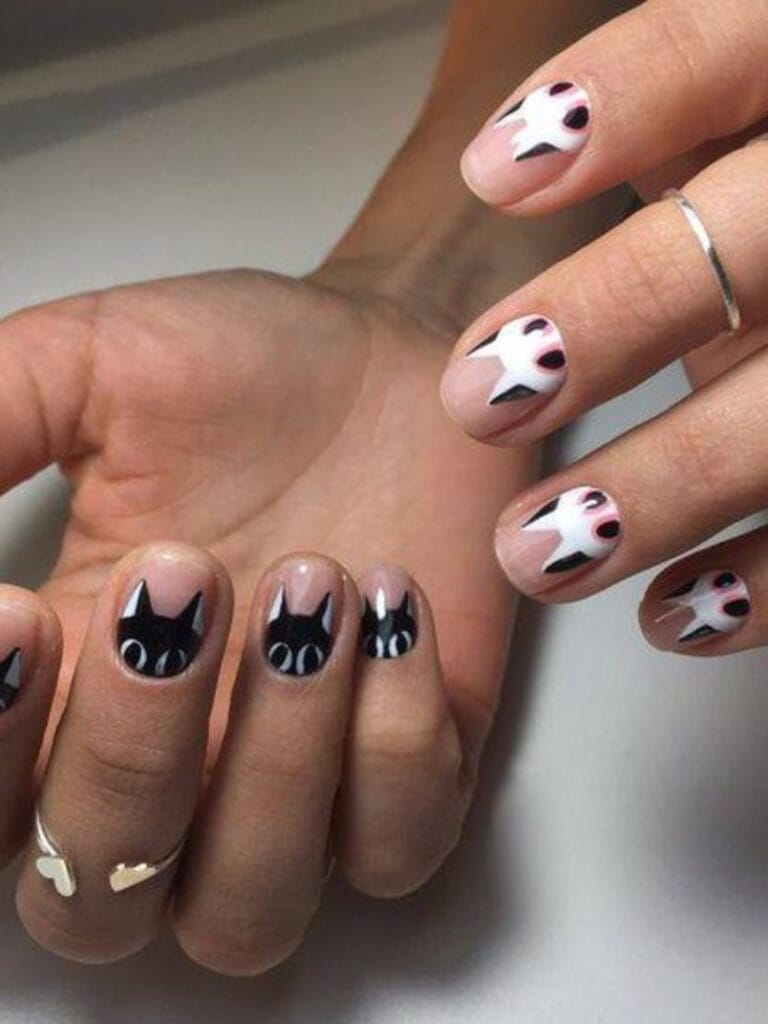 @barb.ua
36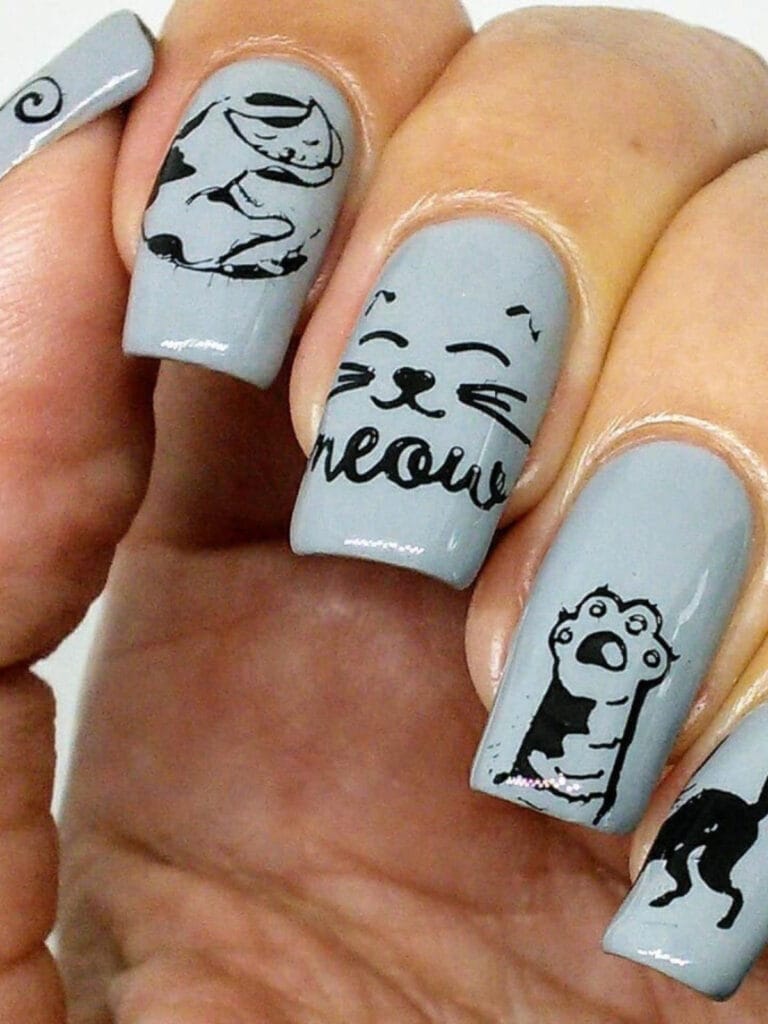 @beautybigbangnail
37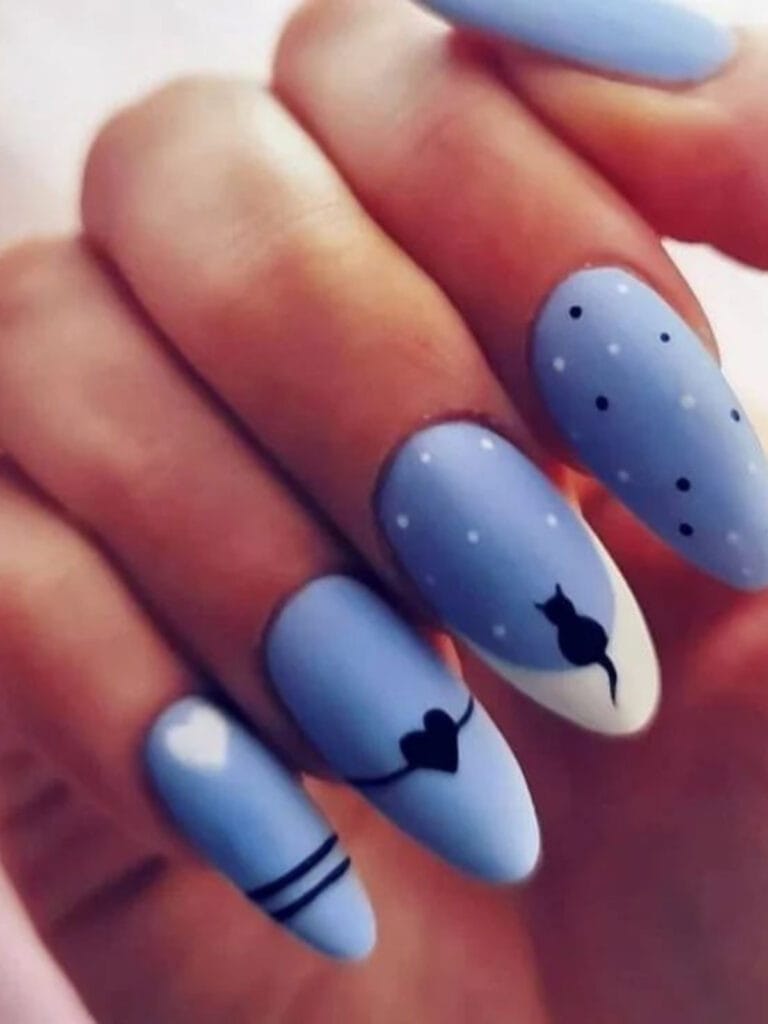 @houseofbeautyofficial
38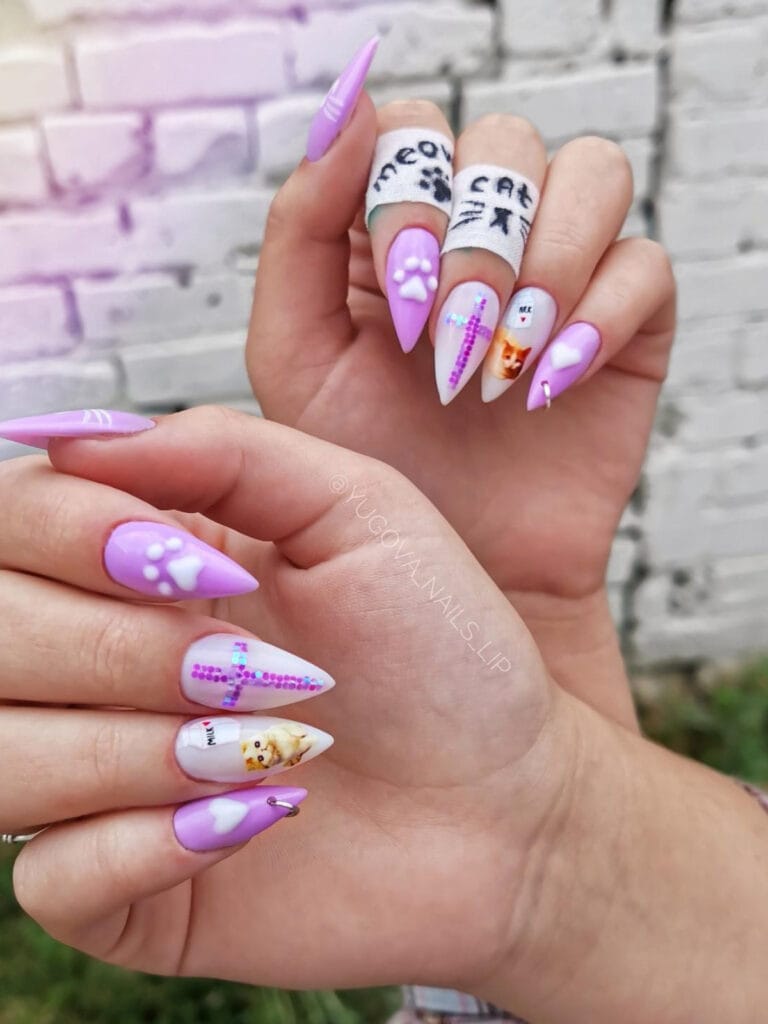 @you_nails_lip
39
@esyfloresy_nails
40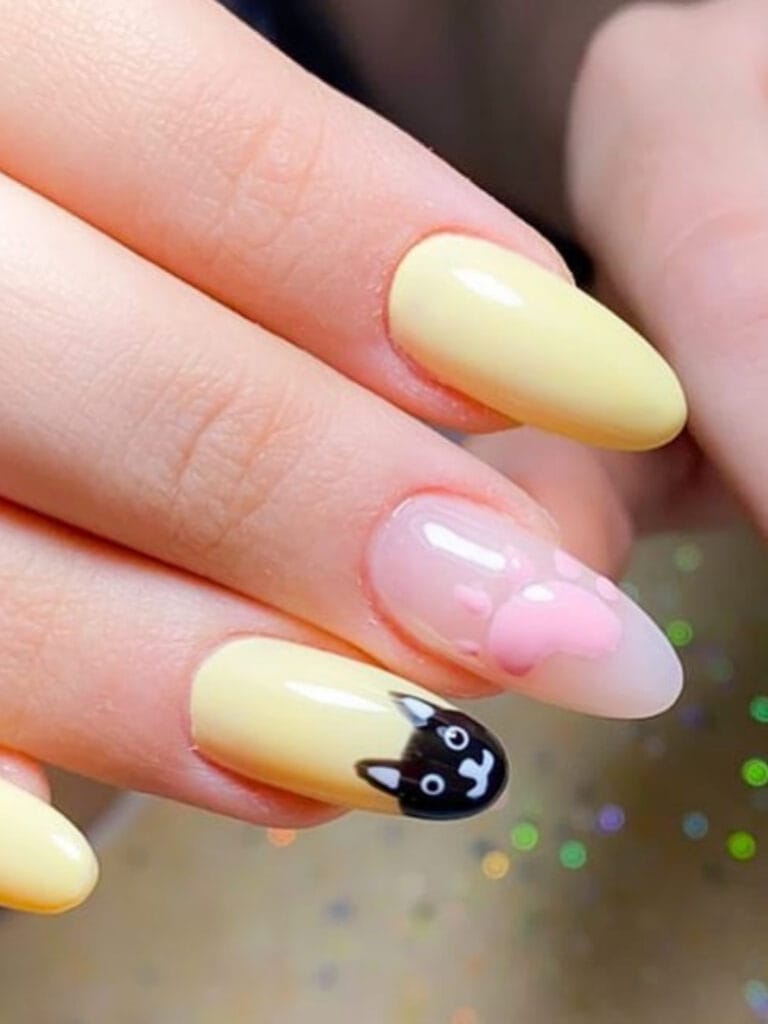 @chaledasunhasoficial
In conclusion, meow you've seen a delightful array of cat nail ideas that are sure to bring a smile to any cat lover's face! From adorable paw prints to whiskers and cute little faces, these designs offer a unique and creative way to express your love for our feline friends. Whether you're heading to a cat-themed party or just want to show off your love for cats in a subtle yet stylish manner, these nail ideas have got you covered.
Remember, the beauty of cat nail art lies in its versatility. You can keep it simple and elegant or go all-out with intricate designs and vibrant colors. So, the next time you head to the nail salon or decide to DIY your manicure at home, don't hesitate to experiment with these ideas.